Coming To America Sequel Lands Director And New Writer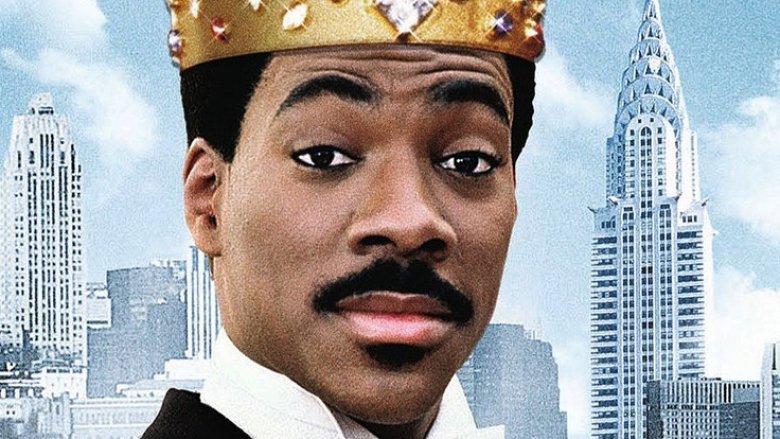 Paramount
The Coming to America sequel is moving toward at Paramount, with an official director and a new writer now attached. 
Variety confirms that Jonathan Levine will helm the sequel to the 1988 Eddie Murphy and Arsenio Hall-led comedy, and Black-ish creator Kenya Barris will pen a new version of the script first written by Barry Blaustein and David Sheffield. Murphy is said to be involved with the development of the follow-up flick, but there's currently no deal in place for him to star. Kevin Misher is set to produce. 
Directed by John Landis, the original Coming to America follows Murphy as a charming African prince named Akeem Joffer, the heir to the throne of the fictional African kingdom Zamunda, who travels to New York City to escape an arranged marriage and find a woman who will love him in spite of his royal title. Once he gets there, a woman named Lisa McDowell (played by Shari Headley) catches Akeem's eye, and he goes to great lengths to win her affection. 
Throughout the film, Murphy takes on multiple different roles: Randy Watson, a soul singer who leads the fictional band Sexual Chocolate; Saul, a customer in a Jewish barbershop customer; and Clarence, the owner of the barber shop. Hall plays Seemi, Akeem's friend, and also portrays Reverend Brown, a barber named Morris, and a barfly. 
James Earl Jones as King Jaffe Joffer, Akeem's father and King of Zamunda; Madge Sinclair as Queen Aeoleon, Akeem's mother and the Queen of Zamunda; John Amos as Cleo McDowell, Lisa's father; Paul Bates as Oha, a servant to the royal family; and Eriq La Salle as Darryl Jenks, Lisa's boyfriend, round out the cast. 
Levine pulled in sweeping acclaim when he directed the coming-of-age indie film The Wackness and the cancer comedy pic 50/50, starring Joseph Gordon-Levitt and Seth Rogen. The filmmaker's other recent credits include The Night Before, which saw him team up with Gordon-Levitt and Rogen once more, with the addition of Anthony Mackie, Lizzy Caplan, Jillian Bell, Mindy Kaling, and Michael Shannon; as well as the pilot episode of the Jim Carrey-executive produced Showtime series I'm Dying Up Here. Levine also worked on Warm Bodies and the Amy Schumer-led film Snatched.  
Barris' show Black-ish raked in a handful of Emmy nominations for its keen sense of comedy and its deft handling of race in America. Recently, Barris had a hand in Girls Trip, writing the script for the surprise hit comedy that made a whopping $114 million at the domestic box office against its tiny-in-comparison budget of $19 million. He also worked on the script for New Line Cinema's Son of Shaft, in which Samuel L. Jackson and Jessie T. Usher are slated to star. 
Until we know more about the new Coming to America movie, check out the upcoming sequels you didn't know were being made.