Linda Hamilton Returning For Terminator 6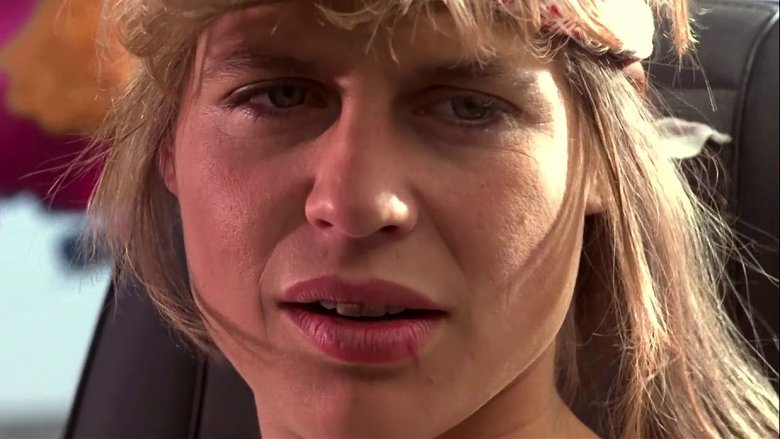 Linda Hamilton is taking Arnold Schwarzenegger's catchphrase seriously. 
The Hollywood Reporter announces that Hamilton is returning to the world of Terminator 25 years after saying goodbye. The actress, who plays Sarah Connor in the sci-fi film franchise, reunites with series creator James Cameron for the sixth Terminator installment being made by Paramount Pictures and Skydance Media. 
Cameron confirmed Hamilton's return at a private event celebrating the beloved franchise. "As meaningful as she was to gender and action stars everywhere back then, it's going to make a huge statement to have that seasoned warrior that she's become return," the filmmaker said. 
Deadpool filmmaker Tim Miller is set to direct the upcoming Terminator pic, which heads back to the franchise's roots by having both Cameron and Hamilton involved for the first time since Terminator 2: Judgement Day in 1991. The pair, who were married to each other back in the 1990s, weren't a part of the 2003, 2009, or 2015 installments. 
The new film, set for domestic distribution with Paramount with Fox handling it internationally, is also based on a story created by Cameron. Cameron and Miller brought together a writers room to work out what's intended to be a new trilogy that can stand separately as single movies or be viewed as an overarching story when looked at from a broader perspective. David Goyer of Blade and Christopher Nolan's Batman series notoriety, Dark Angels co-creator Charles Eglee, and Terminator television spinoff creator Josh Friedman were all a part of that room. 
Hamilton joins Schwarznegger, who plays the epic hero and the nefarious bad guy all wrapped up in one as the killer robot from the future. His involvement with the film was confirmed last month. With Cameron, Schwarzenegger, and now Hamilton attached, the impending Terminator film will have its original creative team once again. 
Plot details are presumably under tight security at Cyberdyne Systems, but with Hamilton coming back to the Terminator series, Cameron hopes to make a statement on gender roles and stereotypes prevalent in modern action movies. He referenced the fact that older male actors are still anchoring movies and are "out there killing bad guys," but there "isn't an example of that for women." It appears that Hamilton's now-aged-up Sarah Connor could be an illustration of just that. 
Additionally, Cameron and Miller are reportedly treating the movie as a "direct sequel" to Judgement Day, with a new generation of characters mixed in. "We're starting a search for an 18-something woman to be the new centerpiece of the new story," Cameron said. "We still fold time. We will have characters from the future and the present. There will be mostly new characters, but we'll have Arnold and Linda's characters to anchor it."
While we wait for more Terminator news, check out these franchise reboots that really worked.