Adrien Brody Details What Went Into Playing Lakers Coaching Legend Pat Riley In Winning Time - Exclusive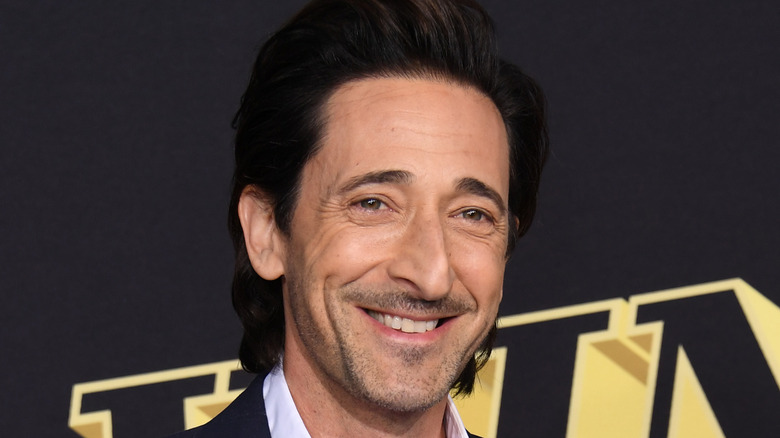 Jon Kopaloff/Getty Images
For a series that recounts the events that helped shaped the "Showtime Lakers" squad that dominated the NBA in the 1980s, HBO's "Winning Time: The Rise of the Lakers Dynasty" is a unique story. It's just as much about what went on behind the scenes during the team's decade of dominance as it is what you see on the court. Beginning with the big move of rookie owner Jerry Buss (John C. Reilly) to select Earvin "Magic" Johnson (Quincy Isaiah) as the first overall pick in the 1979 NBA draft, "Winning Time" dives deep into several key moments in the franchise's major turnaround in the ensuing years.
Among those moments is the tumultuous coaching shuffle that Buss faced in his first few years as owner, including the unlikely rise of former Lakers shooting guard Pat Riley (Adrien Brody) to the head coaching position. Riley, who was restless in his retirement from the NBA, rejoined the Lakers in a very unglamorous fashion — first as an assistant broadcaster opposite legendary play-by-play announcer Chick Hearn (Spencer Garrett), with Riley doubling as a gofer for the team who videotaped practices. Naturally, "Winning Time" also follows Riley's ascension to the top as the fourth head coach under Buss' ownership, following Jerry West (Jason Clarke), Jack McKinney (Tracy Letts), and Paul Westhead (Jason Segel).
Based on author Jeff Pearlman's best-selling book, "Showtime: Magic, Kareem, Riley, and the Los Angeles Lakers Dynasty of the 1980s," the HBO series has a lot of stories to tell to establish Riley's role in the organization before he became a coaching legend with the team — and Brody told Looper he was proud to be a big part of it.
Brody was intent on capturing the essence of Riley for the series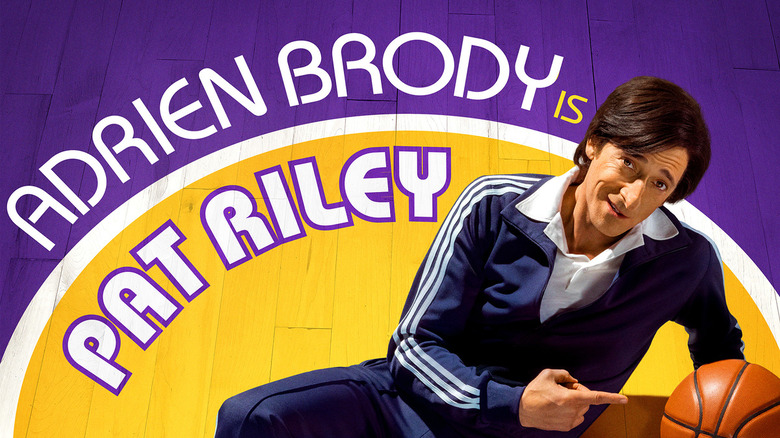 HBO Max
"Winning Time" is unique in its casting in that three pivotal actors in the series have a coincidental connection to their real-life counterparts. Quincy Isaiah, like Magic Johnson, hails from Michigan, while Michael Chiklis, who plays the Boston Celtics' iconic coach-turned-general manager Red Auerbach, was also born in the Boston area. And Adrien Brody, whose acting pedigree includes a Best Actor Oscar for 2002's "The Pianist," shares a common bond with Riley. Not only are both are from New York, they each had similar upbringings.
"I'm sure coming from the same state helps [in playing him]. Actually, Riley was born in Rome, New York, which is very close to a place that I lived for many years. I know the city well, and I'm from Queens," Brody told Looper in an exclusive interview. "We both come from pretty humble beginnings, and I identify a lot with him and what he strives for."
Brody, of course, dove into a variety of resources to inform his portrayal of Riley — including works by the man himself — which personally upped the stakes in effectively playing the coaching great.
"I'm very impressed by him, and I feel a sense of responsibility in that, in trying to capture the essence of the man that I'm trying to represent, not to do an impression of a man [for whom] there's wonderful resources at our disposal, including great books by Pat himself that are helpful," Brody said, while holding up a copy of Riley's best-selling book, "The Winner Within" during the interview. "We have the writing that is based on Jeff's book, which also was well researched at the time and has a point of view. Also, we have the time period itself, which is almost a character in this story that is very much representative of what, universally, all these characters are going through."
"Winning Time: The Rise of the Lakers Dynasty" is on HBO and HBO Max, with a new episode dropping each Sunday through May 8.