Jason Segel Revels In The 'Cool Story' Of Playing A Lesser-Known Lakers Coach In Winning Time - Exclusive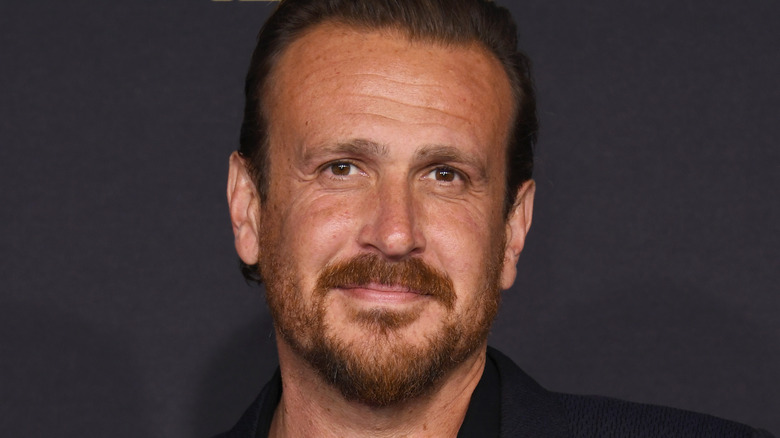 Jon Kopaloff/Getty Images
While names like Earvin "Magic" Johnson and Kareem Abdul-Jabbar tend to dominate most conversations about the "Showtime Lakers" squad that dominated the NBA in the 1980s, the new series "Winning Time: The Rise of the Lakers Dynasty" also sheds major light on a variety of talented people that were behind-the-scenes in the organization during that era.
New on HBO and HBO Max, "Winning Time" begins in 1979 with the purchase of the then-struggling franchise by innovative investor Dr. Jerry Buss (played by John C. Reilly). Aiming to bolster the attendance of Lakers games by creating a showbiz-style atmosphere, Buss' first big move as an owner was to draft Johnson (Quincy Isaiah) as the first overall pick in the NBA draft. The move met the resistance of Lakers' legendary player-turned-coach Jerry West (Jason Clarke), whose sudden resignation leaves the team's fate up in the air.
Quickly filling the void, Buss hires respected former Milwaukee Bucks and Portland Trailblazers assistant coach Jack McKinney (Tracy Letts) to be the head coach of the Lakers. A brilliant game planner who infused fast-break basketball into the Lakers' style of play, McKinney brought a former coaching colleague, Paul Westhead (Jason Segel) to the Lakers to be his assistant. It was a move that proved fateful when McKinney suffered a tragic accident, which suddenly elevated Westhead to the head coaching job. And in "Winning Time," it's a role that Segel has enjoyed stepping into, as he told Looper in an exclusive interview.
Grace under pressure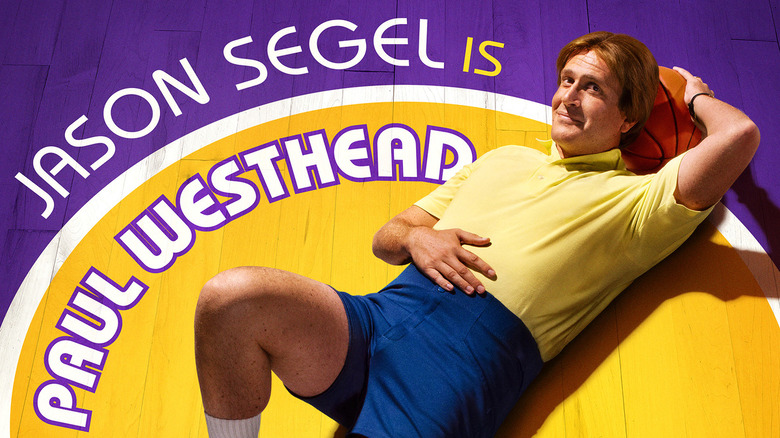 HBO Max
Perhaps the most interesting aspect of Jack McKinney's and Paul Westhead's coaching relationship was how diametrically different their styles were on the court. McKinney was a brash, no-nonsense coach who was initially spurned by his players, while Westhead brought a much calmer and affable demeanor to the bench. Effectively, McKinney and Westhead were polar opposites of each other, which makes Westhead's brief but successful tenure with the Lakers — before being replaced by Pat Riley (Adrien Brody) — all the more interesting.
"There is some intentionality behind the way that you meet Paul Westhead in this series ... For a million reasons, he seems like the last choice to be the head coach of the Lakers," said Segel, whose credits also include the hit sitcom "How I Met Your Mother." He added, "That's by design because when Jack McKinney goes down, the idea that this guy is going to take over should feel like the worst idea in the world when you reach that moment in the series. It's actually really exciting because you then watch somebody have to summon some mettle that they don't know if they have, and it's a pretty cool story."
Also starring Sally Field, Hadley Robinson, DeVaughn Nixon, Solomon Hughes, Tamera Tomakili, Gaby Hoffman, and Michael Chiklis, new episodes of "Winning Time" drop every Sunday on HBO and HBO Max through May 8.