Jada Pinkett Smith Speaks Out After Oscars Slap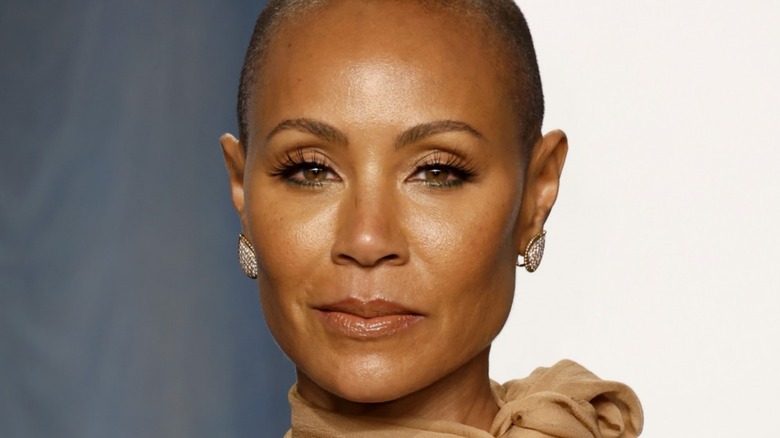 Frazer Harrison/Getty Images
Will Smith's confrontation with Chris Rock at the 94th annual Academy Awards has already risen to the level of infamy and dominated discussion in the public sphere. The incident, in which the "King Richard" star slapped the comedian across the face for making a "G.I. Jane" joke referencing his wife Jada Pinkett Smith's hair loss, was an unprecedented act of violence in Oscars history. After returning to his seat, Smith repeatedly cursed at Rock, who quipped, "This is the greatest night in the history of television." Mere minutes later, Smith won his first Academy Award for Best Actor and delivered a six-minute acceptance speech through tears to a reportedly tense crowd in the Dolby Theater. His remarks did not include an apology to Rock.
Although Rock reportedly declined to press charges against Smith, the events of Sunday evening prompted a statement immediately after the ceremony's conclusion from the Academy of Motion Pictures Arts and Sciences condemning violence "of any form" as the internet exploded with rage toward both Smith and Rock. On Monday, the Academy announced that it was opening an official review of Smith's behavior, a process which may have severe and far-reaching consequences for the actor, including the potential of revoking his Academy membership or even banning him from future events, though Academy Governor of the Actors branch Whoopi Goldberg made clear they did not intend to strip him of his Best Actor award. Later that day, Smith issued a public apology to Rock, The Academy, and other Oscars attendees, though Pinkett Smith was notably silent.
On Tuesday, however, Jada Pinkett Smith finally spoke out in the form of an enigmatic post on social media.
Jada Pinkett Smith calls for healing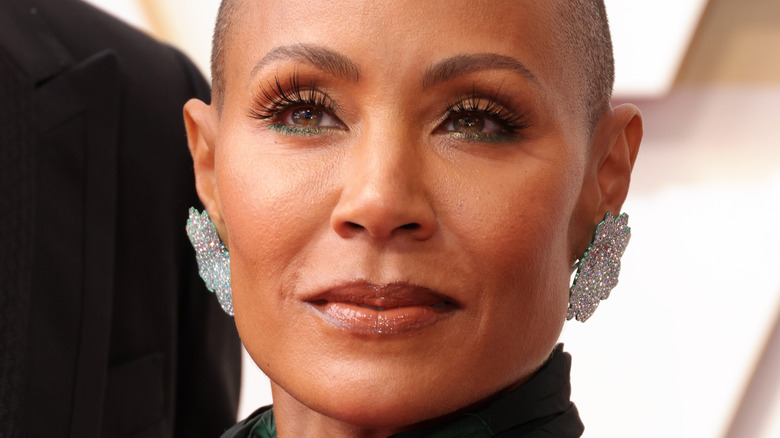 Momodu Mansaray/Getty Images
Taking to Instagram, Jada Pinkett Smith shared a brusque message with her nearly 12 million followers. Her post was a photo of a pale pink square with text reading, "This is a season for healing and I'm here for it." Pinkett Smith may be referring to her husband's attempts to smooth things over in his apology to Rock, which was issued yesterday. The message seems to signal Pinkett Smith's desire to move on from her husband's slapping incident, which has consumed the public discourse for multiple days and has involved much discussion of both her and her medical condition, a painful subject for her as noted by People Magazine. As far as we know, at the time of writing, Pinkett Smith's actions preceding her husband's confrontation with Rock are unclear to the public. As such, there is no way of knowing what she may or may not be feeling in the days following the incident or regarding the public debate which has rapidly sprung up around it.
In a comment on Pinkett Smith's post, actor and musician Tyler Cole expressed his support with a simple heart emoji. Cole is a friend of the Smith family and has been in a polyamorous relationship with Willow Smith, Smith and Pinkett Smith's daughter, since 2017. On Sunday evening, he posted a photo of himself with Will Smith in which he posed with an arm draped over the Best Actor winner's neck alongside the caption, "My GOAT!!!! Beyond proud".
Though Pinkett Smith has limited the ability to comment on her post, others, such as video creator Lea Sabban and former "Oprah Winfrey Show" producer Ellen Rakieten, showed up to signal their support as well.
Pinkett Smith's message comes a day after her husband's apology, amid celebrity reactions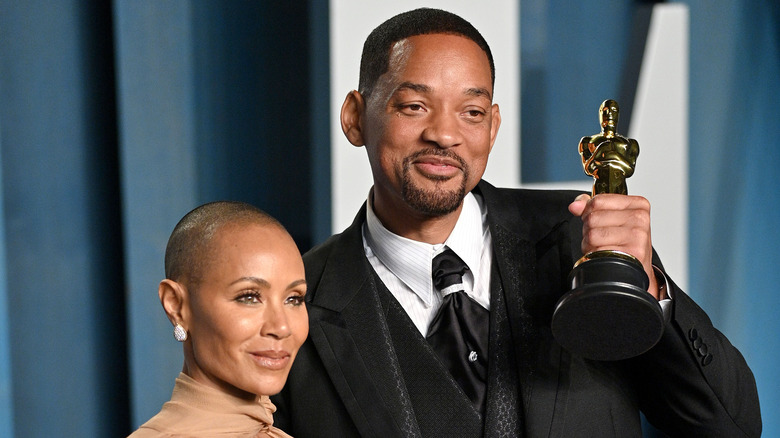 Lionel Hahn/Getty Images
Jada Pinkett Smith's short Instagram statement comes a day after Will Smith's much lengthier apology on the same platform. In his own post, Smith called his behavior at the Academy Awards ceremony "unacceptable and inexcusable" and offered a public apology to Chris Rock, writing, "I was out of line and I was wrong. I am embarrassed and my actions were not indicative of the man I want to be." Elsewhere in the statement, Smith explained his actions, claiming that Rock's joke about his wife's medical condition was unbearable and his reaction was born of emotionality. He also extended his apology to the Academy, the producers and attendees of the ceremony, and to viewers worldwide. While he received a fair amount of praise for coming clean, many people were quick to reject Smith's apology as too little, too late.
Meanwhile, other celebrities have weighed in on the slapping incident. "30 Rock" star Alec Baldwin, who is currently embroiled in investigations and lawsuits after a gun in his hand discharged and killed a cinematographer on a movie set, commented on the incident via Twitter, writing, "I love you, Chris Rock, and I'm sorry the Oscars turned into the Jerry Springer show." Perhaps the strongest reaction of all came from "Sonic 2" star Jim Carrey, who told Gayle King of CBS (via Vanity Fair) that he was "sickened" by the standing ovation Smith received for his Best Actor acceptance speech and claimed that, had he been on the receiving end of such a slap, he would have sued Smith.
Clearly, those few seconds at the Oscars have ballooned into a much larger saga, the end of which is not yet in sight. Pinkett Smith's message of "healing" signals an interest in moving on, but whether that's possible remains to be seen