Will Smith Issues Apology To Chris Rock Over Oscars Incident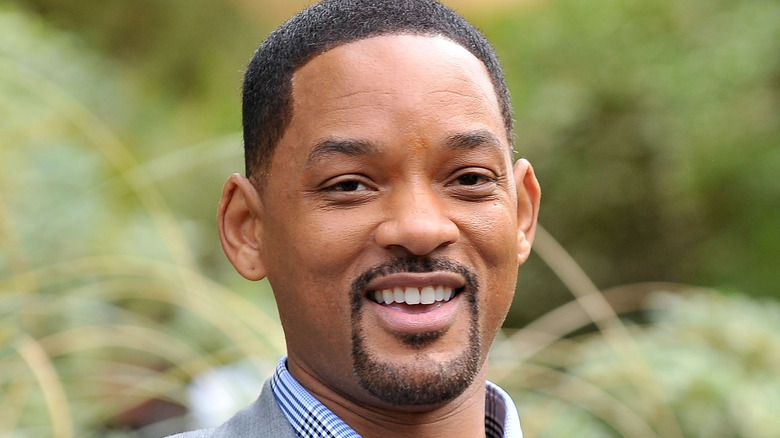 Jerod Harris/Getty Images
The 94th Academy Awards ceremony certainly proved to be one of the most memorable in recent years. No, not necessarily due to any wins or snubs, but because of a physical altercation between Will Smith and Chris Rock that has captivated the world. Shortly after Rock made a joke directed at Smith's wife, Jada Pinkett Smith, Smith got out of his seat and promptly slapped him across the face. The two then exchanged some tense words, and the show continued on, seeing Smith win his first Oscar for his performance in "King Richard" mere moments later.
No matter how hard everyone at the Oscars attempted to move past the situation, few were ready to let it go so soon. Social media lit up with chatter over the whole ordeal, and the Academy of Motion Picture Arts and Sciences later released a statement condemning Will Smith's actions. Its members have "started a formal review around the incident and will explore further action and consequences in accordance with our Bylaws, Standards of Conduct, and California law," though the specifics of what this means for Smith remain unknown as of this writing.
Less than 24 hours after the incident, Will Smith has finally broken his relative silence and offered up an apology to Chris Rock over their Oscars confrontation. Here's what he had to say.
Will Smith deeply regrets his actions at the Academy Awards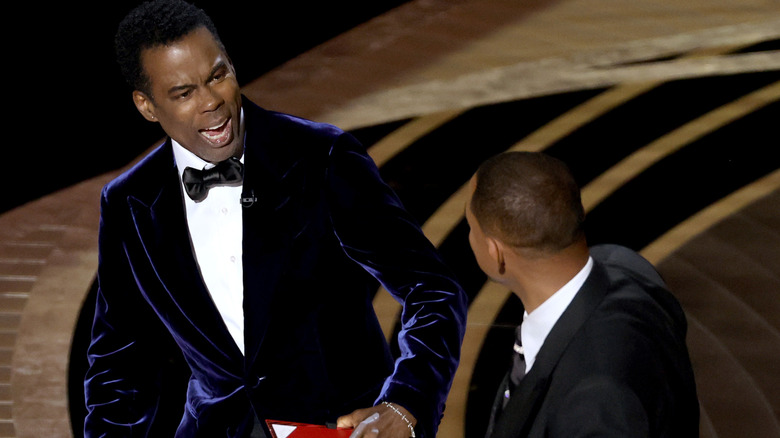 Neilson Barnard/Getty Images
Upon accepting his Academy Award for Best Actor, Will Smith delivered an impassioned speech touting the importance of sticking by your family and his desire to serve as a "vessel for love." "In this business, you've got to be able to have people disrespecting you, and you've got to smile, and you've got to pretend like that's OK," he said, referring to Richard Williams — the father of star athletes Venus and Serena Williams and the focal point of "King Richard" — as "a fierce defender of his family." Smith then apologized to the Academy and his fellow nominees, only addressing the Chris Rock situation vaguely.
Instead of ignoring the elephant in the room any longer, Will Smith took to Instagram on March 28, 2022, to deliver a formal apology to Chris Rock. "I would like to publicly apologize to you, Chris. I was out of line and I was wrong. I am embarrassed and my actions were not indicative of the man I want to be," Smith said, explaining that Rock's jest about Jada Pinkett Smith's alopecia caused him to overstep. He goes on to apologize to the Academy, the attendees of the Oscars, those who watched at home, the Williams family, and the cast and crew that brought "King Richard" to life, closing with the admission that he's "still a work in progress."
Not everyone is so quick to accept Smith's apology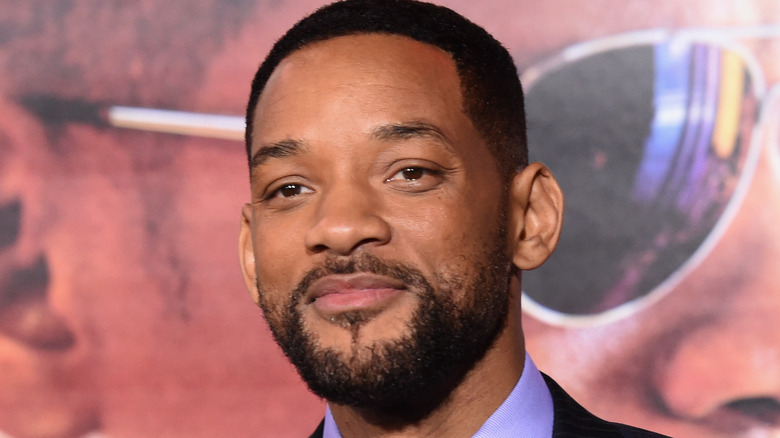 Jason Merritt/term/Getty Images
Even before this apology, Chris Rock stated that he does not intend to press charges against Will Smith, though that doesn't mean the latter is out of the woods just yet. As the Academy continues to deliberate over how to appropriately punish Smith for his outburst, debate rages in the court of public opinion too. Much like virtually every other element of this situation, the social media world is deeply divided when it comes to Smith's Instagram apology.
To some, Will Smith's apology shows that the ordeal is effectively over, and the world should treat it as such. "Respect for Smith for his apology, and respect to Rock for not pursuing charges. Let's move on," wrote @ChairmanMaouth on Twitter. Meanwhile, @LeakeMaggie believes that Rock should also come forward with an apology of his own given the nature of his joke, commenting, "Has Chris apologized to Jada for his continued attacks? There is more than one form of violence." @AntonioTmade adds, "I still say Will standing up for his wife was commendable and I understand it."
While many wore their support for Smith on their sleeves, others online weren't too keen on his apology for more reasons than one. @gr8whitecanada said, "This would feel more genuine if he left the show right after it happened and then released this statement," noting Smith's decision to accept the Oscar and attend an afterparty sours his latest statement to some extent. "'Inexcusable' is right. Sorry Will, no longer a fan," tweeted @CynicRay, and @doc4zz referred to Smith's statement as "a bit too late" — echoing the sentiment of many that he should've apologized to Rock on the night.
Will Smith coming forward to speak out to Chris Rock directly is a step in the right direction, but the move appears to have done little to put out the media wildfire. Time will tell how this all resolves itself and where the online discourse surrounding it will go from here.