Sally Field And Hadley Robinson Discuss The Buss Family And The Lakers In Winning Time - Exclusive Interview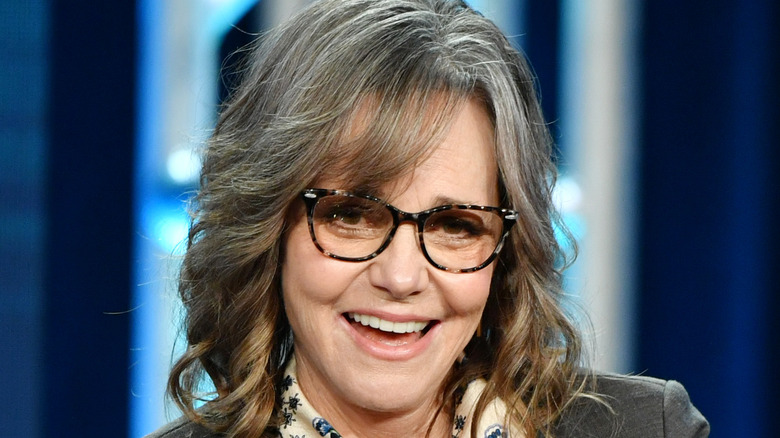 Amy Sussman/Getty Images
There's a lot more going on than what you see on the court in the new series "Winning Time: The Rise of the Lakers Dynasty" — and a large part of it peers into the behind-the-scenes goings-on of the Buss family, who turned a struggling basketball franchise around to become the "Showtime Lakers" that dominated the NBA in the 1980s.
Tipping off Sunday, March 6, on HBO Max, "Winning Time" begins in 1979 with the purchase of the Lakers by freewheeling investor Dr. Jerry Buss (John C. Reilly), who aims to make the LA Forum an entertainment destination by bringing some showbiz pizazz to the team's games. Buss' first big move is to make Earvin "Magic" Johnson (Quincy Isaiah) the Lakers' first overall pick in the NBA draft, which meets resistance by the likes of iconic Lakers player-turned-coach Jerry West (Jason Clarke), as well as its star, Kareem Abdul-Jabbar (Solomon Hughes).
Aiding Buss in his transformation of the team is his mother/accountant Jessie (Sally Field), who would prefer to family's business dealings private. Also important to Buss' vision is his daughter, Jeanie (Hadley Robinson), whose inventive ideas are first spurned by the LA Forum's general manager, Claire Rothman (Gaby Hoffman), but end up being Jeanie's first steps to fulfill her destiny as the team's president.
Field brings nearly five decades of screen greatness to "Winning Time." She's scored two Best Actress Oscars (for "Norma Rae" and "Places in the Heart"), as well as dozens of other nominations and accolades. Field's films throughout her illustrious career include stellar turns in such classics as "Forrest Gump," "Lincoln," the "Smokey and the Bandit" movies, and "The Amazing Spider-Man" movies opposite Andrew Garfield. On top of that, Field has won acclaim for such TV projects as the riveting miniseries "Sybil," and the classic sitcoms "The Flying Nun" and "Gidget."
Robinson, meanwhile, has just started carving out her career in the last few years, including memorable supporting turns in the dark TV drama "Utopia," and the lauded 2019 film remake of the classic novel "Little Women." Field and Robinson sat down with Looper to discuss their roles in "Winning Time" in an exclusive interview.
The Showtime Lakers were important to Field's family life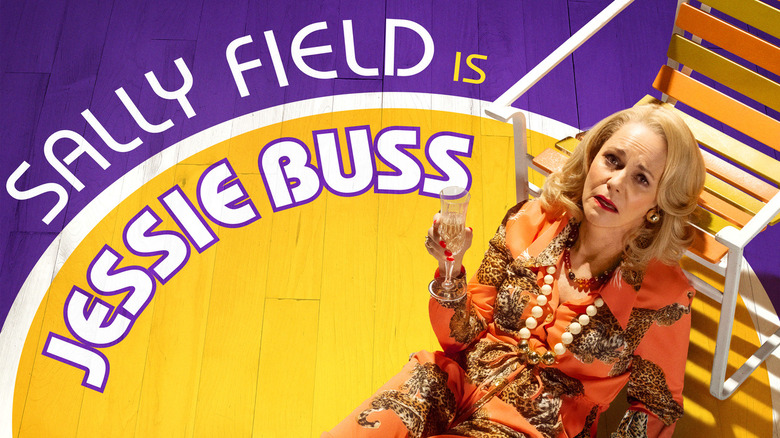 HBO Max
Sally, the series has actors playing such Lakers super fans as Jack Nicholson and Dyan Cannon. Now, I don't want you to deny this because it's true: You are a Hollywood icon yourself, and I'm wondering if you recall going to Lakers games in the "Showtime" era depicted in this series, and if your memories match of what we get on the screen.
Sally Field: I was there. I was there with my sons ... I know Jack was there, but it was before Jack was really Jack. Nobody was paying much attention to him. I think he was courtside, because it was the late '70s, early '80s. I was making a transition myself as an actor into film ... I took my two oldest sons were little boys, like eight and ten or something. That was my communication. I was a single mother. I needed something that I could do with my boys that they weren't dragging their feet going, "Oh." This was it, and we were huge Laker fans. I was there during this time. I watched Kareem and Magic. I even watched young Kobe when he came on, and then my youngest son was a part of the whole thing. It was a hugely important time with my children in my parental experience.
Robinson loves playing Jeanie Buss in her early years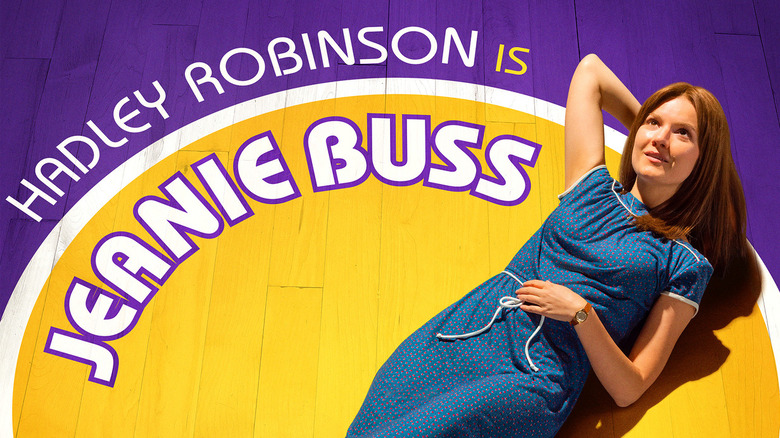 HBO Max
It's also a hugely important time for Jeanie Buss with her father, Hadley. Jeanie rose to the very top in the organization, of course, but I love how we're getting an early look at her career and seeing stories that people might not know of. She proposed to bring rock concerts to the venue and how instrumental that was to turning the venue around. And then there's the interesting story of how Jeanie discovered Paula Abdul. There are a lot of great early stories.
Hadley Robinson: Absolutely. She is so prolific in the NBA and she's such an incredible woman, and to see where she was at the genesis at the very beginning and what sparked it all is really interesting to me, and, I hope, is interesting to other people as well. It's not just her starting at this workplace. It's not just a new job, but it is her father as the boss, this great man, this known man who has bought the Lakers, and he has this dream for them and he wants to bring it to fruition. 
I think she's just as passionate, but she doesn't really know how to express it yet, and she's trying to find her footing. She's also trying to navigate the sexism and how people are treating her because of her privilege within the workplace as well ... having a boss who's as intense as Claire Rothman is. Seeing all these little dynamics has been really interesting to play.
Bringing humor to Winning Time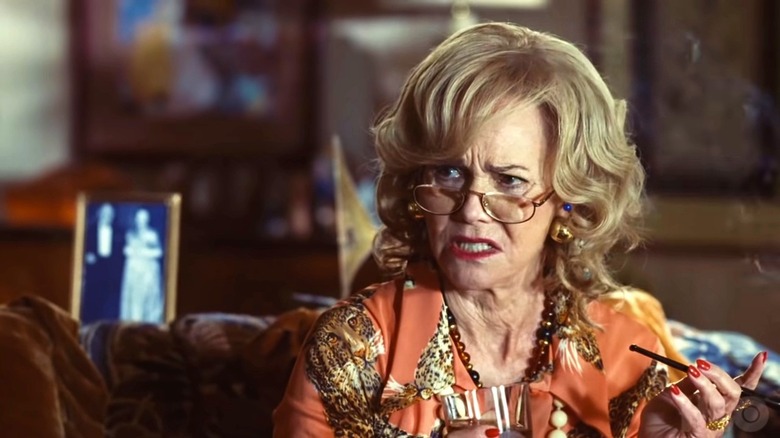 HBO Max/YouTube
Sally, it must be fun to bring to light somebody like Jerry Buss's mom, where you say things like, "I know where the bodies were buried" and "Let's keep the dirty laundry in the family." It must be fun to play a character like Jessie, who is not only very, very funny — to me, she's the most hilarious character in the whole series.
Field: Oh really? The whole series, the whole tone of it is fun in that it has a lot of drama, a lot of physicality, and a lot of humor — and dark humor. It's what Adam McKay does so beautifully ... We had to invent a lot of Jessie because there's not a lot of real information on her, in trying to think of who she might have been. I really was the mad woman in the attic that they locked me in, and I didn't get to see anybody else. Luckily, Hadley, in the form of Jeanie, would come and visit me and Jerry, John C. [Reilly], would come and visit me. It was great to have that and to have my relationships with them that we created, and that we suppose they actually had.
Robinson said acting with Field and Reilly was 'one big Masterclass'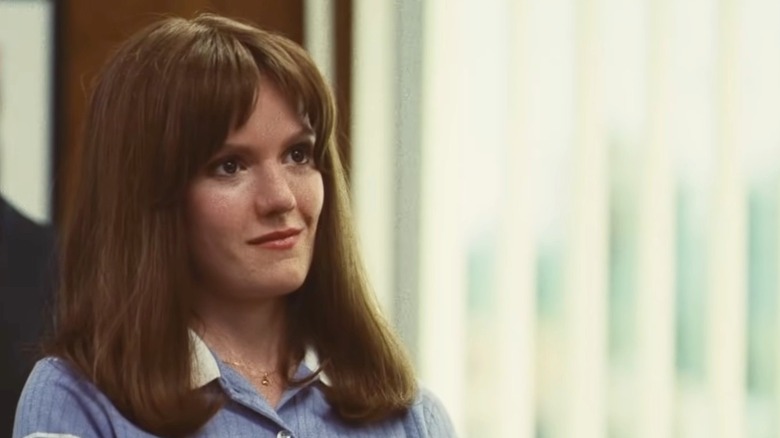 HBO Max
Hadley, after all your scenes with Sally and John, how different were you an actor emerging from the project than you were going in? itreally must have been, I don't want to say educational, but you had to have absorbed something from these two.
Robinson: Absolutely, educational. It's like one big Masterclass. I feel so lucky to be around these people when nonetheless learning from them constantly, and also, watching somebody on screen is very different from acting with them, because it's like you're absorbing information in a whole new way. Now, I feel very lucky, and rubbing shoulders with everybody on this project. Going into it, I was mostly nervous, and it was a similar position Jeanie's in where she's showing up for this big job, and she's surrounded by these greats and it's like getting to be a fly on the wall and [absorbing] that greatness, hopefully. [I'm] hoping some of it will stick, too, and then [I'll be] emerging with more [of] a sense of comfort, I hope.
Back to the Spider-Verse?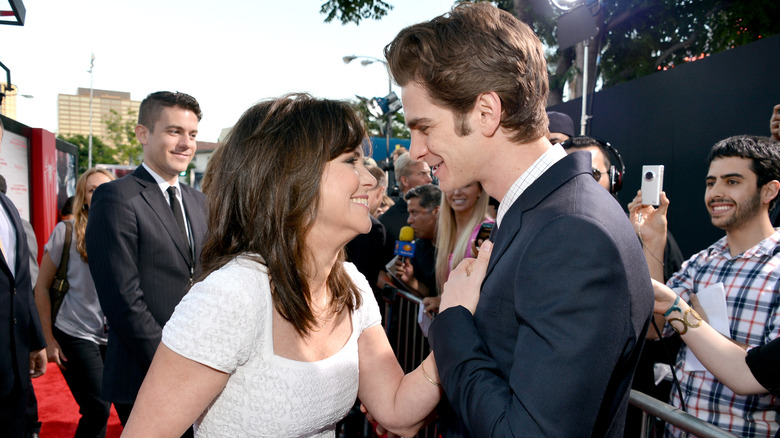 Alberto E. Rodriguez/Getty Images
Sally, fans worldwide, were thrilled to see the return of Andrew Garfield's Spider-Man through the Marvel multiverse in "Spider-Man: No Way Home," and to me, that opens up a world of possibilities. I'm wondering if they brought more characters from Andrew's versions of the "Spider-Man" movies into future chapters, would you be game to reprise your role of Aunt May?
Field: I, again, got to be with Andrew, and that was ... I loved it so much. I loved being with him [smiles]. And who knows. I can't conjecture about that. If the ... Who knows, who knows?
Also starring Adrien Brody, Gaby Hoffmann, Tamera Tomakili, DeVaughn Nixon, Jason Segel, Tracy Letts, and Michael Chiklis, "Winning Time: The Rise of the Lakers Dynasty" debuts Sunday, March 6 on HBO and HBO Max, with new episodes premiering every Sunday through May 8.
This interview was edited for length and clarity.