Winning Time's Sally Field Discusses Her Hilarious Role As The Mom Of Lakers Legendary Owner Jerry Buss - Exclusive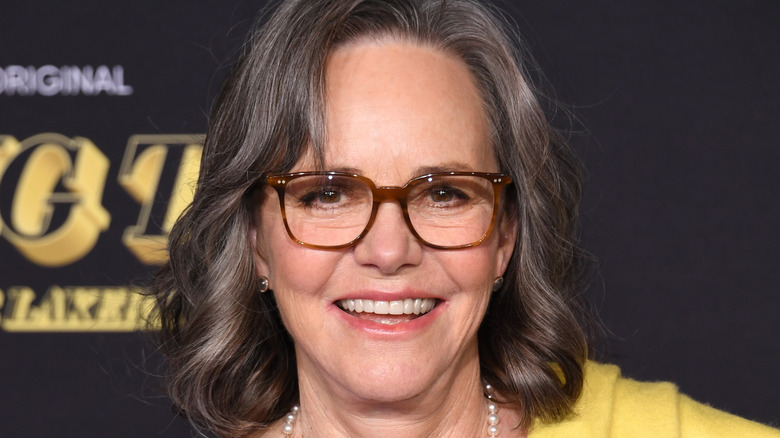 Jon Kopaloff/Getty Images
As fans of "Winning Time: The Rise of the Lakers Dynasty" have quickly discovered, the new HBO Max series is far more than what you see on the basketball court. Co-created by Max Borenstein and Jim Hecht, and executive produced by Oscar winner Adam McKay, the series delves into the stories of several key players off the court during the reign of the "Showtime Lakers" in the NBA in the 1980s.
In "Winning Time," John C. Reilly stars as Dr. Jerry Buss, an innovative investor who looks to transform the Lakers and the L.A. Forum into an entertainment destination that provides all the glitz and glamor Hollywood is known for. After Buss purchases the team in 1979 and makes Earvin "Magic" Johnson (Quincy Isaiah) the No. 1 overall pick in the NBA draft, he relies on a close inner circle to see his vision come to fruition — including his mom-slash-accountant Jessie Buss (Sally Field); his enterprising daughter, Jeanie Buss (Hadley Robinson); and the Forum's general manager, Claire Rothman (Gaby Hoffmann).
And while the work of Rothman and Jeanie Buss — the latter of whom eventually rose in the ranks to become the Lakers' team president — have been well documented, the same can't be said of Jessie Buss. As a result, Field was given a bit more creative room to interpret her character, and true to the Buss family spirit, she does it with quite a bit of pizazz in "Winning Time."
Sally Field on becoming Jessie Buss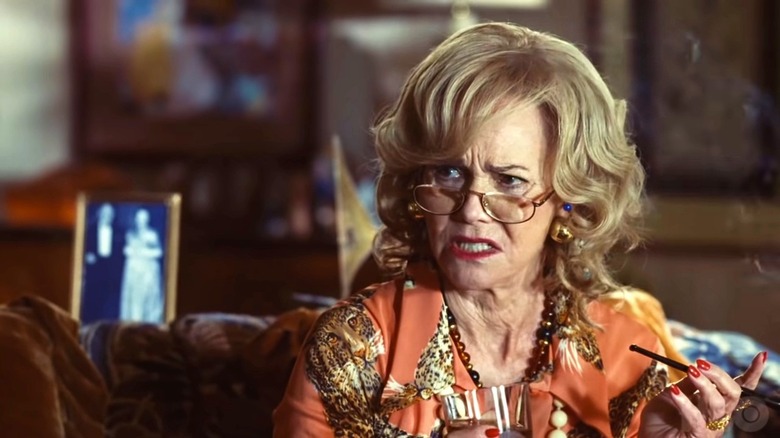 HBO Max/YouTube
Sally Field, of course, has an expansive résumé that runs the gamut of genres, including drama with a pair of Oscar-winning roles in "Norma Rae" and "Places in the Heart," and even the superhero realm as Aunt May in "The Amazing Spider-Man" movies. With "Winning Time," the series allows Field to show off her comedic talent as the eccentric Jessie Buss, giving her the opportunity to deliver some of the series' most hilarious lines.
"The whole series, the whole tone of it, is fun in that it has a lot of drama, a lot of physicality, and a lot of humor — and dark humor," Field told Looper in an exclusive interview. "It's what Adam McKay does so beautifully ... We had to invent a lot of Jessie because there's not a lot of real information on her, in trying to think of who she might have been. I really was the mad woman in the attic that they locked me in, and I didn't get to see anybody else. Luckily, Hadley, in the form of Jeanie, would come and visit me and Jerry, John C. [Reilly], would come and visit me. It was great to have that and to have my relationships with them that we created, and that we suppose they actually had."
Field brings some real-life Showtime Lakers experience to 'Winning Time'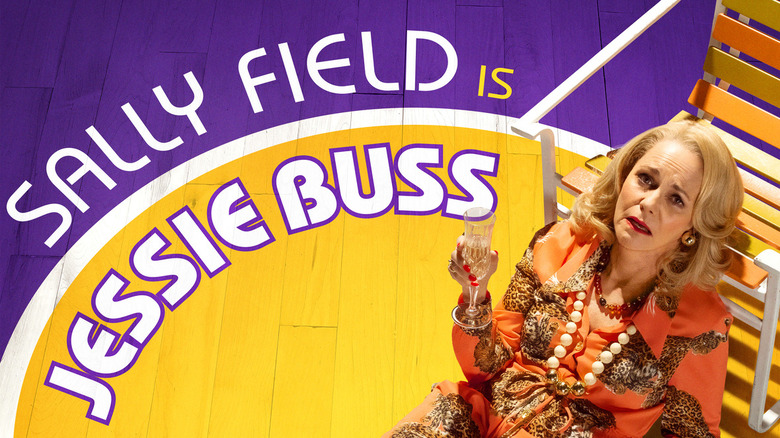 HBO Max
"Winning Time," of course, can't exist without portrayals of such showbiz legends as Jack Nicholson (Max E. Williams), a courtside staple at Lakers home games for decades. Field herself attended lots of games during the Showtime Lakers era and beyond, an activity she said provided more than entertainment for her family.
"I took my two oldest sons when they were little boys, like eight and ten or something. That was my communication," Field recalled. "I was a single mother. I needed something that I could do with my boys that they weren't dragging their feet going, 'Oh.' This was it, and we were huge Laker fans. I was there during this time. I watched Kareem and Magic. I even watched young Kobe when he came on, and then my youngest son was a part of the whole thing. It was a hugely important time with my children in my parental experience."
New episodes of "Winning Time" drop every Sunday on HBO Max now through May 8.