Gaby Hoffmann And Tamera Tomakili Reveal The Importance Of Roles In Winning Time - Exclusive Interview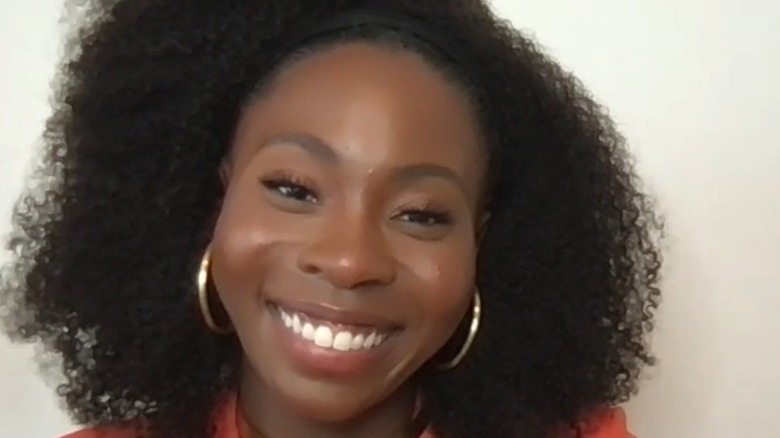 Zoom/Looper/HBO Max
It's almost time for "Winning Time: The Rise of the Lakers Dynasty," an extravagantly detailed look at how a daring investor, Dr. Jerry Buss (John C. Reilly), took a make-or-break chance by buying the Los Angeles Lakers in 1979 and turning the team's games into a glitzy showbiz endeavor. Under Buss' ownership, the franchise became the legendary "Showtime Lakers" in the 1980s, led by superstars Earvin "Magic" Johnson (Quincy Isaiah) and Kareem Abdul-Jabbar (Solomon Hughes), and featuring the unlikely rise of iconic head coach Pat Riley (Adrien Brody).
What could come equally as interesting to viewers of the series, which debuts Sunday, March 6, on HBO Max, is the detailed look at several key behind-the-scenes players in the story of the Showtime Lakers. Among them are LA Forum general manager Claire Rothman (Gaby Hoffmann), who, under Buss' ownership, finally got the opportunity to express herself and her ideas; and Earlitha "Cookie" Kelly (Tamera Tomakili), Magic Johnson's longtime girlfriend who tries to keep her future husband grounded as he moves from the normalcy of his home state of Michigan to the wild and unpredictable city limits of Los Angeles.
Hoffmann has been in show business for most of her life, beginning with her scene-stealing turn as Kevin Costner and Amy Madigan's young daughter in the 1989 baseball movie classic "Field of Dreams." Since then, Hoffmann has appeared in dozens of screen projects, including such films as "Uncle Buck," "Sleepless in Seattle," "13," and most recently, "C'mon, C'mon"; and several TV series including "Girls" and "Transparent." Tomakili, meanwhile, kicked off her screen career in the critically acclaimed 2013 drama "Fruitvale Station," and more recently, she starred in the Starz series "Run the World." Hoffman and Tomakili discussed their characters and more in an exclusive interview with Looper.
Rothman played a key role in turning the Lakers around in the 1980s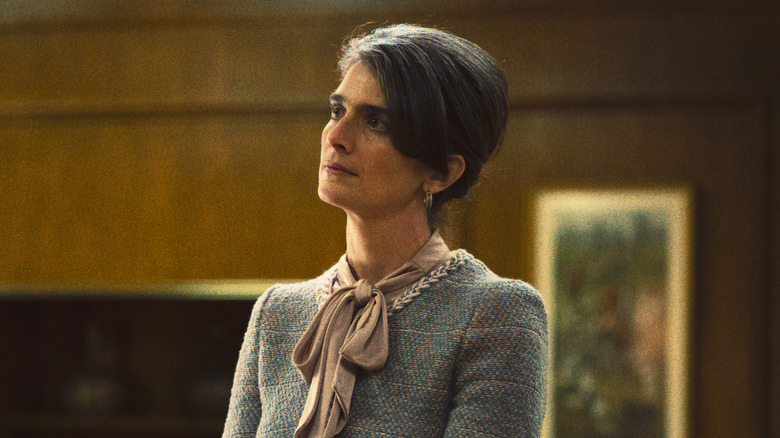 HBO Max
Gaby, what I love about the series is how you learn of people like Claire Rothman and how they're just as instrumental to the success of the Lakers, starting with how she pushed for Jerry Buss to buy the team. It was a really a huge turning point for the franchise, wasn't it?
Gaby Hoffmann: I believe that Jerry Buss is credited with not just who the Lakers became and are today, but the entire NBA rising up out of a flailing state. Then, she was given more and more space and power to help elevate it to what it became. Also, so much of what happens in the first season really is coming up through Claire, but the source is Jeanie Buss [Hadley Robinson] and Claire really should be credited with recognizing that Jeanie had so much to offer, and having the strength of ego to not just recognize it, but then do something with it. It's a complicated collaborative effort.
Playing Cookie Kelly in the moment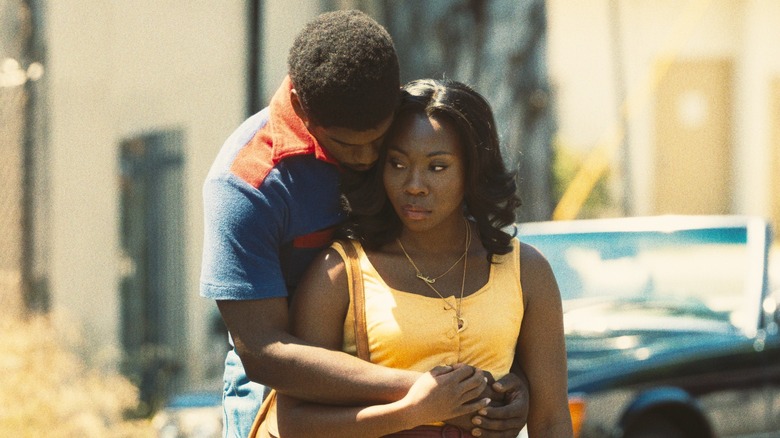 HBO Max
Tamera, "Winning Time" begins with the devastating news of what people will learn is the HIV diagnosis with Magic Johnson and the uncertainty around the treatment of the disease at the time. Since Cookie is affected by this diagnosis and this storyline is bound to come up again in the series, is there anything you can share about that? I've only seen the first five episodes, but you got to believe it's going to be a huge part of this series.
Tamera Tomakili: Within this first season right now, the beginning [foreshadows] a little bit of the end. I educated myself about the situation and their relationship and what they chose to do after making that announcement. I definitely tried to stick in the realm of who they were in their youth and their early relationship ... to not bombard myself with [too much] information and be present with as much as I could, because I do think that the more information that we have, we tend to add or give a little bit too much, instead of saying, "I have this and this is where they're at," and not, "That's enough and that's okay."
A coiled spring unleashed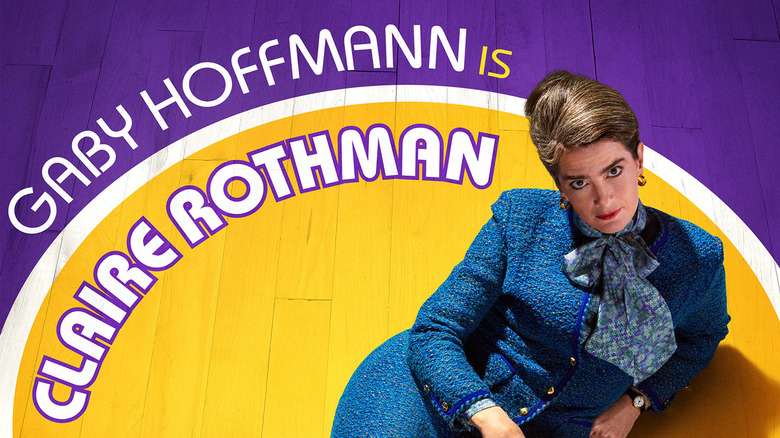 HBO Max
Gaby, what's striking to me about this story set more than 40 years ago is how Claire put up with some very roguish behavior, whether it be from previous Lakers owner Jack Kent Cooke or Jerry Buss, even. It's definitely behavior that's not going to fly today. I can't help but think that makes you respect Claire's accomplishments even more.
Hoffmann: Absolutely, I frankly don't know how she had the stamina. I imagine that there was so much frustration, so much wasted energy in holding it in, yet, she kept going and not only did she keep going, but she still was able to find some enjoyment, pleasure [and] satisfaction in it. A lot more comes now that Jerry Buss buys the team and there's this whole new frontier, but I found myself describing her as a coiled spring when we first meet her. 
This is a woman with so much to offer. She's so damn good at what she does, and she has so much in her and she has been kept at bay. She's been on a short leash, and she is ready to spring. I'm not sure she quite realizes when Jerry Buss walks in the door. In that first episode, she has a sense that Jerry Buss is better than this bozo, but she doesn't know the full extent of it yet ... That can be really exciting.
Tomakili loves that Cookie Kelly is a 'tough Cookie'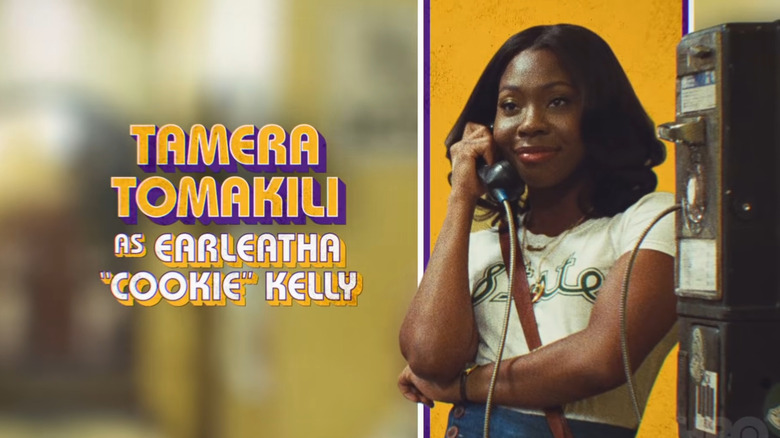 HBO Max/YouTube
Tamera, a lot of people know of the Cookie Johnson after Magic's HIV diagnosis, but people really don't know the Cookie Kelly before that. They don't know much about Cookie's relationship with Magic before he makes his transition to the NBA, and how she's really set in her ways. For lack of better words, she's a "tough Cookie," right? She's not afraid of calling Magic an A-hole, which I think is terrific. I'm glad that we're getting to know her throughout this series.
Tomakili: That's one of the things that I really wanted to explore. We know her as shy, "I let my husband do his thing and I have my own little thing," but we don't see her really get a voice. We don't see where her roots are from. [We] know that her family is from the South and migrated to Detroit, being part of a family or raised in a single mother household with another sibling, and that her mom couldn't afford college. We see someone who is a little bit of a tough cookie, still soft in the way that she loves and cares and devotes her time, and is loyal, but still someone who is like, "If I don't stand my ground, if I don't stake in myself, I'm not going to make it in this world."
I understand that, especially with the scene in the phone call with her and Magic, you really got to think about the reality. Everybody else outside, it doesn't matter what they think — you have to hold true to who you are. Cookie is that, and being able to show that right away, and have her walk and live and breathe in that, and knowing, "I need to look out for me in this." Either, "You're going to be a part of it or you're not" is what I wanted to bring forth.
Returning to the Field of Dreams
Gaby, obviously you've done a lot of different film and television series throughout your career, but once again, you've landed a role in a sports-centric sort of project. The first, of course, was "Field of Dreams," and I'm wondering if the magic of working on the film with the likes of Kevin Costner, James Earl Jones and Burt Lancaster, I'm wondering if that stayed with you all these years?
Hoffmann: I have very fond memories of Burt Lancaster actually, but not really. The thing that stayed with me was playing baseball with the guys at lunch, playing cards with the guys, [and] Ray Liotta, smiling at me at grab service table. [Laughs] I had a big crush on him, and it might have been mutual! [Smiles] That really feels like a lifetime ago to me. It's not really present for me in any real way.
Also starring Sally Field, Jason Clarke, DeVaughn Nixon, Jason Segel, Tracy Letts, and Michael Chiklis, "Winning Time: The Rise of the Lakers Dynasty" debuts Sunday, March 6, on HBO and HBO Max, with a new episode every Sunday through May 8.
This interview was edited for length and clarity.