Here's How LeVar Burton Really Feels About Not Getting The Jeopardy! Job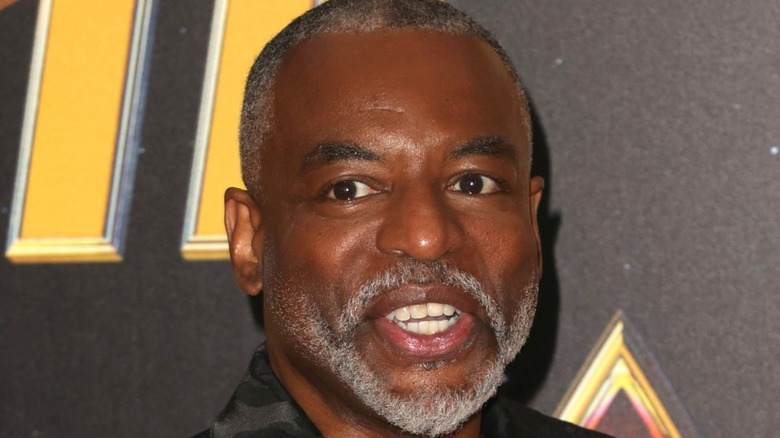 Kevin Winter/Getty Images
Not getting a gig like "Jeopardy!" — despite being the fan-favorite — would leave even the most hardened of TV hosts salty, but not LeVar Burton.
The "Star Trek" and "Reading Rainbow" star received an outpouring of support after picking up temporary hosting duties earlier this year following the death of longtime host Alex Trebek. But the network decided to go in a different direction, hiring actress Mayim Bialik and former contestant Ken Jennings to lead the beloved quiz competition through 2021 after having to ax their original choice, former executive producer Mike Richards, due to several scandals. Sony Pictures Television announced the move earlier this week.
While Burton was considered a shoo-in by many "Jeopardy!" viewers, he didn't actually have as good of ratings as Bialik and Jennings did when they guest-hosted, and some were begrudgingly critical of his performance. Still, his fans were heartbroken by the news and many took to social media to voice their frustration. One person, however, who wasn't upset was actually Burton himself.
LeVar Burton didn't really want the Jeopardy! job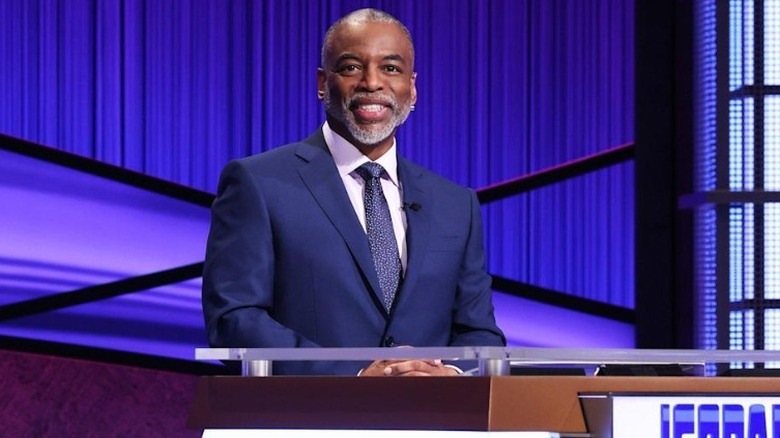 Sony Pictures Television
While hindsight is almost always 20/20, Levar Burton claims the hosting opportunity was something he just never had his heart set on. Burton told "The Daily Show" host Trevor Noah this week in an interview that he is ultimately glad he didn't get chosen, and that there are actually plans already in the works for him to host his own syndicated game show.
"You know, we did a [Reading Rainbow] Kickstarter several years ago. I discovered then that the generation of adults now, who grew up on Reading Rainbow, they were down with whatever it is I wanted to do, and the same was true with this 'Jeopardy!' thing," Burton explained to Noah. "The crazy thing is that when you set your sights on something, you know, they say be careful of what you wish for, because what I found out is that it wasn't the thing that I wanted after all. What I wanted was to compete. I mean, I wanted the job, right, but then, when I didn't get it, it was, like, well, OK, what's next?"
"And, so, the opportunities that have come my way as a result of not getting that gig, I couldn't have dreamt it up," Burton continued. "If you had given me a pen and paper and said, 'Well, so what do you want this to really look like?' If it doesn't include 'Jeopardy!' I wouldn't have been this generous to myself."
Mayim Bialik and Ken Jennings will begin hosting "Jeopardy!" on September 20, with each taking turns to lead the show throughout the rest of the year.