Why Fans Want LeVar Burton As The Permanent Jeopardy! Host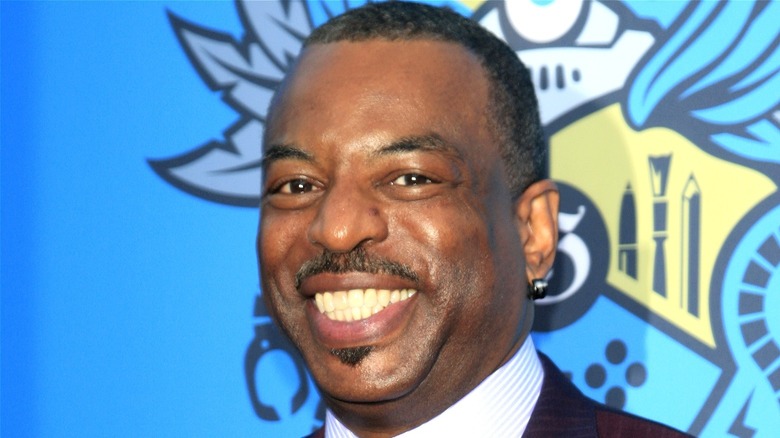 Shutterstock
Many iconic actors have one role they're always associated with, but LeVar Burton has three. He got his start with a powerful performance as an abducted slave, Kunta Kinte, in the 1977 miniseries "Roots," before hosting "Reading Rainbow" from 1983 to 2006, while also acting as Geordi La Forge in "Star Trek: The Next Generation" from 1987 to 1994. Today, he's respected as an inspiring, friendly figure in pop culture.
After the tragic passing of longtime "Jeopardy!" host Alex Trebek in 2020, who had hosted the laid-back trivia game show for 36 years, the game show has had a number of guest hosts take over from week to week, including Dr. Oz, Anderson Cooper, and Savannah Guthrie, with upcoming hosts to include George Stephanopoulos, Robin Roberts, and Burton himself. However, as he spoke about in an interview with the New York Times, Burton doesn't just want to be a guest host for the iconic trivia show.
LeVar Burton wants to be the next permanent host of Jeopardy!, and fans agree
CBS
As a longtime fan of the game show, LeVar Burton told the Times that being its permanent host felt like his next calling. "I feel like this is what I'm supposed to do," he said. "I have been watching 'Jeopardy!' more or less every night of my life since Art Fleming was host. 'Jeopardy!' is a cultural touchstone, and for a Black man to occupy that podium is significant."
Burton is a strong advocate for social justice on social media. He's even written a book ("Aftermath," published in 1997) in which the first elected Black president is assassinated by a white nationalist. With that in mind, the actor talked in the interview about his racial identity and why taking to the podium of "Jeopardy!" would be so significant for him and for America.
"One could not achieve a status lower in society than to be born Black in America," Burton told the Times. "That means everything is on the order of ascendancy. That is the raison d'être. It's why we exist: to rise, to rise, to rise to the point where our humanity is recognized, to rise to our fullest level of potential in spite of the knee on our necks."
Many fans agree with his desire to take over as host. A petition on Change.org to encourage Sony Pictures Entertainment to hire Burton as a permanent host for the show has earned over 250,000 signatures as of June 29. With his guest hosting tenure set to take place from July 26 to 30, we can only hope that's not the last we'll be seeing of the iconic actor on the iconic game show.