The Real Reason Jeopardy! Host Mike Richards Just Quit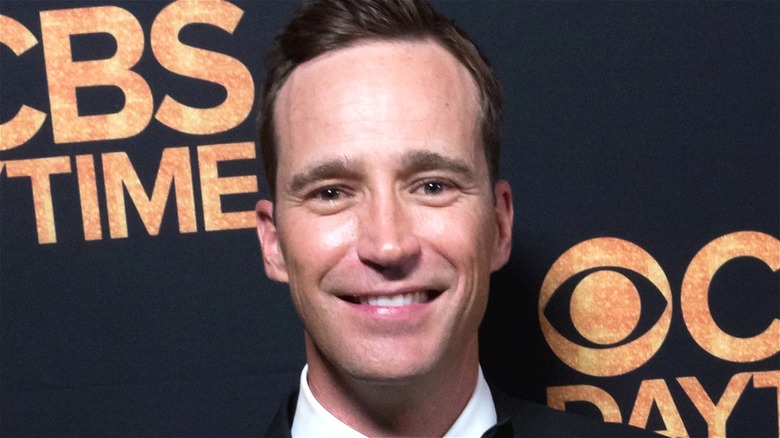 Greg Doherty/Getty Images
After the passing of the great Alex Trebek in 2020, longtime fans of "Jeopardy!" were left wondering who would fill his unfillable shoes as host. The game show opted to bring in guests hosts, which included Aaron Rodgers, Savannah Guthrie, Anderson Cooper, and Robin Roberts, as they searched for someone more permanent. Viewers of the series had very strong opinions about these guests hosts, and campaigns started to form on social media regarding Trebek's replacement.
Ken Jennings — former "Jeopardy!" contestant and consulting producer of the series — had longtime viewers pulling for him to take over as host. Another fan-favorite who had a large support system behind him was LeVar Burton. The former "Star Trek: The Next Generation" star often found himself trending on Twitter as the push for him to take over as the face of "Jeopardy!" grew. Unfortunately for those fans, executive producer Mike Richards was named as the new host of "Jeopardy!" earlier this month. On August 20, Richards announced he was stepping down as the host and made it clear why.
Mike Richards is leaving his Jeopardy! hosting gig due to negative attention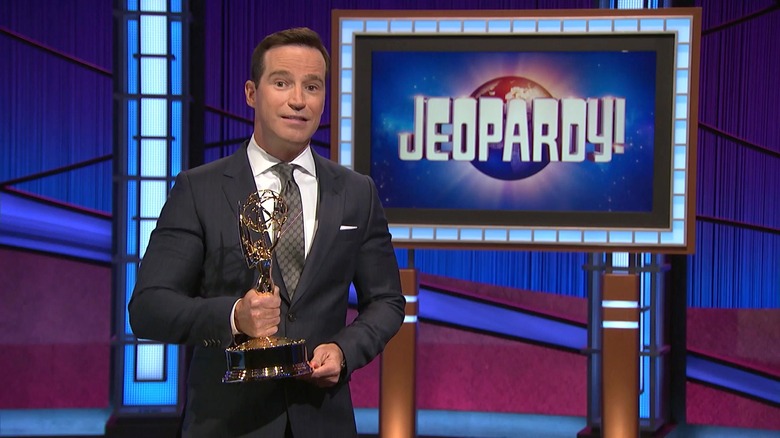 Daytime Emmy Awards 2021/Getty Images
Not too long after Mike Richards was announced as the new host of "Jeopardy!," some offensive and sexist comments he made in the past resurfaced online, according to The Hollywood Reporter. This brought an unnecessary controversy to a beloved show, and Richards has revealed that he is stepping down due to the "negative attention." "Over the last several days it has become clear that moving forward as host would be too much of a distraction for our fans and not the right move for the show," Richards said on Friday. "As such, I will be stepping down as host effective immediately. As a result, we will be canceling production today."
Richards went on to say the hunt for a new host is back on and added what we could expect until one is named. "In the meantime, we will be bringing back guest hosts to continue production for the new season, details of which will be announced next week," he said. Shortly after Richards's departure was announced, LeVar Burton became a trending topic on Twitter yet again. The campaigns have already begun as users continue to tweet to show their support for the "Reading Rainbow" star. No matter who is chosen as the next host of "Jeopardy!," we hope the powers-that-be do an extensive search into their background to avoid this kind of nonsense from happening a second time.