What The Final Days Of Alex Trebek's Life Were Like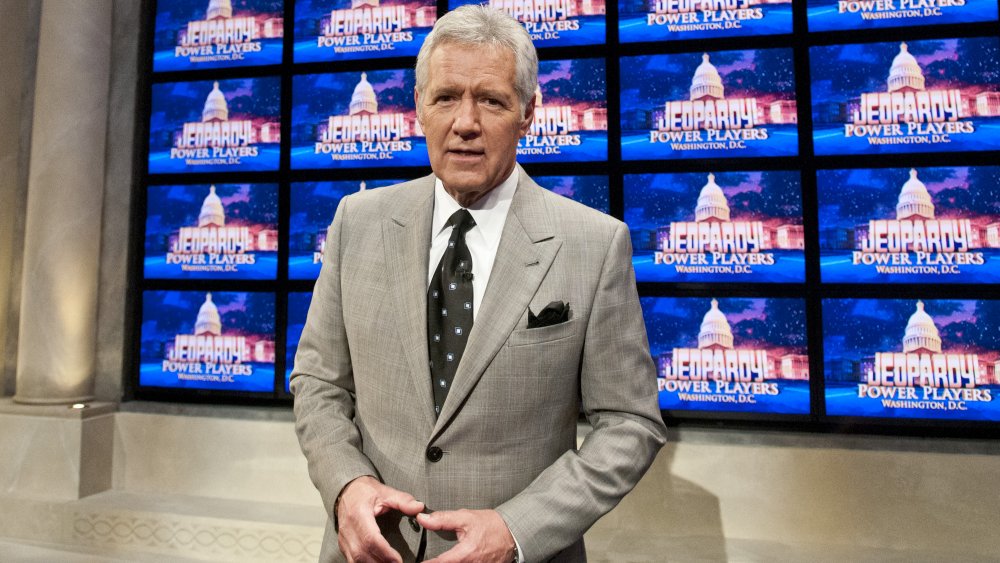 Kris Connor/Getty Images
In shocking news that capped off a truly wild week for entertainment and the world, the legendary host of "America's favorite quiz show" passed away after a prolonged battle with stage 4 pancreatic cancer.
The host of the popular quiz show Jeopardy, Alex Trebek, died at the age of 80 on Sunday, November 8. Almost 18 months ago, he announced his dire diagnosis to the world, and went on to beat the odds, surviving well beyond his initial prognosis. According to multiple media outlets reporting on the sad loss, it seems that Trebek spent his final days with his wife and children. According to a tweet from Jeopardy's official Twitter account, the 80-year-old was surrounded by the people he loved most in his last moments.
"Jeopardy! is saddened to share that Alex Trebek passed away peacefully at home early this morning, surrounded by family and friends," the tweet read. "Thank you, Alex."
Despite going through multiple rounds of treatment, Trebek managed to continue working until just 10 days before his death. It has been announced that his final episode of Jeopardy will air on Christmas day, and since his last day of filming was on October 29, it's clear that he remained committed to the series right up until the end. In fact, the beloved host told The New York Times in July that although he was feeling unwell during his chemotherapy treatments in the summer, resuming taping for Jeopardy actually made him feel stronger.
"Oddly enough, when we started taping I suddenly started to regain my strength," he said. "It's the strangest thing. It is some kind of an elixir."
Alex Trebek's final days were spent working on Jeopardy and writing his memoir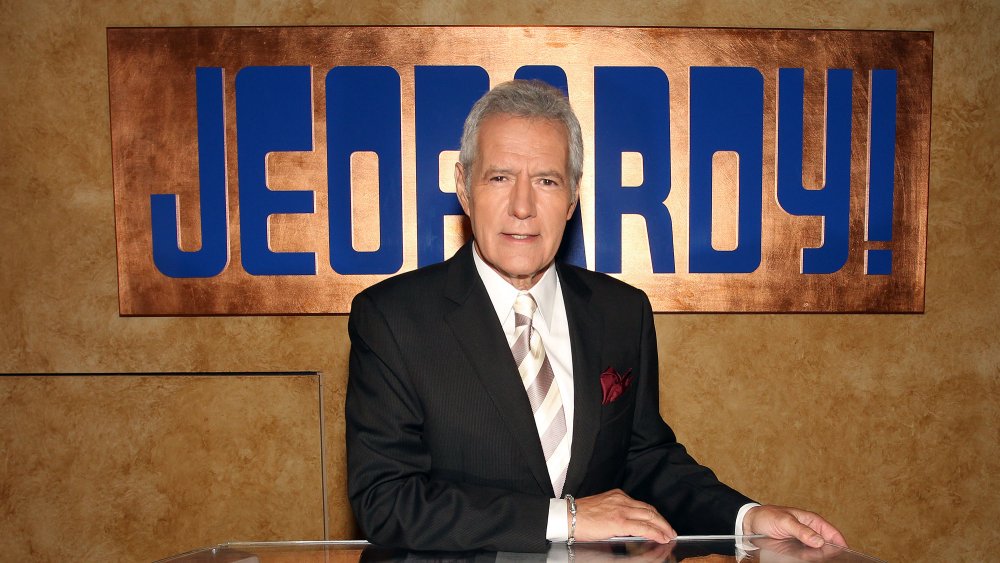 Frederick M. Brown/Getty Images
Trebek was candid with fans throughout his illness, and he never shied away from admitting how unwell the cancer and the treatments made him feel. In a summer update video shared on YouTube, he revealed he was continuing treatment and that he was feeling good, although he added that the process did "fatigue me a great deal."
Even though he was dealing with side effects and a general feeling of tiredness, most of Trebek's final days were spent working. While much of the world was in some degree of lockdown due to COVID-19 restrictions during the spring, the host made time to finish his memoir The Answer Is...Reflections On My Life. It was subsequently published in July.
Within the pages of his memoir, Trebek suggested that he might stop treatment if the immunotherapy treatments he was undergoing at the time stopped working, but he later clarified that the passage was written during a particularly difficult period of his illness. "I feel the need to clarify my quote that if my course of cancer treatment does not continue to work, I would consider stopping treatment," Trebek said in a statement via the Jeopardy social media accounts. "That quote from the book was written BEFORE my current regimen, and I was going through some bad times."
In his memoir, Alex Trebek shared how he hoped his final days would go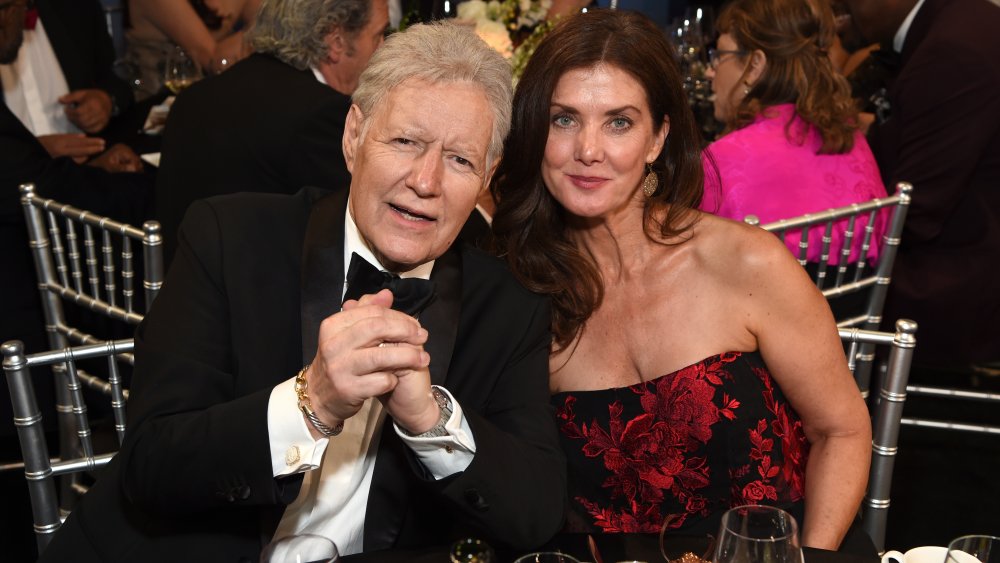 Michael Kovac/Getty Images
Shortly after the publication of his book, Trebek returned to the studio where he began taping season 37 of Jeopardy. His final run of episodes was marked by a number of memorable moments, including recent Jeopardy champ Burt Thakur tearing up as he thanked Alex for teaching him English (he shared that he would watch the show with his grandfather every night when he was growing up). While the late game show host did mention the idea that he might retire a few times over the years, it seems fitting that he kept working almost right up until the end of his life.
But Jeopardy was never Trebek's first love — that honor goes to his wife, Jean Currivan Trebek, and their two children, Matthew and Emily, as well as his adopted daughter Nicky from his first marriage. In his memoir, the host turned author lamented not being able to check anything major off of his bucket list due to the coronavirus pandemic. However, he knew that his life would never be measured in trips or awards, and what he wanted more than anything was to be with his family during his last days.
"Here I am wanting to enjoy what might be the last of my days, and, what, I'm supposed to just stay at home and sit in a chair and stare into space? Actually, that doesn't sound too bad," Trebek wrote, as reported by USA Today. "Yep, I'll be perfectly content if that's how my story ends: sitting on the swing with the woman I love, my soul mate, and our two wonderful children nearby."
By all accounts, it seems that Trebek got his wish.