Arnold Schwarzenegger Explains Why He Won't Be In The Predator Reboot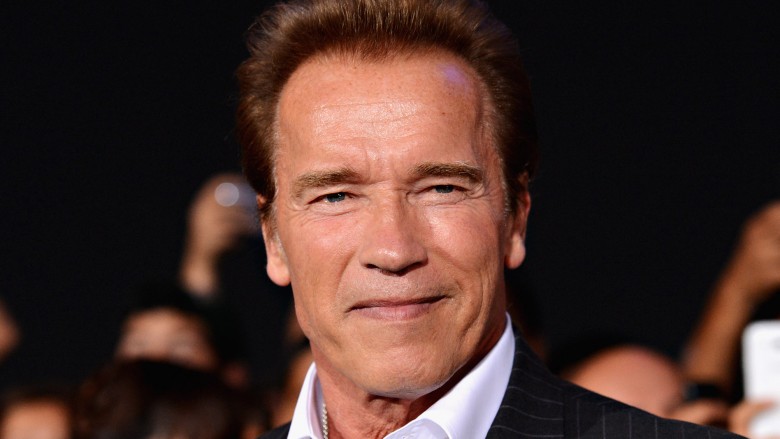 Getty Images
Arnold Schwarzenegger isn't a fan of Shane Black's Predator reboot.
In a recent interview with Yahoo! Movies, the action star said that he read the script for the reboot early on in the process and didn't like it, which led to him turn down the chance to make an appearance in the film.
The original Predator, released in 1987, starred Schwarzenegger as the leader of a team of commandos fighting against aliens in a Central American jungle. The reboot is set to feature Boyd Holbrook, Jacob Tremblay, Keegan-Michael Key, Sterling K. Brown, Thomas Jane, Alfie Allen, Yvonne Strahovski, Edward James Olmos, August Aguilera, and Olivia Munn.
"They asked me," Schwarzenegger said of his potential involvement in the upcoming film. "I read it, and I didn't like it–whatever they offered. So I'm not going to do that. Except if there's a chance they rewrite it, or make it a more significant role. But the way it is now, no, I won't do that."
Black's version of the story is already filming, so it's unlikely that the script will get rewritten for a Schwarzenegger appearance. The director further explained Schwarzenegger's absence on his Twitter, agreeing with a fan who said that they believed it was the role and not the script itself that made the star turn down the part. "I spoke with him," he said. "I think it was that he didn't have enough to do. Enough presence in the film." Schwarzenegger has been planning a return to a few of his old projects recently, with a new Terminator movie reportedly in the works along with a sequel to Twins. However, some of the films have stagnated, included the planned The Legend of Conan movie, which one of the screenwriters recently said is finished.
The Predator reboot will be released on Feb. 9, 2018. While we wait, head over to Grunge to see why we're worried the film may not succeed.