Yvonne Strahovski Cast In Shane Black's Predator Reboot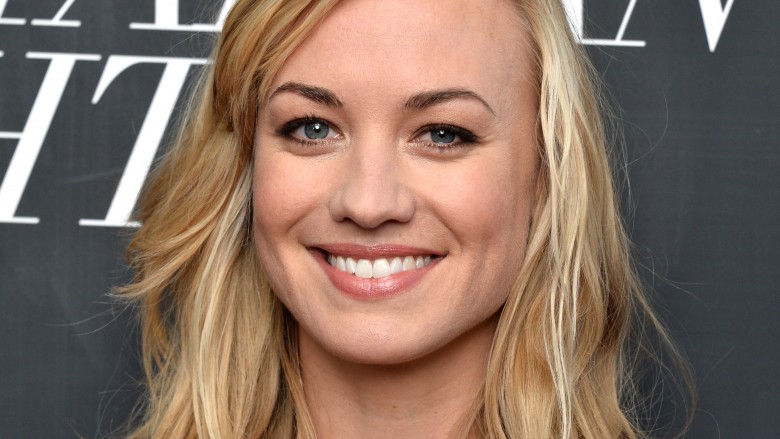 Getty Images
Yet another casting announcement for director Shane Black's upcoming Predator reboot has been made. Joining the likes of Olivia Munn (X-Men: Apocalypse) and funny man Keegan-Michael Key is Australian actress Yvonne Strahovski.
Many television fans likely recognize Strahovski from her long-running role in the NBC comedy-drama series Chuck, or as the manipulative murderer Hannah McKay in the Emmy Award-winning show Dexter. But audiences will see the blonde-haired actress taking on a new role in The Predator, the forthcoming science-fiction reboot from 20th Century Fox and Shane Black.
As reported by The Hollywood Reporter in an exclusive news break, Strahovski is in final negotiations to on-board with the rest of the cast. She is set to act opposite Jacob Tremblay, the child actor who stole hearts and an Academy Award nomination for Outstanding Performance by a Male Actor in a Supporting Role for his role in 2015's Room. Strahovski will portray the mother of Tremblay's character, a "troubled boy who is accidentally drawn into the conflict with the fierce alien creatures by his father," played by Boyd Holbrook. Production for The Predator begins in Vancouver on February 27.
This news follows hot off the heels of another casting confirmation: Game of Thrones actor Alfie Allen will also star in the Shane Black-helmed reboot. The rest of the cast (that has been confirmed thus far, at least) is rounded out by veteran actor Thomas Jane (Boogie Nights, The Punisher) and new kid on the block Trevante Rhodes, who just saw mainstream fame for his work in Moonlight.
No word on an official release window for the Predator reboot has been given. In the meantime while production carries on, take a look at some of the film remakes that are way different from the original.