Edward James Olmos Joins The Predator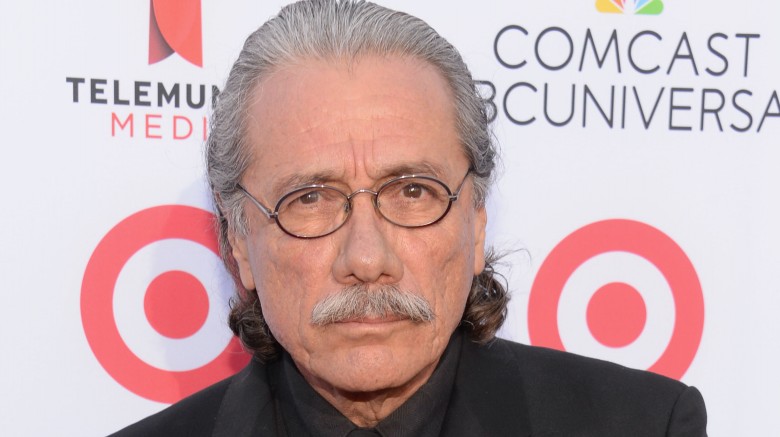 Getty Images
Director Shane Black's Predator ensemble just made room for another famous face.
The Hollywood Reporter brings word that veteran character actor Edward James Olmos has joined the upcoming franchise reboot, signing on to play "a military character" who'll share screentime with an impressive roster that already included Boyd Holbrook, Jacob Tremblay, Keegan-Michael Key, Sterling K. Brown, Thomas Jane, Alfie Allen, Yvonne Strahovski, and Olivia Munn. The latest installment in the 30-year-old Predator saga, the sci-fi action thriller is set for a Feb. 9, 2018 release.
Black, who played a bit part in the original Predator before embarking on a writing/directing career that's grown to include blockbusters like the first two Lethal Weapons and Iron Man 3 as well as cult favorites like Kiss Kiss Bang Bang and The Nice Guys. He's kept the plot of The Predator largely under wraps, but THR's report suggests it'll return to the series' roots with a story about "unsuspecting humans who slowly realize that fierce hunter-aliens are in their midst" — albeit this time with a suburban twist.
For the Oscar-nominated Olmos, the Predator gig marks the second big-budget franchise project he's recently added to his résumé: just a few days ago, he revealed he'd filmed a scene as his Blade Runner character, Eduardo Gaff, in the film's upcoming sequel, Blade Runner 2049.