Game Of Thrones Fans Just Got Some Amazing News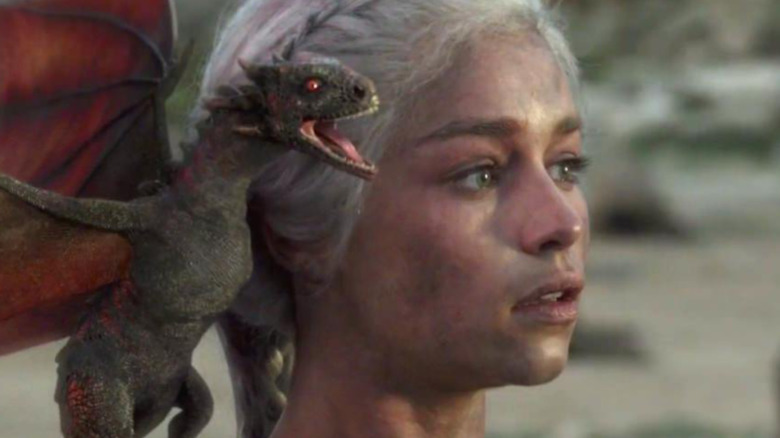 HBO
Brace yourselves: more "Game of Thrones" is (officially) coming.
After rumors swirled about the upcoming spin-off "House of the Dragon" potentially starting production, the show's official Twitter account confirmed that production has finally begun on the project, saying the series will air on the premium network in 2022 and captioning a photo of a socially distanced table read with the phrase "Fire will reign."
"House of the Dragon," a prequel which will focus on the royal and troubled Targaryen House — years before the birth of Emilia Clarke's Daenerys from the original series — and their civil war, known as the Dance of the Dragons. The series also boasts a seriously star-studded cast, including Fabien Frankel as Ser Criston Cole — a member of the Kingsguard — alongside "The Father" star Olivia Cooke as Queen Alicent Hightower, "Truth Seekers" actress Emma D'Arcy as Princess Rhaenyra Targaryen, "Peaky Blinders" standout Paddy Considine as King Viserys I, "Notting Hill" and "Harry Potter" favorite Rhys Ifans as Ser Otto Hightower, and even a former Doctor Who, Matt Smith, as Prince Daemon, among many others.
There are a ton of Game of Thrones spin-offs coming to HBO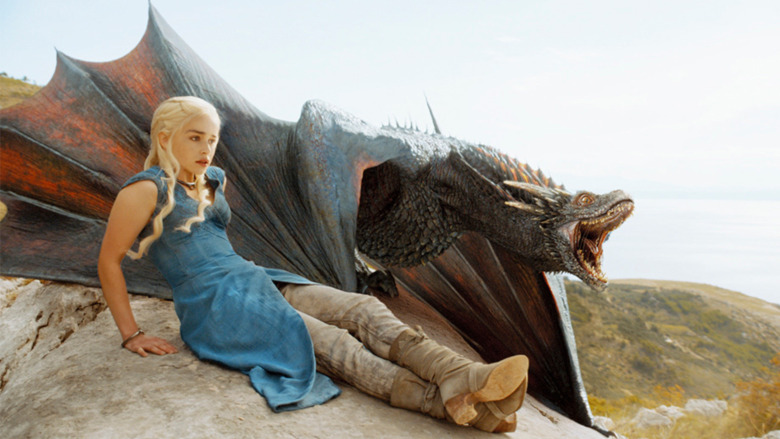 HBO
While fans are getting excited about "House of the Dragon," they also have to remember that there are plenty of spin-offs, prequels, and other "Thrones" projects coming well beyond this buzzy new show.
After a few "Game of Thrones" spin-offs failed to achieve liftoff, including one led by Naomi Watts that even filmed a pilot, HBO has put its full weight behind one of its flagship shows, celebrating the tenth anniversary of its premiere with a ton of new content and spectacle as well as greenlighting several new projects. After "House of the Dragon," it seems as if "9 Voyages," which will center on a character from the former series — the Sea Snake himself, Corlys Velaryon, played by Steve Toussaint — will be up next, followed by a prequel about the ancient Princess Nymeria, buddy knight comes "The Tales of Dunk and Egg," a series set in the impoverished underbelly of King's Landing known Flea Bottom, and an animated series. News even broke recently that "Game of Thrones" will come to Broadway and several other stages across the world with a prequel written by original series author George R.R. Martin and set sixteen years before the events of "Game of Thrones."
Ultimately, despite its disappointing finale, HBO is still banking on "Game of Thrones" and all of these projects to draw in both old and new fans. In the meantime, the original series of "Game of Thrones" is streaming on HBO Max now.