HBO Is Celebrating Game Of Thrones' Tenth Anniversary In A Big Way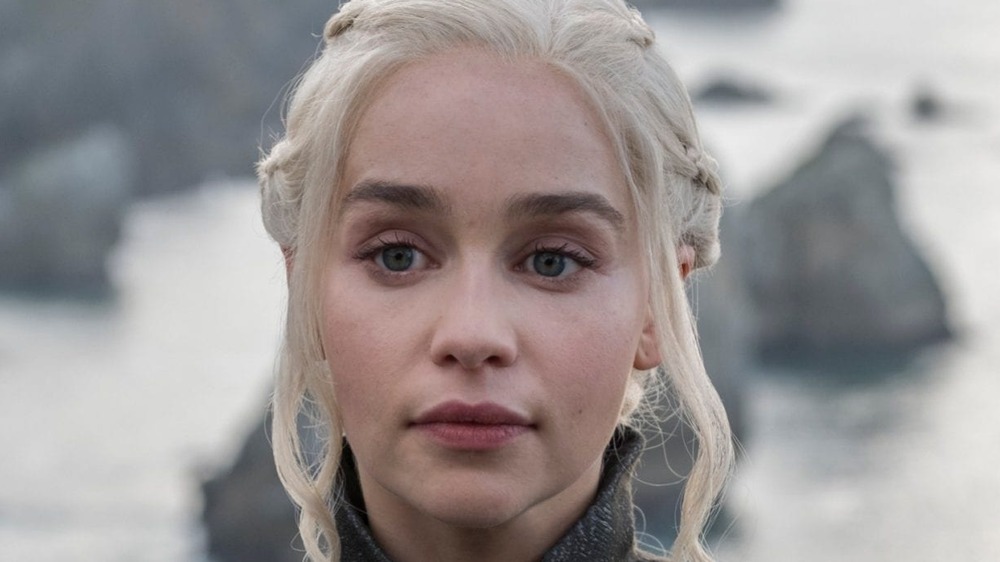 HBO
It's already been ten years since Game of Thrones premiered, and HBO is pulling out all the stops to celebrate one of its all-time biggest shows.
The premium cable network and television giant has announced a huge, international event centered around the tenth anniversary of Thrones' release — marketed as the "Iron Anniversary" — which will take place throughout the entire month of April.
HBO Max subscribers will be able to find a Game of Thrones Spotlight Page on the streaming platform, offering never-before-seen compilations, making-of shorts, and more, offering even more GoT content. Then, on April 10, HBO will launch "MaraThrone," challenging GoT fans to binge the series from start to finish as quickly as possible, with even more marathon-specific content to come.
Meanwhile, if you're looking for Game of Thrones merch, HBO has that covered as well, from several new Funko pops to boozy collaborations with wineries and breweries to a Daenerys Targaryen (Emilia Clarke) inspired Fabergé egg (which, at $2.2 million, is probably beyond the average fan's budget). HBO's press release also notes that, with prequel House of the Dragon beginning production soon, fervor for Thrones, which ended in May of 2019, may be on the uptick once again.
The legacy of Game of Thrones is pretty complicated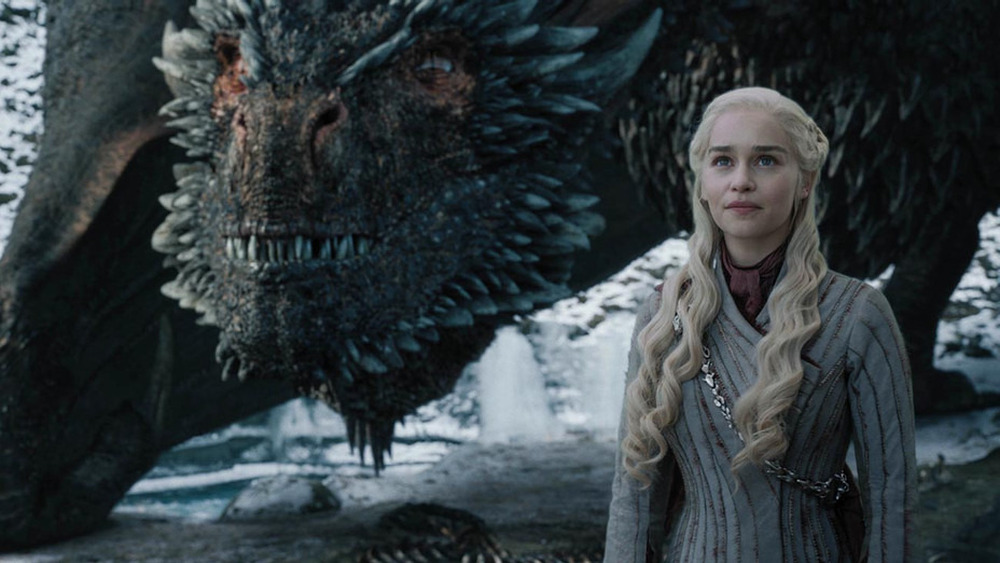 HBO
HBO is clearly excited to get the chance to celebrate one of their flagship shows once again, but in the aftermath of Thrones' divisive finale, there are plenty of fans out there in the world who want nothing to do with a series they once loved. After two rushed final seasons from showrunners David Benioff and D.B. Weiss, the series didn't so much end as crash and burn, with a closing season and series finale that left fans largely high and dry. Despite the show's excellent early seasons, which presented a political drama that also happened to feature huge fantasy elements, the ending fans hoped for simply never materialized, leading to tons of public outcry and fan meltdowns.
Even so, the Game of Thrones franchise shows absolutely zero signs of slowing down. Beyond House of the Dragon, a stage adaptation is coming courtesy of original series author George R.R. Martin — which will take place sixteen years before the events of the show — will hit stages in New York, Australia, and London, proving that HBO is far from finishing betting on its biggest property.
Whether you've never seen a minute of Game of Thrones before or are ready to dive back into the epic series for the millionth time, HBO is still backing one of its all time biggest hits, and the show promises to remain as relevant as ever. The entirety of Game of Thrones, along with brand new bonus content, is streaming on HBO Max now.