Game Of Thrones Is Getting A Broadway Adaptation, And Fans Have A Lot Of Thoughts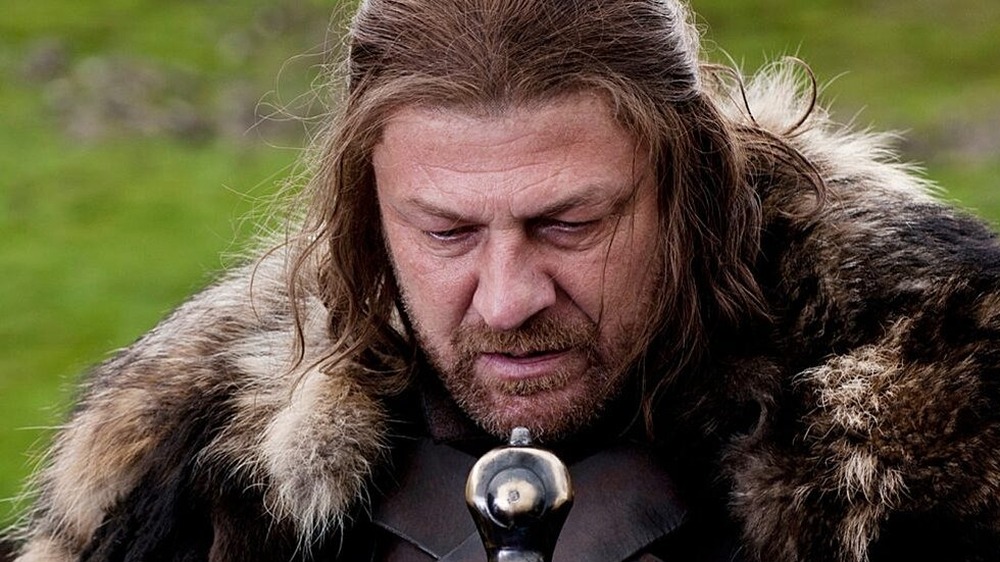 HBO
Game of Thrones is coming to Broadway... and for some reason, it's not a stage version of this musical.
According to an exclusive report by The Hollywood Reporter, series author George R.R. Martin — who is definitely not on track to finish A Song of Ice and Fire's long-awaited sixth book, The Winds of Winter — is working to bring the world of Westeros to the stage. The play, which is expected in 2023, will be written by Martin alongside playwright Duncan MacMillan, directed by Dominic Cooke, and produced by Simon Painter and Tim Lawson. Eventually, it'll make its way to Broadway, London's West End, and stages in Australia. This is in addition to spin-off series and prequels set for HBO Max.
As THR reports, the story for this unnamed, inexplicable show will be set during the Great Tourney of Harrenhal, an event that takes place sixteen years before the events of HBO's Game of Thrones (which concluded an epic, record-breaking run in May of 2019 with a largely despised final season). In doing so, the show will feature younger versions of long-lost characters from the series, including Ned Stark, Jaime Lannister, Oberyn Martell, Robert Baratheon, and more.
"The play will for the first time take audiences deeper behind the scenes of a landmark event that previously was shrouded in mystery," the play's official description says in a statement obtained by THR. "Featuring many of the most iconic and well-known characters from the series, the production will boast a story centered around love, vengeance, madness and the dangers of dealing in prophecy, in the process revealing secrets and lies that have only been hinted at until now."
Naturally, Game of Thrones fans across the world are baffled by this choice — here's what Thrones diehards have to say about the story's upcoming stage adaptation.
Game of Thrones fans are excited and confused about its upcoming stage play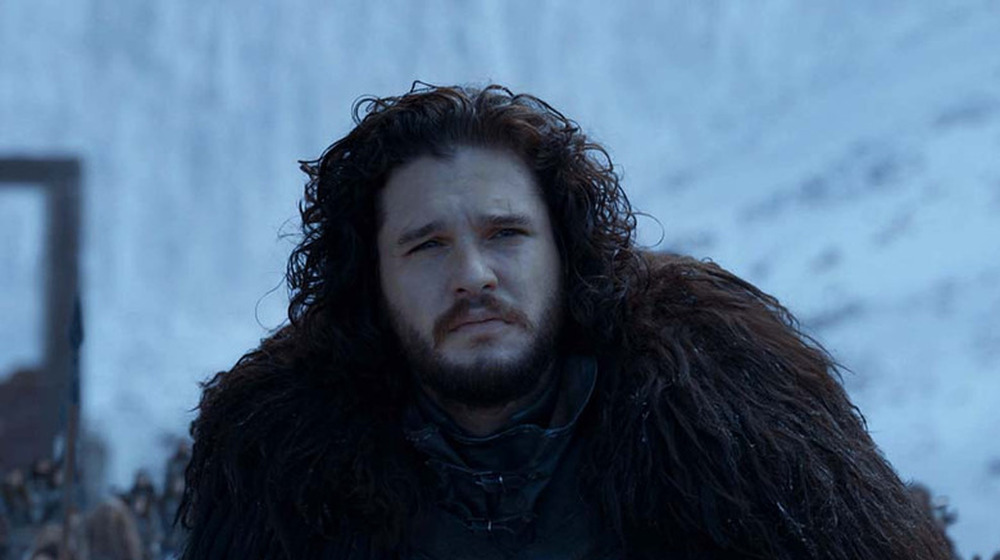 HBO
In wake of this weird — even by 2021's standards — news, Game of Thrones fans flocked to Twitter to share their reactions... and their jokes.
Podcaster and writer Jason Concepcion, who hosted the award-winning Binge Mode series with a season focused on Thrones, wrote an ode to Hamilton, quipping, "how does a bastard, orphan, son of a whore and a Northman..." Meanwhile, reporter Grace Segers came up with a potential title: "Westeros Side Story."
Most fan reactions ranged from displeased to confused to flat out existential; as @donnapaulsen rhetorically asked, "who in the world asked for this[?]" @Feuilleres had a different question entirely: "what circle of hell is this[?]"
Naturally, fans also bemoaned Martin's involvement, since this definitely means The Winds of Winter is still on his backburner. @Sdlorman wrote, "honestly at this point it's an amazing bit that he will do anything but finish the books," while @pobenschain mused, "George R.R. Martin is gonna write like 15 prequels, 22 spin-offs, a movie series, a text game, some comic books, the back of a cereal box [...] a recipe book, and 99 concept albums before he ever finishes the g*ddamn actual books."
Shockingly, some fans were really into the idea. "A play is probably the best possible format for the Tournament at Harrenhal," wrote @John_Mahaffey6. "It's all the important characters gathered together, talking in tents, with events that shape the next two decades. Film it, put it on HBO Max, and I'll watch it 37 times."
The original series of Game of Thrones is available on HBO Max in its entirety now.