Why Astrid From Truth Seekers Looks So Familiar
Amazon Studios
Fans of supernatural comedies have something to get very excited about around the end of October. 
Simon Pegg and Nick Frost (the acting duo from Shaun of the Dead, Hot Fuzz, and The World's End) team back up to deliver a raucously funny series called Truth Seekers. The show's about a group of paranormal investigators who end up stumbling on an honest-to-goodness conspiracy. Using their collection of homemade gadgets, it's up to them to figure out a way to halt the apocalypse. 
The show is the creation of Pegg and Frost's new production company venture. It's an opportunity for creative minds like them to develop projects they're actually excited about, and with these new projects, they have a chance to tell stories that otherwise wouldn't have a place anywhere else. Truth Seekers has an incredibly stacked cast with Frost himself in the lead role as well as the likes of Malcolm McDowell (A Clockwork Orange) rounding out the ensemble. There's also the talented Emma D'Arcy as Astrid, one of the members of the central paranormal investigation service. While she's a relative newcomer, she's been in a few projects you may recognize her from. 
Emma D'Arcy's Wanderlust led to some exciting opportunities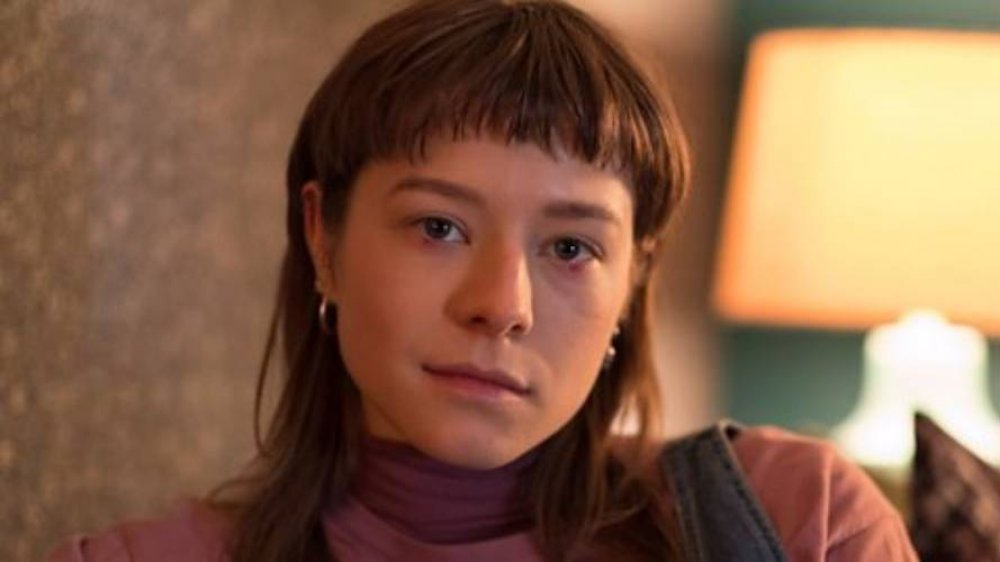 BBC One
Truth Seekers may not be D'Arcy's first foray into the world of television, but it's definitely her biggest role yet. Her big break came when she landed the role of Naomi on the BBC One series Wanderlust, which eventually made its way to Netflix for international audiences to consume. On the show, Naomi is the 18-year-old daughter of Joy (Toni Collette) and Alan (Steven Mackintosh) who strikes up a romantic and sexual relationship with her neighbor.
You can also see D'Arcy in the 2020 film Misbehaviour, starring Keira Knightley and Greg Kinnear. Released by BBC Films, the movie follows a group of women as they develop a plot to ruin London's 1970 Miss World competition. In case you live across the pond and wouldn't have seen D'Arcy in any BBC projects, she did have a small role on another Amazon original series: Hanna. That show follows a young girl with extraordinary abilities who has to escape from a relentless CIA agent while she attempts to figure out who she really is. D'Arcy plays Sonia Richter on the series, a double agent working on behalf of John Carmichael (Dermot Mulroney) in season 2.

D'Arcy's broken out in a big way in 2020 with some major projects, and she's only going to get bigger once Truth Seekers drops on Amazon Prime on October 30, 2020.