Emile Hirsch Reveals Why He's Drawn To Horror Roles - Exclusive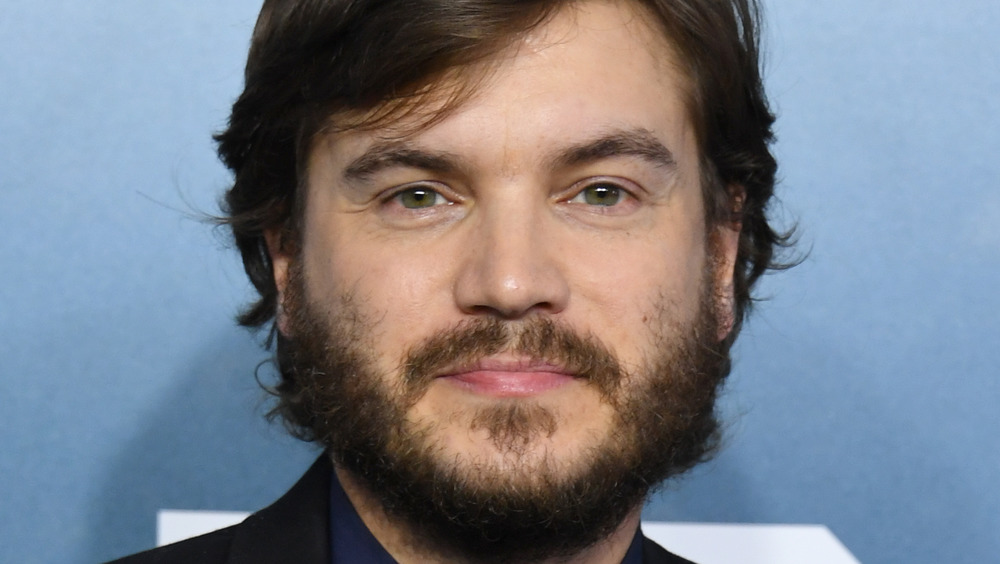 Jon Kopaloff/Getty Images
Rosemary's Baby, The Exorcist, The Babadook, Hereditary – those are just some of the critically praised films that fall into the maternal horror genre. If you're itching for another well-made scary movie that pits a mother against supernatural forces of evil, there's an all-new film called Son that's eager to join the pantheon of those aforementioned classics.
Son is directed by Ivan Kavanagh (Never Grow Old) and stars Andi Matichak (2018's Halloween) and Emile Hirsch, an actor who's no stranger to genre films of the darker variety. In recent years, Hirsch starred in the supernatural chiller The Autopsy of Jane Doe, where he and Brian Cox played father and son morticians investigating the corpse of a mysterious young woman. In 2018's horror-tinged sci-fi thriller Freaks, he played a paranoid father protecting his superhuman daughter from a government threat that hunts and experiments on her kind. In his latest film Son, Hirsch plays Paul, a detective trying to help a distressed mother unravel a mystery surrounding a diabolical affliction that's plaguing her eight-year-old boy.
Son currently sports a commendable 73 percent "fresh" rating on Rotten Tomatoes – not too shabby for a gritty, demonic horror film. Both The Autopsy of Jane Doe and Freaks share "fresh" ratings as well, so Hirsch clearly has an eye for selecting strong horror projects that seem to click well with both critics and audiences. During a recent exclusive interview with the actor, Looper asked Hirsch what key ingredients he looks for in a fine horror film.
"I think it's as long as the script is good. As long as the script is entertaining and a page-turner, and something that once you read it, you [think], 'I would want to watch that,' I think that [those are] sort of the basics," Hirsch said of what constitutes a strong horror project. "Suspense, for me, is really important — not knowing where something's going, being surprised, being scared."
He continued, "I'm such a huge fan of genre film. I love it. These are the movies that I will watch. There are a lot of films that I'm sure are good — I just don't have the same interest level in watching them. [...] That's what some of these films do: They scratch that itch that I have, just as an audience member."
Like Quentin Tarantino, Emile Hirsch spent a lot of time in video stores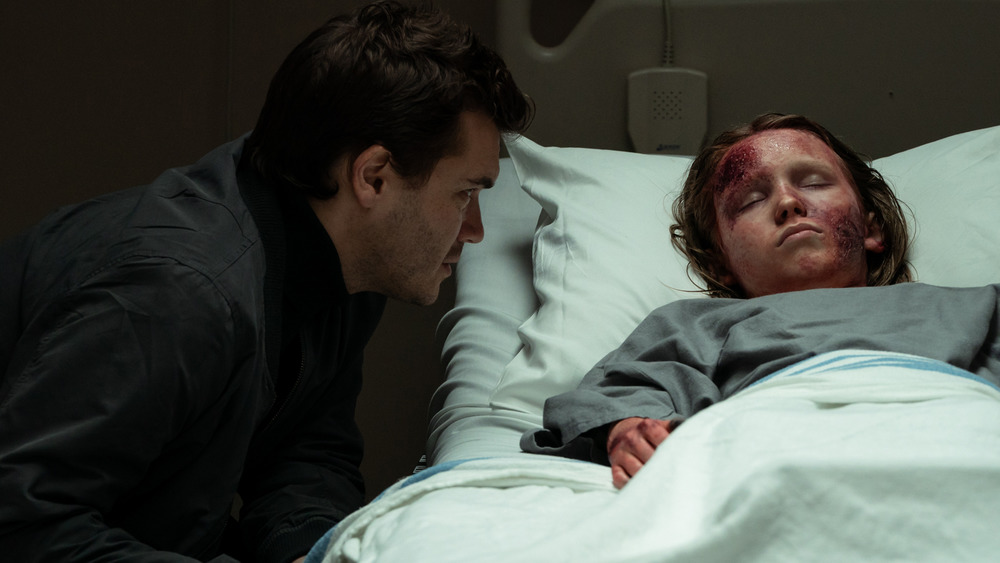 RLJE Films
Hirsch further elaborated on why he's attracted to a wide array of genre films, and it turns out that the interest stems from a trait he has in common with director Quentin Tarantino.
"I think I have a stronger desire to make some genre films than other actors. There are some actors who don't watch genre films. So, to do a genre film for them, it doesn't feel like something that is close to them. But because I was similar to Quentin Tarantino, who worked in a video store, as I was growing up, [I was] always in this local video library, buried in movies," Hirsch told Looper. "I have a special affinity for these types of films, and for many different genres that other actors aren't into."
Speaking of Tarantino, Hirsch recently played Jay Sebring in Tarantino's Once Upon a Time in Hollywood, a film that went on to earn a whopping ten Academy Award nominations. The actor has been in all kinds of movies — from lesser-known indie films to big-budget tentpole releases like Speed Racer to other Oscar-winning outings such as Milk. But his roles in smaller genre films (Killer Joe, anyone?) tend to be overlooked by the masses. When it comes to movies like Son, Hirsch understands that the horror genre in particular isn't often recognized during awards season (unless it's something like the Saturn Awards), but after sharing his solution to that issue, it became clear that the actor has a rather blasé attitude about awards ceremonies in general these days.
"Yeah, that's just the way that that particular organization kind of goes. It's up to the horror movie crowds to make their own award shows if they want to, or something like that," said Hirsch when asked if he feels the horror genre deserves its own Oscar category. "I don't really follow award shows anymore. [I haven't] for a while. I just get bored. I can't watch them. I get uncomfortable watching them now. I used to watch them when I was a kid, or a little bit younger, but now I'm too impatient, or something. You know what it is? There are just so many of them now. Do you know what I mean? There are so many awards shows now, and they're all televised, and they all have everyone going to them." He added with a laugh, "So, I'm just like, 'Ah, whatever.'"
Son is now playing in theaters and available on demand.