Andi Matichak Cast In Halloween Reboot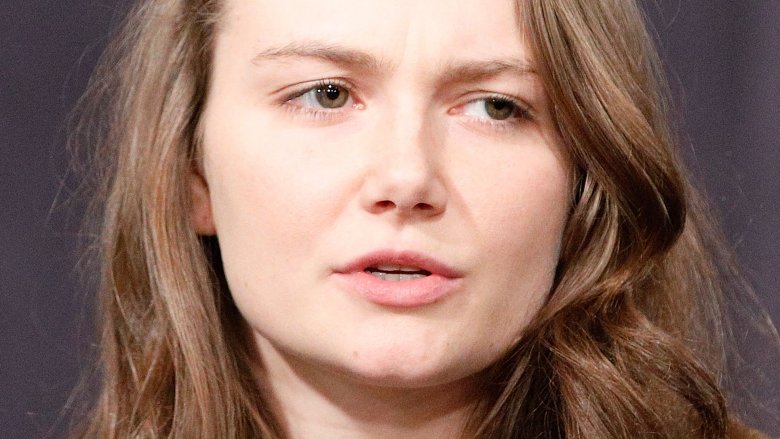 Getty Images
A fresh face is joining the cast of Danny McBride and David Gordon Green's Halloween. 
Deadline confirms that actress Andi Matichak has been cast to play Allyson, the daughter of Judy Greer's character Karen Strode, who is none other than the child of Jamie Lee Curtis' iconic Laurie Strode. Curtis reprises her role 40 years after first starring in John Carpenter's seminal 1978 original. The actress went on to play Laurie in 1981's Halloween II, 1998's Halloween H20: 20 Years Later, and 2002's Halloween: Resurrection.
Green, the director of the James Franco-starring hit comedy Pineapple Express and the co-creator of the HBO series Eastbound & Down, directs the upcoming film, working from a script he co-wrote with longtime writing partner McBride. Much to the happiness of many Halloween franchise fans, Carpenter also plays an integral part in the film's development, serving as an executive producer and creative consultant. Blumhouse, the company behind Paranormal Activity and Jordan Peele's Get Out, and Universal Pictures are the top studios behind the revival, with Green and McBride's Rough House Pictures banner producing.
When news of the reboot first hit the 'net earlier this year, Carpenter praised the creative duo for their vision, saying that they exceeded all expectations. "David and Danny both came to my office recently with Jason Blum [of Blumhouse] and shared their vision for the new movie and, wow," he wrote on Facebook. "They get it. I think you're gonna dig it. They blew me away. I might even do the music. Maybe. It could be kind of cool."
As McBride has discussed on a few occasions, Halloween will re-introduce the "creep factor" of the first flick. "The original is all about tension," he said. "Laurie Strode doesn't even know that Michael Myers exists until the last minutes of the movie. So much of it you're in anticipation of what's going to happen and the dread that Carpenter spins so effortlessly in that film... I think we were really trying to get it back to that. We're trying to mine that dread. Mine that tension and not just go for gore and ultra-violence that you see some horror movies lean on."
The upcoming movie will also ignore all the Halloween sequels and feature an updated version of Michael Myers that isn't an unkillable man with supernatural powers. "I think we're just trying to strip it down and just take it back to what was so good about the original. It was just very simple and just achieved that level of horror that wasn't corny. And it wasn't turning Michael Myers into some supernatural being that couldn't be killed–that stuff, to me, isn't scary," explained McBride. "I want to be scared by something that I really think could happen. I think it's much more horrifying to be scared by someone standing in the shadows while you're taking the trash out as opposed to someone who can't be killed pursuing you."
Though some may not recognize Matichak right off the bat, they'll likely remember her from her one-off role as Meadow in Orange Is the New Black. Matichak has also appeared in The Boonies, Blue Bloods, Naomi and Ely's No Kiss List, Making It: The Series, and 666 Park Avenue. She recently completed shooting on the film Replicate.
Halloween is set to stir up scares on October 19, 2018.