Hidden Horror Gems On Netflix You Need To Watch
This content was paid for by Netflix and created by Looper.
It can be hard to know which horror movie is right for you. It just might be the most personal genre of all — what it means to be scared or to confront fear is deeply subjective. Even among the most ardent horror hounds, it's hard to agree on what makes a good movie. Some people get a cathartic thrill out of pure terror, experienced through the safety of the screen. Others want to indulge in gory, macabre fun that lets their inner demons run free. Still other genre enthusiasts just want to mediate on some eerie atmosphere. Whether or not you think of yourself as someone who likes horror, the fact is that there really is something for everyone.
Of course, that diversity means that anyone who's in the mood for a good scare is spoiled for choice — maybe to a fault. It also means that your new favorite may very well be something that's totally flown under your radar for years. There's no doubt that you can find you next spooky obsession somewhere on Netflix, but it's tough to even know what you're looking for. That's why we're here with a list of some oft-overlooked horror gems that are secretly among the best Netflix has to offer. Whether you're into demonic possession, murderous dolls, killer cults, or just some nightmarish visions, we've got you covered.

Gerald's Game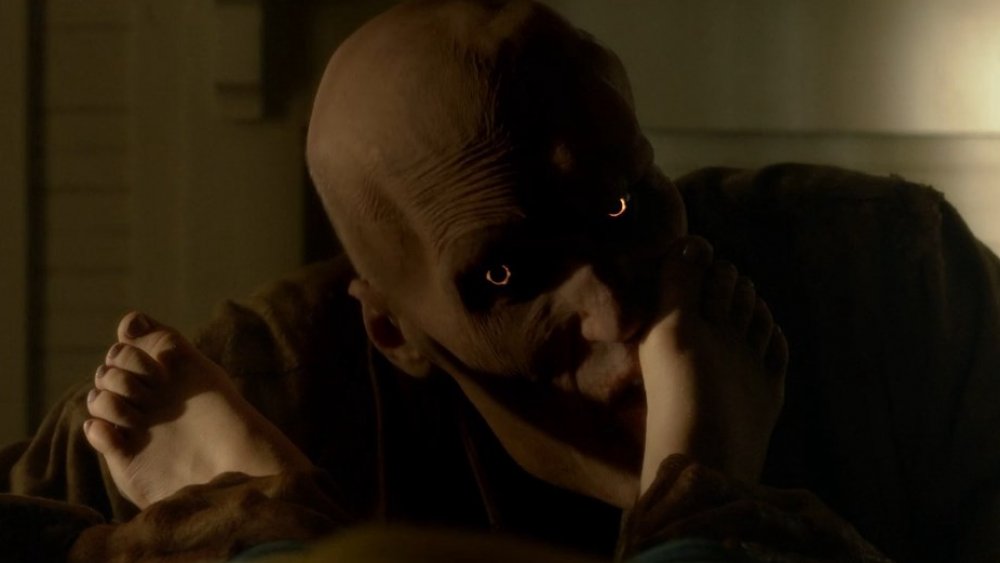 2017 could certainly be seen as the start of a new Stephen King renaissance, with The Dark Tower and the first chapter of It hitting theaters, setting the stage for Pet Sematary, It: Chapter Two, and Doctor Sleep to follow. Flying under the radar of this phenomenon, though, was Gerald's Game, a Netflix original adaptation of King's 1992 novel of the same title.
So, why did it take 25 years for Gerald's Game to make it to the screen? Well, the story presents an interesting challenge in adaptation — one that makes the film all the more impressive. Without giving too much away, the story itself takes place in one room, where a woman is handcuffed to a bed beside her dead husband. As a series of visions confront her with her inner demons, the tension ratchets up to an almost unbearable degree. It's all driven by a powerhouse performance from Carla Gugino, with director Mike Flanagan demonstrating such a skillful hand that he was placed at the helm of Doctor Sleep soon after.
Hush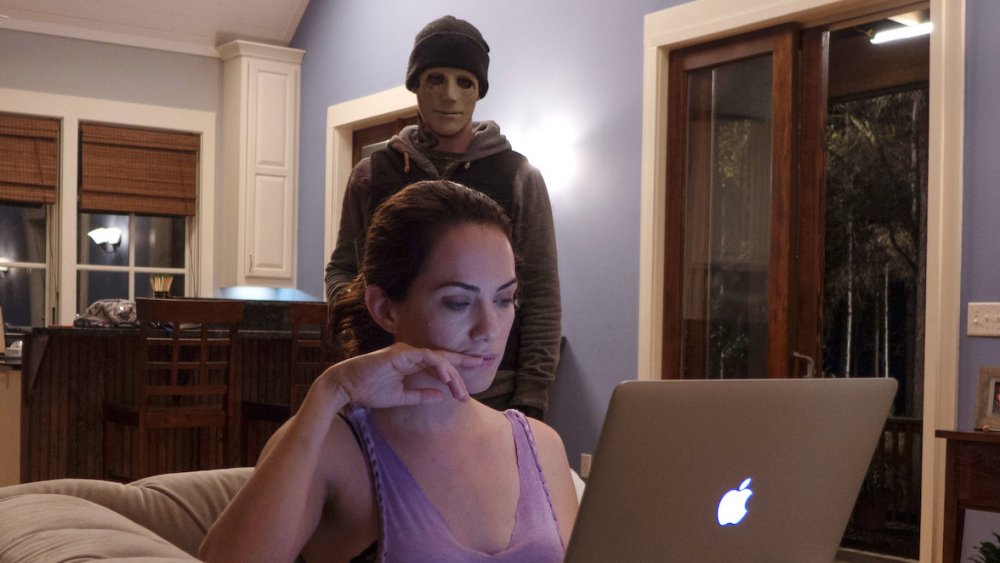 Before Stephen King adaptations became his stock-in-trade, Gerald's Game and Doctor Sleep director Mike Flanagan made Hush. This 2016 Blumhouse production doesn't feature any ghosts or otherworldly demons. It's just a lean, tense slice of home invasion thriller, with the added twist of placing the viewer into the point of view of a protagonist who can neither hear nor speak. The result is a sharp, fresh little movie that feels as innovative as it is old-fashioned.
The project was a labor of love for Flanagan and his star-slash-co-writer-slash-wife, Kate Siegel. The couple developed the screenplay by staging the action in their own home, honing each twist and turn to perfection. That handmade skill shows on the screen, resulting in a movie praised by the likes of Stephen King himself and The Exorcist's William Friedkin, garnering comparisons to John Carpenter's original Halloween and the classic thriller Wait Until Dark.
Apostle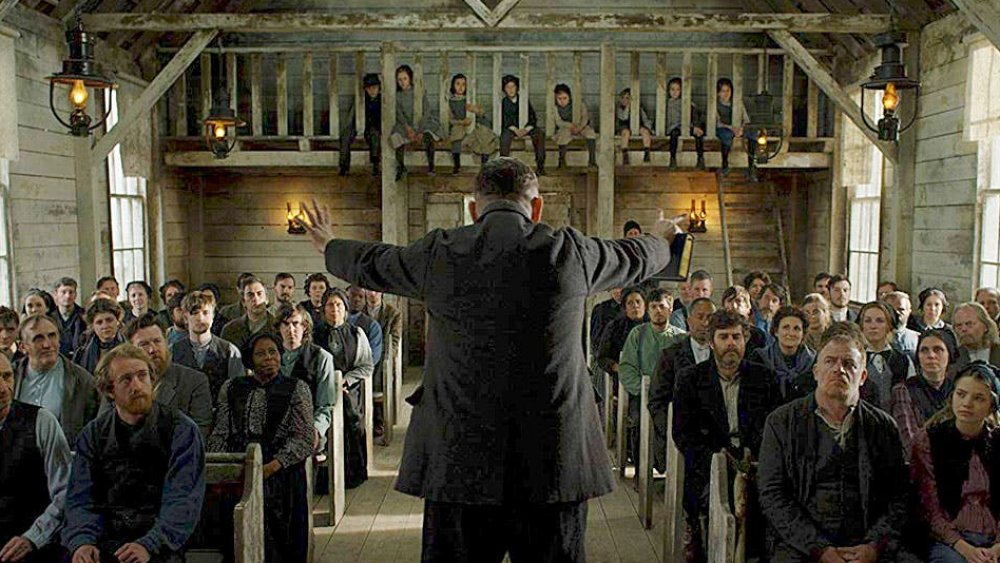 Cults are rife material for a horror film, but there remain precious few masterpieces in the subgenre. The Wicker Man still towers over cinema history as the definitive movie about a cult (that's the original 1973 Wicker Man, not the Nicolas Cage remake — bonkers fun though that one may be), but it finally may have a worthy successor in Apostle. This Netflix original comes to us from The Raid director Gareth Evans, with an impressive cast that includes Dan Stevens (Downton Abbey, Beauty and the Beast), Lucy Boynton (Bohemian Rhapsody), and Michael Sheen (Good Omens).
Like The Wicker Man, Apostle begins with a man's journey to a secluded island community in search of a missing person. But where The Wicker Man builds up to its shocking conclusion with a series of unnervingly idyllic musical numbers, Apostle descends into nightmarish rituals, horrific torture, and palpable paranoia, all with some of the most stylish and surreal visuals Netflix has to offer.
Veronica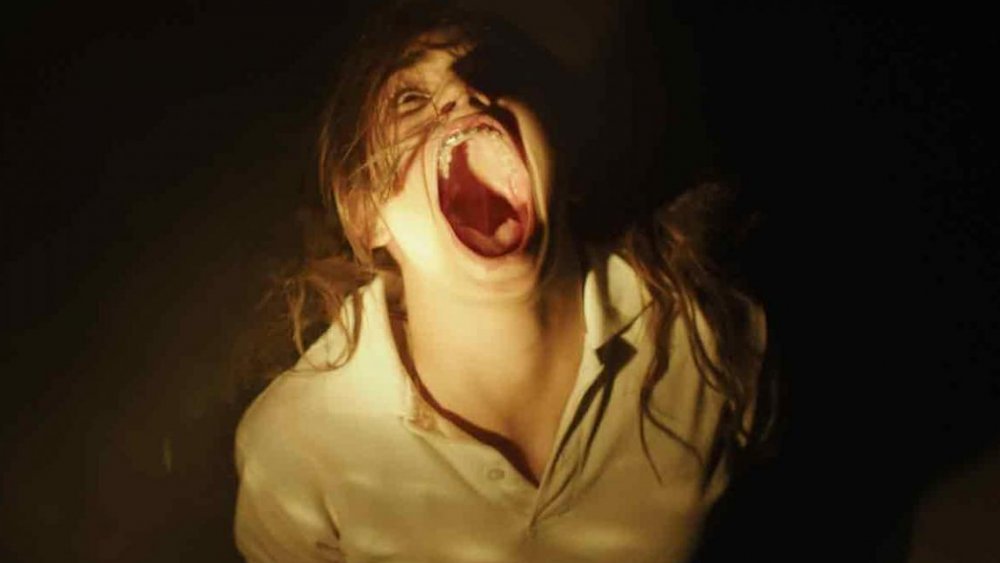 The Ouija board, unsurprisingly, is a horror movie staple. From its presence in the opening scenes of The Exorcist to its starring role in Ouija: Origin of Evil, filmmakers throughout history have explored the horrific potential that comes with the use (and misuse) of this common would-be "toy" that promises to connect people to spirits from beyond the veil of death. Rarely, though, has a Ouija board been used as a plot device quite as effectively as in Veronica, a Spanish film that made its way to Netflix after a warm reception at the Toronto International Film Festival.
Directed by Paco Plaza (famous for REC, remade in America as Quarantine), Veronica is "based on a true story" — though that claim, as it so often is in horror, is made rather liberally. Using as its jumping-off point the factual case of a Madrid girl who died after using a Ouija board, the movie presents a nightmarish descent into paranoia and demon possession that even gained a reputation in certain corners of social media as "the scariest horror film ever."
Cam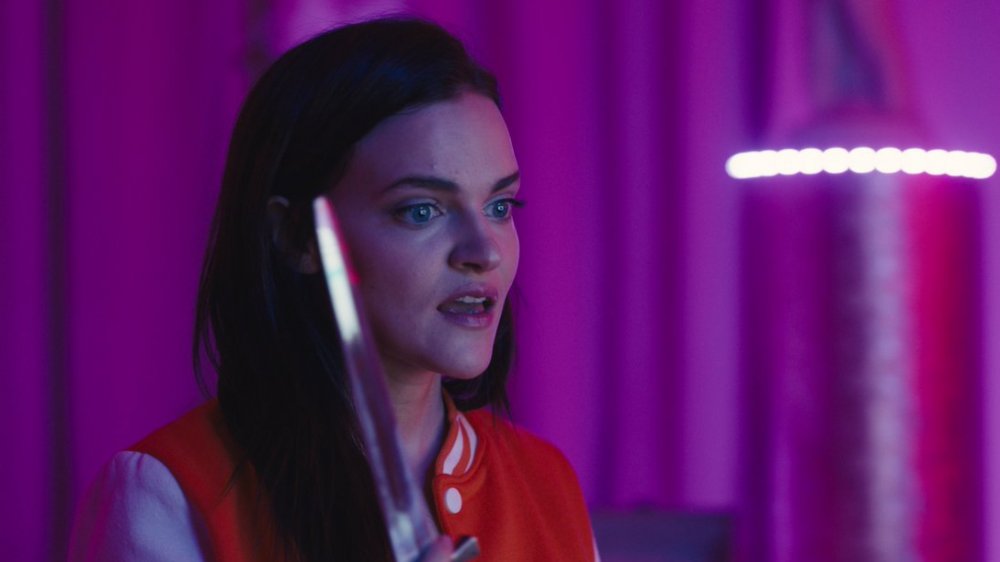 It's fitting that Netflix has brought us a startlingly timely movie about the potential horrors of online streaming. Not the kind of streaming that lets you binge-watch The Office for the 37th time, mind you. Rather, Cam delves into the world of online camgirls, taking the dangers of toxic parasocial internet transactions to a surreal and terrifying extreme. Madeline Brewer (The Handmaid's Tale) stars as Alice, a.k.a. Lola_Lola, a performer obsessed with getting her livestreams to the top of the charts — a dream she chases by engaging in a series of increasingly bizarre stunts. Things get truly bizarre, though, when Alice sees Lola_Lola performing live... while she's not online.
Though Cam takes Alice down a neon-drenched rabbit hole of nightmares and doppelgängers, the movie has its roots firmly planted in reality. Screenwriter Isa Mazzei was inspired by her own history as a camgirl, having initially set out to make a documentary before deciding that a horror movie would be a better vehicle for the themes she wanted to explore. The result is a fresh, stylish character piece that raises some hard questions about identity, sexuality, and humanity in the internet age.
Cult of Chucky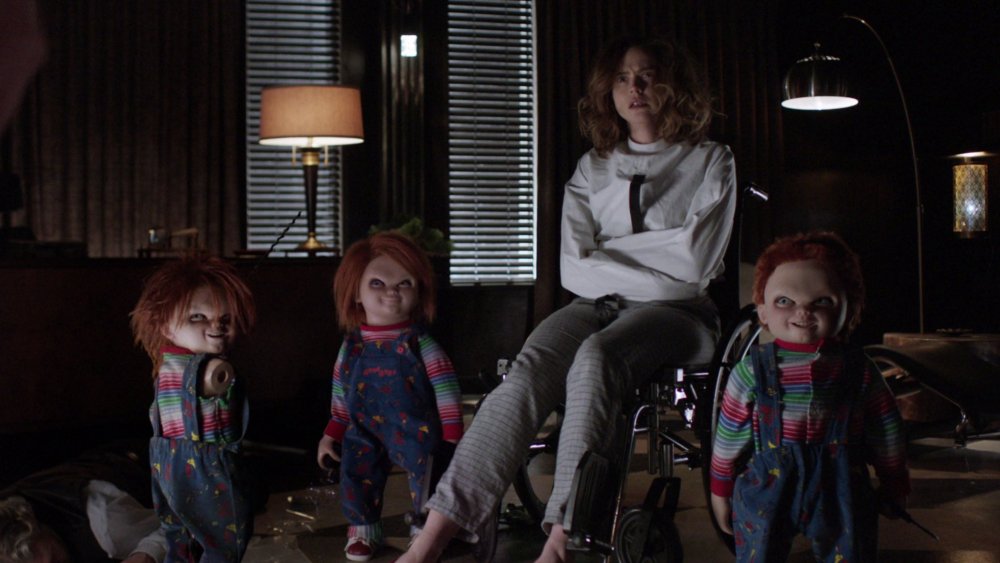 It's not often that you can call the seventh movie in a franchise "underappreciated," much less the seventh movie in a slasher series about a killer doll. 2017's Cult of Chucky, though, is something special. MGM may have remade the original Child's Play for the big screen in 2019 (without the involvement of the previous cast or crew), but Chucky's creator never abandoned him. Having written every movie in the series (and directed the last three), Don Mancini is still firmly in control of the original Chucky brand — one that's been refreshed and reinvented without forgetting its roots.
Cult of Chucky picks up four years after the events of the previous film, Curse of Chucky. Nica (Fiona Dourif, daughter of longtime Chucky voice Brad Dourif) has been committed to a psychiatric hospital after taking the fall for the murder doll's most recent rampage. Just as her doctors have finally convinced her of her own responsibility for the crimes, a retro Good Guy doll (from Hot Topic, no less) turns up at the hospital as a therapy tool.
Once the body count begins, Nica has to convince the hospital's residents that Chucky is real before it's too late. She won't be alone — an all-grown-up Andy Barclay (Alex Vincent, reprising his role from the first two Child's Play movies) and Chucky's old flame Tiffany (the always delightful Jennifer Tilly) both race to the hospital for a climax that perfectly sets up Mancini's upcoming Chucky TV series.
XX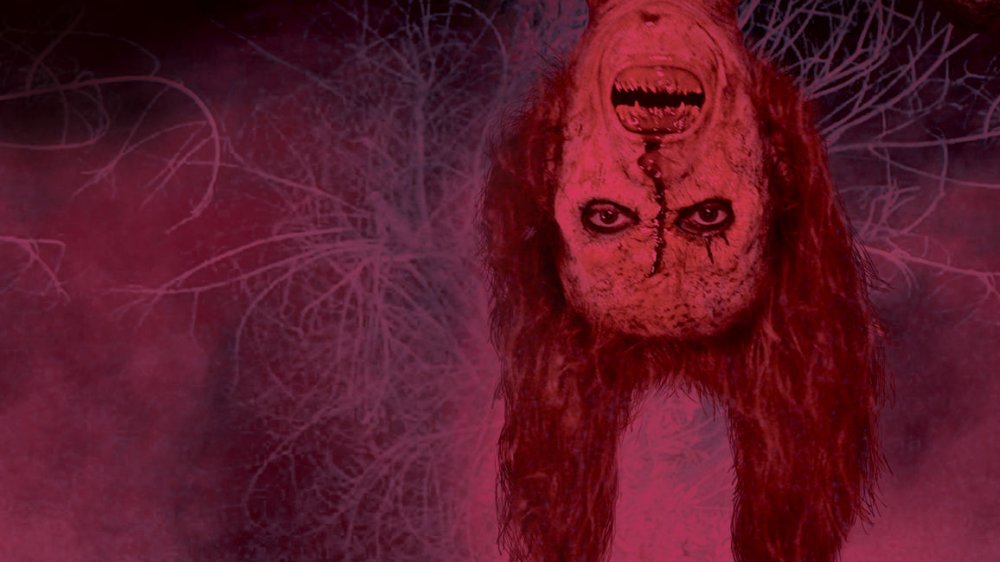 It's an undeniable fact that women — despite being essential in laying the foundations of movies themselves — have historically been denied a spot in the director's chair far too often. If you think there aren't many talented filmmakers out there who aren't men, you're frankly not looking hard enough. Horror has been a particularly potent proving ground for what female filmmakers can do when granted the opportunity. American Psycho, Pet Sematary, Near Dark, and The Babadook all stand among the most acclaimed entries in the genre, and that's barely scratching the surface of a rich history. It's about time, then, that a horror anthology puts the spotlight on a few of the most exciting female voices currently working with the art of fright.
XX brings together four short tales, with directing duties taken up by Karyn Kusama (Jennifer's Body), Roxanne Benjamin (Body at Brighton Rock), Jovanka Vuckovic (Riot Girls), and Annie Clark (better known by her stage name, St. Vincent). Like all anthologies, there's a good chance you'll see the movie as a bit of a mixed bag, which each viewer finding different strengths and weakness across the various segments. On the whole, though, there's no denying that the XX experience — by turns eerie, funny, startling, but always fresh and freaky — is worth digging into.
It Comes at Night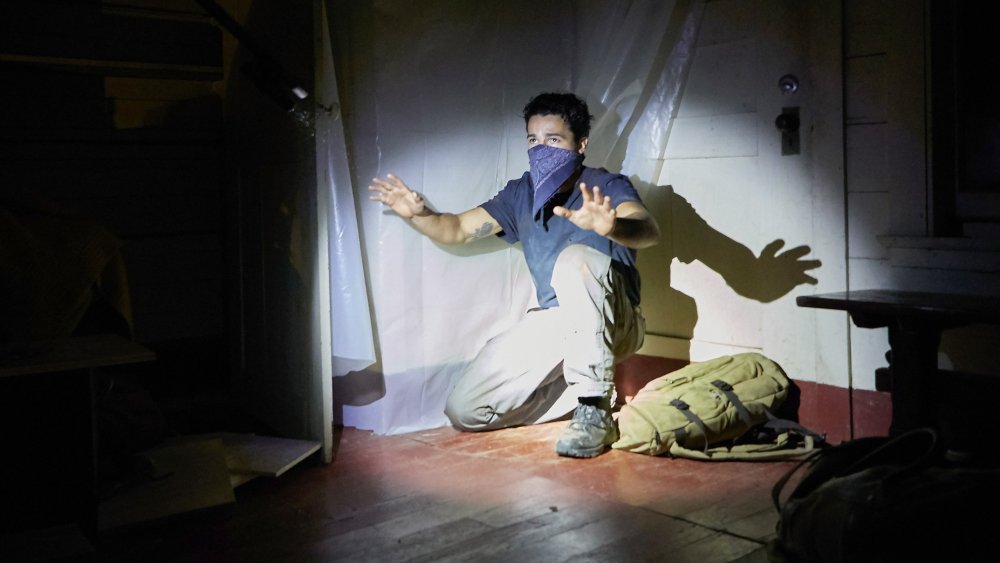 The summer of 2017 was pretty packed with high-profile blockbusters, so it's understandable if a quiet little experience like It Comes at Night slipped under your radar. Now that it's on Netflix, you have the perfect chance to see why critics like Brian Tallerico of RogerEbert.com called It Comes at Night "one of the most terrifying films in years." Be forewarned, though, that it takes place in a world ravaged by infectious disease — something those of us living in 2020 might find just a little too real.
With a small but powerful cast that includes Joel Edgerton (Zero Dark Thirty), Riley Keough (Mad Max: Fury Road), and Carmen Ejogo (Fantastic Beasts and Where to Find Them), It Comes at Night follows in the illustrious footsteps of The Shining when it comes to depicting an isolation-fueled descent into distrust and violence. This moody little story about two families clashing over food and shelter certainly isn't an easy watch, but it just might provide some cathartic thrills for a dark night on the couch.
Under the Shadow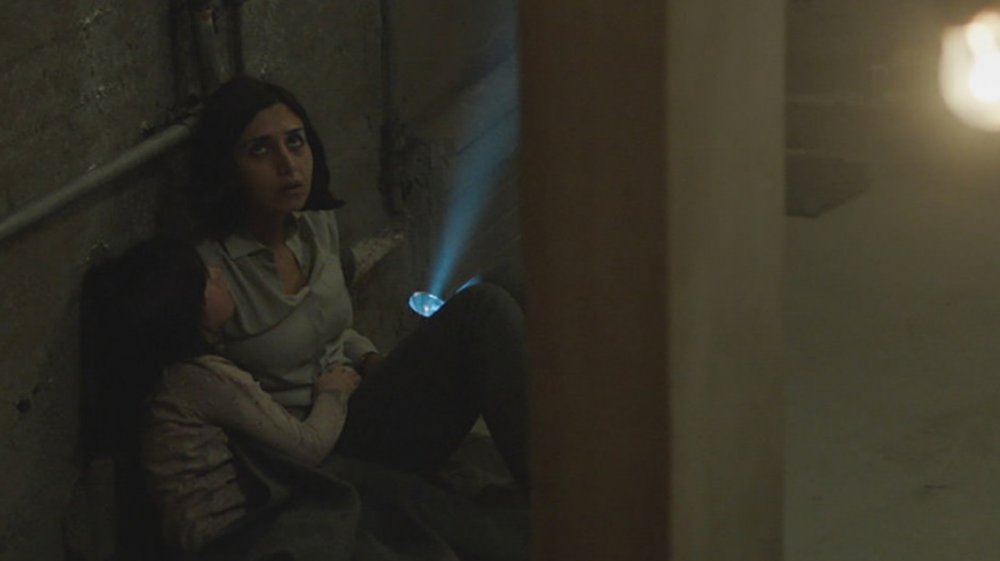 If you've found yourself moved by films like The Devil's Backbone and Pan's Labyrinth, you'll definitely want to check out Under the Shadow. Just as those Guillermo del Toro movies used the Spanish Civil War as a backdrop for supernatural tales exploring the dangers of childhood, this 2016 Persian-language debut feature from writer-director Babak Anvari takes you to the Iran-Iraq War in 1988 for an extremely personal horror story. Come for the historical drama and supernatural horror; stay for the exploration of PTSD, childhood trauma, and life during wartime.
During the War of the Cities air strikes in Tehran, medical student and activist Shideh (Narges Rashidi) is left alone with her daughter Dorsa (Avin Manshadi) when her husband (Bobby Naderi) is called to military duty. An unexploded missile hits their apartment building during an air raid, and that's when Sideh, Dorsa, and their neighbors begin experiencing disturbing nightmares and eerie visions. There may, in fact, be a malevolent djinn in their midst, and Shideh must decide whether Dorsa is in more danger from the battle outside or the darkness inside.
Sweetheart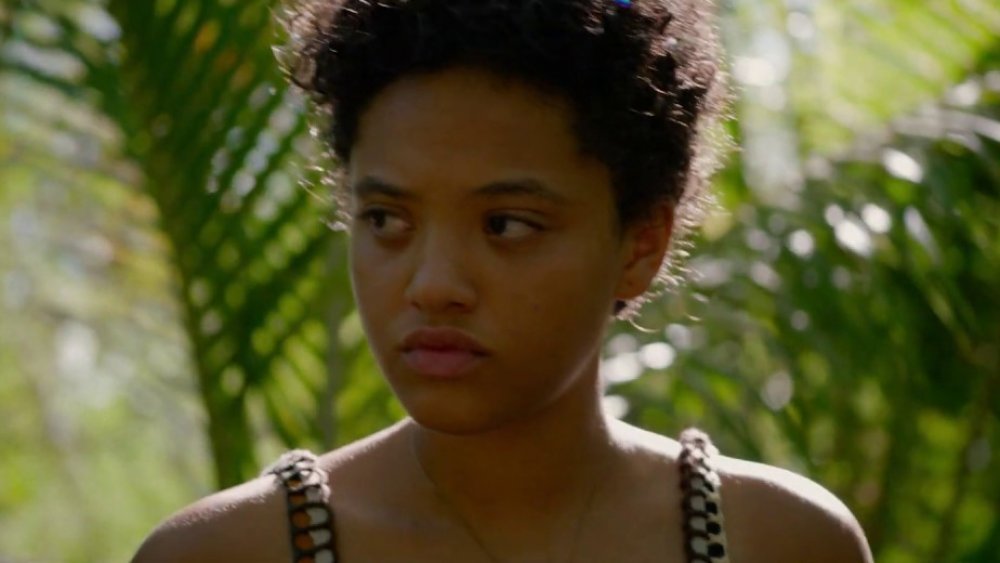 Animal Crossing might make life on a deserted island seem ideal, but as we all know, isolation can quickly turn into your worst nightmare. Kiersey Clemons takes the lead as Jenn in Sweetheart, a terrifying thriller from Blumhouse about a woman forced to fend for herself after getting shipwrecked. It doesn't take long for Jenn to realize that something is coming ashore each night. When she begins making increasingly grisly discoveries about what happened to the people who came to the island before her, she's faced with the question of what's more frightening — solitude, or the idea that she might not be alone after all?
Sweetheart has the heart of an old-fashioned monster movie, but it's got more than one clever trick up its sleeve. As director J.D. Ballard's tightly-wound tale unfolds, you'll find yourself completely uncertain of what's coming next and questioning everything you think you know about Jenn and her predicament.
The Perfection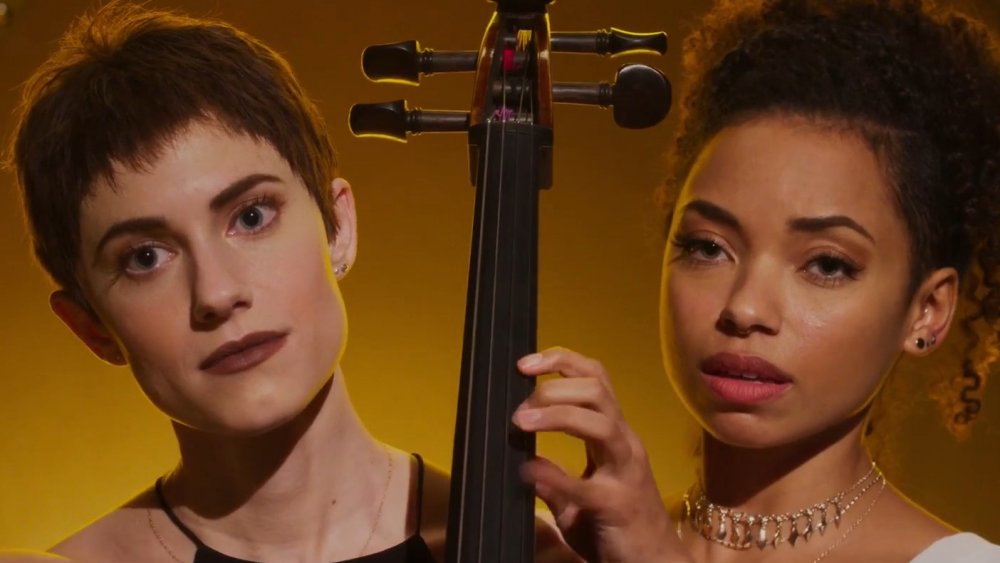 Netflix's The Perfection joins a long, illustrious history of movies about the dizzying quest for artistic achievement with one's soul at stake. It isn't quite like Suspiria, Whiplash, or Black Swan, but you might find yourself reminded of any one of those at any given moment. You may well also be reminded of Get Out, as Allison Williams again brings her talents to a character who definitely (probably) knows more than she's (maybe) letting on... or does she?
Describing the plot of The Perfection is not easy to do, as the movie intentionally blurs the lines between reality and hallucination in its twisted tale of manipulation, gaslighting, and revenge. It all begins when Charlotte (Williams) returns to the prestigious music academy she left behind years before, where she meets Lizzie (Logan Browning), the rising star who took her place. The relationship they strike up takes one bizarre twist after another, leading to a string of shocking revelations about just what kind of sinister organization the academy really is.
The Blackcoat's Daughter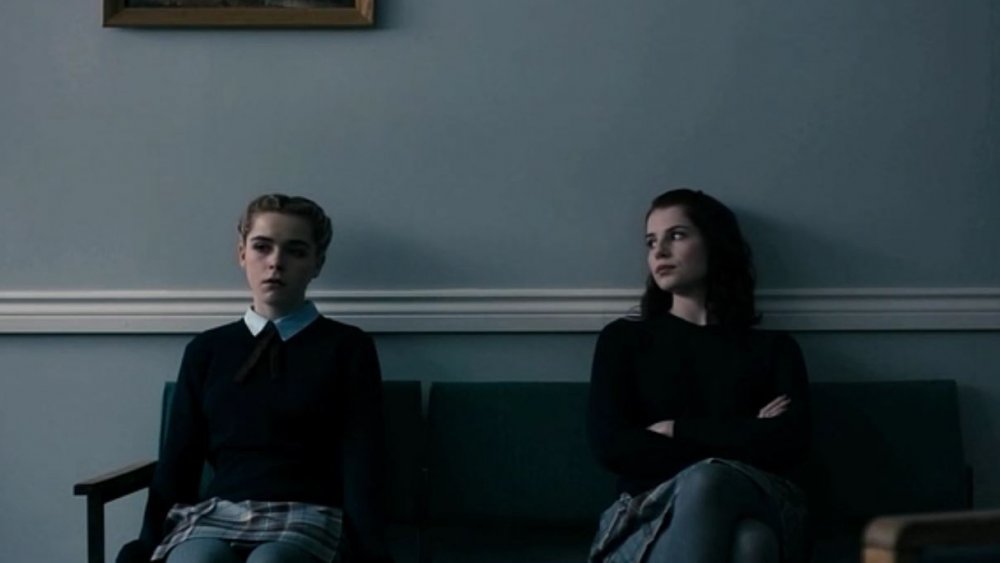 Filmmaker Oz Perkins is the descendant of horror royalty — his father, Anthony Perkins, played Norman Bates in Alfred Hitchcock's masterpiece Psycho. Some of that Hitchcockian sensibility might have been passed down genetically, because the younger Perkins' debut feature as a writer-director, The Blackcoat's Daughter (released in some markets as February), certainly displays a touch of the master's sense of psychological tension.
A uniquely structured thriller, The Blackcoat's Daughter splits its attention among three young women (American Horror Story's Emma Roberts, The Chilling Adventures of Sabrina's Kiernan Shipka, and The Politician's Lucy Boynton) with connections to a Catholic boarding school. The tension may be slow-burning, but the chaotic timeline — rife with flashbacks and nonlinear intercutting — will probably make you feel like you need to watch it a second time just to understand exactly what happened. The Blackcoat's Daughter comes to us from A24, and if you've enjoyed the distributor's other atmospheric thrillers (like Under the Skin, The Witch, or Ex Machina), you probably owe it to yourself to check out The Blackcoat's Daughter — at least once.
The Autopsy of Jane Doe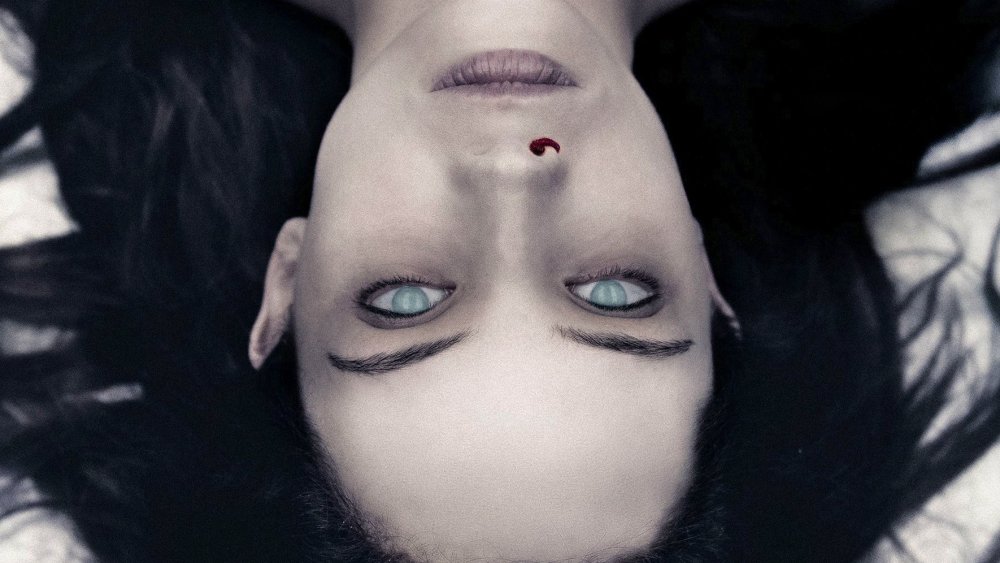 All caught up on the Conjuring universe? Looking to fill the void while you wait for the next installment? You might want to fire up your Netflix-ready device of choice and check out The Autopsy of Jane Doe. This spooky supernatural thriller from 2016 was the first English-language film from Norwegian director André Øvredal, who saw The Conjuring shortly after completing his cult found-footage hit Trollhunter. Inspired by the the way The Conjuring felt like it was "getting back to basics," Øvredal turned his attention to crafting his own classic-style haunting.
Brian Cox and Emile Hirsch star as a father-son team of coroners whose ordinary evening is interrupted by the arrival of the corpse of an unidentified woman whose cause of death cannot be determined. Strange occurrences follow — starting small (the radio misbehaving) and getting considerably more severe (missing bodies) — and it quickly becomes clear that this particular Jane Doe has brought something with her... and it won't leave until it gets what it wants.