The ending of The Babadook explained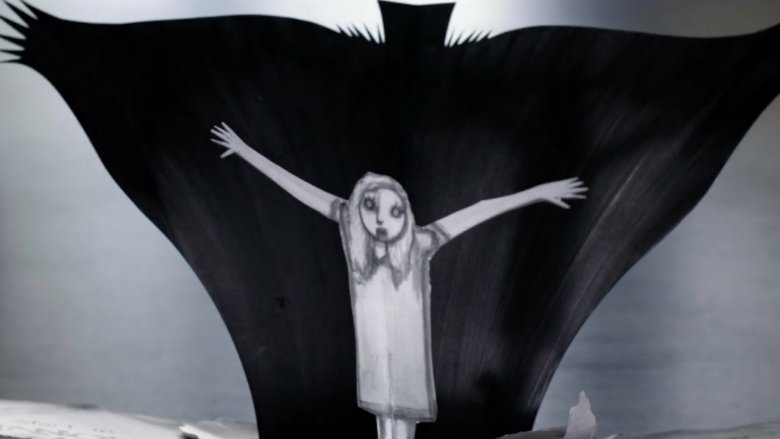 The 2010s have presented horror fans with a murderer's row of phenomenal films; Get Out, The Guest, The Witch, It Follows, Hereditary, and dozens more have seen the horror genre become more accessible to audiences than ever before. Part of the reason for this "new wave" of critically-acclaimed chillers comes from a renewed focus on contemporary fears that go beyond the shallow slashers and lazy jump-fests of yesteryear. Although the horror genre has always had a wider viewpoint and more diverse, interesting films than it's often credited with, the 2010s saw mainstream audiences finally tune in to films that might have gone otherwise ignored in favor of blunter, machete-wielding bloodbaths.
One film that absolutely contributed to the new horror renaissance is Australian director Jennifer Kent's The Babadook. The film's got plenty to say about grief and the exhaustion of motherhood while also being scary as hell. It's as frightening today as it was when it was first released in 2014, in part due to its moody, ambiguous ending. If it's in a look or in a book, you can't get rid of the Babadook… but you can understand it. Here is the ending of The Babadook explained.