The Best Movies And TV Shows To Watch On Netflix In December 2020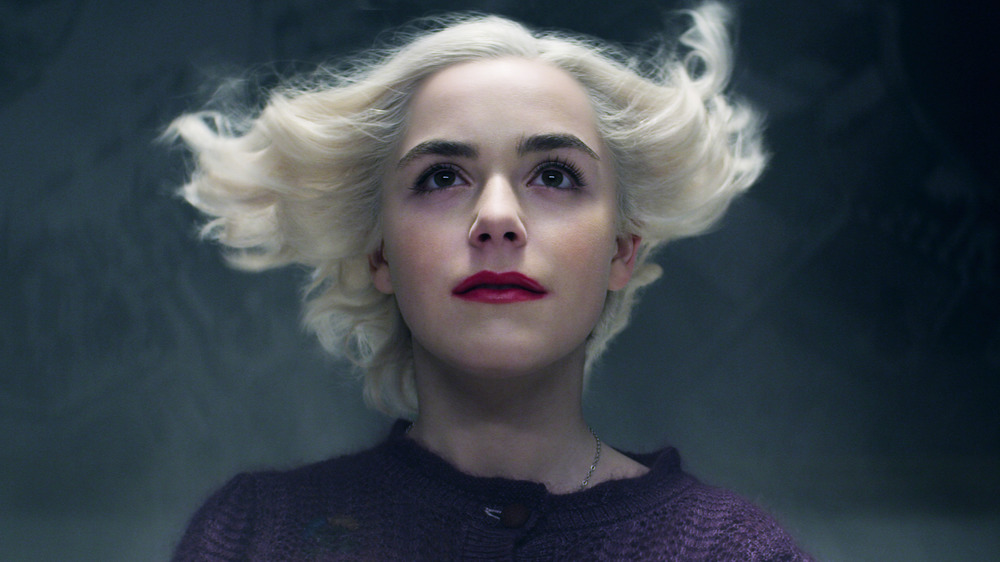 Netflix
As 2020 comes to a close, Netflix is finishing out the year with a brand-new assortment of television shows, original films, beloved classics, documentaries, and more to keep you entertained and occupied. 
With the COVID-19 crisis still ongoing, nearly every major film and television project set for release in 2020 has faced production and release delays, and as a result, streaming services are coming to the rescue — whether it's Disney+ dropping the Hamilton movie ahead of schedule this past July, or the news that Wonder Woman 1984 will hit the HBO Max platform alongside its Christmas Day theatrical release. Not to be outdone, Netflix has plenty of highly anticipated new titles slated to arrive on its digital library shelves this December — alongside childhood classics, Steve Spielberg epics, fresh original series, gripping documentaries, and a whole lot more.
Here are all the best movies and TV shows coming to Netflix in December 2020.
Netflix has some exciting original films coming in December 2020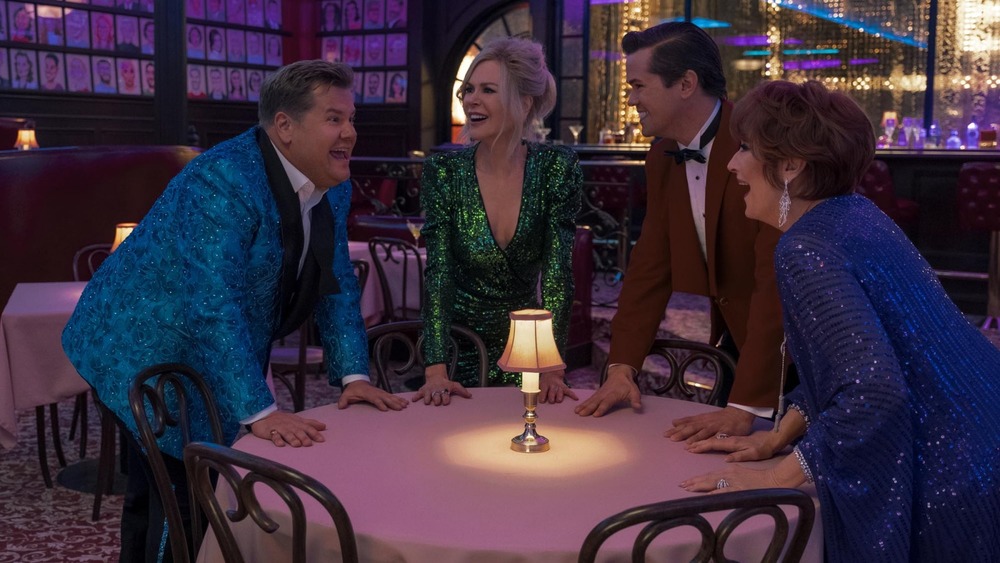 Netflix
As far as original films go, Netflix has no shortage of exciting new projects hitting the platform throughout December 2020. 
Right at the beginning of the month, Mank, the newest film from acclaimed director David Fincher, arrives on December 4. Mank tells the story of famed screenwriter Herman J. Mankiewicz (played by Gary Oldman) as he, alongside Orson Welles (Tom Burke), wrote the classic drama film Citizen Kane. It also details Mankiewicz's personal battles with Welles as Citizen Kane was in production and up to its theatrical debut in 1941. With a supporting cast that includes Amanda Seyfried, Lily Collins, Charles Dance, and more — as well as a new original score from frequent Fincher collaborators Trent Reznor and Atticus Ross — there's no doubt that Mank will be a movie to watch as awards season begins.
On December 11, musical theater fans will be able to stream Ryan Murphy's The Prom, adapted from the award-winning Broadway musical of the same name. Featuring megawatt stars like Meryl Streep, James Corden, and Nicole Kidman, The Prom centers around Broadway actors longing for the illustrious days of their past who journey to a small Indiana town to help a high school student be allowed to take her girlfriend to prom. 
A few days later, on December 18, Chadwick Boseman's final film will arrive on Netflix. The world was stunned in August 2020 when the Black Panther star passed away from stage IV colon cancer, and his final performance will come in Ma Rainey's Black Bottom, the true story of a music legend and one difficult day in the recording studio. The film stars Viola Davis as Ma Rainey, an iconic blues singer, and Boseman as the aspirational and determined trumpeter Levee.
Finally, just before Christmas, George Clooney's post-apocalyptic thriller The Midnight Sky will hit Netflix on December 23. It tells the tale of a scientist named Augustine Lofthouse (Clooney) and a group of astronauts in the Arctic who face a global disaster upon their return home. The Midnight Sky also features stars like Felicity Jones (as Sully), Kyle Chandler (as Mitchell), David Oyelowo (as Commander Tom Adewole), and Demián Bichir (as Sanchez). 
Other Netflix original movies arriving in December 2020 include Just Another Christmas, Leyla Everlasting, Bombay Rose, Fierce, and Canvas.
December 1
Angela's Christmas Wish
December 2
Fierce
December 3
Just Another Christmas (Tudo Bem No Natal Que Vem)
Break
December 4
Leyla Everlasting
Christmas Crossfire (Wir Können Nicht Anders)

Mank
Bombay Rose
December 8

Cops and Robbers
December 9
Rose Island (L'Incredibile storia dell'Isola Delle Rose)
December 11
The Prom
Canvas
December 14
A California Christmas
December 18
Ma Rainey's Black Bottom
December 23
The Midnight Sky
Your Name Engraved Herein
December 26
Asphalt Burning (Berning 3)
DNA
There are a ton of new original TV shows coming to Netflix in December 2020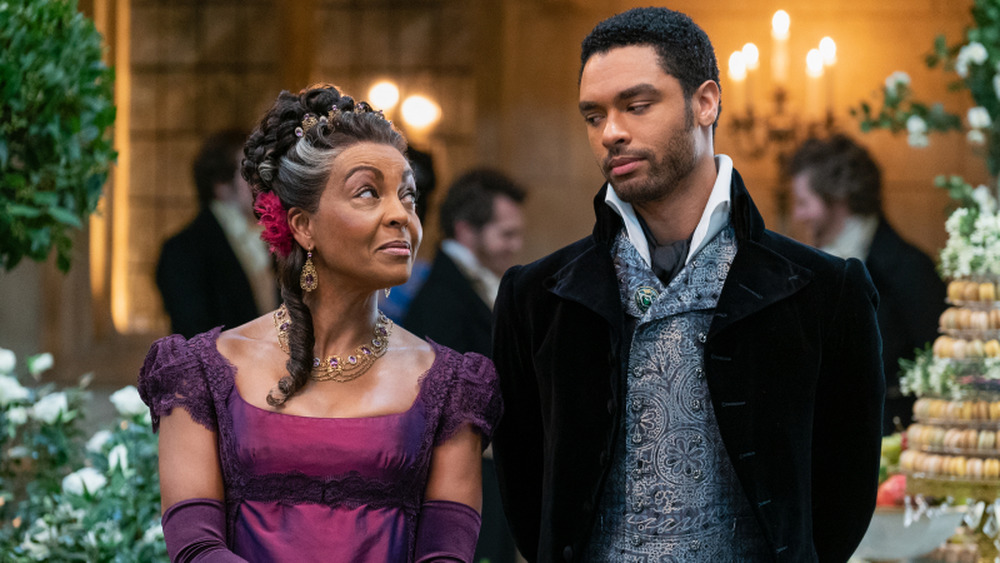 Netflix
With so many great original films rolling out in December 2020, one might think that Netflix's list of original TV offerings will be pretty short next month. However — and fortunately — that's not the case in the slightest. If you're holed up with your family this Christmas and looking for a new series to binge, Netflix has no shortage of exciting options.
Netflix will kick off the month with a continuation of its series The Movies That Made Us, but this time, it has a festive twist; Holiday Movies That Made Us will hit the service on December 1. Shortly thereafter, the anticipated fourth season of Nick Kroll's hit animated series Big Mouth will arrive on December 4, followed by the premiere of Selena: The Series, which tells the story of the Tejano singer's life before a former friend killed her in 1995, when Selena was just 23 years old. Selena stars The Walking Dead alum Christian Serratos as Selena Quintanilla.
If you're a fan of thrillers, you'll want to check out The Mess You Leave Behind, created by Elite writer Carlos Montero. The series hits Netflix on December 11. On the flip side, if you're a music fan looking for lighter fare, you won't want to miss the second series of Song Exploder, which interviews singer-songwriters like Lin-Manuel Miranda and Alicia Keys and is based on the podcast of the same name. Song Exploder arrives on December 15.
On Christmas Day, Netflix subscribers will get the best gift of all: Bridgerton, the first product of showrunner Shonda Rhimes' huge deal with the streaming service. Narrated by Dame Julie Andrews as the gossipmonger Lady Whistledown, Bridgerton follows the ins and outs of high society in London, and is sure to draw in fans of Rhimes' previous fare like Scandal and Grey's Anatomy. 
Finally, on December 31, just before 2020 comes to an end, you can stream the fourth and final season of the Kiernan Shipka-starring series Chilling Adventures of Sabrina. 
December 1
The Holiday Movies That Made Us
December 4
Big Mouth: Season 4
The Great British Baking Show: Holidays: Season 3
Selena: The Series
December 5
Detention
December 8
Lovestruck in the City
Mr. Iglesias: Part 3
December 10
Alice in Borderland
December 11
The Mess You Leave Behind (El desorden que dejas)
December 14
Tiny Pretty Things
December 15
Song Exploder: Volume 2
December 16
How to Ruin Christmas: The Wedding
December 18
Home for Christmas: Season 2
Sweet Home
December 25
Bridgerton
December 30
Best Leftovers Ever!
Equinox
December 31
Chilling Adventures of Sabrina: Part 4
Lots of classic favorites are joining the Netflix roster this December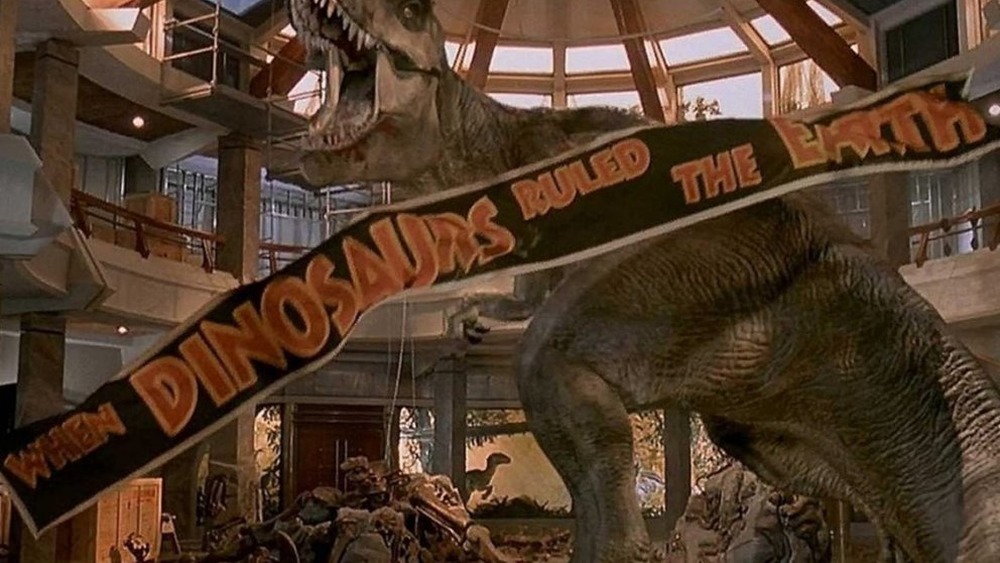 Universal Pictures
Aside from new original films, Netflix is adding a ton of beloved classics in December 2020 — from Steven Spielberg strongholds to Tom Hanks dramas and everything in between.
If you're a fan of quirky romantic comedies, you'll definitely want to check out 50 First Dates, which stars frequent collaborators Drew Barrymore and Adam Sandler as a couple facing a unique relationship hurdle. 50 First Dates will be available to stream beginning on December 1. If you want to relive your childhood with some of Spielberg's best films, E.T. the Extra-Terrestrial, Jurassic Park, and Jurassic Park III) will be available on Netflix as well — all hitting the streamer on the first of the month.
Dan Brown enthusiasts will be happy to hear that both of the author's Tom Hanks-led adaptations, The Da Vinci Code and Angels and Demons, will hit Netflix in December 2020. Meanwhile, if you loved Jon Favreau and Roy Choi's Chef Show, one of Netflix's most soothing original series, you'll want to check out Favreau's film Chef, which built the friendship between Choi and the director. All of the above hit Netflix on December 1.
After that, the acclaimed films Nocturnal Animals and Lee Daniels' The Butler arrive on Netflix in the middle of the month, on December 16. And just as December draws to a close, you can revisit the animated flick Rango, which arrives on December 28.
December 1
3 Days to Kill
50 First Dates
A Thin Line Between Love & Hate
Angels & Demons
Chef
E.T. the Extra-Terrestrial
Effie Gray
Jurassic Park
Jurassic Park III
Kung Fu Panda 2
Little Nicky
Monster House
Peppermint
Quigley Down Under
Runaway Bride
The Da Vinci Code

The Happytime Murders
The Lost World: Jurassic Park
Tyler Perry's Madea's Big Happy Family
Why Did I Get Married?
December 7
Ava
Manhunt: Deadly Games
December 8
Bobbleheads: The Movie
Triple 9
December 15
Grizzlies
The Professor and the Madman
December 16
Lee Daniels' The Butler
Nocturnal Animals
December 17
Braven
December 18
Guest House
December 21
The Con Is On
December 22
After We Collided
Shaun the Sheep: The Farmer's Llamas
December 28
Rango
Other TV shows you should stream on Netflix in December 2020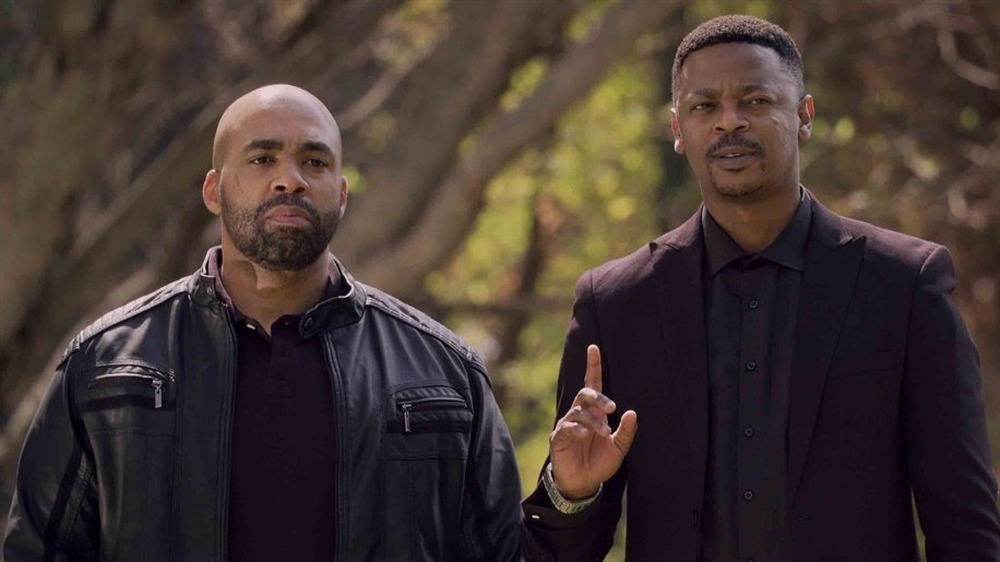 Netflix
Of course, Netflix isn't just providing its own content to subscribers in December 2020. Next month, you can tuck into everything from a massive reality TV show marathon to family-friendly fare to a much-beloved sci-fi series that's been around forever. 
On December 1, seasons 1 and 2 of the dating show Are You the One? and seasons 1 and 2 of tattoo competition Ink Masters will join Netflix. Two weeks later, on December 15, the first two seasons of Black Ink Crew New York, about a tattoo shop in Harlem, and seasons 1 and 2 of Teen Mom 2 join the fray. A couple of seasons of MTV's The Challenge — seasons 10 and 13, specifically — will arrive that same day.
If you're looking for a gritty new drama to binge and want to expand your horizons beyond the United States, you'll definitely want to check out season one of Kings of Joburg, a South African drama about the crime world of Johannesburg that arrives on Netflix on December 4. And if a tried-and-true series is what you're after this December, load up set aside some (or a lot) of time to watch ten seasons of Stargate SG-1, which hits the platform on the first of the month.
Those with youngsters in the house can stream season 2 of Transformers Rescue Bots Academy, season 2 of Pup Academy, and season 2 of Timmy Time on Netflix next month. And those still reeling from the death of Jeopardy! host Alex Trebek, who passed away on November 8, 2020 after battling cancer, can revisit some of Trebek's best moments on December 18 — when Jeopardy! Champion Run V, Jeopardy! Champion Run VI, Jeopardy! Teacher's Tournament, Jeopardy! College Championship, and Jeopardy! Tournament of Champions all arrive on Netflix.
December 1
Are You the One?: Seasons 1-2
Gormiti: Season 1
Ink Master: Seasons 1-2
Super Wings: Season 3
Stargate SG-1: Seasons 1-10
Transformers Rescue Bots Academy: Season 2
December 4
Kings of Joburg: Season 1
December 15
Black Ink Crew New York: Seasons 1-2
Pup Academy: Season 2
Teen Mom 2: Seasons 1-2
The Challenge: Seasons 10 & 13
December 18
Jeopardy! Champion Run V
Jeopardy! Champion Run VI
Jeopardy! Teacher's Tournament
Jeopardy! College Championship
Jeopardy! Tournament of Champions
December 22
Timmy Time: Season 2
December 27
Sakho & Mangane: Season 1
December 29
Dare Me: Season 1
Netflix has plenty of documentaries stand-up specials coming in December 2020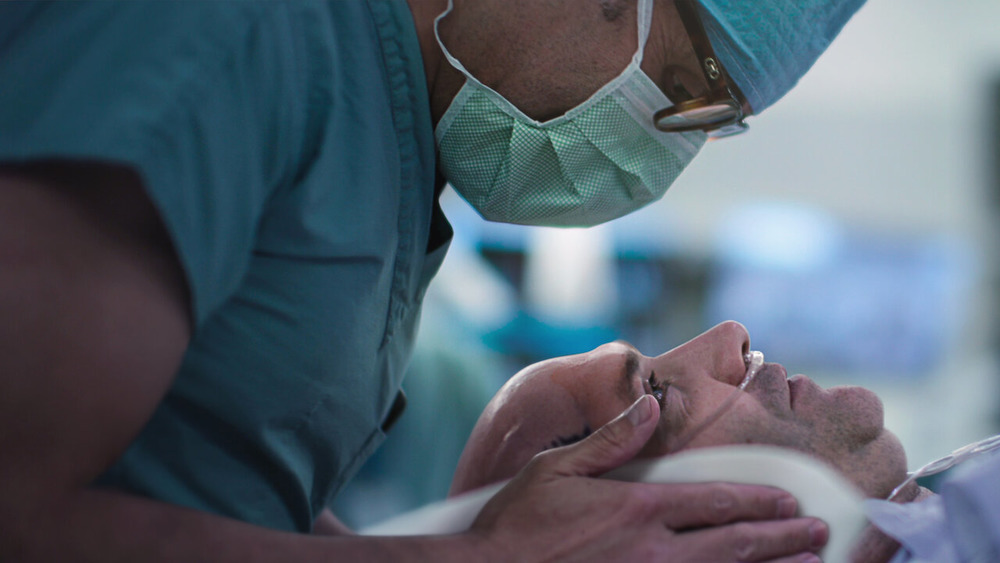 Netflix
If you're a fan of hard-hitting documentaries and/or gut-busting stand-up specials, you're in for a treat on Netflix in December 2020, as the streamer is bringing in some exciting new options from both categories. 
Those who can't get enough of medical fare like E.R. and House will definitely love The Surgeon's Cut, which follows real-life surgical pioneers as they discover new medical breakthroughs. The docuseries hits the service on December 9. In search of something more uplifting? Try out Giving Voice, arriving to Netflix on December 11. It tells the true story of the annual August Wilson monologue competition, which allows lucky young winners to perform original works on Broadway. Wanting to watch a literally out-of-this-world doc? Stream Alien Worlds, which "blends science fact and fiction to imagine alien life on other planets," on December 2.
True crime buffs, however, will want to free up their schedules on December 16, as that's when The Ripper drops on Netflix. The documentary follows real-life witnesses and investigators as they recall how the Yorkshire Ripper — described as "a modern-day Jack the Ripper" — tormented northern England in the late '70s.
Meanwhile, Netflix will also give a voice to some fresh new faces in stand-up comedy. On December 1, Natalie Palamides will make her Netflix debut with Nate – A One Man Show, where she uses an alter-ego for her stand-up. The very next day, on December 2, Ari Eldjárn and Hazel Brugger also step into the world of Netflix original specials with the premieres of their respective specials Pardon My Icelandic and Tropical. 
And finally, if you're looking to celebrate New Year's Eve with some laughs, load up Netflix's Best Stand-Up of 2020 — a compilation of "the funniest jokes from comedians in the US, Canada, Australia and New Zealand that have launched specials in 2020."
December 1
Natalie Palamides: Nate – A One Man Show
December 2
Alien Worlds 
Ari Eldjárn: Pardon My Icelandic
Hazel Brugger: Tropical
December 8
Emicida: AmarElo – É Tudo Para Ontem
December 9
The Surgeon's Cut
December 11
Giving Voice
December 16
Anitta: Made in Honorio
The Ripper
December 31
Best Stand-Up of 2020