Huge News For Wonder Woman 1984 On HBO Max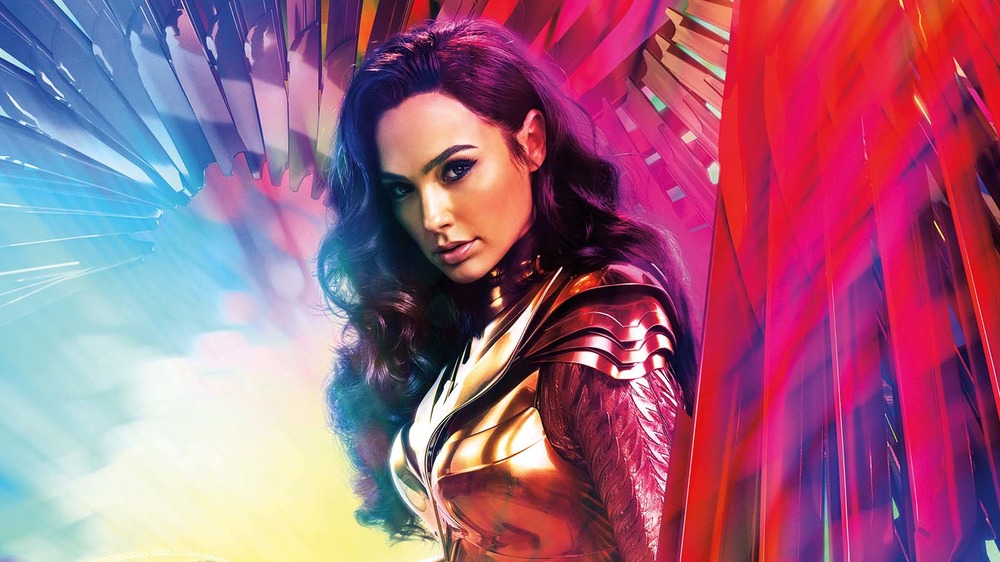 Warner Bros./DC Entertainment
2020 has been a rough year for film studios, with the raging COVID-19 pandemic causing major delays in distribution and production, limited box office returns, and countless issues behind the scenes. Even though restrictions and safety guidelines became more relaxed in recent months, with temperatures dropping and winter rapidly approaching, cases are steadily on the rise, extinguishing any hopes that things will go back to normal soon. As a result, release dates and methodology are once again in flux, most notably for Warner Bros.' DC Comics blockbuster Wonder Woman 1984.
The Patty Jenkins-directed film has already had quite the journey to the screen, ever since it was initially slated for release on November 1, 2019. That later shifted to June 5, 2020, which would've served it well at the box office — as evidenced by the massive $821.8 million the first Wonder Woman feature made in June 2017 — had the public health crisis not exploded by March. In response, a slight bump put it at August 14, 2020, but the situation hadn't improved enough to warrant a theatrical release, so another shift sent it to October 2, 2020.
That day came and went, as Warner Bros. set Wonder Woman 1984 at a firm December 25, 2020 release, where it remains. However, given many theaters are unprepared to reopen at full capacity, many have questioned if a theatrical run is still a possibility. Bearing that in mind, the studio announced on November 18 that they've come up with a unique approach to get the film to fans everywhere with no further delay.
Wonder Woman 1984 will receive a hybrid release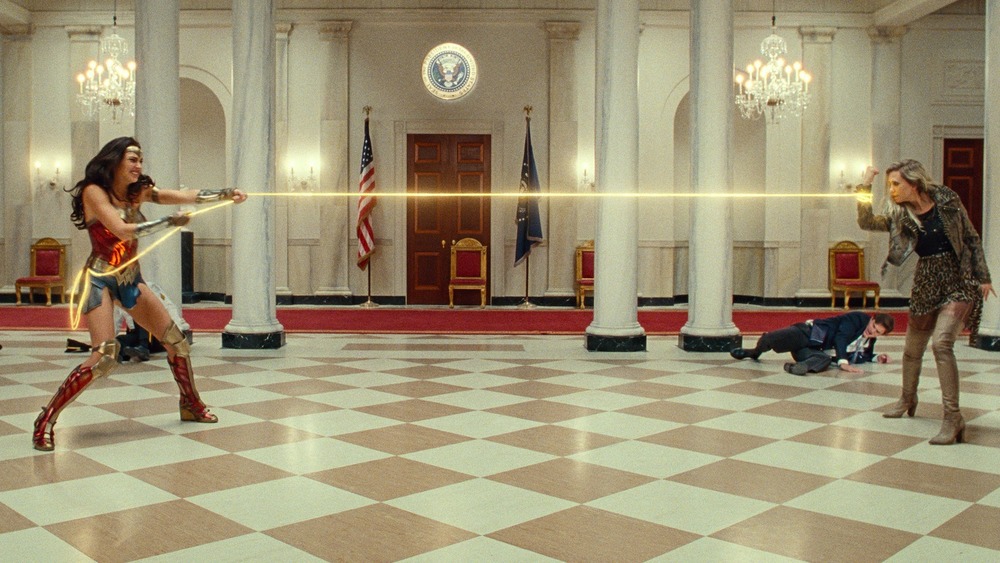 Warner Bros./DC Entertainment
As announced via The Hollywood Reporter, the plan is now for the long-anticipated Wonder Woman sequel to hit the HBO Max streaming service and very select theaters simultaneously on December 25, 2020. There are very few areas where theatrical screenings are possible (or, at least, advisable), making it crucial to finally make the film available without excluding those whose only option is streaming. Despite the sacrifice of all that box office revenue, giving the fledgling streaming service such a high-profile exclusive blockbuster to drum up subscribers at the end of its first calendar year likely strikes Warner executives as an acceptable compromise.
In light of the announcement, Jenkins took to Twitter to express her feelings on this expected but equally surprising decision. "At some point you have to choose to share any love and joy you have to give, over everything else," the director wrote. "We love our movie as we love our fans, so we truly hope that our film brings a little bit of joy and reprieve to all of you this holiday season." She went on to encourage fans to check out Wonder Woman 1984 either at a safe and sanitary theater in their area, or to stay in and enjoy the movie from the comforts of their own home. She concluded her statement by saying, "We hope you enjoy our film as much as we enjoyed making it."
Shortly after, Diana Prince herself, Gal Gadot, also tweeted a message to fans about the overdue release of the film. "It wasn't an easy decision and we never thought we'd have to hold onto the release for such a long time but Covid rocked all of our worlds," she wrote. "We feel the movie has never been so relevant and we hope that it'll bring some joy, hope, and love to your hearts." She wrapped up her statement with a bit of positivity, telling fans, "Sending you my love. Please keep safe and wear a mask. Happy holidays to all of us! Let the light shine in."
It's important to note that, unlike other high-profile marquee streaming releases like Disney's Mulan, seeing Wonder Woman 1984 on HBO Max won't require any extra rental fee beyond a standard subscription. Between the upcoming Zack Snyder cut of Justice League and now Wonder Woman 1984, it's becoming clear that HBO Max is the place to be for all things DC.