The best Netflix originals you've missed in 2020 so far
When Netflix initially introduced their streaming service, the idea of bringing a world of classic movies and TV to your living room was enough. Now, though, they also have plenty of their own unique content. Today, you don't even have to go to the movie theater to see some the finest new releases — instead, you can check out the original offerings from Netflix every month. Innovative filmmakers and up-and-coming actors enjoy plenty of artistic freedom when they work with Netflix, and every year, there are several Netflix originals that end up drawing huge audiences and earning glowing praise from critics.
2020 is already seeing some Netflix originals get lots of positive buzz. From drama series to gripping documentaries, the streaming giant is experimenting with some fresh ideas. Of course, with their release schedule ramping up more than ever, it's inevitable that some gems will fly under the radar. Looking for something new to watch? Here are a few Netflix originals that you probably haven't seen yet.
Dracula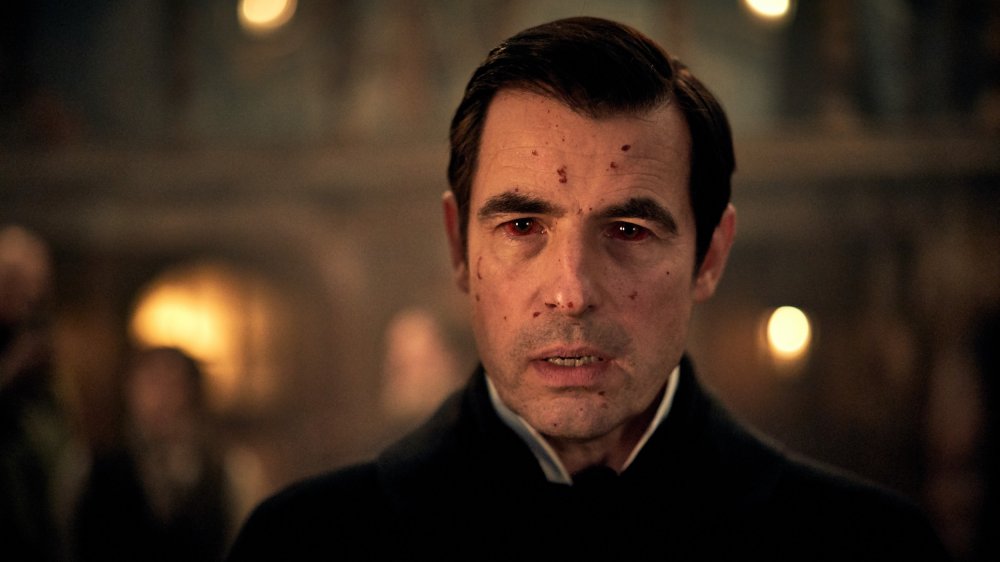 Over the years, there have been many adaptations of Bram Stoker's 1897 novel Dracula. Now, the world's most famous vampire has come back to life again in a new BBC series, available in America exclusively on Netflix. And with the creators of Sherlock working behind the scenes, you know that the writing will be engaging.
If you're familiar with the story of Dracula already, the general narrative of this series probably won't surprise you. The unwitting Jonathan Harker travels to Transylvania to meet his mysterious new real estate client and finalize the sale of his house — but little does he know that he is walking into a trap set by a vampire.
This time around, the showrunners did take some creative liberties, so you won't necessarily feel like you're just getting a straight retelling. And there's no denying that the higher production value means this adaptation is more visually striking than some of the previous versions of Dracula. If you're a big fan of the horror genre, this series is a solid choice — and with only three episodes, you could probably binge-watch it all on a lazy Saturday.
Medical Police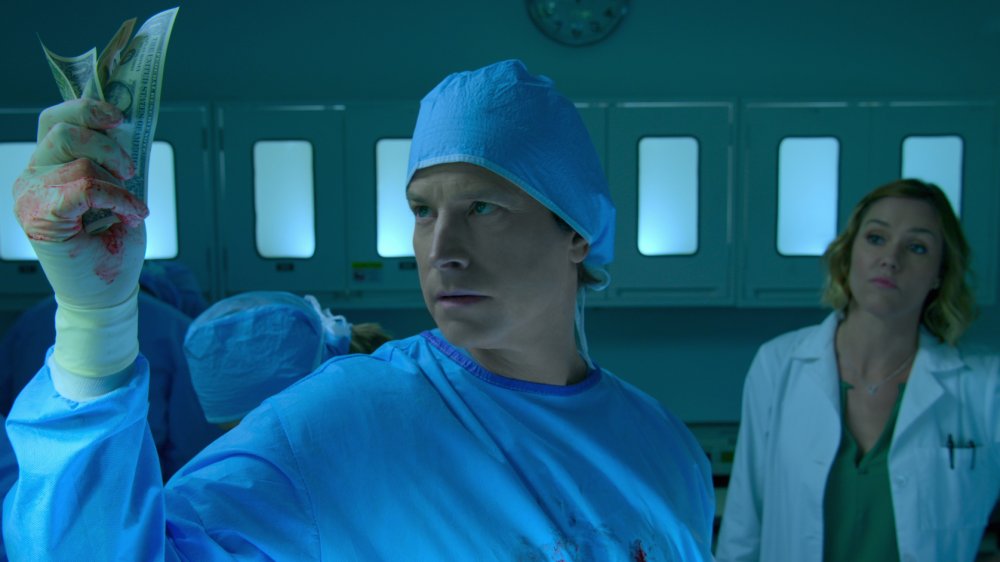 There are medical dramas, there are cop shows, and then there's Medical Police, which combines both genres into one comedy series. Medical Police is basically a spinoff of the Adult Swim series Childrens Hospital, and just like Childrens Hospital, it pokes fun at all kinds of classic tropes you've seen on other medical shows.
In Medical Police, Dr. Lola Spratt and Owen Maestro become responsible for dealing with a deadly virus that has been released in cities around the world. They race against time as dangerous players plot to expose even more people to the virus, and their adventures take them around the world. The writers never miss an opportunity to squeeze in another joke, and the series is heavy on meta-humor. If you've found yourself laughing at Childrens Hospital before, don't miss Medical Police — you'll get to spend even more time with these hilarious characters and see them dealing with entirely new and wacky scenarios.
The Stranger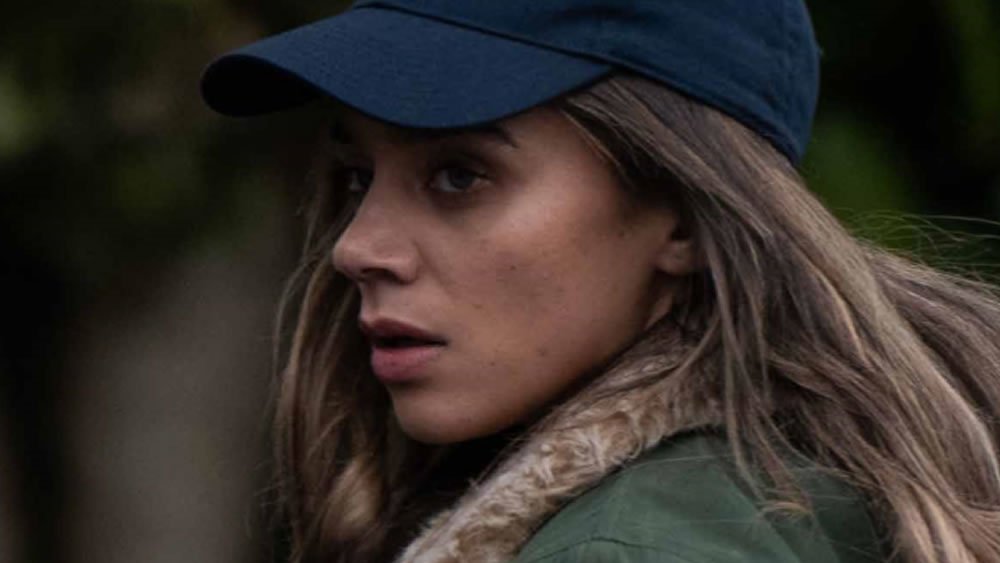 In the mood for an addictive thriller that will have you practically glued to your laptop screen? Settle in with the first episode of the Netflix series The Stranger.
Based on the Harlan Coben novel of the same name, this British mystery follows the life of Adam Price, who learns a devastating secret about his wife. One day, he is approached by a stranger who informs him that his wife, Corinne, has faked a pregnancy. When Corinne finds out that Adam knows the truth, she disappears — but it turns out that this isn't the only secret this cunning stranger is hiding up her sleeve.
The tension builds throughout this series, and you'll be on the edge of your seat as you watch the strange woman at the center of this story unravel the lives of those around her. This is the kind of series that you won't be able to walk away from until you know how it all ends.
The Coldest Game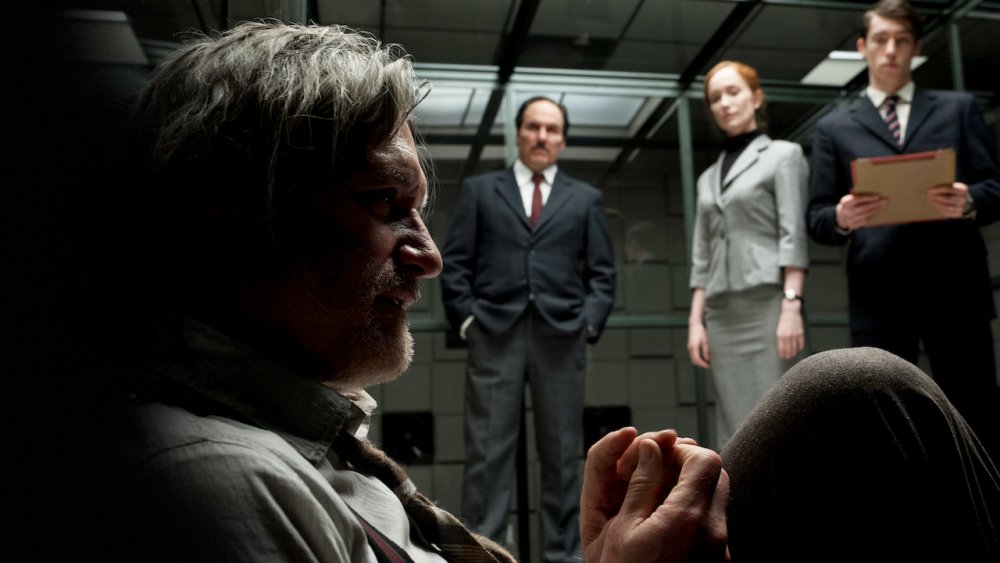 The Cold War-era drama The Coldest Game received some positive attention on the awards circuit in Poland after its initial screening at the Gydnia Film Festival, but it isn't well-known internationally — not yet, anyway. Now that the film has officially been released on Netflix, American audiences can finally see it for themselves.
In The Coldest Game, former chess player and skilled mathematician Joshua Mansky is wasting his days away playing card games at the bar and drinking heavily. One day, everything changes when he's roped into the conflict between the United States and the Soviet Union. After being kidnapped by American spies, he is forced to fill in for a deceased American competitor at a chess tournament. Now, he has to go up against the reigning Soviet champion, Alexander Garylov. This is more than just a chess tournament — he's stuck in the midst of a proxy war between the world's most powerful nations, and for Mansky, the stakes couldn't be higher.
Puerta 7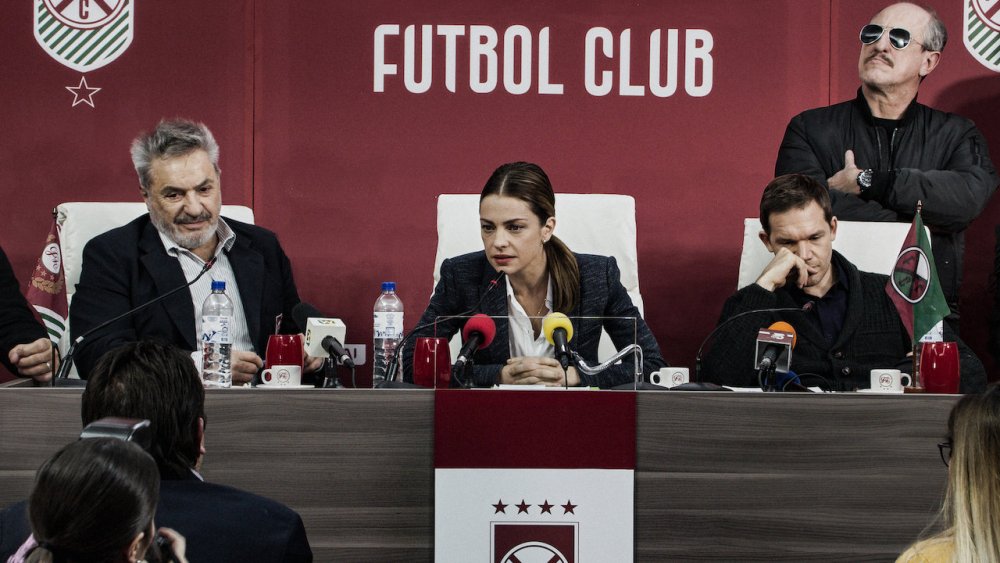 Even if you're not a huge soccer fan, there is plenty of action in the series Puerta 7 to satisfy all kinds of viewers. Everyone knows that passionate sports fans can get a little rowdy, but in Puerta 7, we see a dark side of soccer (or football, depending on where you're from). A network of fans has become an organized crime ring, and things quickly spiral out of control at a game when the leader of the gang is murdered in the stands.
We're introduced to Guillermo, who owns the Ferroviarios team — and now that violence is breaking out, he's losing money. But rather than sell the team, he turns to someone for help. He brings in Diana, a lawyer who works for an NGO. Although her family has a stake in the team, she wants no part of the corruption that is rampant in the sport. But now, it's her turn to serve as the head of the team's security and crack down on the criminal elements. If she fails at this monumental task, her family's legacy is on the line.
Queen Sono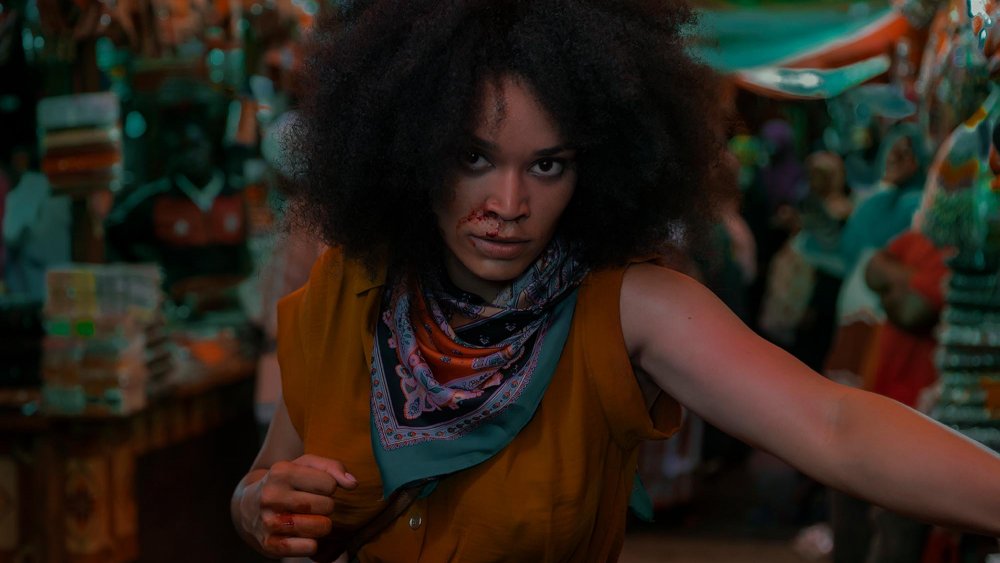 This South African crime drama is actually the very first Netflix original series produced in Africa. Queen Sono is definitely bringing something new to the platform. This series tells the story of a secret agent, Queen Sono, working in South Africa and trying to solve the mystery of her mother's murder. She's involved with a clandestine organization called the Special Operations Group, but to everyone else in her life, she's merely an "art trader."
Queen may use unorthodox methods to gain intel, occasionally getting criticism from the other agents she works with, but no one can deny that she is very skilled at what she does. And when she decides to put her talents to the test to see if she can crack the case surrounding her mother's death, no one is getting in her way. If you want to dive in and follow Queen's adventures, you'll be in for a wild ride.
Sordo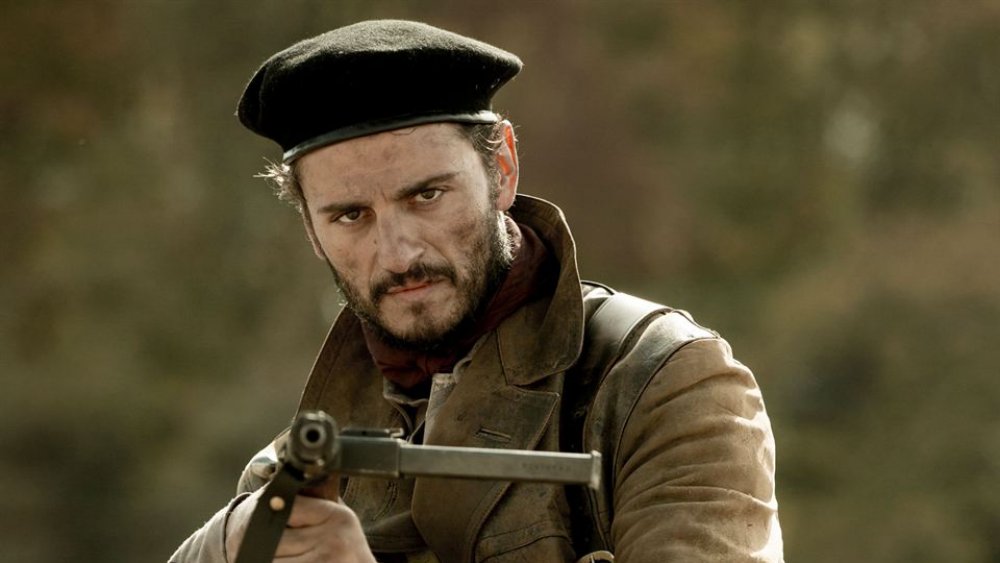 Sordo, or The Silent War, is a Spanish war film set in 1944 that tells the story of a soldier who becomes deaf in battle, and he must make it out alive without being able to hear the enemies around him. Anselmo is a guerilla fighter, and he helps lead a small group of other soldiers along with his partner Vicente.
The group makes a grave mistake when they rig a bridge with dynamite — the explosion backfires, and they end up bearing the brunt of it. Anselmo loses his hearing in the blast, and when Vicente is captured, he runs away and disguises himself. Now, he has to evade the enemy all on his own, and he won't even be able to hear them sneaking up behind him. If you can stomach some of Sordo's more violent scenes, you're in for a solid war movie based on a unique concept.
Bloodride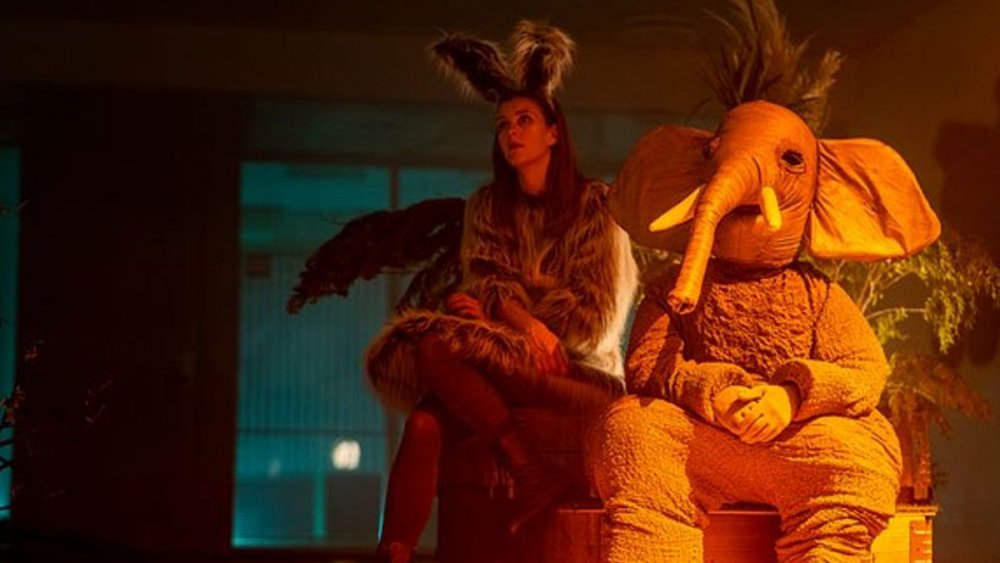 This Norwegian horror anthology will take you on a wild ride — literally. Bloodride balances scary scenes with morbid humor, and while the anthology format can be difficult to master, this series manages to pull it off. Each episode begins with an intro scene on a bus, featuring the characters that will appear in the series, even though their stories are not interconnected. But the terrifying bus driver indicates that they're headed to an eerie destination, if only metaphorically.
The various stories featured in Bloodride take viewers from a village that just happens to be the home of an ancient sacrificial Viking stone (which the residents use for their own nefarious aims), to a creative writing class where one student finds out that she is the character in another classmate's story when horrible things start happening to her. With six unique episodes to delve into, you're bound to find a few that genuinely make your skin crawl.
The Decline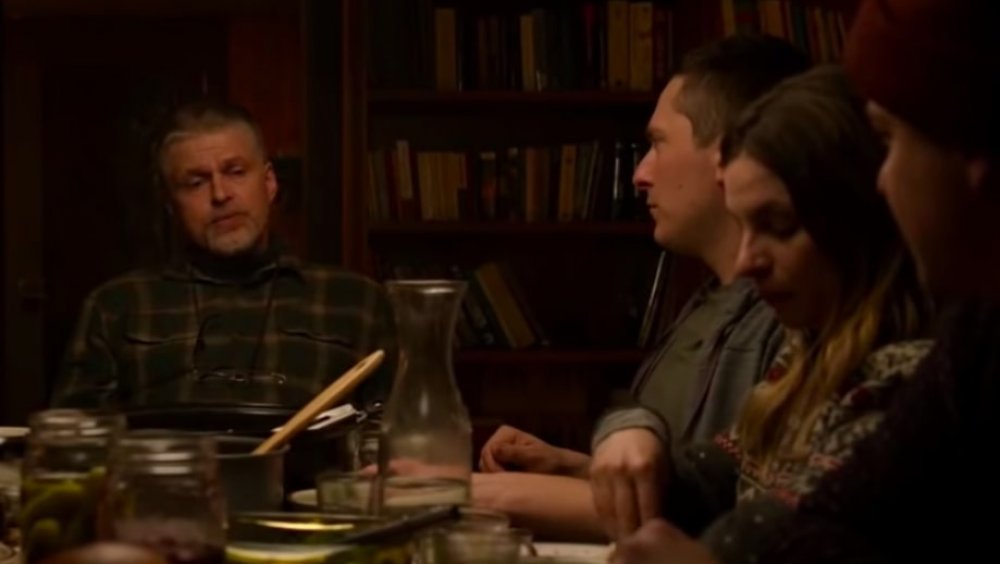 In this thriller out of Quebec, a group of Canadian survivalists head out to a training camp where they will learn how to survive the apocalypse. The group may be divided in their political beliefs and backgrounds, but they can all agree on one thing: our modern society is doomed to collapse, and when it happens, they're going to be ready. Alain, a prepper who runs the camp, kicks things off by teaching the participants some useful skills that one might need if civilization were to break down, like growing their own food and using firearms.
But suddenly, the group begins experiencing their own internal breakdown when a training session involving explosives results in a tragic fatality. And while it was clearly an accident, the group doesn't know what to do next — Alain is far too paranoid to allow law enforcement on his massive, secluded property, but some of the participants want to report what happened. Their tensions turn violent as both sides turn against each other, and you'll start worrying that these survivalists might not make it out alive after all.