The best Netflix originals you've missed in 2020 so far
When Netflix initially introduced their streaming service, the idea of bringing a world of classic movies and TV to your living room was enough. Now, though, they also have plenty of their own unique content. Today, you don't even have to go to the movie theater to see some the finest new releases — instead, you can check out the original offerings from Netflix every month. Innovative filmmakers and up-and-coming actors enjoy plenty of artistic freedom when they work with Netflix, and every year, there are several Netflix originals that end up drawing huge audiences and earning glowing praise from critics.
2020 is already seeing some Netflix originals get lots of positive buzz. From drama series to gripping documentaries, the streaming giant is experimenting with some fresh ideas. Of course, with their release schedule ramping up more than ever, it's inevitable that some gems will fly under the radar. Looking for something new to watch? Here are a few Netflix originals that you probably haven't seen yet.
Dracula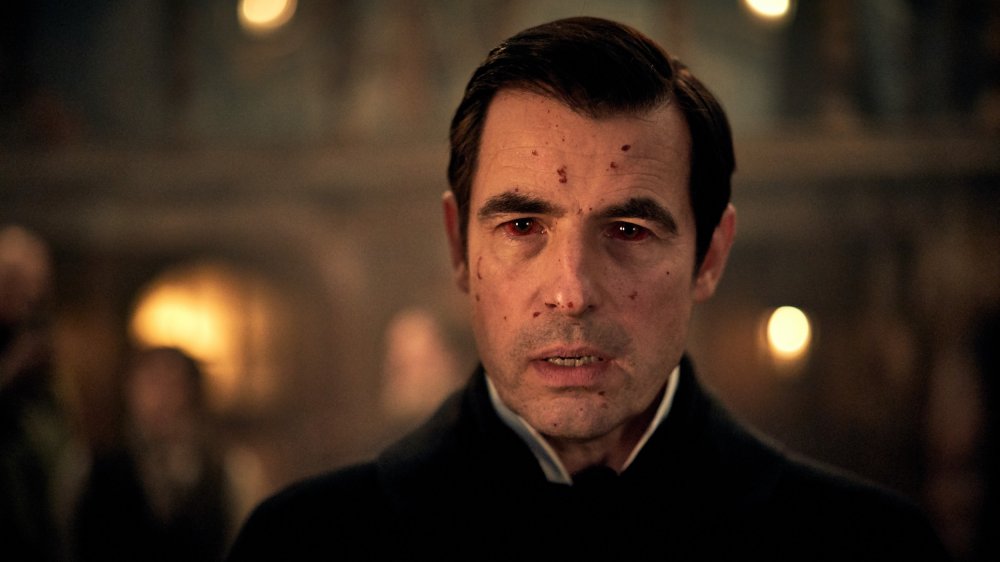 Over the years, there have been many adaptations of Bram Stoker's 1897 novel Dracula. Now, the world's most famous vampire has come back to life again in a new BBC series, available in America exclusively on Netflix. And with the creators of Sherlock working behind the scenes, you know that the writing will be engaging.
If you're familiar with the story of Dracula already, the general narrative of this series probably won't surprise you. The unwitting Jonathan Harker travels to Transylvania to meet his mysterious new real estate client and finalize the sale of his house — but little does he know that he is walking into a trap set by a vampire.
This time around, the showrunners did take some creative liberties, so you won't necessarily feel like you're just getting a straight retelling. And there's no denying that the higher production value means this adaptation is more visually striking than some of the previous versions of Dracula. If you're a big fan of the horror genre, this series is a solid choice — and with only three episodes, you could probably binge-watch it all on a lazy Saturday.
Medical Police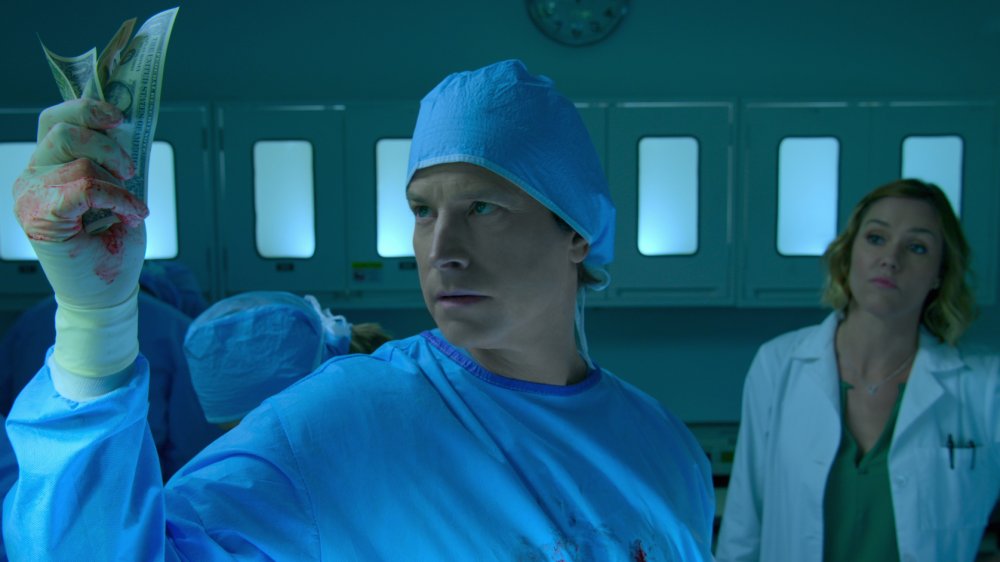 There are medical dramas, there are cop shows, and then there's Medical Police, which combines both genres into one comedy series. Medical Police is basically a spinoff of the Adult Swim series Childrens Hospital, and just like Childrens Hospital, it pokes fun at all kinds of classic tropes you've seen on other medical shows.
In Medical Police, Dr. Lola Spratt and Owen Maestro become responsible for dealing with a deadly virus that has been released in cities around the world. They race against time as dangerous players plot to expose even more people to the virus, and their adventures take them around the world. The writers never miss an opportunity to squeeze in another joke, and the series is heavy on meta-humor. If you've found yourself laughing at Childrens Hospital before, don't miss Medical Police — you'll get to spend even more time with these hilarious characters and see them dealing with entirely new and wacky scenarios.
The Stranger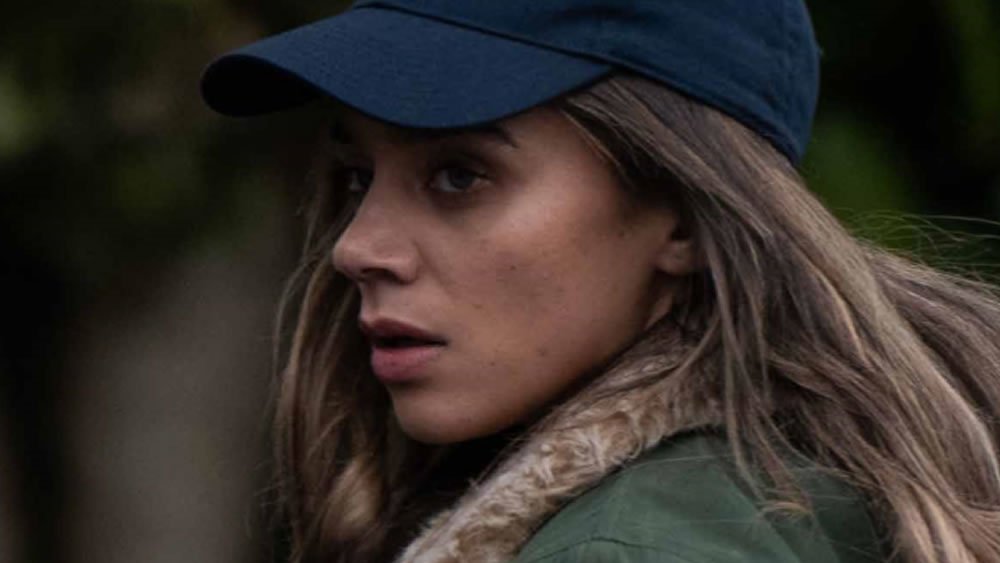 In the mood for an addictive thriller that will have you practically glued to your laptop screen? Settle in with the first episode of the Netflix series The Stranger.
Based on the Harlan Coben novel of the same name, this British mystery follows the life of Adam Price, who learns a devastating secret about his wife. One day, he is approached by a stranger who informs him that his wife, Corinne, has faked a pregnancy. When Corinne finds out that Adam knows the truth, she disappears — but it turns out that this isn't the only secret this cunning stranger is hiding up her sleeve.
The tension builds throughout this series, and you'll be on the edge of your seat as you watch the strange woman at the center of this story unravel the lives of those around her. This is the kind of series that you won't be able to walk away from until you know how it all ends.
The Coldest Game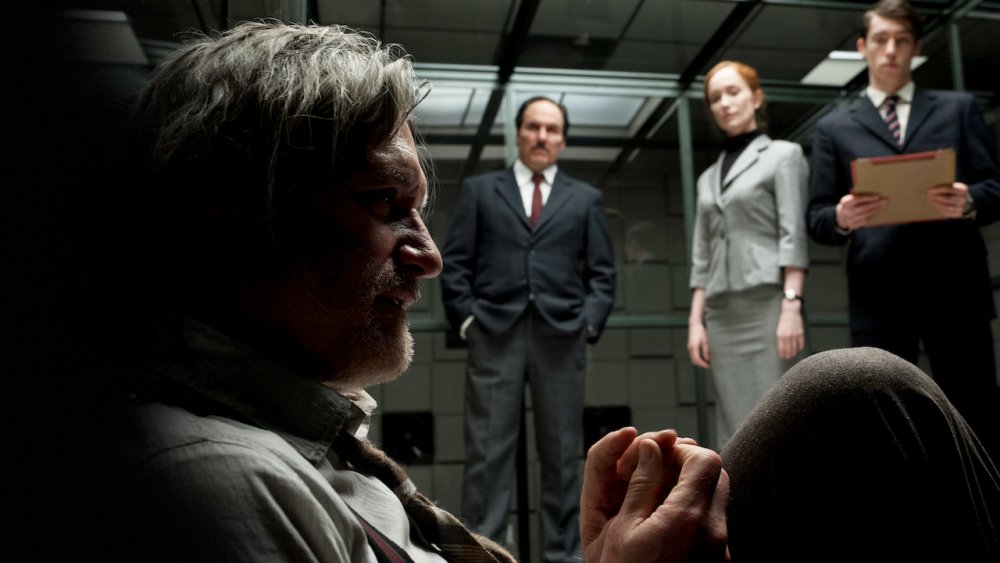 The Cold War-era drama The Coldest Game received some positive attention on the awards circuit in Poland after its initial screening at the Gydnia Film Festival, but it isn't well-known internationally — not yet, anyway. Now that the film has officially been released on Netflix, American audiences can finally see it for themselves.
In The Coldest Game, former chess player and skilled mathematician Joshua Mansky is wasting his days away playing card games at the bar and drinking heavily. One day, everything changes when he's roped into the conflict between the United States and the Soviet Union. After being kidnapped by American spies, he is forced to fill in for a deceased American competitor at a chess tournament. Now, he has to go up against the reigning Soviet champion, Alexander Garylov. This is more than just a chess tournament — he's stuck in the midst of a proxy war between the world's most powerful nations, and for Mansky, the stakes couldn't be higher.
Puerta 7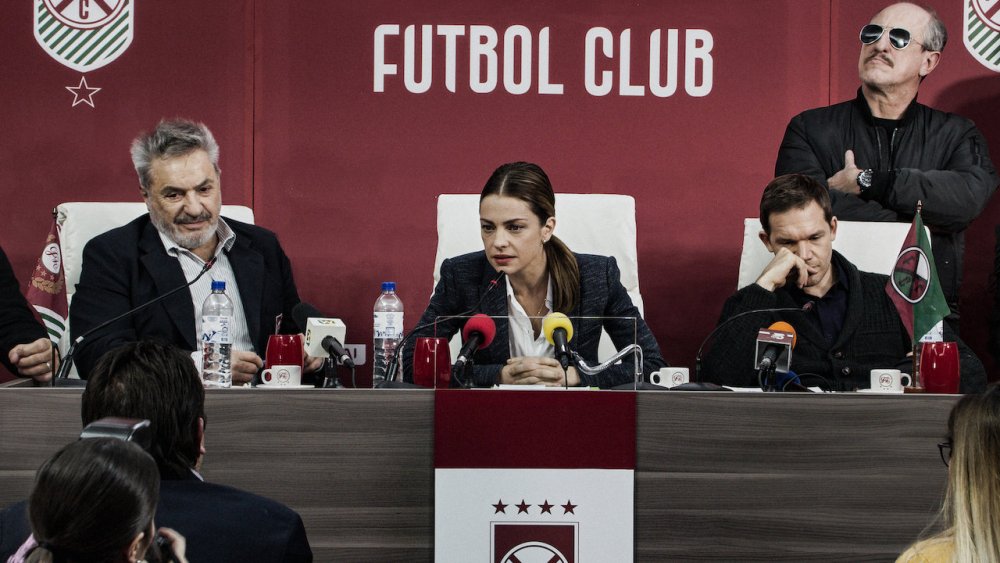 Even if you're not a huge soccer fan, there is plenty of action in the series Puerta 7 to satisfy all kinds of viewers. Everyone knows that passionate sports fans can get a little rowdy, but in Puerta 7, we see a dark side of soccer (or football, depending on where you're from). A network of fans has become an organized crime ring, and things quickly spiral out of control at a game when the leader of the gang is murdered in the stands.
We're introduced to Guillermo, who owns the Ferroviarios team — and now that violence is breaking out, he's losing money. But rather than sell the team, he turns to someone for help. He brings in Diana, a lawyer who works for an NGO. Although her family has a stake in the team, she wants no part of the corruption that is rampant in the sport. But now, it's her turn to serve as the head of the team's security and crack down on the criminal elements. If she fails at this monumental task, her family's legacy is on the line.
Queen Sono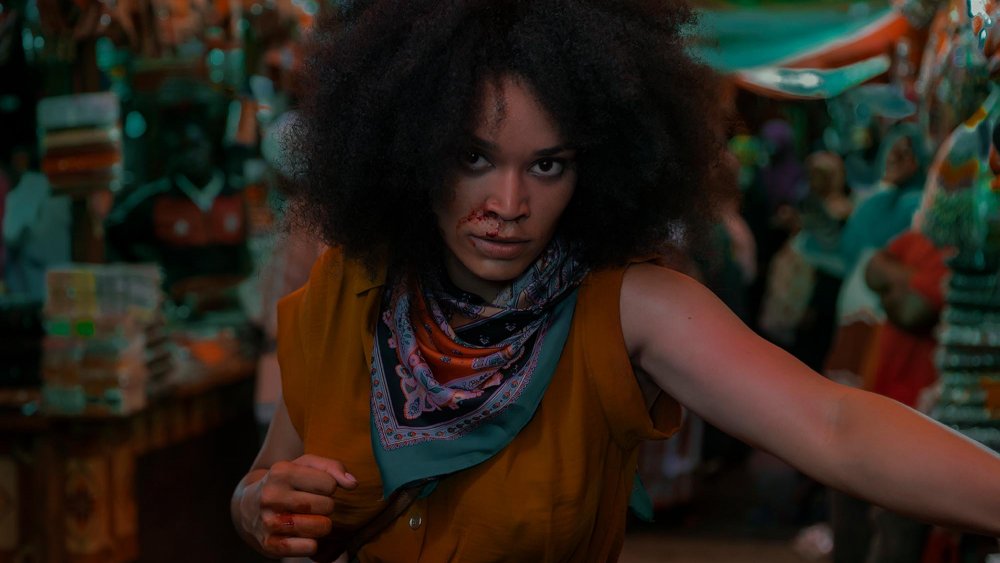 This South African crime drama is actually the very first Netflix original series produced in Africa. Queen Sono is definitely bringing something new to the platform. This series tells the story of a secret agent, Queen Sono, working in South Africa and trying to solve the mystery of her mother's murder. She's involved with a clandestine organization called the Special Operations Group, but to everyone else in her life, she's merely an "art trader."
Queen may use unorthodox methods to gain intel, occasionally getting criticism from the other agents she works with, but no one can deny that she is very skilled at what she does. And when she decides to put her talents to the test to see if she can crack the case surrounding her mother's death, no one is getting in her way. If you want to dive in and follow Queen's adventures, you'll be in for a wild ride.
Sordo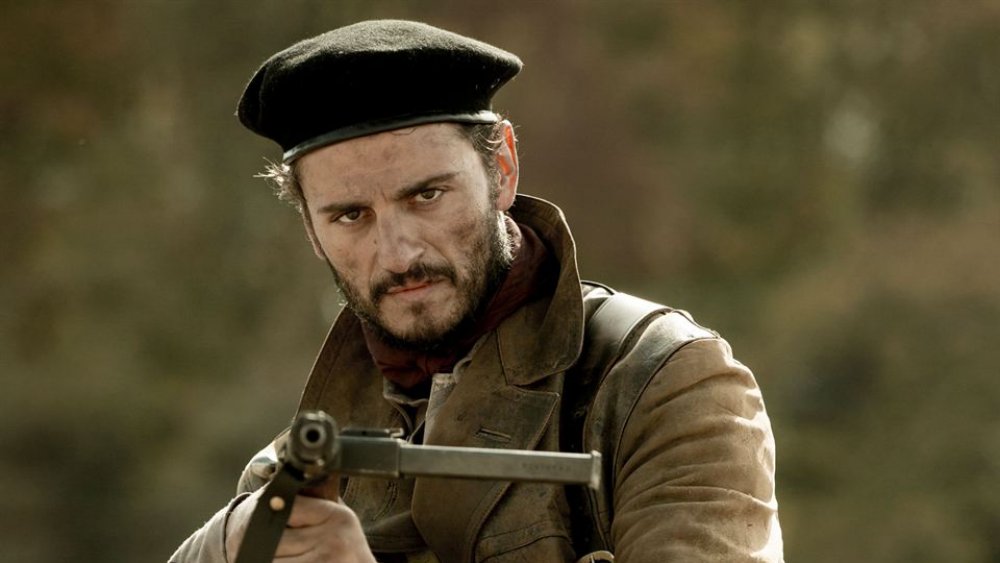 Sordo, or The Silent War, is a Spanish war film set in 1944 that tells the story of a soldier who becomes deaf in battle, and he must make it out alive without being able to hear the enemies around him. Anselmo is a guerilla fighter, and he helps lead a small group of other soldiers along with his partner Vicente.
The group makes a grave mistake when they rig a bridge with dynamite — the explosion backfires, and they end up bearing the brunt of it. Anselmo loses his hearing in the blast, and when Vicente is captured, he runs away and disguises himself. Now, he has to evade the enemy all on his own, and he won't even be able to hear them sneaking up behind him. If you can stomach some of Sordo's more violent scenes, you're in for a solid war movie based on a unique concept.
Bloodride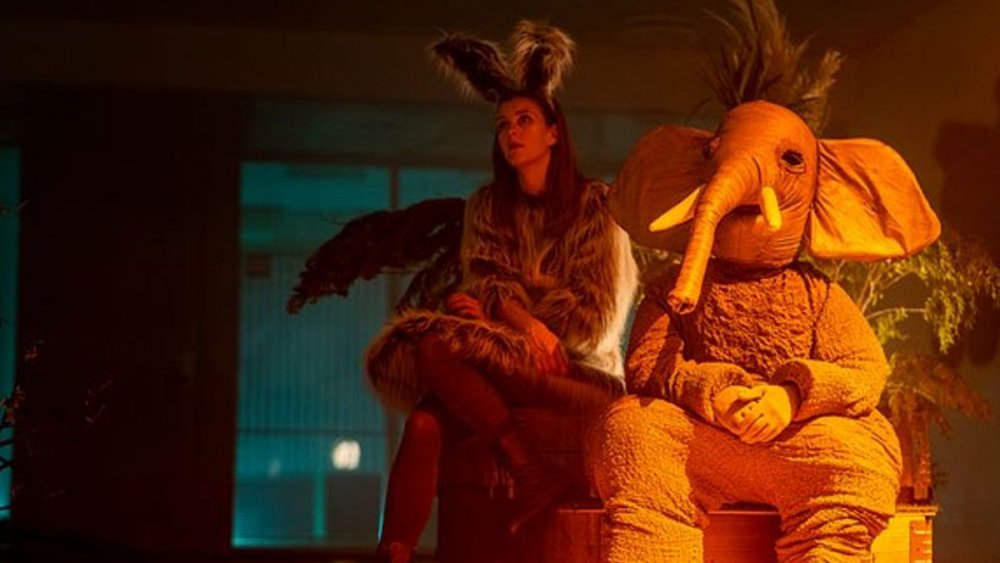 This Norwegian horror anthology will take you on a wild ride — literally. Bloodride balances scary scenes with morbid humor, and while the anthology format can be difficult to master, this series manages to pull it off. Each episode begins with an intro scene on a bus, featuring the characters that will appear in the series, even though their stories are not interconnected. But the terrifying bus driver indicates that they're headed to an eerie destination, if only metaphorically.
The various stories featured in Bloodride take viewers from a village that just happens to be the home of an ancient sacrificial Viking stone (which the residents use for their own nefarious aims), to a creative writing class where one student finds out that she is the character in another classmate's story when horrible things start happening to her. With six unique episodes to delve into, you're bound to find a few that genuinely make your skin crawl.
The Decline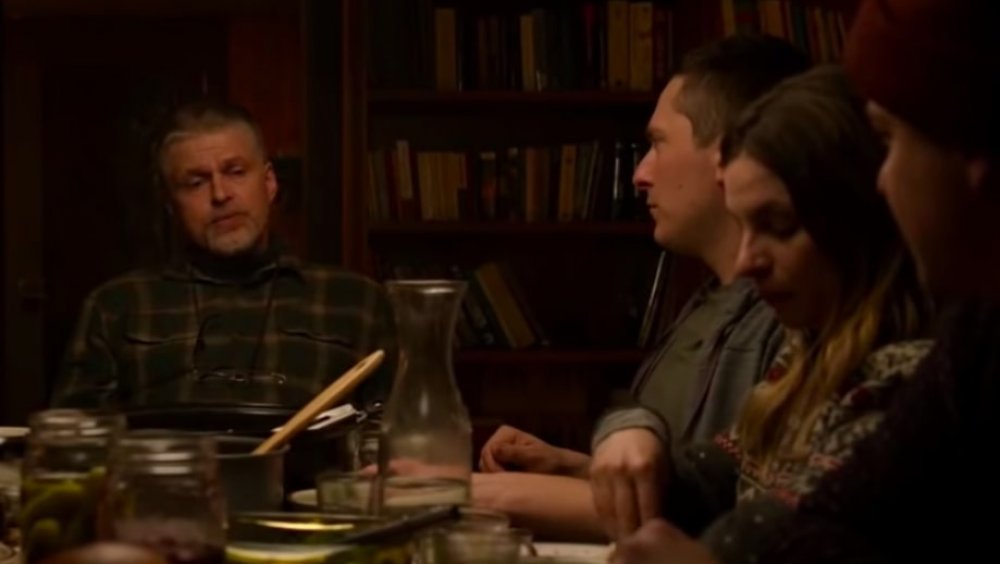 In this thriller out of Quebec, a group of Canadian survivalists head out to a training camp where they will learn how to survive the apocalypse. The group may be divided in their political beliefs and backgrounds, but they can all agree on one thing: our modern society is doomed to collapse, and when it happens, they're going to be ready. Alain, a prepper who runs the camp, kicks things off by teaching the participants some useful skills that one might need if civilization were to break down, like growing their own food and using firearms.
But suddenly, the group begins experiencing their own internal breakdown when a training session involving explosives results in a tragic fatality. And while it was clearly an accident, the group doesn't know what to do next — Alain is far too paranoid to allow law enforcement on his massive, secluded property, but some of the participants want to report what happened. Their tensions turn violent as both sides turn against each other, and you'll start worrying that these survivalists might not make it out alive after all.
The Victims' Game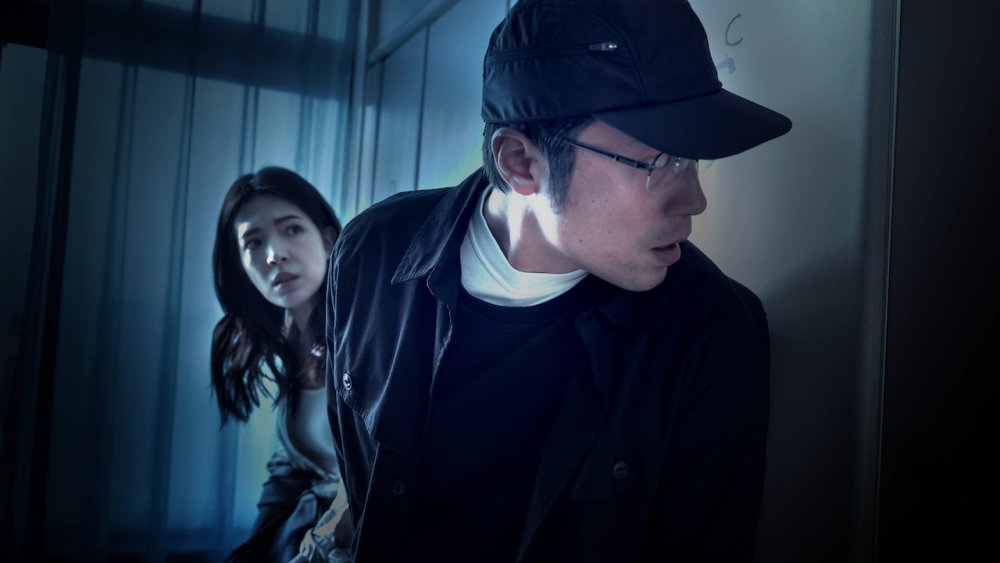 In the Taiwanese drama The Victims' Game, we're introduced to Fang Yi-Jen, a future forensic scientist with Asperger's syndrome. Yi-Jen is a great student, and he never misses a detail in his assignments, but his lack of social skills means that he endures bullying from his classmates.
Years later, Yi-Jen is a working scientist, and he's assigned to a horrifying murder case: a once-popular singer has been killed, and her body has been dissolved in acid, making it difficult to positively identify the corpse. As an adult, Yi-Jen doesn't always fit in with the rest of his team at work – but his work ethic and keen eye mean that he often notices things that others don't, and this case is no different. After Yi-Jen takes fingerprints from the singer's belongings, he's shocked to find that they match a print found on one of his daughter's old drawings.
Yi-Jen has been estranged from his daughter for years, partially because he was so focused on his work. Now, he knows he needs to find her. When he meets local investigative journalist Hsu Hai-yan, he enlists her help to track her down and find out how his daughter became entangled with this murder mystery. If you're a fan of police procedurals, you'll definitely get invested The Victims' Game.
Extracurricular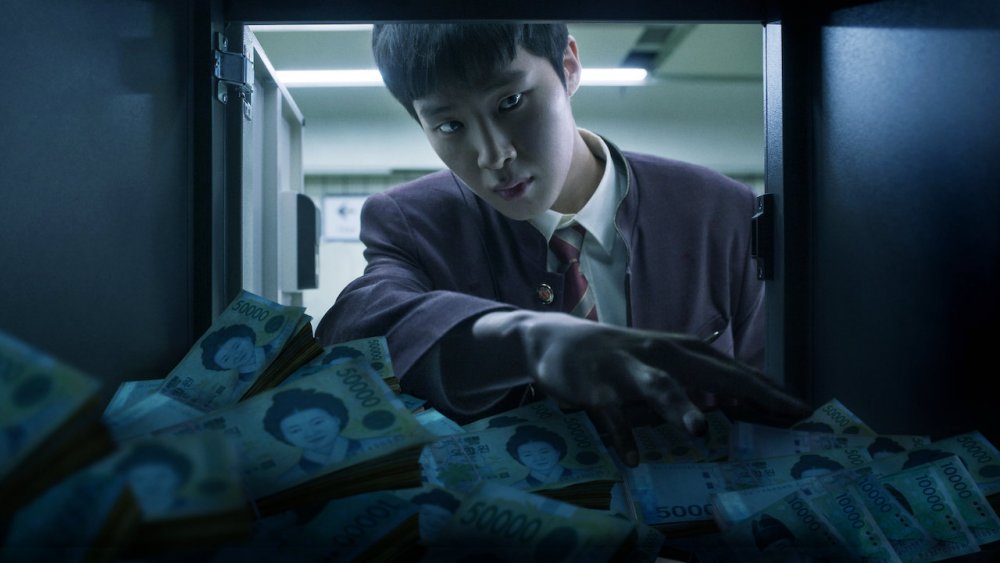 Ji-soo is the ideal high school student. He studies hard, gets perfect grades, and never causes trouble in class. But outside of school, his life isn't so perfect. His parents aren't around, and in order to support himself and save up to attend university one day, he's had to work hard — but he's not clocking in at a typical part-time job. With the help of his "business partner," Mr. Lee, he's secretly running a prostitution ring.
In the Korean drama Extracurricular, Ji-soo finds that he can't keep his double life a secret forever. He's got a crush on his classmate Gyu-ri, and when they both end up in a Social Issues Club together at school, he's excited to think that he might have a chance with her. But when she notices that he carries two cell phones, she instantly becomes suspicious. Can Gyu-ri truly be trusted? And what happens if she blows Ji-soo's cover? Ji-soo is willing to do almost anything for money — but the antics of this teenage anti-hero just might blow up in his face.
All Day and a Night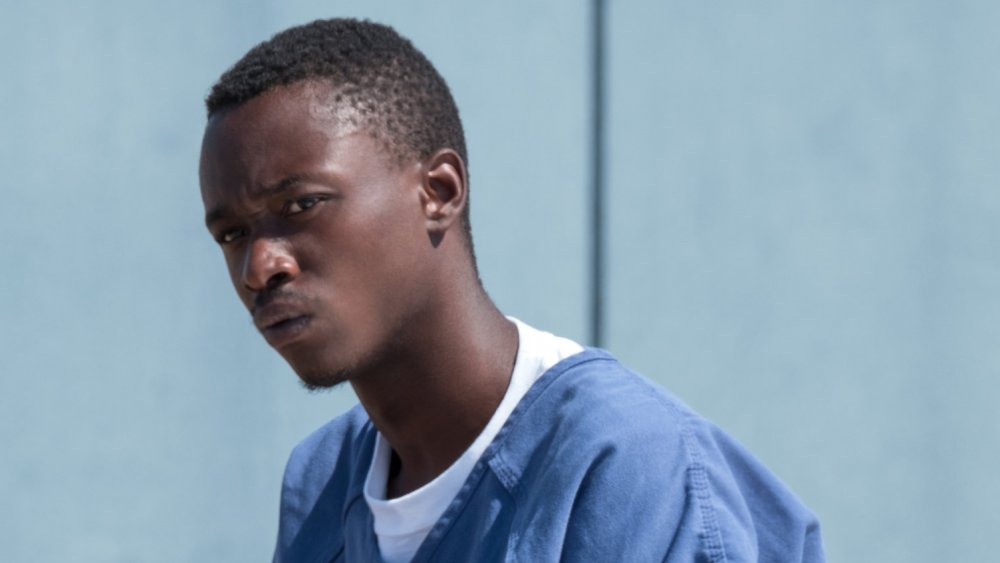 When Jahkor Lincoln was growing up, the last thing he wanted was to follow in his father JD's footsteps. JD's involvement with local gangs in Oakland always jeopardized their family's safety, and Jahkor dreamed of becoming a rapper and carving out a better life for himself one day.
But as you'll discover in All Day and a Night, Jahkor's path ends up taking a dark turn. After finding out that he's about to become a father, he tries to make some money by working with the wrong crowd — and his actions land him in prison for life. In the same prison, JD is waiting for him behind bars. When father and son come face-to-face once again, Jahkor ends up on a journey of self-reflection. He has to figure out which decisions have led him to end up like his own father so that he can break the cycle for his son. This gripping drama is anchored by powerhouse performances from Ashton Sanders, Jeffrey Wright, Reigna Taylor, and Yahya Abdul-Mateen II.
I'm No Longer Here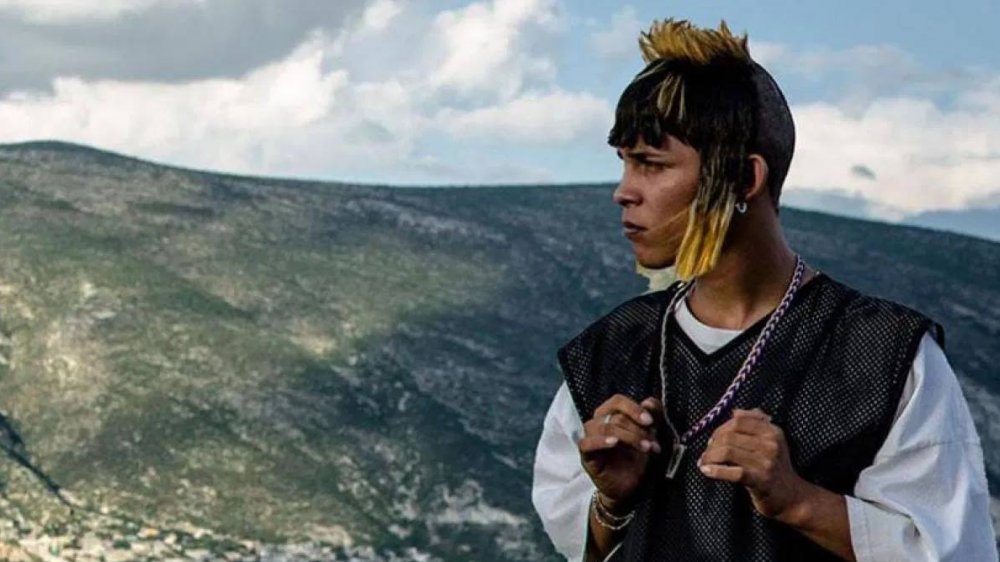 The narrative in I'm No Longer Here is presented in a nonlinear structure, but the story is so engaging that you won't have any trouble following the plot. Ulises, a teenager living in the slums of Monterrey, Mexico, is the leader of the "Los Terkos" gang, which embraces a counter-culture lifestyle known as Kolombia. They spend most of their time going to dance parties and showing off their attire.
But the party comes to an end when Ulises witnesses a drive-by murder carried out by a rival gang. A survivor threatens Ulises, telling him that if he doesn't stay away, his family will be hurt. When his mother finds out what happened, she fears for the safety of their household, and she arranges for Ulises to be illegally smuggled into the United States. Ulises ships off to Queens, and as he struggles to find his way in a city where he doesn't know a soul, it becomes clear that his quest isn't just about starting over somewhere new — it's about holding on to the identity and culture that he left behind in the midst of it all.
Into the Night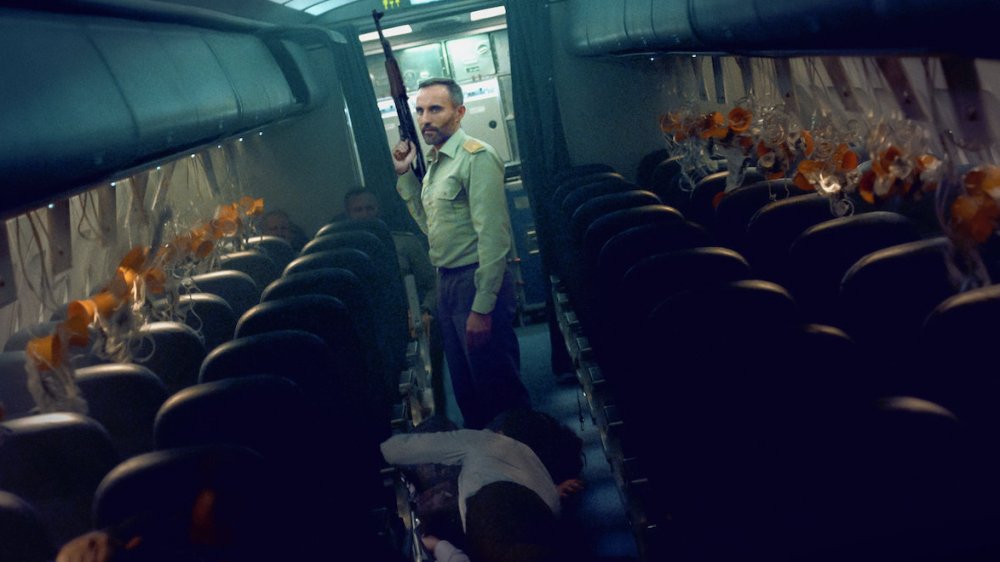 Loosely based on the Polish science fiction novel The Old Axolotl by Jacek Dukaj, Into the Night is the first Belgian original series on Netflix. Sure, you've probably seen plots about plane hijackings play out on screen before, but chances are you've never seen anything quite like Into the Night.
Passengers onboard a red-eye flight bound for Moscow from Brussels are shocked when their plane is hijacked by an Italian soldier. He demands that the pilot depart early, warning the crew that if they don't take off soon, the sunrise will kill them come morning. The passengers are understandably confused and frightened, but the pilot abides by the hijacker's threat. To the horror of all on board, they soon find out that the hijacker was telling the truth — countless people have been killed in a global crisis brought on by deadly exposure to sunlight. Now, the passengers and crew must continue chasing the darkness until they can find refuge.
Control Z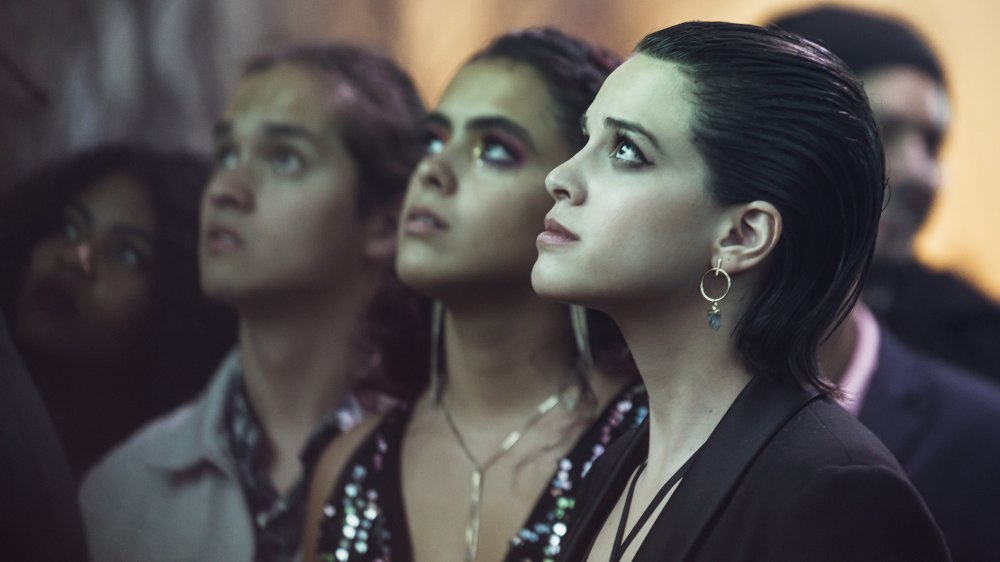 Every high school student has their secrets, but in Control Z, everything that the students at Colegio National have tried to keep hidden is about to be exposed. This eight-episode Mexican series proved successful enough that Netflix has already ordered a second season, so now is a perfect time to catch up.
During a school assembly, a hacker gains access to school's computer system and plays a video that targets popular student Isabela, who is instantly embarrassed when the past she has tried to put behind her is suddenly up on screen for the whole school to see. But when the hacker offers Isabela revenge, she takes the opportunity, and other students turn against each other when their secrets are suddenly out in the open.
Sofia Herrera, an introverted student who happens to be a keen observer, tends to notice things that others miss. And now, she's determined to use her observational skills to do a little digging and find out just who this hacker is. After all, she doesn't want her own secrets revealed to the entire school, and the only way to do that is to expose the hacker first.
Lost Bullet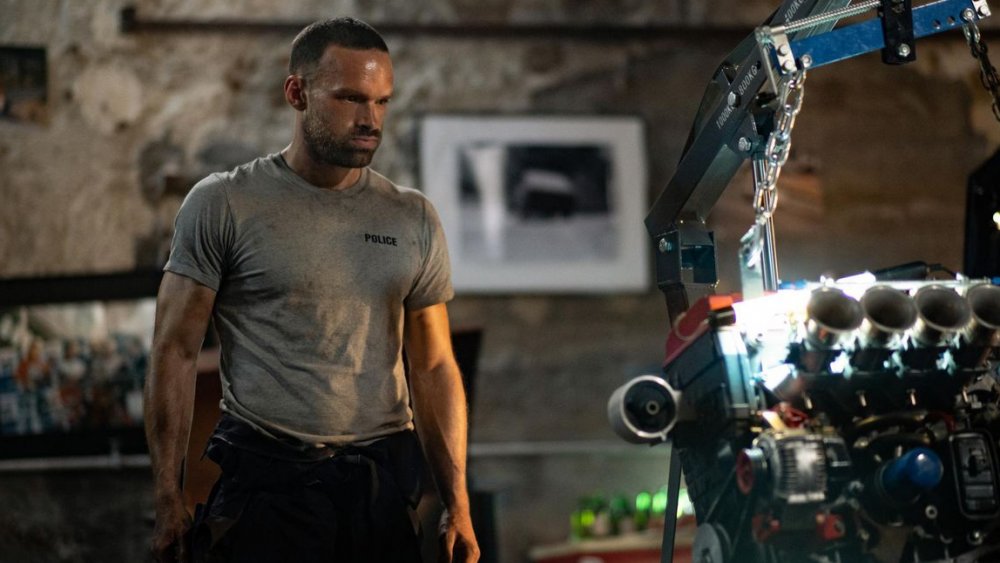 The French action thriller Lost Bullet kicks off when Lino, an exceptionally skilled car mechanic, ends up behind bars after he drives a Renault Clio right through a building. He survives the crash, but his seatbelt jams, and the cops get to him before he can bolt. His time in prison takes an interesting turn when he's presented with an offer that he just can't turn down. A cop asks Lino to become part of a rather unorthodox work-release program in exchange for reducing his sentence — and he'll get to put his mechanic skills to good use.
Naturally, Lino agrees. He ends up joining a law enforcement organization called the "Go Fast Brigade" – and as you may have guessed, they love a good car chase. The rest of the film is a wild ride, and the action scenes are so engaging that you'll have no problem accepting the absurdity of Lino's situation.
Adú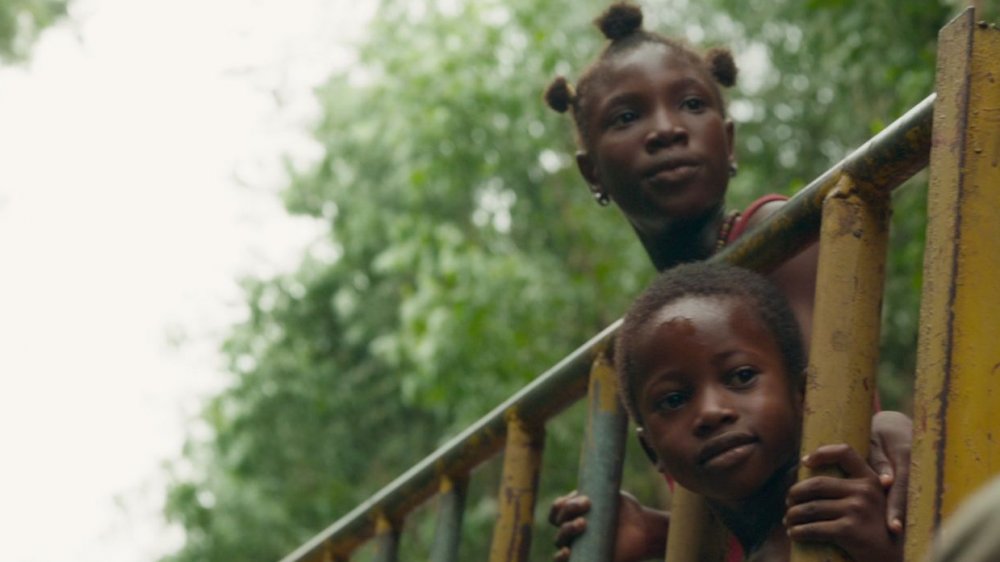 In this Spanish drama, three stories are woven into one overarching narrative. For the characters in Adú, all roads lead to Morocco, but they're all struggling with very different circumstances.
Mateo, a civil guardsman working in Melilla, witnesses an immigrant man fall to his death after failing to climb over a barbed-wire fence and feels conflicted over whether or not he should come clean about what happened. Meanwhile, Alika and her brother Adú find themselves alone after their mother is murdered by a poacher on a reserve, leaving them to make their way to Morocco on their own. And Gonzalo, a wealthy preservationist involved with the reserve, is infuriated by the poachers, but being at odds with the other rangers leads to his expulsion from the park. Before he gets ousted, he finds Ali and Adú's bike and gives it to his daughter Sandra, with whom he has a strained relationship. It's fascinating to see how their storylines converge.
Ju-On: Origins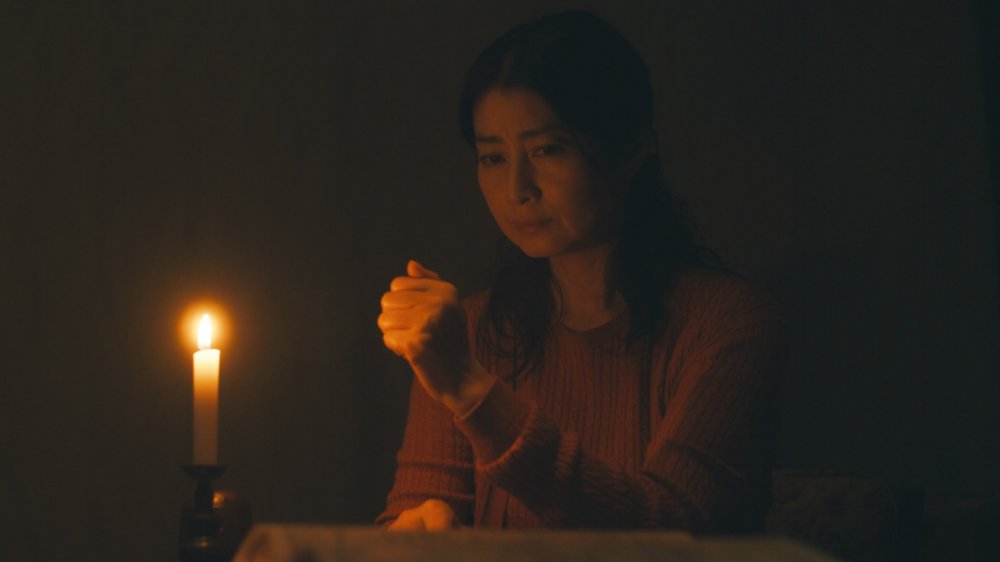 If you're familiar with the famous Ju-On franchise (known stateside as The Grudge), you might already know the premise of Ju-On: Origins. When someone dies while harboring powerful rage, a curse is born, and their spirit haunts the place where they died. No one is safe from their desire for revenge.
Ju-On: Origins is the first original Japanese horror series on Netflix, and it functions as a sort of "prequel" to the other entries in this franchise. The series takes place over several years, following an ensemble of characters who are affected by a lingering curse at the scene of a murder — a curse with an especially traumatic effect on pregnant women and families with young children. The storyline in Ju-On: Origins brings new depth to these legends, but fair warning: this series is exceptionally violent and gory, with graphic visuals that are not for the faint of heart. But horror fans who can stomach it can easily binge-watch this series in a single spooky evening.
The Twelve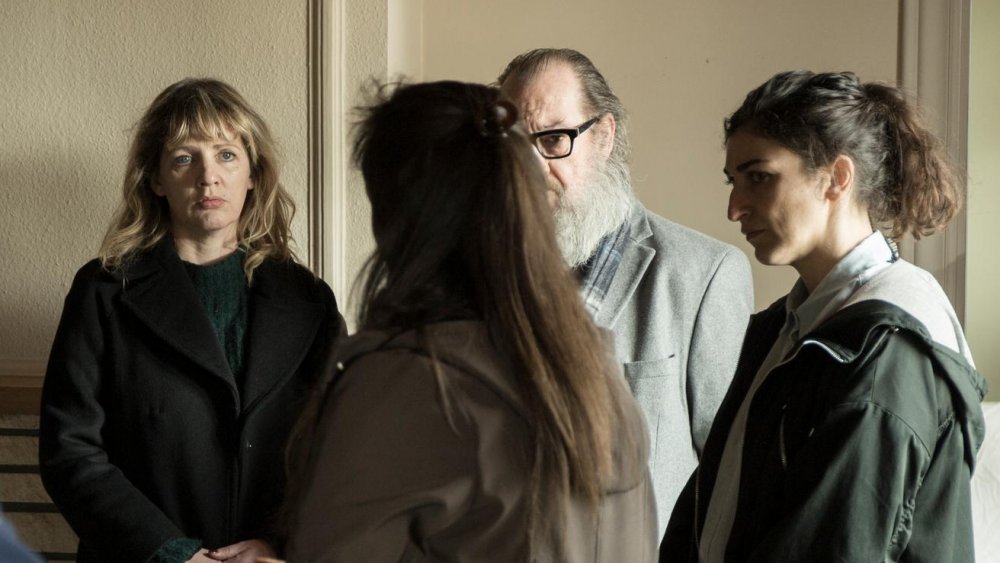 This Belgian drama series follows twelve citizens summoned for jury duty. Their job? To determine the truth behind a harrowing case. A woman has been accused of murdering her daughter and best friend, and now, this jury must try to evaluate the facts. 
The Twelve isn't just about the murder itself — the characters also have to separate their own pasts and lingering guilt over mistakes they've made from their feelings about the case. It's clear that their personal histories cloud their judgments. The people assigned to this jury are imperfect and deeply flawed, but they've been tasked with the responsibility of discerning the truth. This series poses interesting questions about our legal system and the validity of calling in a jury to weigh in on a verdict. Maybe this system is the best we have, but this show will make you question how we can ensure that justice is really served.