David Fincher Shares Heartbreaking Mindhunter Update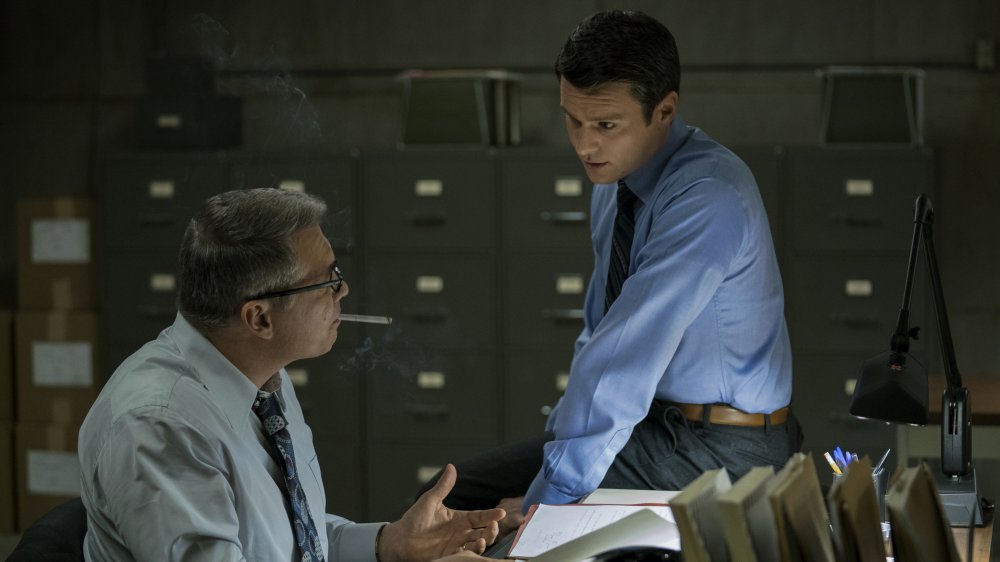 Netflix
Mindhunter fans just got the worst news possible, courtesy of director David Fincher.
During press for his upcoming Netflix original Mank, Fincher, one of Hollywood's most beloved directors, shared an update on his original series about the history of FBI profiling, which also calls the streaming service home. Unfortunately, the news wasn't good at all, and it looks like Mindhunter's third season isn't in the works.
Created by Joe Penhall, Mindhunter is adapted from Mindhunter: Inside the FBI's Elite Serial Crime Unit (written by FBI veteran John E. Douglas and writer Mark Olshaker) and tells the story of a group of FBI agents who start criminally profiling serial killers to gain new insight into their horrific crimes. With stars like Jonathan Groff (Looking, Frozen, Hamilton), Holt McCallany, and Anna Torv (Fringe) at the helm, Mindhunter was an instant success, but unfortunately, it's fallen by the wayside as Fincher works on other projects. Here's the real reason why Mindhunter likely won't return for a third season.
Mindhunter won't continue profiling criminals for a third season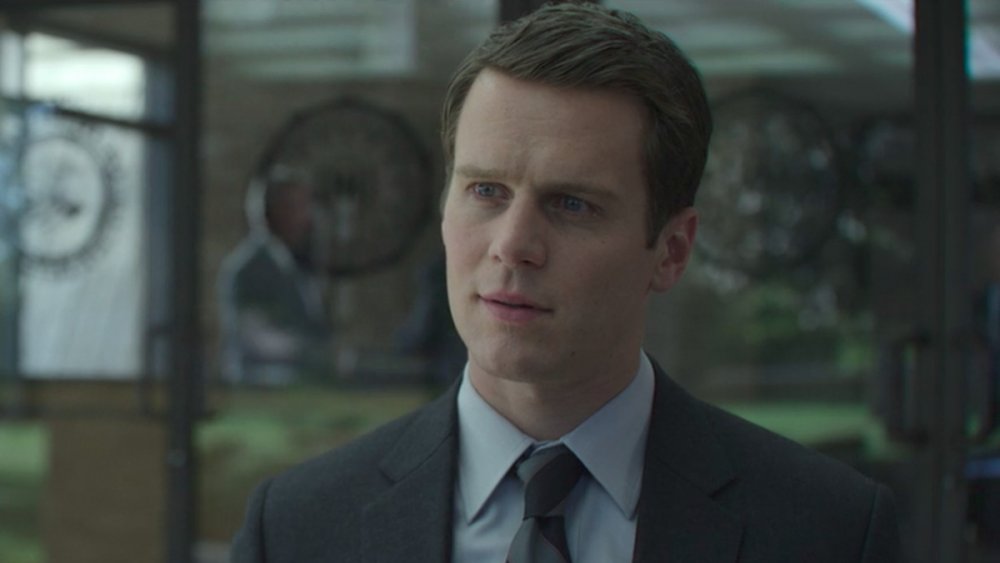 Netflix
In a Vulture profile ahead of Mank's December release, Fincher revealed that sadly, Mindhunter is unlikely to return.
When asked when he came up with the idea for Mank, Fincher told writer Mark Harris, "We had done the first season of Mindhunter without a showrunner, with me pinch-hitting on a week-by-week basis. We started getting scripts for the second season, and I ended up looking at what was written and deciding I didn't like any of it. So we tossed it and started over. I brought in Courtenay Miles, an AD I'd worked with who wanted to write, and she ended up co-showrunning Mindhunter. But it's a 90-hour work week. It absorbs everything in your life. When I got done, I was pretty exhausted, and I said, 'I don't know if I have it in me right now to break season three.'"
After Fincher admitted that Mindhunter, which filmed in Pittsburgh, was "a lot" for him, Harris asked if that meant the show wouldn't return for season three. "I think probably," Fincher confirmed. "Listen, for the viewership that it had, it was an expensive show. We talked about "Finish Mank and then see how you feel," but I honestly don't think we're going to be able to do it for less than I did season two. And on some level, you have to be realistic about dollars have to equal eyeballs."
It's pretty sad news that Mindhunter won't continue, but if you want to rewatch Fincher's dark, riveting series, the first two seasons are on Netflix now. As for Mank, Fincher's newest film will drop on Netflix on December 4, 2020.