The Prom Trailer Teases Ryan Murphy's Star-Studded Musical Extravaganza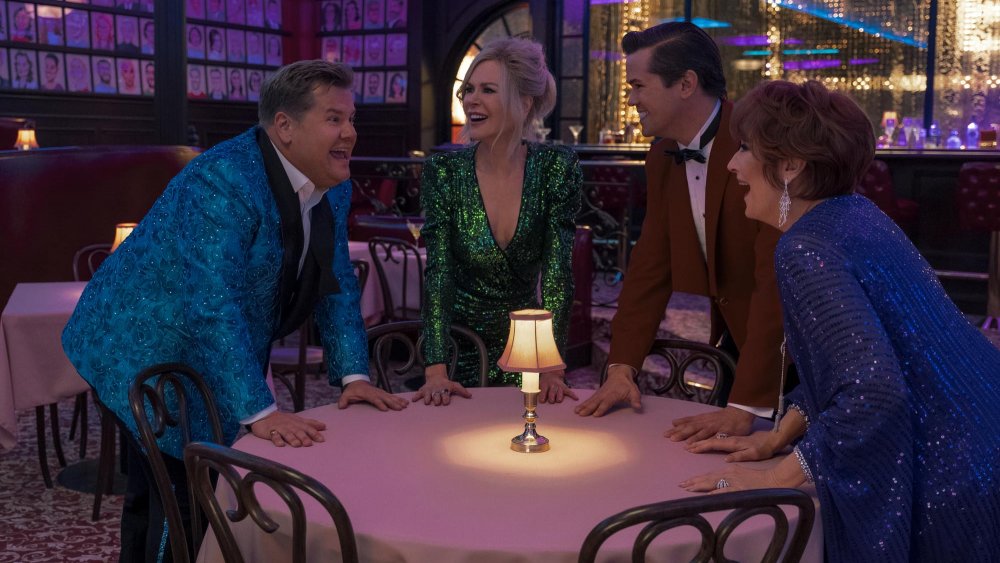 Netflix
Get ready to head back to high school for Ryan Murphy's latest project.
The first teaser has officially dropped for Murphy's star-studded musical adaptation — and Netflix original — The Prom, and as usual, the American Horror Story and Pose creator is pulling out all the stops. After the musical version of The Prom made waves on Broadway after it premiered in 2018, it was only a matter of time before someone snagged the rights to a big-screen take, and Murphy, with his flair for bombastic, dramatic scenes and incredible visuals, is the perfect director for this particular film.
The film and musical tell the story of a young high schooler, Emma (played in the film by Jo Ellen Pellman), who is banned from bringing her girlfriend Alyssa (Hamilton's Ariana DeBose) to her prom after objections from offended parents. When four Broadway performers — played by Meryl Streep, Andrew Rannells, Nicole Kidman, and James Corden — hear about Emma's predicament, they travel to her small town and fight for her right to attend prom, changing Emma and Alyssa's life forever.
You might not know that The Prom, which was originally written by Bob Martin and Chad Beguelin, is based on the true story of Constance McMillen, a real high schooler who fought for her right to wear a tuxedo and bring her girlfriend to prom at her Missouri high school in 2010. When her struggle went viral, celebrities like Cat Cora, N*SYNC's Lance Bass, and the band Green Day rallied and threw Constance a prom of her own, making her dreams come true. Here's what Murphy's version of Constance's real story will look like, and why you should get excited to attend The Prom.
Ryan Murphy's take on The Prom boasts an all-star cast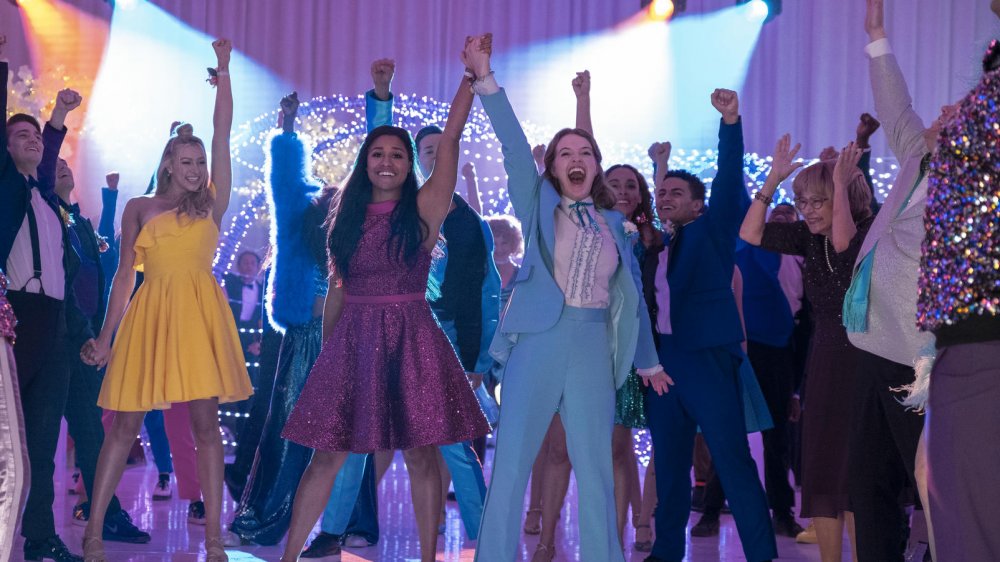 Netflix
With powerhouse performers like Oscar winners Streep and Kidman as well as Kerry Washington, Keegan-Michael Key, and Tracey Ullman on hand, Murphy's adaptation looks like a whole lot of fun, and as he told Entertainment Weekly, he's thrilled to bring The Prom to life on the big screen.
"I wanted to make something that was in tradition of the old movie musicals that I grew up loving with my grandmother," Murphy explained to EW. "I wanted to make something that had the sparkle and the charm and humor of Singin' in the Rain. That's a show business story. It's a look at the inside of the film world, as opposed to The Prom, which looks at the Broadway community, but when you saw the musical on Broadway, it is just full steam ahead and never stops. I loved that quality, because it did feel old-fashioned and modern."
After snagging his stars — which got him an immediate greenlight from Netflix — Murphy conducted a nationwide search for his lead, and plucked Pellman from obscurity to play the pivotal leading role of Emma. For her part, Pellman is thrilled; as she told EW, "I just couldn't stop thinking about how I was not only living my own dream from when I was little and wanting to do this, but also that it was going to bring so much joy to queer kids around the world.
With plenty of song-and-dance numbers, and incredible cast, The Prom is sure to be a smashing success. You'll be able to head to The Prom on December 11, 2020.