Young Gamora Actress Reveals The Next MCU Role She Wants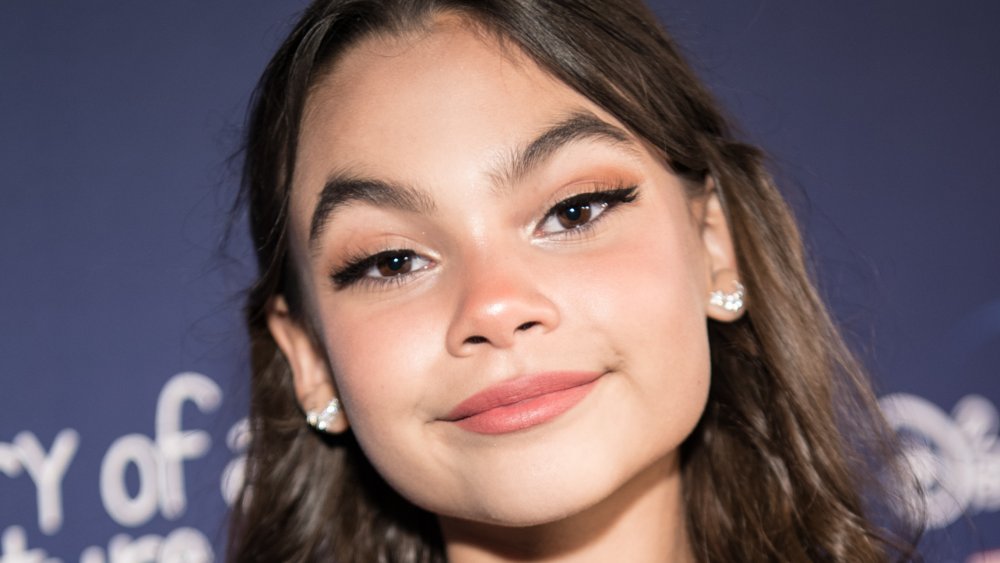 Morgan Lieberman/Getty Images
Ariana Greenblatt is a young star on the rise, but she still looks back fondly on one of her coolest gigs: playing young Gamora in Avengers: Infinity War and Avengers: Endgame.
Greenblatt now stars in the action-thriller-rom-com mashup Love and Monsters, which will be available on all your favorite video-on-demand platforms on Friday, October 16. That amazing-looking flick plunks the actress down in the middle of an excellent cast that includes the likes of Teen Wolf's Dylan O'Brien, Underwater's Jessica Henwick, NCIS: New Orleans' Ellen Hoffman, and Guardians of the Galaxy's Michael Rooker. However, in a recent conversation with Comic Book Movie, Greenblatt admitted that she'd love nothing more than to return to the Marvel Cinematic Universe as a slightly older version of Gamora – the deadly assassin, adopted daughter of Thanos, and Guardian of the Galaxy portrayed as an adult by Zoe Saldana. 
"Gamora is such a fantastic character to play, and I'd love to be on that set again and see everyone again," Greenblatt said. "Also, Zoe Saldana is such an inspiration to me, so for me to see her again and work with her would be amazing."
With James Gunn's Guardians of the Galaxy Vol. 3 in the works — not to mention Doctor Strange in the Multiverse of Madness, a film in which we could see literally anything happening — Greenblatt's return to the role of Gamora isn't outside the realm of possibility. Speaking of that Strange sequel, it just so happens that the flick is seeking a "teenage Hispanic female" for a lead role (via ScreenRant) — a description that not only fits Greenblatt, but also almost certainly points to the imminent MCU debut of the other Marvel character the actress would be down to play.
"I'm not too sure if there are too many Latina superhero roles," said Greenblatt. "I do know Miss America Chavez, but I'd definitely love to return to the MCU, for sure."
Ariana Greenblatt has been pretty busy since her stint in the MCU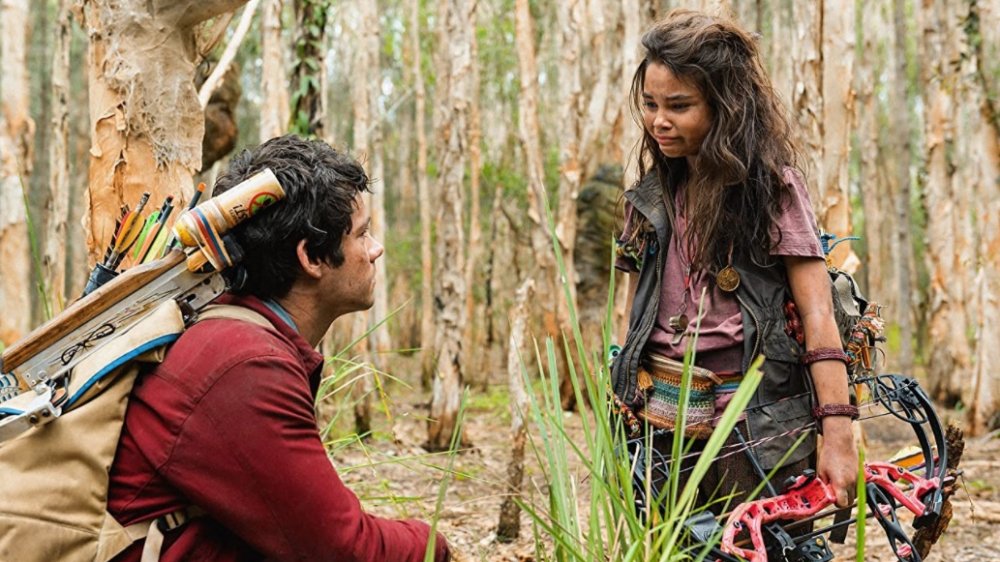 Paramount
Since her small but memorable appearance in the MCU, Greenblatt has landed an impressive amount of work. Earlier this year, she appeared as the voice of young Velma in Scoob! and as Julia in the star-studded Disney+ adventure feature The One and Only Ivan. She landed her beefiest role yet with Love and Monsters, in which O'Brien plays Joel, a young man who undertakes a dangerous 85-mile trek to reunite with his high school sweetheart (Henwick) in a world that's been overrun with mutated beasties for seven years. Rooker and Greenblatt portray a father-daughter pair of survivors who accompany Joel for part of his journey.
Next in the pipeline for Greenblatt are a trio of features currently in post-production. First up is Awake, a drama in which a global catastrophe wipes out humanity's ability to sleep; that flick stars Atypical's Jennifer Jason Leigh, Jane the Virgin's Gina Rodriguez, and Iron Fist's Finn Jones, and is set to release later this year. Next up is the feature film adaptation of the hit Broadway musical In the Heights, starring Hamilton's Lin-Manuel Miranda, Orange Is the New Black's Dascha Polanco, and 6 Underground's Corey Hawkins; it's expected to be released sometime in 2021. Finally, Greenblatt will lend her voice talents to The Boss Baby: Family Business, the sequel to 2017's Alec Baldwin-starring animated hit; it's also set to drop in 2021.
That's a pretty full slate of projects, and the offers don't look likely to stop coming in for Greenblatt any time soon. Hopefully, though, she gets her wish — because as hilariously surly as Teen Groot was, we can only imagine what a wildly entertaining handful Teen Gamora would be.