The Best New Movies And TV Shows To Watch On Netflix In October 2020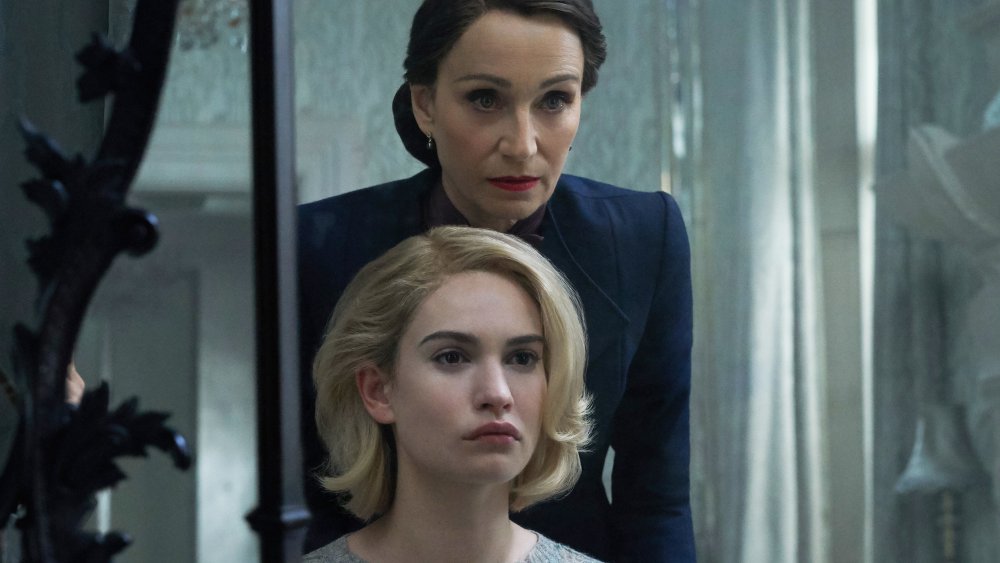 Kerry Brown/Netflix
It's that time of month again, when Netflix announces all the arrivals hitting its library and all the content soon flying off its shelves. 
Since it's now the spookiest time of year, Netflix subscribers will be seeing a fair amount of pulse-pounding, nerve-jangling new options joining the streamer's catalog in October 2020 — including some classic horror flicks, an original horror-comedy from King of All Goofballs Adam Sandler, and a brand-new season of the most terrifying original horror series Netflix has to offer. That's not all, though. The new selections for October 2020 are widely varied: From a super-dark DC animated film to the definitive portrait of a country music legend to a brilliant showcase for the skills of Joaquin Phoenix, there's something new for everybody coming to Netflix next month.
Of course, with all of those additions, there will be plenty of removals as well. October 2020 will be your last chance to catch on Netflix a few iconic comedies, a beloved family film and its underrated sequel, and one of the greatest, most acclaimed horror films of all time. So, let's take a look at all the noteworthy offerings hitting the Netflix catalog — plus everything saddling up and riding off into the sunset — throughout October 2020.
New action and sci-fi selections on Netflix in October 2020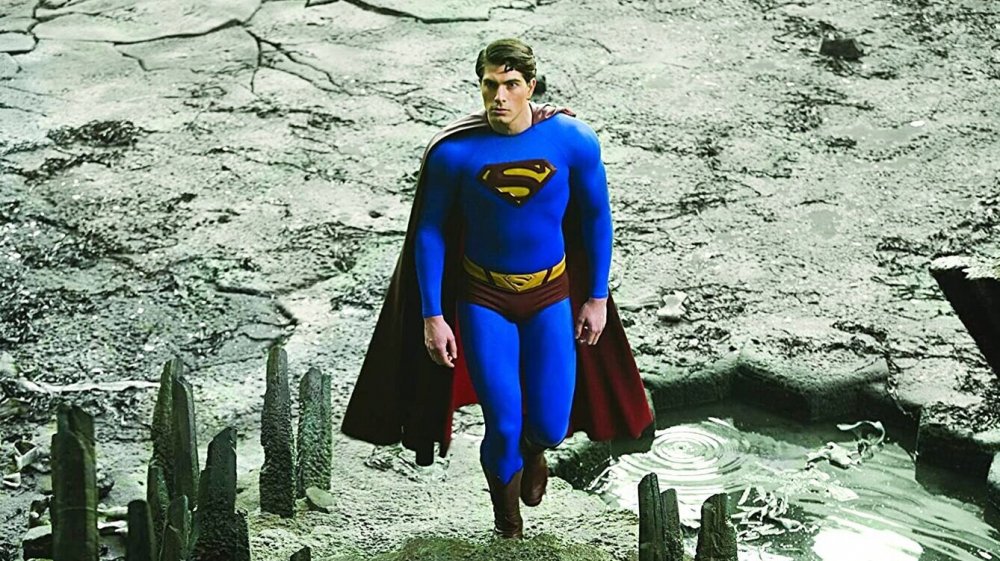 Warner Bros.
The action and sci-fi selections coming to Netflix in October 2020 are perhaps a bit more slight than usual, but they contain a few gems — especially if you happen to have a soft spot for some of the more underappreciated entries into the superhero genre. 
On the first of the month, you'll be able to catch Nicolas Cage in one of his most wonderfully over-the-top performances: as Johnny Blaze, the stunt performer-turned Spirit of Vengeance, in 2007's Ghost Rider. Also on tap on the first is 2006's Superman Returns, the direct, belated sequel to Richard Donner's Superman films, with Brandon Routh capably taking over for the late Christopher Reeve as Big Blue.
Other selections available at the beginning of the month include 2006's Poseidon, a modern reworking of the classic disaster movie The Poseidon Adventure, and 1983's WarGames, starring future Ferris Bueller's Day Off star Matthew Broderick as a teen computer hacker who inadvertently sets in motion events that could lead to World War III. Later in the month, you can catch the underrated Zoe Saldana-starring thriller Colombiana, as well as DC Entertainment's animated adaptation of Alan Moore's classic, pitch-dark graphic novel Batman: The Killing Joke.
October 1
Ghost Rider
Poseidon (2006)
Superman Returns
WarGames
October 4
Colombiana
October 15
Batman: The Killing Joke

It's the right time for new horror and thriller movies on Netflix in October 2020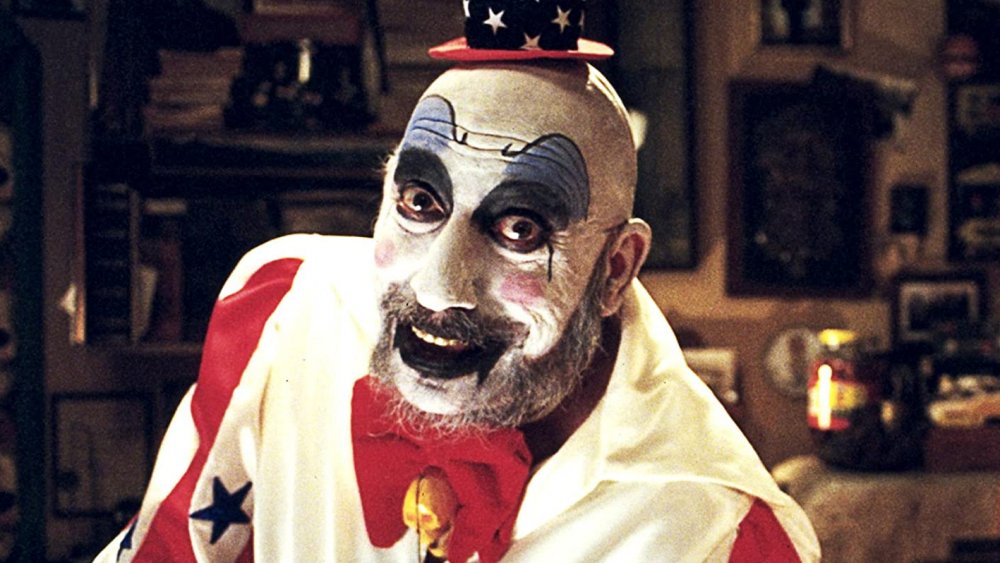 Lionsgate
While there isn't an avalanche of horror and thriller flicks set to hit Netflix in October 2020, there are a few stone-cold classics, along with an intriguing Netflix original, joining the catalog. 
On October 1, catch a trifecta of awesomeness from directors known for their visual panache: Martin Scorsese's Robert DeNiro-starring nail-biter Cape Fear, the Coen Brothers' black comedy-thriller Fargo, and the debut flick from Rob Zombie, House of 1,000 Corpses. Other films in the genre arriving on Netflix on the first of the month are the Morgan Freeman-led James Patterson adaptation Along Came a Spider, director Paul Verhoeven's lurid provocation Basic Instinct, and the star-studded, sublimely spooky 2018 thriller We Have Always Lived in the Castle.
On October 16, horror fans can treat themselves to one of the best fright flicks of the last decade: 2014's Unfriended, which kicked the found-footage genre in the rear end while also pioneering the sub-genre known as "screen life" (the entire film takes place within the confines of one character's laptop screen). Finally, on the 21st, you can check out the Netflix original Rebecca, which stars Lily James as a newly married woman struggling with the memory of her husband's deceased previous wife.
October 1
Along Came a Spider
Basic Instinct
Cape Fear
Fargo
House of 1,000 Corpses
We Have Always Lived in the Castle
October 16
Unfriended
October 21
Rebecca (Netflix Original)
Laugh to keep from screaming with the comedies coming to Netflix in October 2020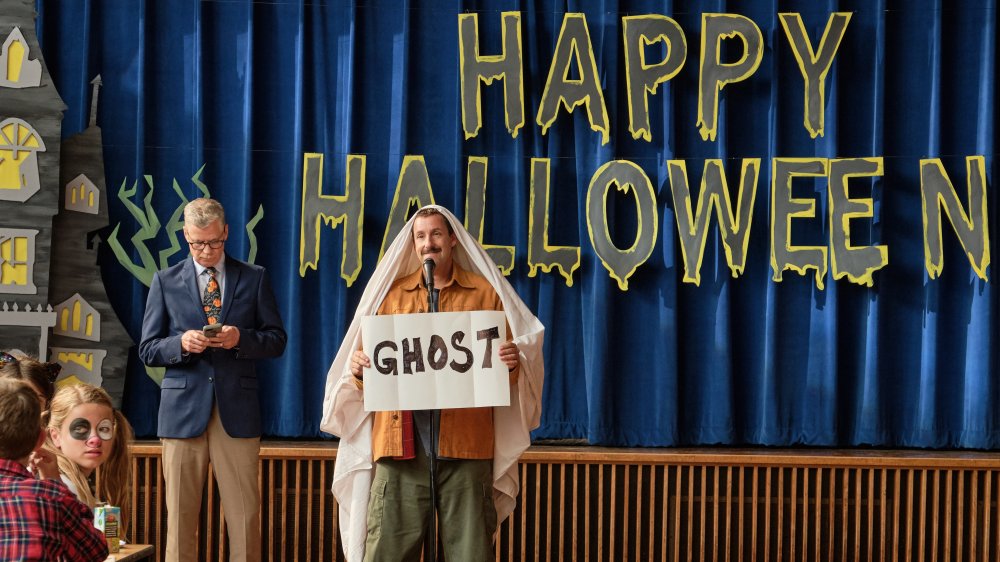 Netflix
If you need a vibe check after going on a horror movie binge, you'll find lots of new comedy options arriving on Netflix in October 2020. But that doesn't mean you need to stray far from the Halloween themes. Adam Sandler has a new Netflix original film arriving on October 7, entitled Hubie Halloween. The Murder Mystery star plays a bumbling man trying to convince his community that on this All Hallow's Eve, the monsters coming out to prowl are very real and very dangerous.
Netflix also has a ton of classic comedic offerings arriving at the beginning of the month. On October 1, you can see Burt Reynolds in his prime in the sports comedy The Longest Yard, enjoy some royal escapism with The Prince & Me, and check out Taika Waititi's acclaimed New Zealand-set adventure Hunt for the Wilderpeople.
There's even something for those who start to get their winter holiday decorations out of storage the second the weather gets chilly. Holidate is a romantic comedy that stars Emma Roberts and Luke Bracey as two Grinch-y singles whose lack of a significant other leaves them with a distinct lack of holiday spirit. It's arriving on October 28 to get the cozy holiday season festivities off to an early start.
October 1
Employee of the Month
Ghosts of Girlfriends Past
Hunt for the Wilderpeople
The Longest Yard (1974)
The Prince & Me
October 2
Ahí te encargo / You've Got This
October 7
Hubie Halloween
October 9
The Forty-Year-Old Version
October 28
Holidate
In October 2020, stream some acclaimed dramas on Netflix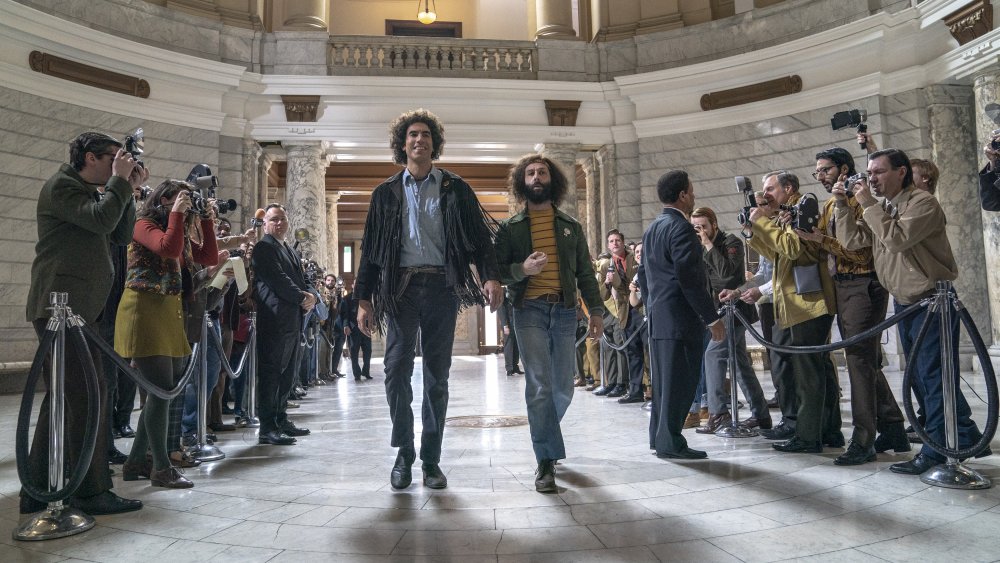 Netflix
Netflix's October 2020 drama additions are a solid mix of must-see classics, exciting new productions, and movies that will broaden your horizons. On October 1, Oscar-winning film Her is available to revisit (or enjoy for the first time), along with meta-fiction crowd-pleaser Stranger than Fiction and Clint Eastwood's Gran Torino. On the second of the month, get a taste of what Nollywood has to offer with the gritty Nigerian crime drama Òlòtūré.
Later in the month, on October 16, Aaron Sorkin's latest movie The Trial of the Chicago 7 will premiere on Netflix. The movie is a historic drama about a group of Vietnam War protestors who were charged with inciting riots at the 1968 Democratic National Convention. The film's ensemble includes Joseph Gordon-Levitt, Jeremy Strong, Michael Keaton, Yahya Abdul-Mateen II, Sacha Baron Cohen, John Carroll Lynch, and Eddie Redmayne.
Netflix also slipped a Christmas movie into its drama selections for next month. Todd Haynes' Oscar-nominated, 1950s-set drama Carol arrives on the streamer on October 20.
October 1
Gran Torino
Her
Stranger than Fiction
October 2
Òlòtūré
October 14
Moneyball
October 16
The Trial of the Chicago 7
October 20
Carol
October 22
The Hummingbird Project
Netflix's October 2020 documentary offerings will help you learn a thing or two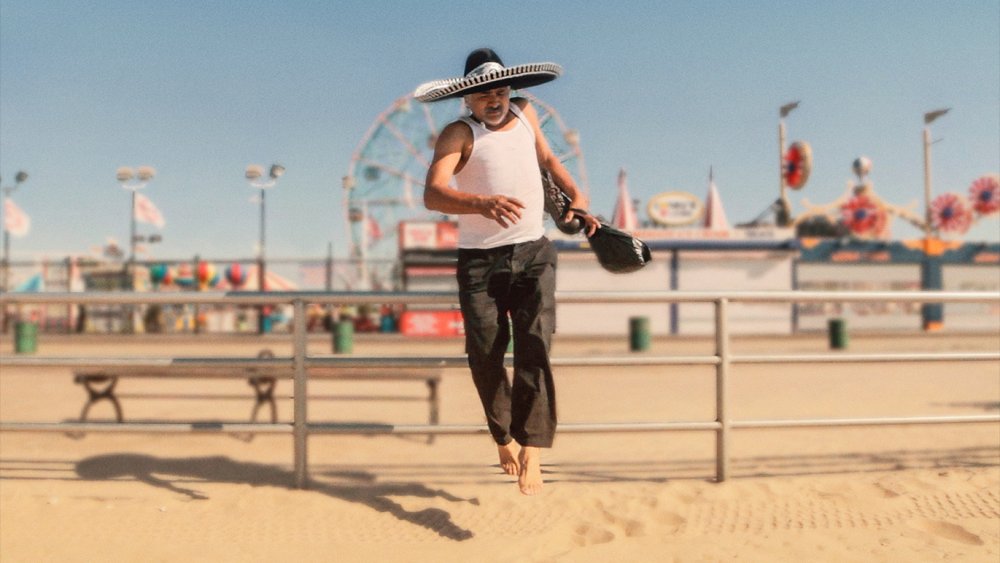 Cinema Guild
There are few better ways to explore something new than by watching a good documentary. Luckily for subscribers, this October, Netflix is adding documentaries on a litany of subjects.
To celebrate Hispanic Heritage Month, check out I'm Leaving Now, an intimate portrait of a Mexican immigrant making plans to leave his adopted home of Brooklyn and return to his family, arriving on October 1; or Guillermo Vilas: Settling the Score, a deep dive into the life and career of Argentinian tennis pro Guillermo Vilas, hitting Netflix on October 27.
If documentaries centered on mainstream celebs are more your speed, you can get an intimate look at one of country music's most legendary voices in Dolly Parton: Here I Am, which will arrive on the streamer on October 6; or spend time with one of the bands bringing K-Pop to the world in BLACKPINK: Light Up the Sky, which drops on October 14.
Completely switching gears, if you've cherished listening to David Attenborough teach you about the wonders of the natural world, learn a little more about the man behind Planet Earth with David Attenborough: A Life on Our Planet, set to join Netflix's library on October 4.
October 1
I'm Leaving Now
October 2
Dick Johnson Is Dead
October 4
David Attenborough: A Life on Our Planet
October 6
Dolly Parton: Here I Am
October 14
BLACKPINK: Light Up the Sky
October 15
Rooting for Roona
October 27
Vilas: Serás lo que debas ser o no serás nada/Guillermo Vilas: Settling the Score
October 28
Secrets of the Saqqara Tomb
The comedy docu-series you won't want to miss on Netflix in October 2020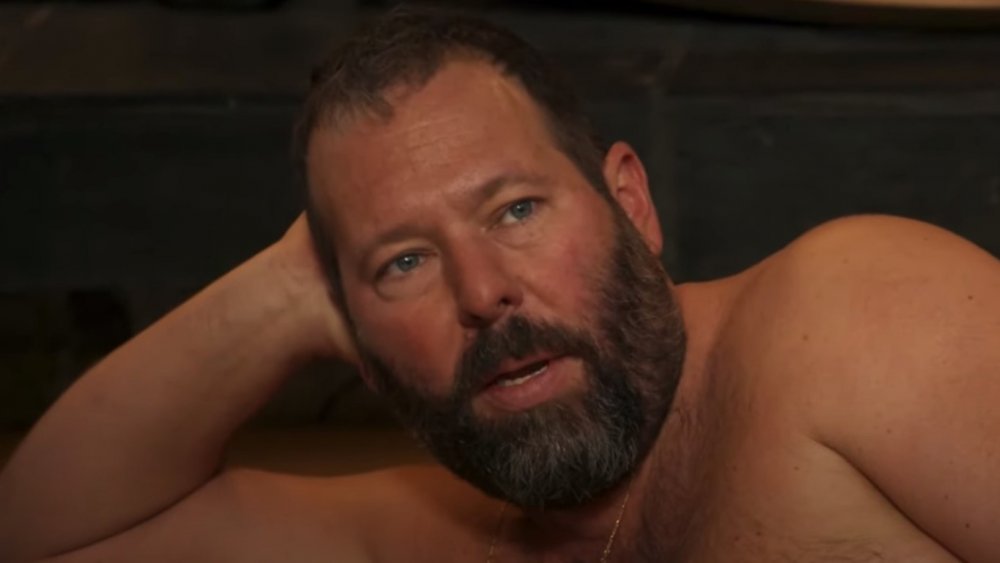 Netflix
Stand-up comedy performances came to a standstill this year, and for good reason. A room packed with people seated shoulder-to-shoulder, all breathing heavily and heaving aerosols into the room with each passing guffaw, feels less like a fun time now than it did last year. Unfortunately, that means an uncharacteristic lack of new stand-up comedy specials from Netflix, which has become a reliable source of laughs since it started producing performances with Bill Burr's You People Are All The Same in 2012.
Still, necessity breeds innovation, and comedy legend Bert Kreischer is all set to release The Cabin on October 13. It's not a stand-up special, but it is a sort of comedy special — a mini docu-series, featuring five episodes of ups and downs as the critically acclaimed comedian and his friends (like Big Jay Oakerson, Fortune Fortune Feimster, Gabriel Iglesias, Joel McHale, and Tom Segura) attend a "purifying retreat" at a cabin in the woods. Features include beekeeping, paintball, goat milking, and a guy beating Kreischer with wet leaves.
October 13
The Cabin with Bert Kreischer
Tons of television offerings coming to Netflix in October 2020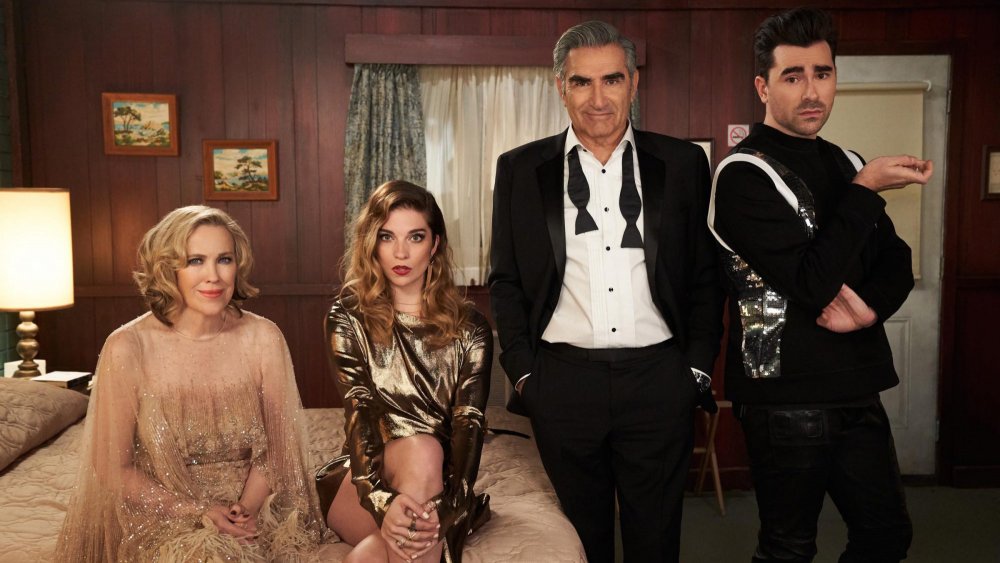 Pop TV
October 2020 looks like a solid month for Netflix's television offerings, with a veritable cornucopia of fresh programming hitting the streamer.
Fans of enigmatic international landmark heists will be happy to hear that the rebooted Carmen Sandiego is globetrotting into its third season starting October 1. Children's program The Worst Witch returns the same day for season 4, along with all five seasons of Mo'Nique's early-2000s sitcom The Parkers.
If eight movies and a spin-off weren't enough to keep your engine rumbling, take comfort in the knowledge that the Fast and the Furious franchise will continue to follow in the footsteps of grown-up film series with weird Saturday morning cartoon adaptations with Fast & Furious Spy Racers: Season 2: Rio, set to arrive on Netflix on October 9. The new season will send the show's heroes to South America following the disappearance of one of their own — an issue they might also have tackled with the help of another of Netflix's October releases, Unsolved Mysteries: Volume 2, coming out October 19.
Two days after that, David Letterman's My Next Guest Needs No Introduction returns, featuring interviews with Dave Chapelle, Robert Downey Jr., and, per the streaming service's own press release, "more."
Above all, perhaps the most exciting piece of TV content coming to Netflix in October 2020 is the sixth and final season of Schitt's Creek, which swept seven main comedy categories and all four comedy acting categories at the 2020 Emmys at the end of September. The last chapter of the Rose family's riches-to-rags story will be available to stream starting on October 7.
October 1
Carmen Sandiego: Season 3
The Worst Witch: Season 4
Bakugan: Armored Alliance: Season 2
Code Lyoko: Seasons 1-4
Evil: Season 1
Familiar Wife: Season 1
The Parkers: Seasons 1-5
The Unicorn: Season 1
You Cannot Hide: Season 1
October 9
Fast & Furious Spy Racers: Season 2: Rio
October 12
Kipo and the Age of Wonderbeasts: Season 3
October 15
Half & Half: Seasons 1-4
One on One: Seasons 1-5
Power Rangers Beast Morphers: Season 2, Part 1
October 19
Unsolved Mysteries: Volume 2
October 27
Chico Bon Bon: Monkey with a Tool Belt: Season 4
October 30
Somebody Feed Phil: Season 4
Suburra: Season 3
Movies and TV shows leaving Netflix in October 2020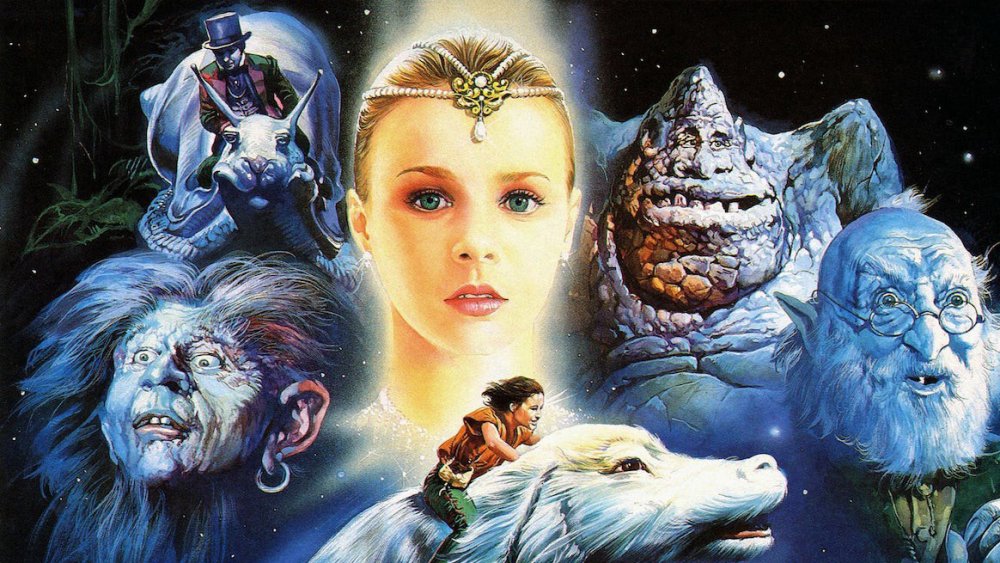 Warner Bros.
The great cycle must continue, with the old stepping aside to make way for the new. And so, just as Walt Whitman bequeathed himself to the dirt, charging those who wished to see him with gazing upon ground beneath their boots, so too must Netflix's offerings be returned to the earth.
The streaming service is due to carry out a hefty culling. The first of the month sees the departure of Emilie; The Good, the Bad and the Ugly; and Sleeping with Other Pople. On October 2, seasonal horror picks Cult of Chucky and Truth or Dare are scheduled for demolition, and October 7 will see the graceful exit of The Last Airbender.
As is often the case, the very last day of the month will see an ambitious expulsion of content. Not one but three Underworld movies will vanish on October 31, as will comedy classics Ace Ventura: Pet Detective, Spaceballs, and Nacho Libre. The era in which fans can stream on Netflix The NeverEnding Story parts one and two will, against all odds, end. Sleepless in Seattle and Sleepy Hollow will both go to their rest, Burlesque will no longer be available, and Clash of the Titans, District 9, The Interview, Magic Mike, and The Silence of the Lambs will all bid their final farewells. Do not stand over their grave and scream — they are not there, they do not stream.
Leaving October 1
Emelie
The Good, the Bad and the Ugly
Sleeping with Other People
Leaving October 2
Cult of Chucky
Truth or Dare
Leaving October 6
The Water Diviner
Leaving October 7
The Last Airbender
Leaving October 17
The Green Hornet
Leaving October 19
Paper Year
Leaving October 22
While We're Young
Leaving October 26
Battle: Los Angeles
Leaving October 30
Kristy
Leaving October 31
Ace Ventura: Pet Detective
Burlesque
Charlotte's Web
Clash of the Titans
District 9
The Firm
Fun with Dick & Jane
The Girl with All the Gifts
Grandmaster
Highway to Heaven: Seasons 1-5
The Interview
Just Friends
Magic Mike
Nacho Libre
The Naked Gun: From the Files of Police Squad!
The NeverEnding Story 2: The Next Chapter
Nights in Rodanthe
The Patriot
Set Up
The Silence of the Lambs
Sleepless in Seattle
Sleepy Hollow
Spaceballs
The Taking of Pelham 123
The Ugly Truth
Underworld
Underworld: Evolution
Underworld: Rise of the Lycans
Zathura