Things in Ferris Bueller's Day Off you only notice as an adult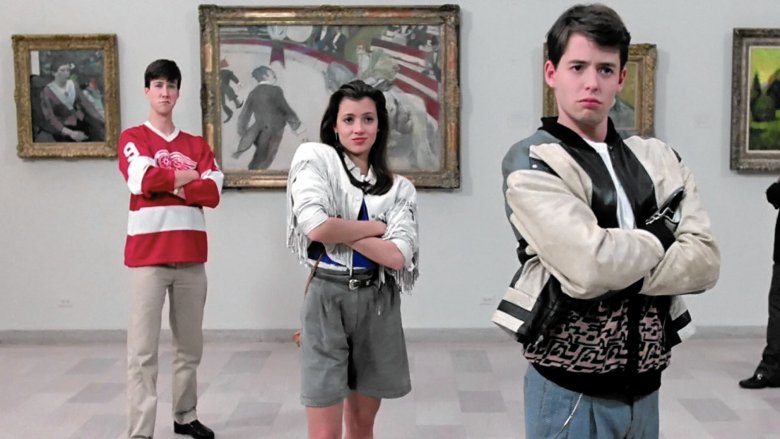 In 1986, the late John Hughes gave film audiences one of his most beloved teen dramedies — and teen heroes. Filled with memorable scenes, zippy one-liners, and a motley cast of characters, Ferris Bueller's Day Off is an '80s film that not only stands the test of time, but helped define a genre. Pretty brilliant for a story that spans a mere eight-hour time frame and is all about a group of teens playing hooky from school.
But watch this classic again as an adult, and you realize that more than a few parts of the movie require a serious suspension of disbelief. From unwitting adults to seemingly other-worldly timelines, there are more than a few occasions when you just have to admit that Ferris and his friends had very little chance of actually making this ultimate day off happen.