The Best British TV Shows On Netflix Right Now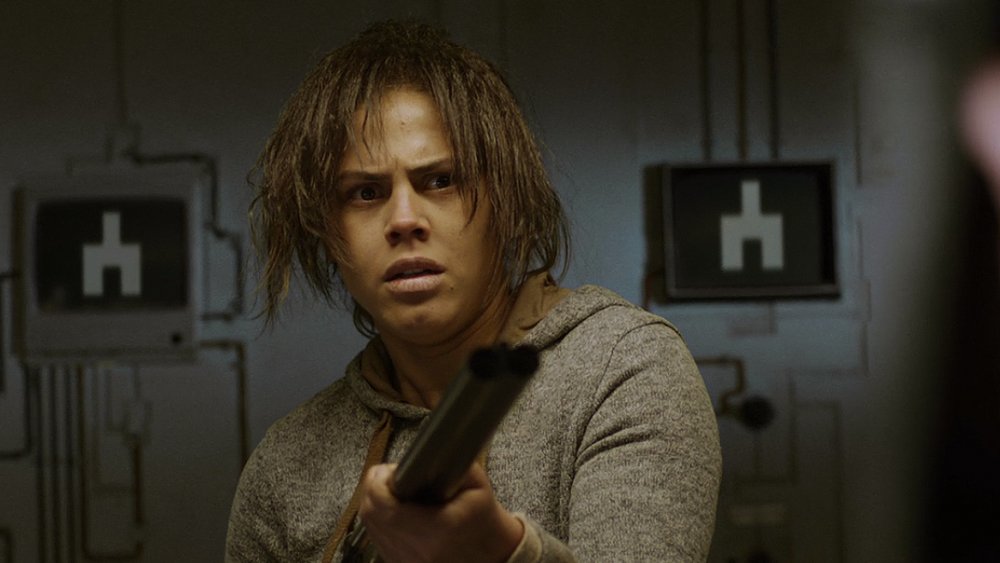 Netflix
The British are coming! The British are coming!
Good news for all you Anglophiles out there: the British are already here. If you're a fan of British television, there is a huge selection on Netflix to choose from. Factual, informational programs are the bread and butter (tea and scones?) of British television, but their narrative series also have a massive audience. Tim Davie, head of BBC Worldwide's commercial programming says this of British television's strengths: "[We] trust the audience to grasp complex ideas and understand irony. I think that we are masters of the subtle and the curious and there is certainly a place for that in the global TV market."
Police dramas. Cheeky comedies. Thrilling historical fiction. All the baking you could ever want. We don't have any distinct criteria for this list, like a show "must have aired x number of episodes on the BBC" to qualify. If Netflix lists it as "British" then, by George, you've got it! Here are some of our favorite British shows on Netflix.
The Great British Baking Show (a.k.a. The Great British Bake-Off)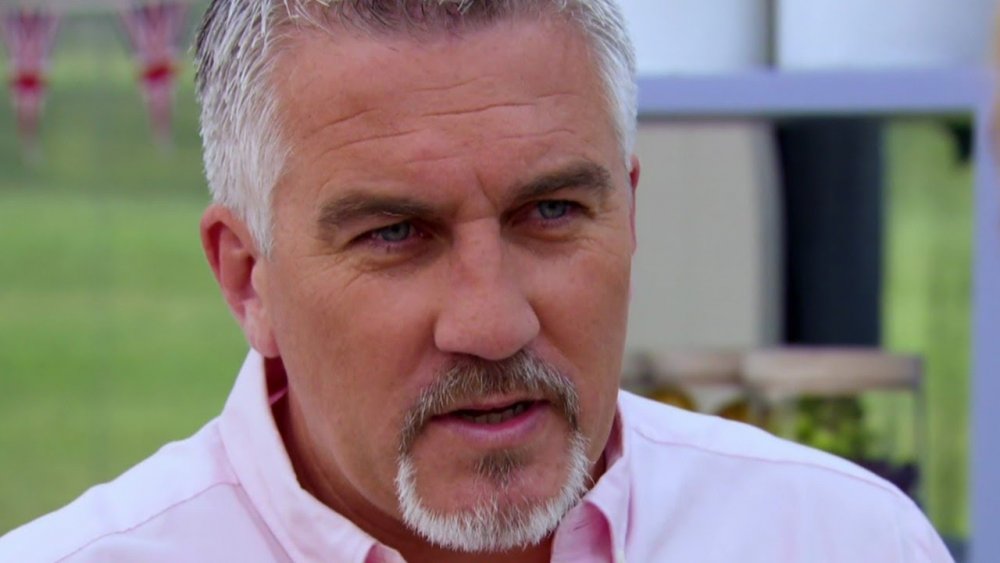 No soggy bottoms with this one. Chances are, someone you know is obsessed with The Great British Baking Show. That's just a fact. The Great British Baking Show may just look like any other cooking competition show, but there is just something magical about it. The earlier seasons featured judges Mary Berry and Paul Hollywood with hosts Sue Perkins and Mel Giedroyc. Prue Leith replaced Mary after a few seasons, and the hosting duo was eventually swapped out for Noel Fielding and Sandi Toksvig. It never lost its charm, though.
There are several seasons of The Great British Baking Show available, and a few specials and spin-offs as well. If you're a fan of cooking competition shows like Chopped, we think you'll dig this one. It follows a similar format: amateur bakers compete in a series of challenges, with one eliminated each week until a champion is crowned.
Here's a fun fact to end things: the show's name was changed when it started airing in the United States because Pillsbury owns the rights to the name "Bake-off" on this side of the pond. Regardless of the name, you're getting the same show.
Broadchurch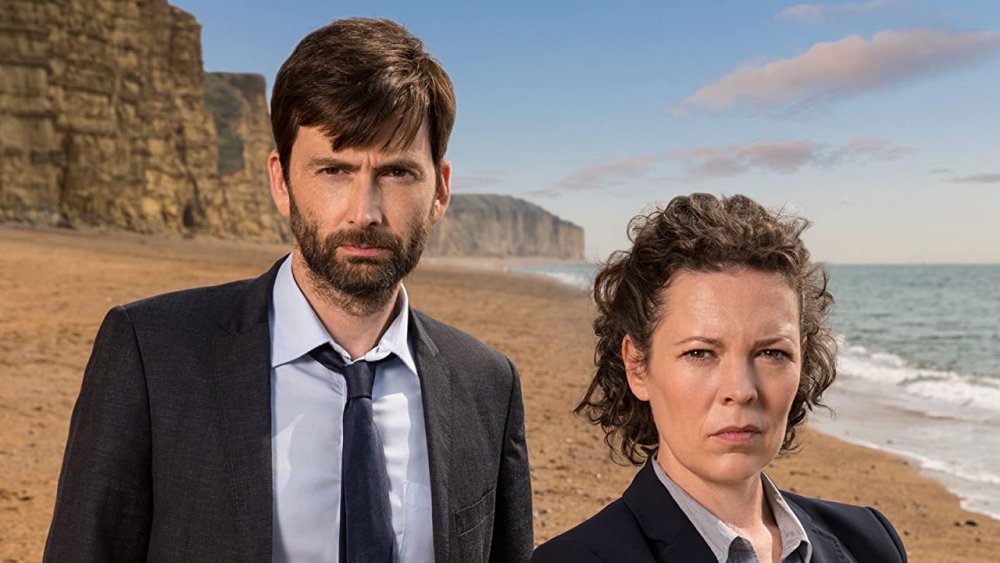 If you're itching for a good mystery, you can't go wrong with Broadchurch. There are three seasons of the police drama available on Netflix, and the intriguing plot will keep you guessing until the very end.
The first two seasons of Broadchurch actually deal with the same crime — the first is about solving the case, and the second season deals with the ripple effect of how everyone in this quiet town is affected by the gruesome revelations. The third season features a totally new case and several new characters. It feels a bit disjointed from the first two seasons, but ultimately comes to a satisfying conclusion.
The story of Broadchurch is great, but it's the cast that will keep you coming back. David Tennant and Olivia Colman star as the detectives tasked with solving the mystery of a local child in a small, tightly-knit community, and plenty of other familiar faces show up. Look for Jodie Whittaker, Andrew Buchan, Arthur Darville and Matthew Graville as some of the other familiar faces who make wonderful dramatic turns on Broadchurch.
Sherlock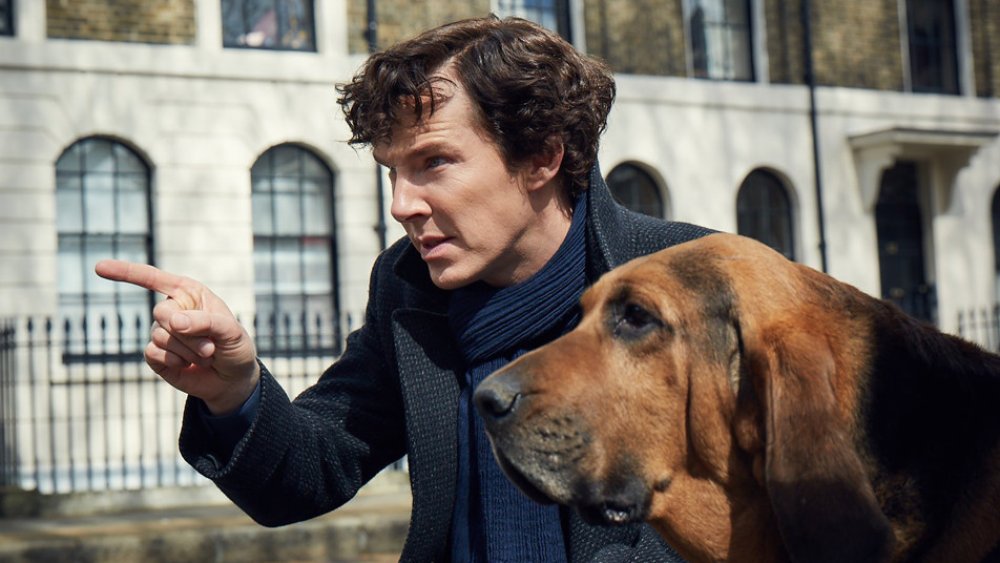 It's almost hard to classify Sherlock as a TV show — each episode presents a single case and runs the length of a feature, clocking in at around 90 minutes. In that way, it almost feels like a series of films rather than a TV series, but it's also a damn good watch. The story of Sherlock Holmes and Dr. John Watson has been retold about a million times, but the production value, casting and surprising twists in this version of Sherlock help make it a memorable iteration.
Like any version of Sherlock Holmes, Sherlock hangs on the strengths of its leading duo. Luckily, Benedict Cumberbatch and Martin Freeman are certainly up to the task, expertly blending humor and playful banter with the serious detective work of Arthur Conan Doyle's classic stories. Along for the ride are some great supporting actors: Una Stubbs, Rupert Graves, Louise Brealey, Mark Gattis, Andrew Scott... the list goes on.
What's best about Sherlock is the way it reinvents such familiar characters. They're modernized yet faithful permutations of Holmes, Watson, Moriarty, and the like, and you'll want to keep watching just to see how they all turn out.
Black Mirror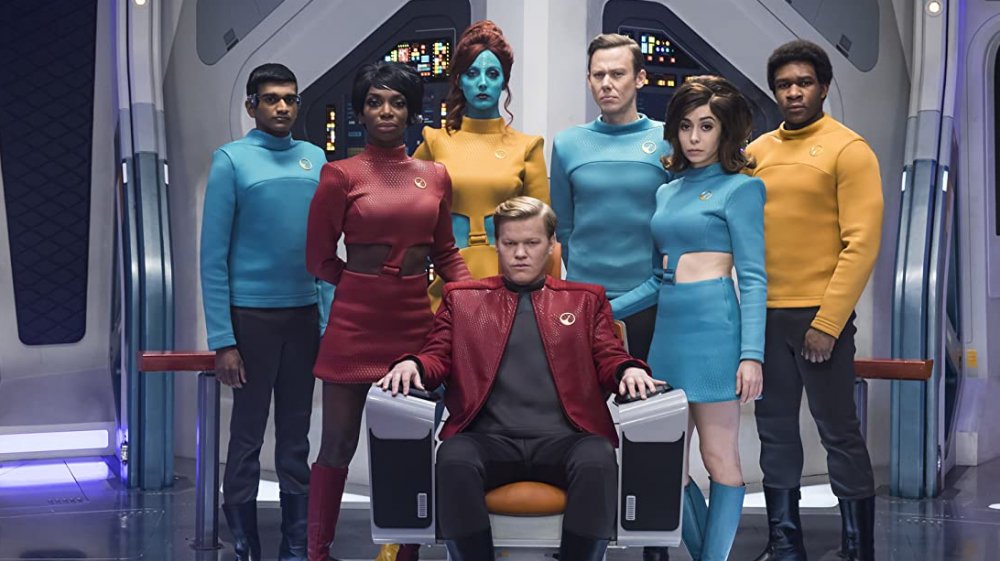 If you're really looking for a way to make someone fear the future (or the present, really), you can't go wrong with Black Mirror. This Twilight Zone-esque anthology series tells all sorts of mind-bending stories about the pitfalls of technology. Let's just say you'll be keeping a close watch on your Alexa after only a few minutes.
Despite the frequent darkness of its technological tales, there's a lot of other fun to be had with Black Mirror too. The episodes are mostly self-contained, but their are subtle connections between many of them, offering viewers plenty of Easter eggs to watch out for. Since each story is free to focus on a new setting, Black Mirror also has amazing casting — stars like Jon Hamm, Daniel Kaluuya, Jesse Plemons, Anthony Mackie, Bryce Dallas Howard, Miley Cyrus, and Yahya Abdul-Mateen II all appear across various episodes.
Black Mirror is a bit all over the place — some episodes are scary, others uplifting, and still others completely disturbing — but it's fantastically shot, written and acted. You can't go wrong.
The Crown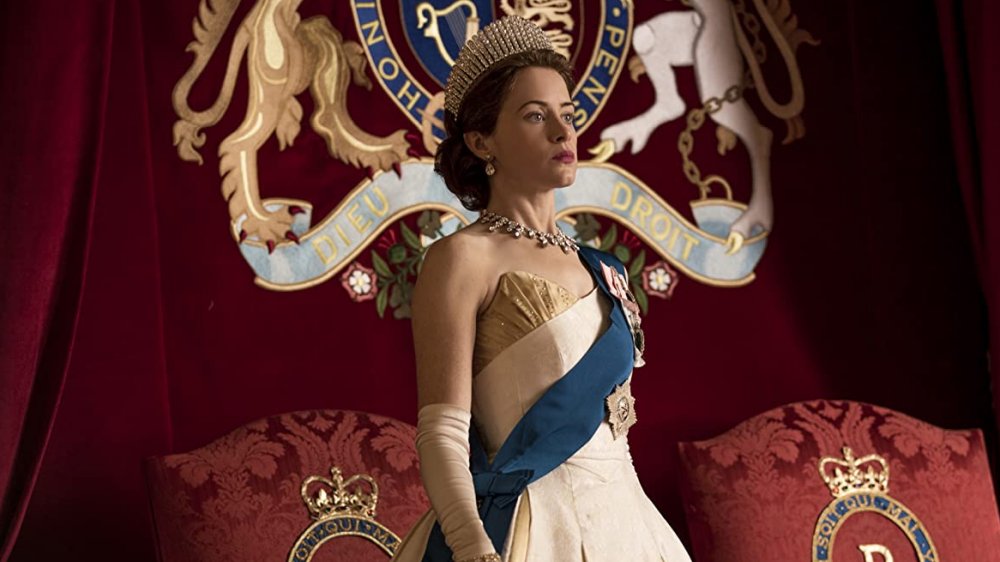 Fans of historical drama will find a lot to like with The Crown. The show is written by Peter Morgan, and features plenty of subtle, loaded dialogue that's a joy to listen to. It's also a great place to find pretty much any British actor you could ever want to see: the massive cast is full of recognizable faces and standout performances.
Focus on the reign of Queen Elizabeth II, story of The Crown opens in 1947. Seasons skip forward in time quite a bit, with new actors moving into roles as the characters grow older. Elizabeth is played by Claire Foy in the first two seasons, then by Olivia Colman in the third and fourth, and finally by Imelda Staunton in the upcoming fifth season. There are far too many recognizable actors to name here, but fans of other projects that serve as showcases for great British talent — like Doctor Who, Harry Potter, or Game of Thrones — are sure to have frequent "I know that guy!" moments.
As of this writing, The Crown has three seasons available on Netflix, but two more are in the works, with the fifth and final season moving the timeline to the twenty-first century.
Peaky Blinders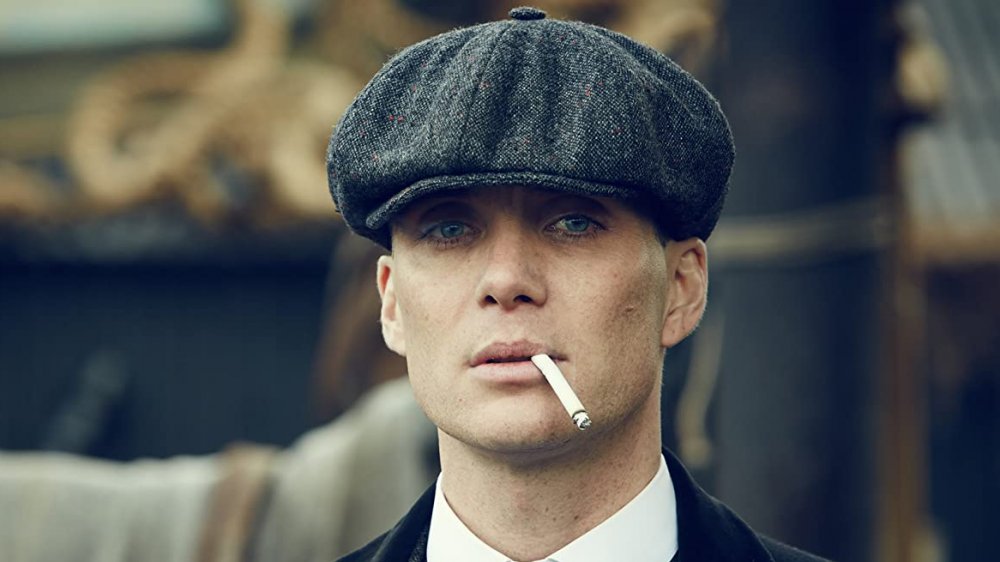 Cillian Murphy doesn't get nearly enough credit for being a magnetic actor, and Peaky Blinders is one of the best showcases of his talent. The series is a violent crime drama that follows the Shelby crime family in early 1900s Birmingham. Murphy plays the head of the family, Tommy Shelby, as the gang navigates betrayal, rival criminals, and zealous lawmen.
Peaky Blinders is a bleak, sprawling gangster story, and it features plenty of the hallmarks of the best gangster films. The writing and acting are both phenomenal — besides Murphy, you'll also see actors like Sam Neill, Tom Hardy, Anya Taylor-Joy, and Helen McCrory. Peaky Blinders has also received plenty of accolades for its costuming and production design, so fans of pretty television will certainly appreciate the world the series creates.
Peaky Blinders isn't the most uplifting show in the world — like many gangster epics, it can be a tense affair where the audience is just waiting for someone else to make a bad decision. If you don't mind being stuck in the mire with some scoundrels, this is one of the best places to be. There are currently five seasons on Netflix.
The End of the F***ing World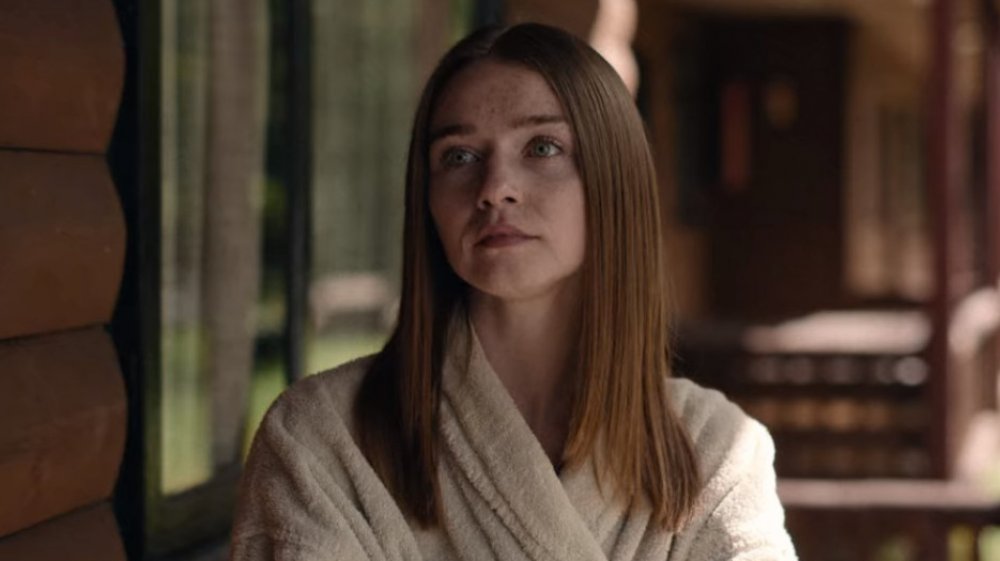 The British often find humor in the darkest places, and comedy doesn't get much darker than The End of the F***ing World. The basic premise is centered around a teenager named James, who is a bit... different. Specifically, he decides he wants to kill a person, and picks out a new girl at his school to be his first victim. He pretends to be attracted to her and starts dating her so that he can find a good time to commit his murder. Without getting too far into spoiler territory, things don't exactly go according to James' plan, and he may not be as much of a psychopath as he thinks he is.
The show is based on the popular graphic novels by Charles Forman, and it is actually really funny. Obviously, this level of dark humor is not for everyone, but The End of the F***ing World is whip-smart and too clever by half. The cast is great, and every time you think you know where it's going, some new twist pops up to throw you off. There are two seasons on Netflix.
Shaun the Sheep: Adventures From Mossy Bottom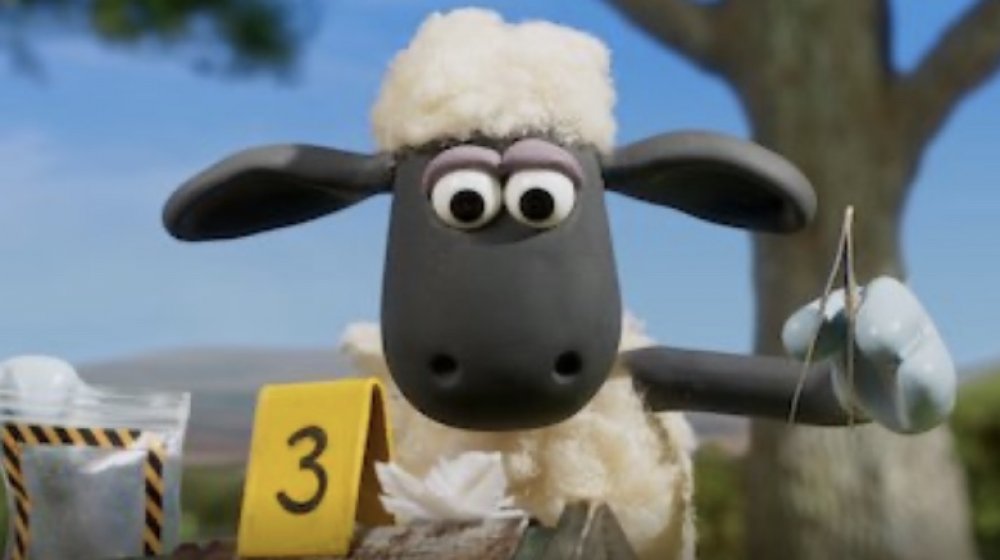 If dark, gritty, or mature are not among the adjectives to describe the type of show you're looking for, then take a swing to the opposite side of things with Shaun the Sheep: Adventures From Mossy Bottom. The stop-motion style will be familiar to anyone who has paid attention to animation over the years. That's because Shaun the Sheep is a spin-off of Wallace and Gromit. This series is a joy to look at, with no small amount of charm coming from how expressive and emotive its characters are.
There is almost no dialogue in Shaun the Sheep: Adventures From Mossy Bottom. The animals all make distinctive sounds, and human characters usually just murmur or sigh to express their emotions. Even though this approach sounds simplistic, it means that the show's characters' appeal is universal. Even though it is a kids' show, Adventures From Mossy Bottom is clever enough to entertain adults.
If you want a show that everyone in the family can appreciate equally, this is one of your best bets. There's a single season on Netflix, and a Shaun the Sheep movie if you want more.
The English Game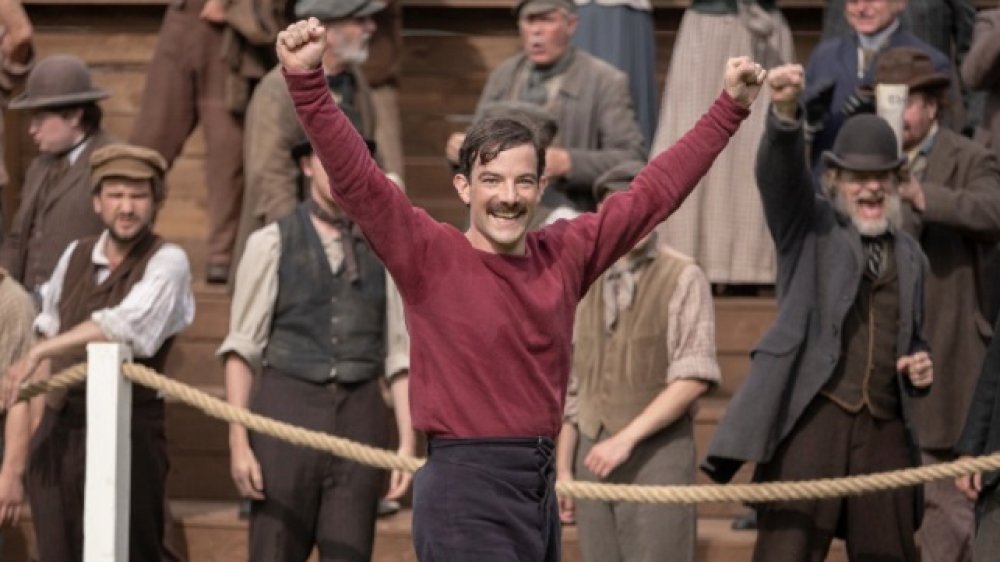 There may only be six episodes of The English Game, but the story it tells and the way it does so absolutely makes it worth a spot on this list. For some reason, American audiences generally have a shorter attention span than Europeans when it comes to the game of soccer (or football, as they call it across the pond), but the care put into the drama behind it in The English Game might win a few new fans over.
The English Game is a historical drama, set during the late 1800s. It focuses on an amateur soccer team composed mostly of blue collar workers from a local mill. The team's manager decides to make a play for the FA Cup — now one of the biggest titles in English football, but only available to amateur teams at the time — by signing two high-level players. In the process, English football is changed forever. It's a classic underdog sports story, based on true events that helped shape "The Beautiful Game" into its modern day structure.
There are enough football, basketball, and baseball underdog stories out there. Any fan of a good sports story will find tons to like with The English Game.
Dracula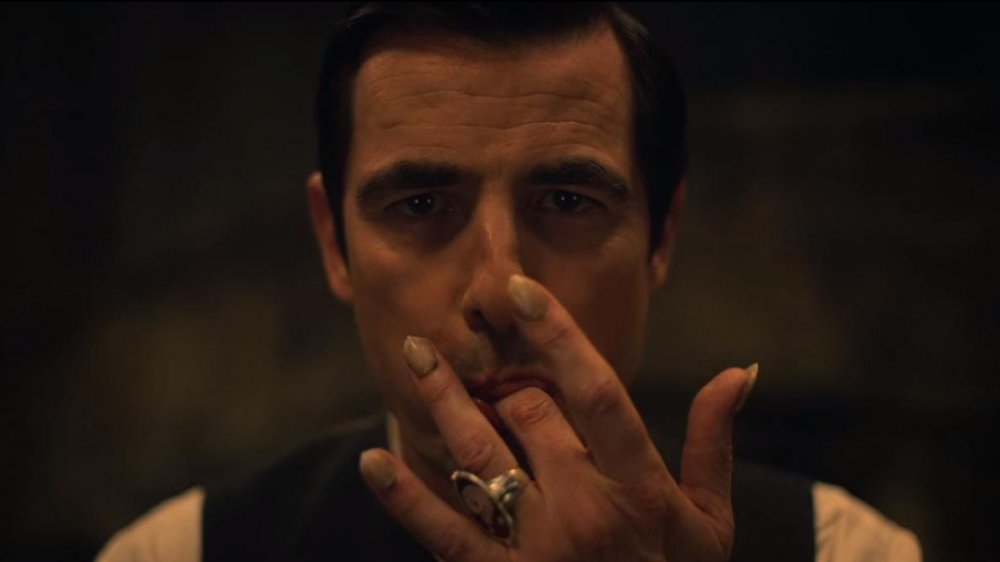 Maybe we're just suckers for the writing team of Mark Gatiss and Steven Moffat, who also brought Sherlock and some of the best seasons of Doctor Who to light, but their 2020 take on Dracula is just too much fun. The only issue with it is that there just isn't enough — like Sherlock, episodes are about an hour and a half, but there are only three of them as of this writing. Any fan of supernatural horror will love this retelling of the classic bloodsucker tale.
Like Sherlock and its source material, Dracula turns just enough of its modern eye to the Gothic horror tale to make it fresh. Even if you're a connoisseur of vampire stories, there will be some new things here to take in. Claes Bang, who plays the title role, has some stiff competition in the annals of film and television, but he brings so much energy and charisma to his performance as Dracula that you will not forget him anytime soon.
We also can't get by without mentioning Dolly Wells, who stars alongside Bang and absolutely kills it with her performance. Don't miss this one.
Sex Education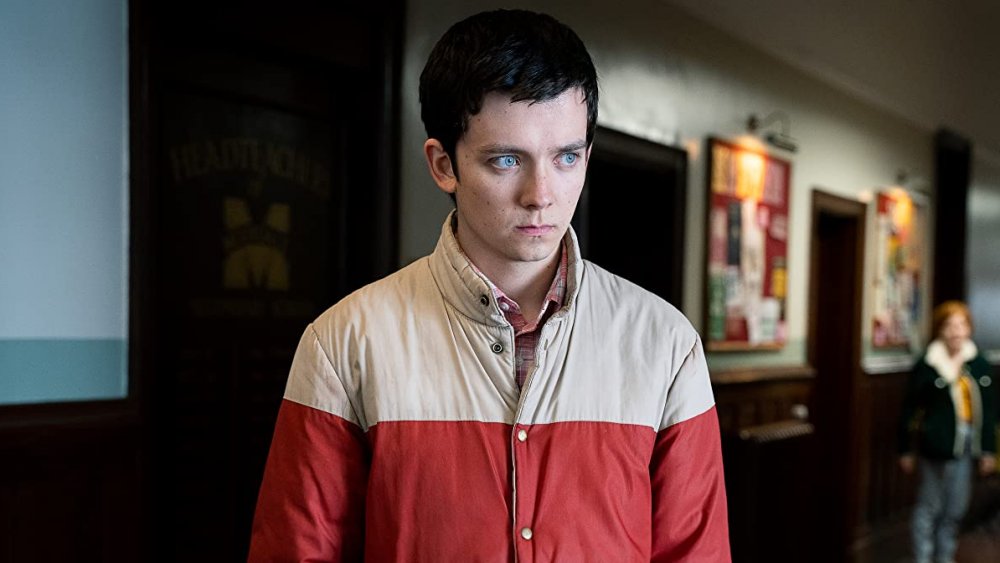 The premise of Sex Education is probably enough to tell you whether or not you'll enjoy it. It's a show about a shy high school student named Otis who starts a business in his school to help his classmates with their sex questions. He's qualified for it (so he thinks) because his mother is a sex therapist, and her matter-of-fact attitude and openness about sexuality has given him a distinct view of all aspects of sex. As an example, the first episode sees Otis help an "alpha male" at his school deal with erectile dysfunction.
There's a lot of dark humor coupled with the standout mother-son relationship from Asa Butterfield as Otis and Gillian Anderson as his mother. Anderson is obviously known as Dana Scully on The X-Files, and Butterfield had success from an early age with lead roles in films like The Boy in the Striped Pajamas, Hugo, Ender's Game, and the criminally unknown Son of Rambow. Their relationship is the glue that holds Sex Education together, and the two actors are on top of their game here. There are two seasons on Netflix.
The IT Crowd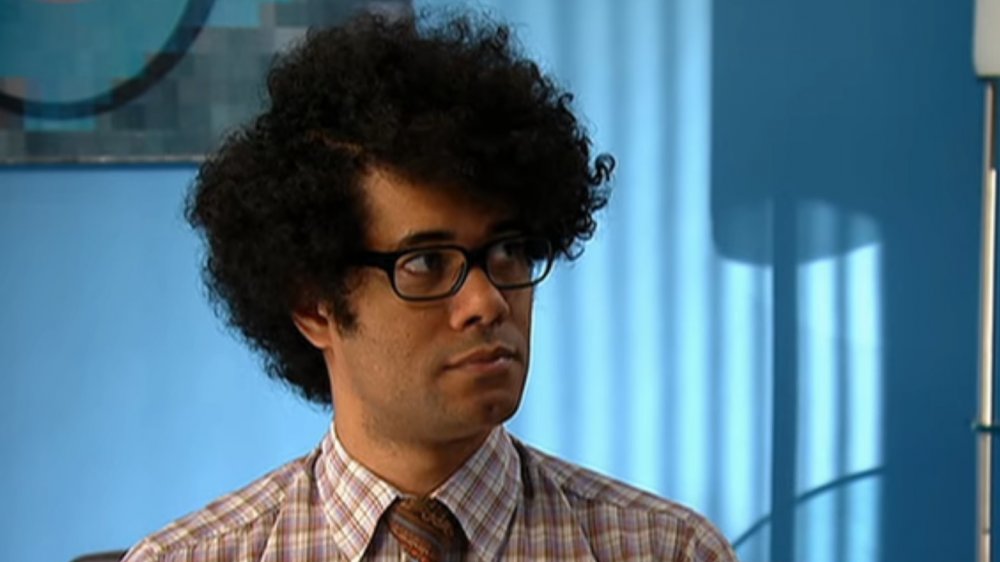 Fans of sarcastic, absurdist humor like Community and Arrested Development will find a lot to like with The IT Crowd. It looks on the surface like a typical workplace comedy, but there's a lot going on under the hood that makes it more akin to the awkward, ridiculous style of setups that fans of those shows will appreciate.
The IT Crowd takes place at a tech company run by a buffoon. The boss appoints a new hire (Katherine Parkinson) as the head of his IT department, despite the fact that she is totally ignorant of computers. She has to manage the awkward relationships between the other workers at the company (played by amazing comic actors like Chris O'Dowd, Richard Ayoade, and Noel Fielding), and the situations they get into are horribly awkward and hilarious.
If you want to know whether The IT Crowd is up your alley, check out the second season episode "The Work Outing." If that type of humor doesn't get you laughing, then you may want to look elsewhere. For the rest of us, there's plenty more where that came from.
Bodyguard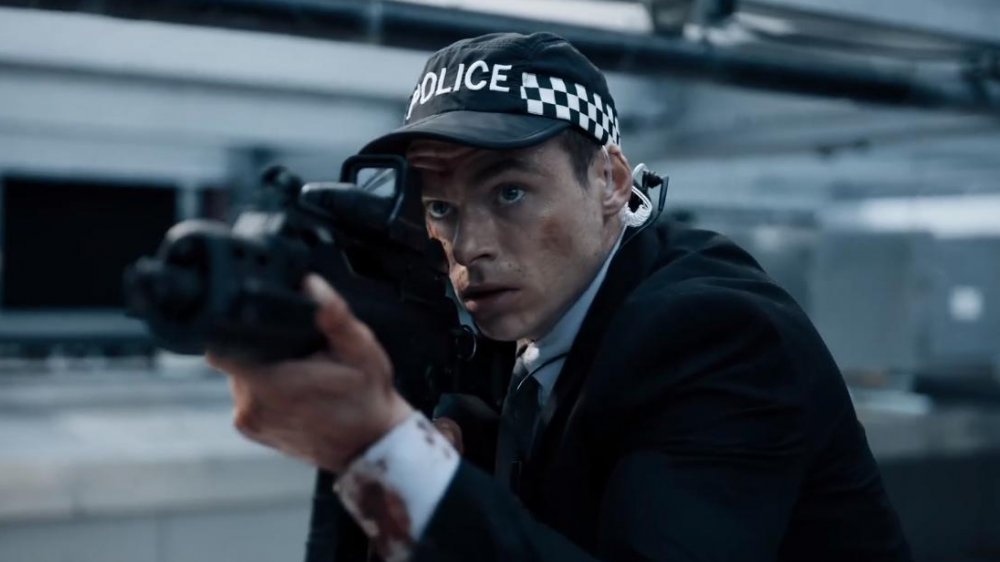 If you like a good political thriller, you won't find much better — British or otherwise — than Bodyguard. It stars Richard Madden (Robb Stark from Game of Thrones) as a military veteran suffering from PTSD who is assigned to protect a member of Parliament named Julia Montague (Keeley Hawes). Their politics clash, and all sorts of under-the-table machinations are in motion, causing each character to question their own beliefs.
Bodyguard was a huge hit on release, and it won several awards for production, acting and writing. It also brings up a lot of hot-button issues and addresses them in chilling ways: PTSD and the mental health of veterans, surveillance and public information, and what role the government has in dealing with these issues. Madden and Hawes both give dynamite performances, and the supporting cast gets plenty of memorable moments to shine as well.
There's only one season on Netflix currently, but a second is on the way. This is one you won't be able to stop watching.
Crazyhead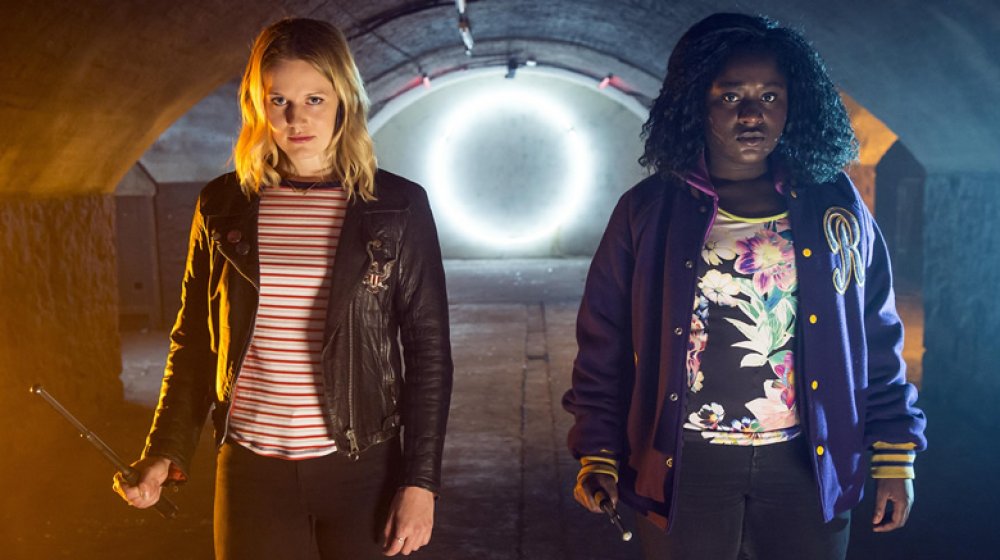 It's a crying shame that Crazyhead got just one season — only six episodes of a great supernatural comedy that many outlets, like Vox, have called a "British Buffy." Still, those six episodes are absolutely worth the watch. Besides, you just never know what could happen. Enough of an audience might bring back Amy and Raquel for more demon-battling goodness.
Here's the premise: Amy (Cara Theobold) is a woman in her early 20s working in a bowling alley. She also happens to be what's known as a "seer," someone who has the ability to sense demons hiding among humanity. She soon encounters a much more badass seer named Raquel (Susan Wokoma), and the two set about hunting and destroying every demon they encounter. It's funny, it's subversive and it's got some excellent effects and fight choreography. About the only thing it doesn't have is... more than six episodes.
It's too bad — watch an episode and you'll be hard pressed to think of a reason why this show didn't take off. An extraordinarily fun and kinetic six-episode series makes for a great weekend binge, though.
The Worst Witch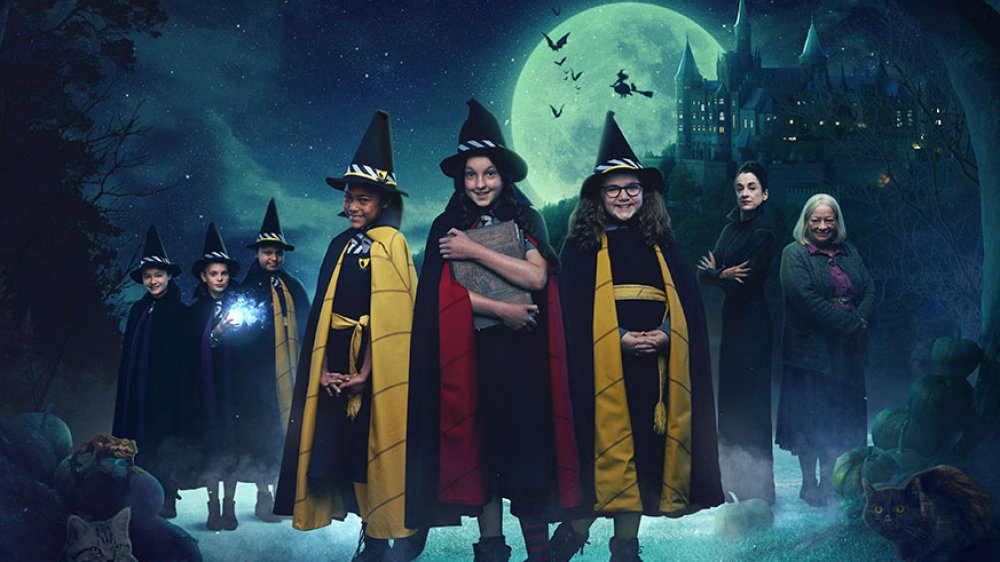 If you want something you can watch with your kids, there aren't many better options than The Worst Witch. Based on the series of novels by Jill Murphy that began in 1974, The Worst Witch has some serious Matilda and Harry Potter vibes, plus it features Lyanna Mormont herself, actress Bella Ramsey, in the lead role as Mildred Hubble.
The Worst Witch is about Miss Cackle's Academy for Young Witches, a special boarding school for magic users to learn how to best utilize their abilities. Mildred is the titular "worst witch" because her clumsy behavior often causes disasters. Though it may sound a lot like a certain boy wizard's famous adventures, The Worst Witch has refreshingly low stakes — there isn't a group of evil wizards threatening life as we know it. It's more of a boarding school comedy of errors with some magical abilities thrown in to make for more absurdity.
The Worst Witch is definitely a children's show, but it's clever and timeless enough for adults to enjoy, too. It's definitely one to check out, especially if you grew up with the books — the nostalgia vibes are strong here in that case.
Lovesick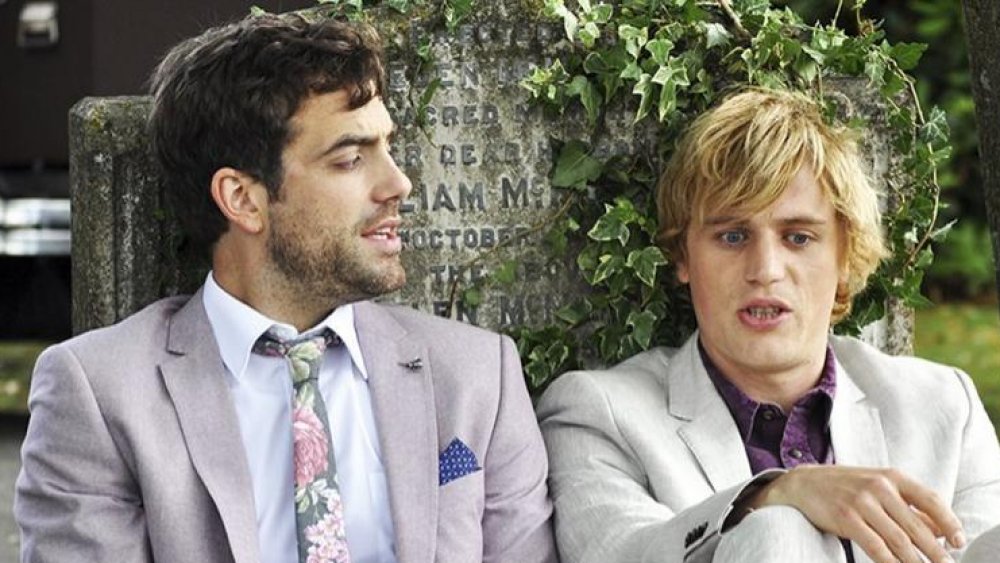 We just have to point out that Netflix made a huge mistake when they changed the name of this series to Lovesick; it was originally called Scrotal Recall, and that's just an objectively better name. Despite the fact that Lovesick sounds way less interesting, the show still stands as one of the best modern British sitcoms, featuring likable characters and relatable scenarios, all centered around one awkward premise.
Lovesick is about a group of twenty-something housemates living in Glasgow. The central character, a man named Dylan, learns he has chlamydia and starts seeking out his ex-lovers in order to let them know. It's mostly told through flashback to show how the characters have changed and evolved over time, helping to set up many of the jokes with some clever cutbacks and setups. As of this writing, there are three seasons on Netflix, and you can definitely tell (in a positive way) when the show jumped networks between the first two seasons.
Lovesick is often hilarious and always clever, and its fairly realistic take on friendship and the world at large makes for some extremely relatable situations. It nails that cringe-y comedy that British television does so well.
Skins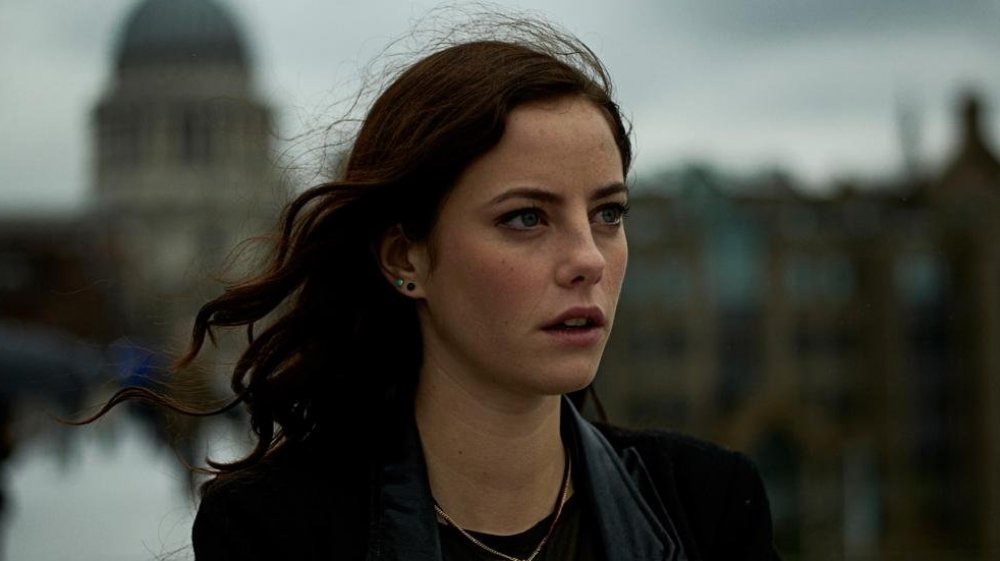 After just a few episodes of Skins, it won't take you long to figure out why the American version failed miserably. It's an extremely smart dramedy that addresses some big-picture topics: mental illness, homelessness, dysfunctional families, suicide, and so many more. It does all this through the lens of the final two years of "sixth form," which we would call high school across the pond. That type of stuff doesn't really fly over here — it especially didn't around 2010, when the show started gaining an audience.
What's so great about Skins, however, is that it addresses things that we're all familiar with. By putting all these elements in the world of high school, it becomes instantly recognizable to anyone who watches it. It also smartly trades out its cast every few seasons, as they finish their schooling and new students appear.
Skins does a great job of showing the different ways that people respond to certain situations, all while creating empathy in the viewers for why certain people act in certain ways. It can be a tough watch, but it's extremely powerful. It's not all dark and depressing, either — there's plenty of comedy gold here, too.
Flowers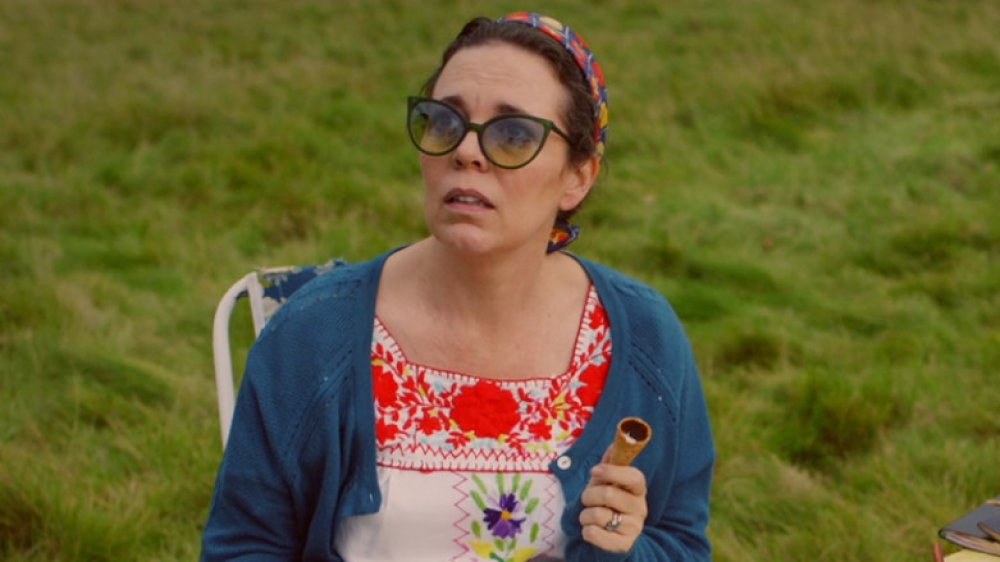 Olivia Colman is a treasure, and her talent is instantly recognizable anytime she's on your screen. Few shows or movies give her a chance to showcase her talents more than Flowers. Julian Barrett of The Mighty Boosh joins her in this incredibly dark comedy.
Flowers is a remarkably weird show that is tough to describe. It focuses on the well-to-do Flowers family — Barrett plays a children's book author who is dealing with some severe depression. His wife, played by Colman, is convinced that he is having an affair with his illustrator. Their twin children, an inventor and a gothic musician, struggle with their own hangups. It's seriously odd and uncomfortable, but it's also frequently hysterical. It also touches on mental illness in a way that not many shows can, especially comedies.
If you've ever seen The Mighty Boosh or other British absurdist comedy, you probably have a pretty good idea whether or not Flowers will fit your style. If you're unsure, load it up — you'll probably know in the first few minutes (in which a suicide attempt goes wrong) whether it'll be up your alley.
Toast of London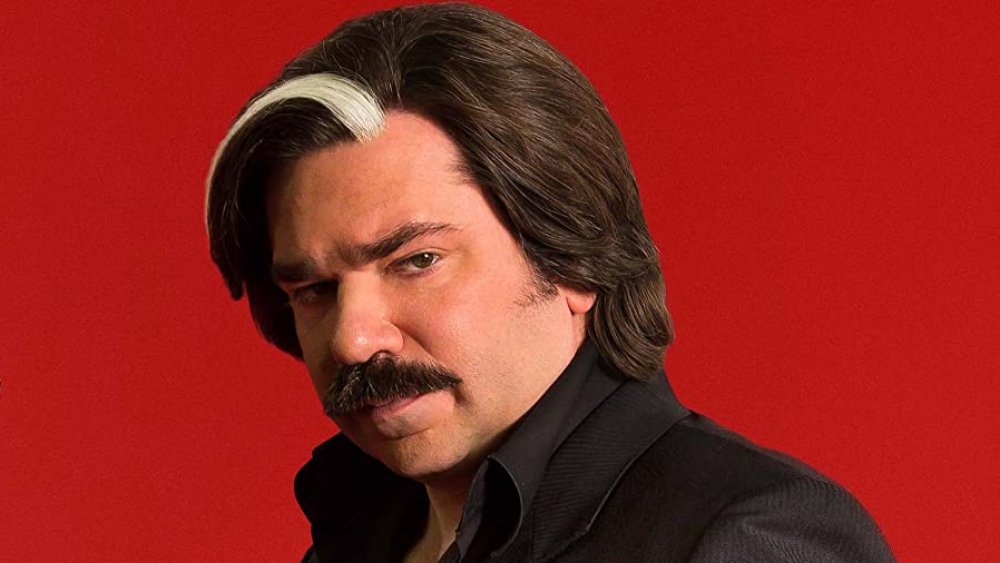 Nobody does absurd, awkward humor quite like the British, and there aren't a lot of series that do it quite as well as Toast of London. It features ridiculous situations, clueless people, and the type of humor that builds and builds for an entire episode before unleashing itself in all its cringe-worthy glory.
Matt Berry stars as a self-important, totally clueless actor named Steven Toast, a wannabe Lothario with no real concept of how wholeheartedly average he is. There's a great ensemble cast of British comedians that you're sure to recognize, but Berry, of The Mighty Boosh and What We Do in the Shadows fame, is the big draw with his perfect timing and wonderfully clueless delivery.
Berry fully inhabits this incredibly fleshed-out character, and there's plenty to get lost in with Toast of London. Each episode features a new song, performed by Berry, and he even released an in-character autobiography of Steven Toast. On top of that, there's an audio book version, read by Berry as Toast. There's a lot of meta to be had here.
Top Boy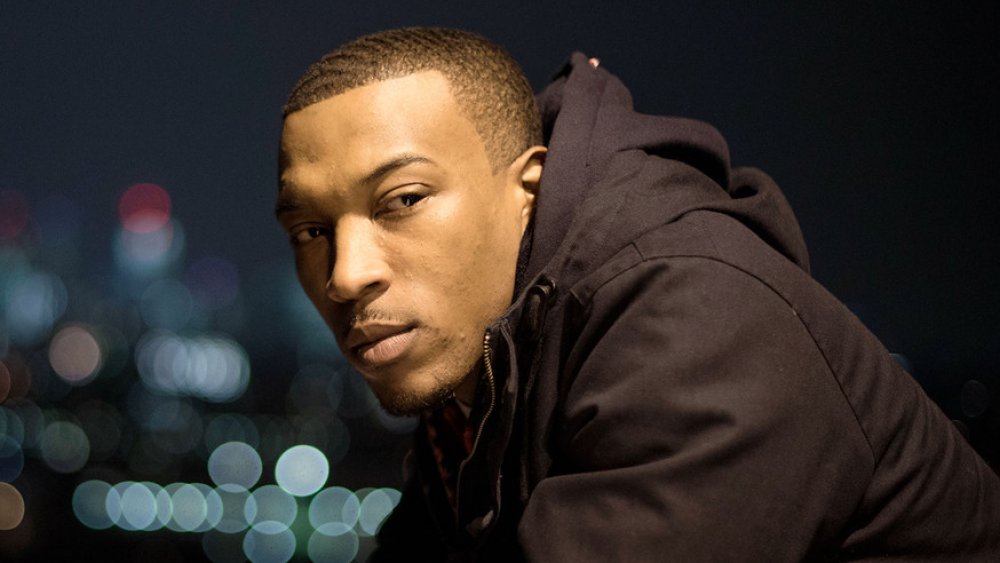 Top Boy is one of those great crime shows that imparts moral lessons without descending into preachiness or obvious allegory. It's a show about all the shades of grey we live in, where the law's bad guys are often society's good guys and vice versa. It's just a great take on the classic crime drama, set against the background of the East London drug trade.
Top Boy follows a group of low level criminals as they try to better themselves and survive in the cutthroat underworld of modern day London. Dushane (Ashley Walters) and Sully (Kane Robinson) are absolutely dynamic characters, played with serious intensity and believability. They aren't perfect, but their reasoning and development are always understandable, and you can't help but sympathize with them even as they make some absolutely boneheaded decisions. Top Boy is not for the faint of heart, and yet it's a show that's super easy to binge, as each episode will leave you wanting more.
If you decide to sit down with Top Boy, you should start with Top Boy: Summerhouse. That's the title given to the original two BBC seasons, whereas Top Boy is actually the third season (after Netflix brought the show back).