This Is How Much Jodie Whittaker From Doctor Who Is Actually Worth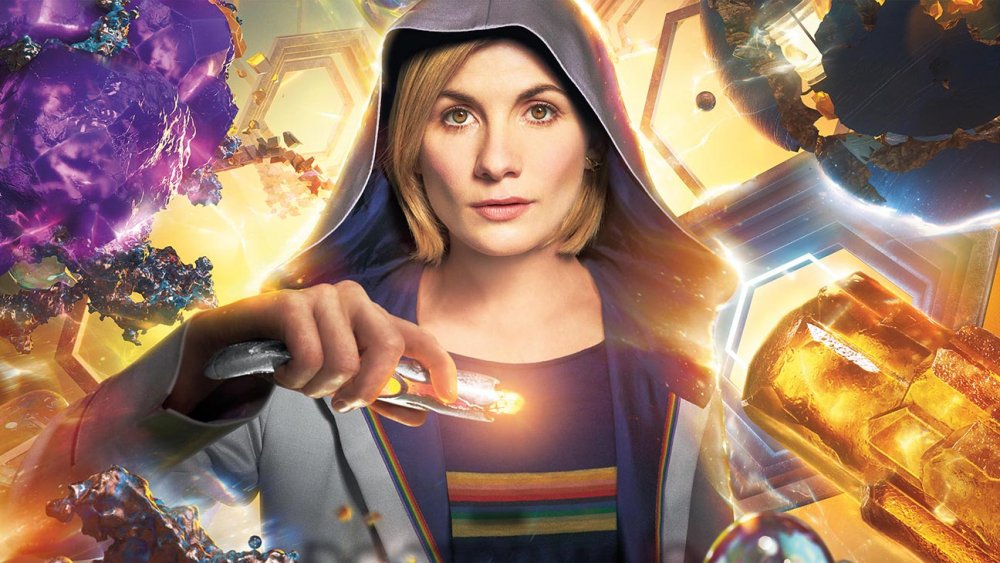 BBC
It's easy to forget now, but it was just a couple of years ago when Jodie Whittaker shocked the sci-fi world by stepping into the Tardis to become the first female Time Lord in the history of the BBC's long-running series Doctor Who. Whittaker took over the role from one of the all-time great Doctors, Peter Capaldi. In her first two seasons, Whittaker has charged headlong into the action-packed, time-traveling fray, seeking to put her own stamp on the iconic role while attempting to win over longtime fans and fresh converts alike.
For the most part, that's just what she has achieved, bringing a fresh energy and worldview into a series that had, for all its charm, wit, and originality, become a little bit stale ahead of her arrival. Of course, the entrance of a female Doctor also changed the complexion of the entire saga, and some fans chose to opt out. To those fans, we'll simply say that it's your loss, because as up and down as Whittaker's time on Doctor Who has admittedly been, her presence has also forced the show to innovate in imaginative new ways.
Whittaker's heavily publicized arrival on Doctor Who obviously gave the actor's public and professional profiles a serious boost, bumping her status from a respected, perpetually up-and-coming performer on the UK scene to the internationally known face of a franchise. While that bump will certainly keep her on the public's radar in the coming years, there's little question that her Doctor Who gig has also contributed greatly to her bank account as well. As of this writing, Jodie Whittaker's personal net worth is currently estimated at around $6 million. 
How Jodie Whittaker built her fortune before her Doctor Who breakthrough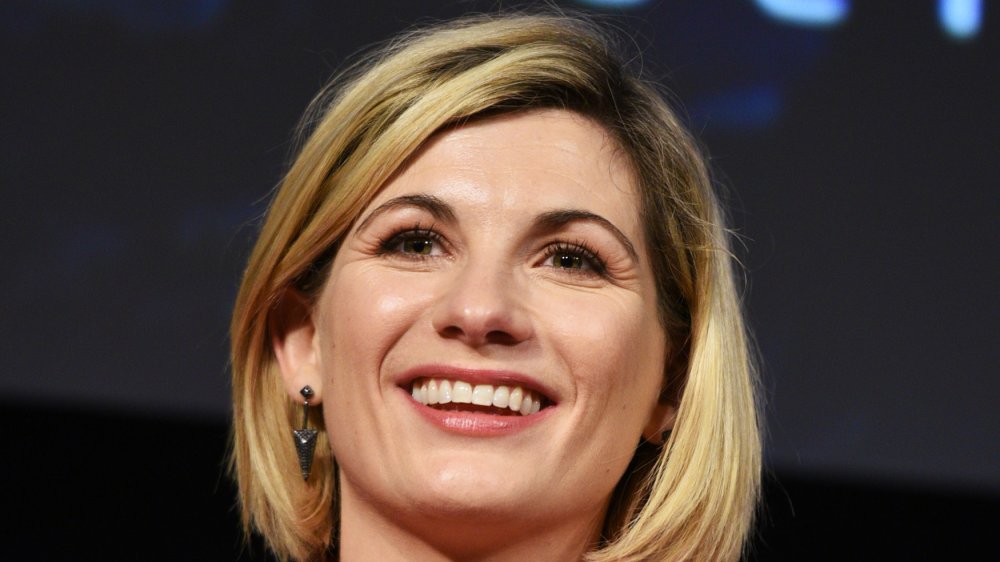 Andrew Toth/Getty Images
Though rumors abound about Whittaker's Doctor Who status amid ongoing ratings struggles, the actor recently confirmed to Entertainment Weekly that she'll be in command of the Tardis for at least one more season. That's just the sort of stay-the-course mentality which has allowed Whittaker to make her name as an actor, and eventually find big time success via her Doctor Who breakthrough.
You may not realize it, but Whittaker has been earning a living in the acting game since her teens. She got her first big break starring as a manipulative, wayward teen opposite screen legend Peter O'Toole in the Oscar-nominated 2006 dramedy Venus. Whittaker would make an equally strong impression a couple of years later, appearing with Eddie Redmayne and Gemma Arterton in a BBC production of Tess of the D'Urbervilles, following up that turn with several more small screen gigs.
Whittaker got a serious career bump in 2011 when she scored roles in a pair of UK genre projects. The first of these was Joe Cornish's absolutely brilliant 2009 alien-invasion horror-comedy Attack The Block, in which she shared the screen with future Star Wars star John Boyega. She followed up that memorable turn with an unforgettable stop on the BBC's lauded, techno-phobic saga Black Mirror (in the heart-wrenching season 1 episode "The Entire History of You"). From there, Whittaker has remained a steady presence on screens big and small, scoring further raves for her turn as a grieving, tormented mother on another BBC breakout, Broadchurch (opposite The Crown's Olivia Colman, and former Doctor Who star David Tennant).
With such a strong background, a bright future ahead, and Doctor Who currently paying the bills, it's safe to assume that Whittaker's professional and personal fortunes will be safe for years to come.