Henry Cavill Reportedly Returning As Superman — But There's A Catch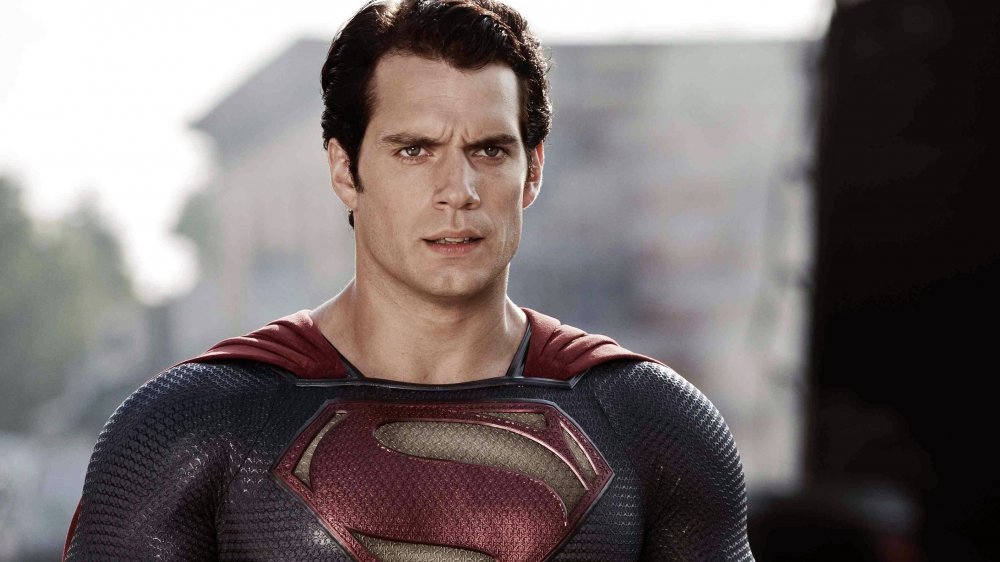 Warner Bros./DC Entertainment
Look, up in the sky! No, it's not a bird, or a plane. We've been through this before; you know it's Superman. But wait — it's Henry Cavill's Superman. 
According to reports by Deadline and The Wrap, Cavill's Superman is in talks to fly the skies once more. 
Each outlet issued their own pieces citing sources with inside knowledge of the situation, claiming that the folks at Warner Bros. and DC Entertainment are looking to again slap a red cape and an S-emblazoned suit on the dashing English actor in the future. While Deadline notes that its sources have shared that Cavill "could come back in a couple of different ways," TheWrap reports the insiders it obtained information from have said there's been no explicit statements as to what capacity in which Cavill will return as Clark Kent.
However, if Deadline's report is to be believed, there's a pretty big catch that comes along with Cavill's reported comeback as the Man of Steel: It won't be in his own movie.
The outlet claims, based on the intel gathered from its anonymous sources, that of the many ways Cavill may circle back to the silver screen as Superman, one is definitely "not a standalone film." No one likes to be the bearer of bad news — though this nugget of information (which hasn't been confirmed or denied by Warner Bros. or DC Entertainment as of this writing) is really only a mildly sour note in an otherwise lovely melody — but anyone hoping for Supes solo movie should probably temper their expectations at the least and abandon that dream at worst.
Did Henry Cavill ever actually hang up his Superman cape?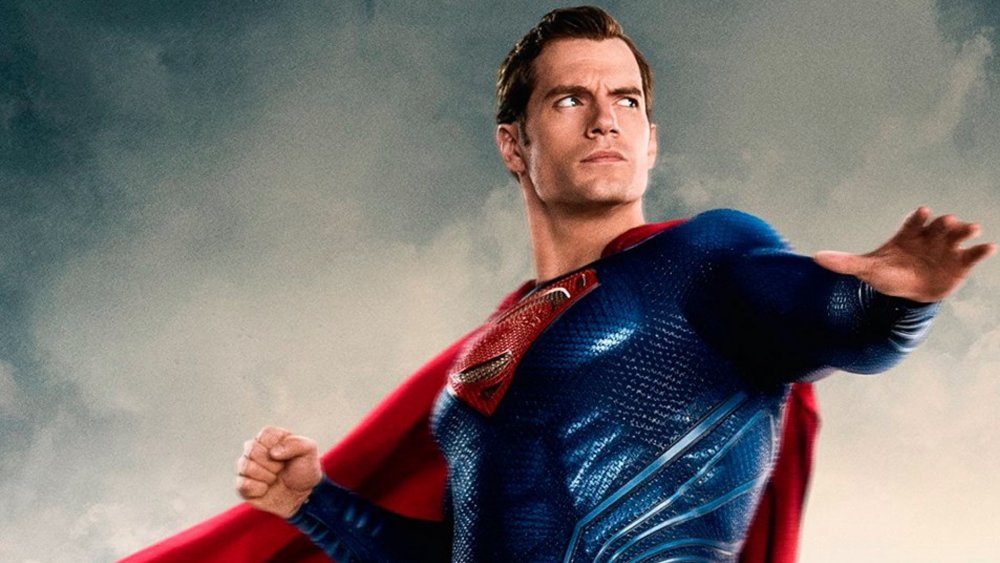 Warner Bros./DC Entertainment
These reports come about a year and a half after Cavill was said to have stepped down from his role as Superman. In September 2018, The Hollywood Reporter broke the news that Cavill and Batman actor Ben Affleck were leaving their respective roles, both having appeared in 2017's abysmally reviewed and poorly performing ensemble flick Justice League, during a time in which Warner Bros. was aiming to start "steering its ship slowly into another direction" after hitting "reset" on the DC movie universe. 
Cavill remained quiet in the immediate aftermath — and then confused fans immensely when he finally did break his silence. The actor posted to his Instagram account a video of himself holding a Superman figure while a dog-bark remix version of Johann Strauss II's 1886 waltz "The Blue Danube" played in the background. How's that for cryptic?
Fans and industry professionals alike expressed sadness over Cavill apparently leaving his Superman post, but in December 2018, Cavill's Justice League co-star Jason Momoa, the buff dude behind Aquaman, insisted that Cavill's days as Clark Kent weren't over. In an interview with Entertainment Tonight, Momoa said that Cavill was "absolutely not" leaving the role of Superman. "He loves the character and he's not [leaving], 100 percent," added Momoa, later reiterating that a Cavill-as-Supes exit was "absolutely not" happening.
Flash forward to November 2019, around the time of Justice League's two-year anniversary, and Cavill finally spoke out about the reports that he would never again portray the Metropolis Marvel. Speaking with Men's Health, Cavill addressed the rumors head-on — and promised that fans hadn't seen the last of him as Superman. 
"I'm not just going to sit quietly in the dark as all this stuff is going on. I've not given up the role," he said. "There's a lot I have to give for Superman yet. A lot of storytelling to do. A lot of real, true depths to the honesty of the character I want to get into. I want to reflect the comic books. That's important to me. There's a lot of justice to be done for Superman. The status is: You'll see."
How might Henry Cavill come back as Superman?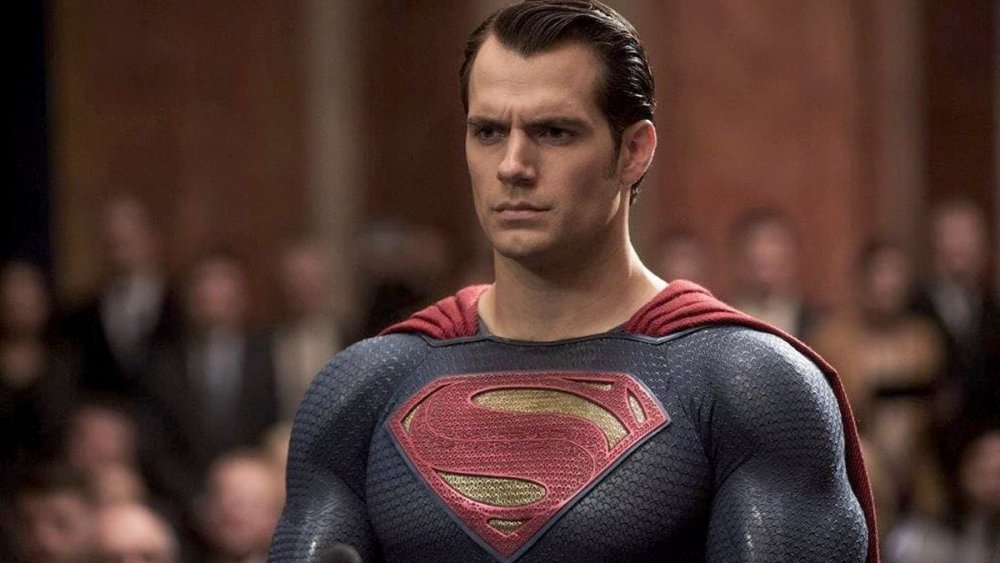 Warner Bros./DC Entertainment
But pray tell, Henry Cavill, how might the world see? The truth of it, it seems, is that Cavill could make his grand reappearance as Superman in any number of ways. 
While it's been reported that a second Man of Steel movie isn't in the cards – Deadline included in its report of Cavill's purported return two separate comments that "there is not a Man of Steel sequel in the works" and that "Warner Bros. is not developing a Man of Steel sequel" — the DC Extended Universe is pretty vast and consists of a number of unique mini-franchises and off-shoots. With so many moving parts and movies in development right now, there are quite a few places that Cavill's Clark Kent could pop up in.
There's a chance that Cavill — who first appeared as Superman in 2013's Man of Steel before reprising the role in 2016's Batman v Superman: Dawn of Justice and 2017's Justice League — could cameo in three upcoming DC movies, as Deadline notes. These are Black Adam, the Dwayne Johnson-starrer that will launch on December 22, 2021; Shazam! 2, slated for release on April 1, 2022; and Aquaman 2, scheduled for a December 16, 2022 debut. Given Superman's connection to Aquaman through the Justice League, Aquaman 2 seems the most plausible.
But why wouldn't he show his face in films like Wonder Woman 1984 or James Gunn's The Suicide Squad? And what about The Batman? Well, the first two have already completed principal photography, so unless Cavill somehow films very last-minute reshoots, it's unlikely he'd appear in either of those films. As for The Batman, that stars a brand-new actor in the titular role: Robert Pattinson. Cavill's Superman has interacted with Batfleck, not Battinson. No need to mess up any continuity or confuse audiences just for the sake of a Cavill cameo. 
Of course, Cavill will appear in the Snyder Cut of Justice League heading to HBO Max sometime in 2021 — but it will probably just be his past self in the part. While it's been reported that some actors may return to record additional dialogue, nothing has been confirmed in regards to stars filming any sort of supplemental material for Zack Snyder's Justice League. 
In any case, Cavill could well and truly be coming back as Superman. Let's just hope he doesn't have to suffer through any mustache-related heartache this time around.