Henry Cavill Breaks Silence Following Superman News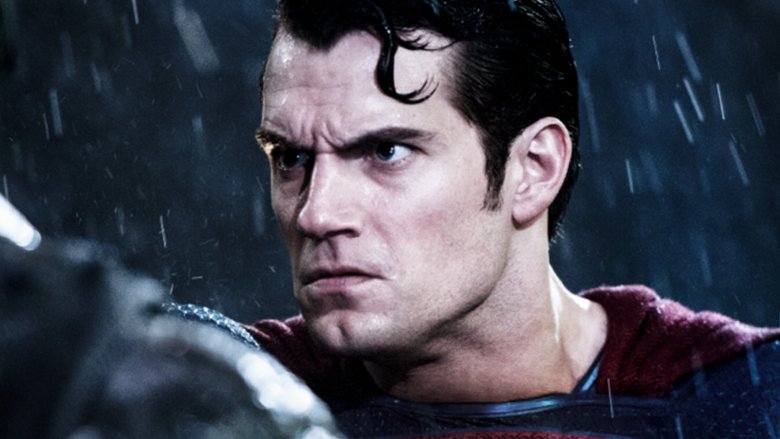 When word got out that DC Extended Universe actor Henry Cavill — who has played the suave, swoopy-haired Superman since Man of Steel in 2013 – was reportedly cutting ties with Warner Bros. and saying goodbye to his role as Clark Kent, the internet erupted into a storm of confusion, disappointment, and sadness. Many wondered who would replace the charming Brit as Superman and a fair few others expressed concern over how Warner Bros. would address the iconic comic character's recasting, particularly amongst the myriad issues the DCEU already faces. 
But just when fans thought that all hope at a solid explanation of the Superman situation was gone, Cavill himself stepped up to the plate to respond to the social media-exploding reports. 
The only problem is that when the actor finally broke his silence on the current state of superhero affairs, he didn't actually clarify anything. In fact, Cavill made things even more perplexing, leaving everyone less certain about his involvement in Warner Bros.' comic book movie world than ever before. On the heels of the original article from The Hollywood Reporter, Cavill posted to Instagram a video that was about as cryptic as his digitally removed mustache in Justice League was glaringly obvious. 
The clip shows Cavill wearing a shirt with "Krypton Lifting Team" emblazoned across the chest and slowly lifting up an action figure of himself as Superman into frame. Without so much as uttering a single word, pulling a face other than one most would call "eerily stoic," or breaking eye contact with the camera, Cavill lowers the figure while a dog barking version of Johann Strauss II's 1886 waltz "The Blue Danube" sounds off in the background. Once the Superman figure is out of shot, the video ends. 
Bewildering, right? 
Unfortunately, it isn't just the video that's puzzling — the clip's caption is confusing as well. All Cavill wrote was, "Today was exciting," with the hashtag "#Superman," which does essentially nothing to clear up uncertainty or demystify the circumstances at hand. 
Pushing all the weirdness of Cavill's video aside for a moment, we can explore what "exciting" in the caption might mean. Of course, Cavill could be excited about flying away from his Superman post and spreading his wings to new cinematic territory. On the other hand, maybe making this odd Instagram video was his way of referencing the thunderstorm of tweets that rained down and the buzzing news cycle that stirred up after THR first reported he was out as the Man of Steel. While fans at home probably wouldn't consider the news particularly "exciting," perhaps Cavill was feeling enlivened by having so much attention on him at one time, hence the strange, Superman-centric social media post. 
At the time of writing, Warner Bros. has yet to confirm or deny Cavill's exit from the DCEU. On Wednesday, September 12, the same day THR claimed Cavill was "hanging up the red cape," the studio released an official but fairly ambiguous statement. It reads, "We have a great relationship and great respect for Henry Cavill that continues to remain unchanged. Additionally we have made no current decisions regarding any upcoming Superman films." Ahead of those remarks, Cavill's manager Dany Garcia tweeted that "the cape is still in his closet," and that Warner Bros. "has been and continues to be [their] partners as they evolve the DC Universe."
So, is Cavill really dropping out as Superman, or is this all some enormous misunderstanding or a backwards, reverse psychology-inspired marketing tactic for a Superman movie that's actually already in the works but one that Warner Bros. is only pretending isn't happening? Although some signs (namely Cavill's Instagram video and the conflicting comments from Warner Bros. and Garcia) point to the latter being true, the former is probably what's genuinely going on.
With Cavill lined up to take on a major new role as Geralt of Rivia in Netflix's eight-episode The Witcher series and WarnerMedia CEO John Stankey stating that the minds at Warner Bros. believe that they can "do better" with the studio's franchises, "in particular at DC," it appears that both the actor and the studio that turned him into Superman are looking to head where the grass is greener — even if that means moving forward independent of one another and breaking fans' hearts in the process.