Shazam! Fury Of The Gods - Everything You Need To Know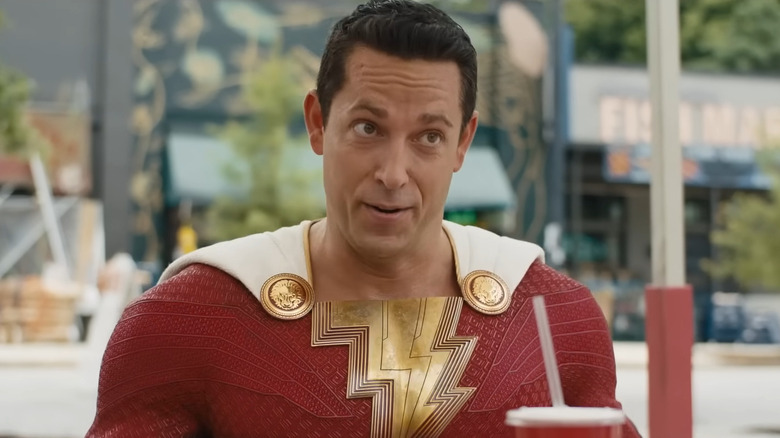 Warner Bros.
We may receive a commission on purchases made from links.
When the first "Shazam!" hit theaters in April 2019, it was clear to everyone that Zachary Levi was perfectly cast as the gum-chewing, floss-dancing tween turned superhero otherwise known as Billy Batson. Levi brought a blend of comedic and dramatic chops to the role — along with his young cohort, Asher Angel — endearing himself to fans across the world. As a result, the film was one of the best-reviewed DCU movies, setting up the stage for a second Shazam adventure.
That sequel finally flew into theaters on March 17, 2023. Titled "Shazam! Fury of the Gods," the film brought Billy Batson and his Shazamily back to the action, pitting the heroes against some ancient, angry foes. But what do you need to know before seeing what these gods are so mad about? For example, who is starring, who is directing, and how are critics feeling about this latest DC flick? Well, get ready to suddenly morph into a wise-cracking superhero as we discuss everything you need to know about "Shazam! Fury of the Gods."
What is the plot of Shazam! Fury of the Gods?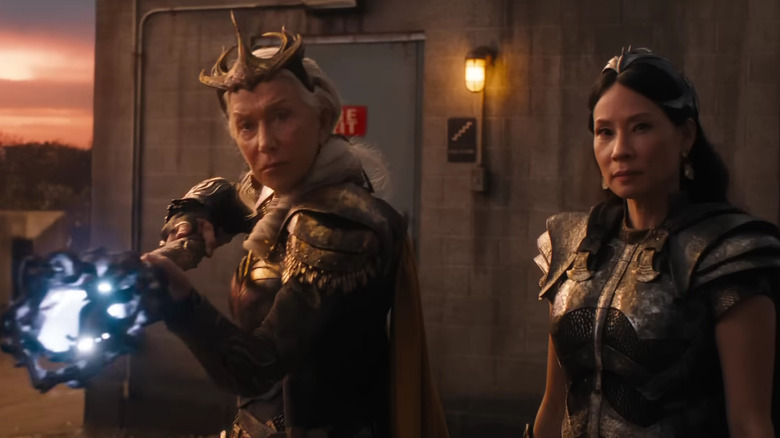 Warner Bros
In the first "Shazam!" film, Billy Batson granted powers to his foster siblings, giving them the ability to transform into jacked, adult superheroes. Now, the Shazamily is doing their best to keep the city of Philadelphia safe, although there's a lot of drama going on in their household. Billy is starting to suffer from some serious imposter syndrome, and he's also worried his family is drifting apart, with Mary Bromfield working on big plans for her future and Freddy Freeman interested in pursuing a crime-fighting career separate from the rest of his siblings.
However, the family finds themselves under attack when the Daughters of Atlas show up on the scene. Named Hespera, Kalypso, and Anthea, these Greek goddesses are a little ticked off. Remember the Wizard from the first film who gave Billy his abilities? The Wizard got those powers by stealing them from the gods, and now the Daughters of Atlas are here to get them back. Once they get their hands on the wizard's staff and seal Philadelphia inside a giant bubble, it looks like there's no stopping them. They've even got their own monster army ready to rock, and they plan on draining the Shazamily of their gifts.
So can Billy stand up to these divine bad guys? Will the Shazamily be able to pull together as one? And can any of the goddesses be swayed to join the heroes in their fight against evil? Hey, we're not here to spoil it — you'll have to find out for yourself.
Who stars in Shazam! Fury of the Gods?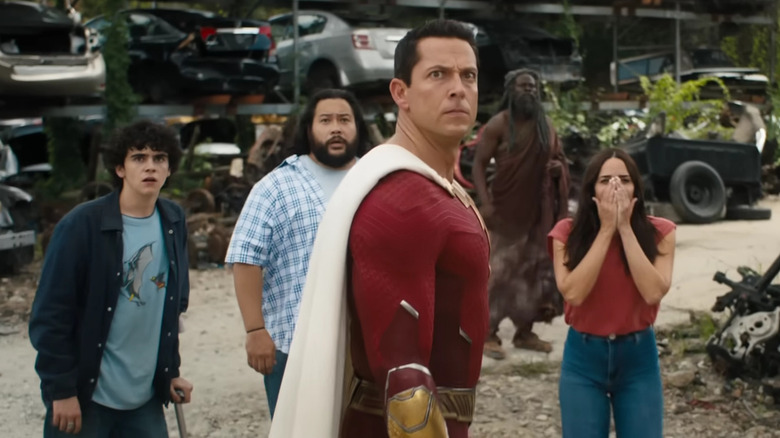 Warner Bros.
There's no "Shazam!" without Zachary Levi. The adult version of the titular hero is perhaps the funniest superhero in cinema (tied for the #1 spot with Deadpool), and that's thanks to Levi's natural wit and charms. Fortunately, Levi is back, donning the big red suit and accompanying his alter ego, Asher Angel as Billy Batson, in the new film.
So who's joining Levi and Angel for this new adventure? Well, there's the Shazamily, of course. Billy's foster siblings are played by Jack Dylan Grazer, Jovan Armand, Ian Chen, Faithe Herman, and Grace Caroline Currey, with Adam Brody, D.J. Cotrona, Ross Butler, Meagan Good, and Currey herself all playing their respective grown-up roles.
As for the Greek goddesses, they're portrayed by titans of Hollywood. The villainous Hespera is played by the legendary Helen Mirren, best known for her Oscar-winning turn in "The Queen," along with her work in the "Fast & Furious" franchise and the provocative "The Cook, the Thief, His Wife & Her Lover." Her villainous sister, Kalypso, is portrayed by the one and only Lucy Liu, who battled the Bride in "Kill Bill Vol. 1" and has worked in projects like the "Charlie's Angels" movies and the "Kung Fu Panda" series.
The third — and less villainous — goddess is Anthea, and she's played by Rachel Zegler, who made a huge Hollywood splash with her debut performance as Maria in Steven Spielberg's "West Side Story." Character actor extraordinaire Djimon Hounsou returns as the Wizard, who gave Billy his superhero powers, while Marta Milans and Cooper Andrews return as Billy's loving foster parents.
Who directed Shazam! Fury of the Gods?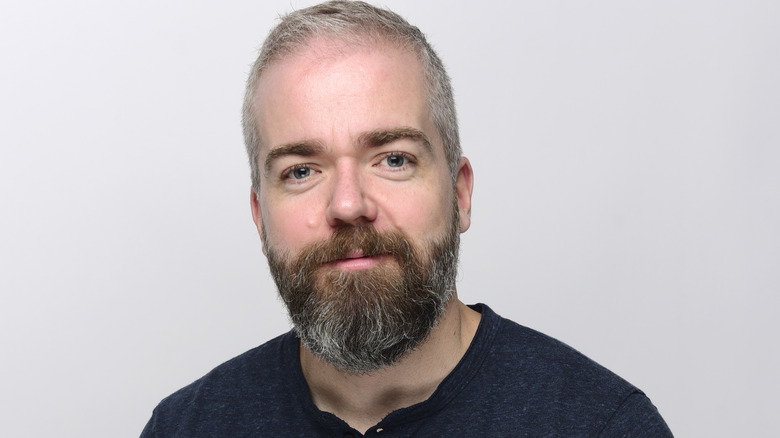 Vivien Killilea/Getty Images
David F. Sandberg broke onto the scene with one of the creepiest short films ever made — 2013's "Lights Out." He then turned that eerie little movie into a feature-length flick, one released in 2016. After that, he revisited the horror genre with "Annabelle: Creation" before lending his talents to the original "Shazam!" — a superhero story that had its fair share of monster movie moments, such as that hilariously dark boardroom scene involving a bunch of hungry demons.
After the success of the first film, it makes sense that Sandberg returned to director's chair for "Shazam! Fury of the Gods." Speaking with Total Film, the filmmaker explained the movie would be taking a wider approach to the story and its characters than the first film, saying, "It's still Shazam's movie, but it's also about the family. They've all been superheroes for a while now, trying to stop crime and save people. But they're not very good at it. The city has dubbed them the Philly Fiascos." That's a pretty funny angle, and now, you can see our heroes redeem themselves when the Daughters of Atlas arrive on the scene.
Who wrote Shazam! Fury of the Gods?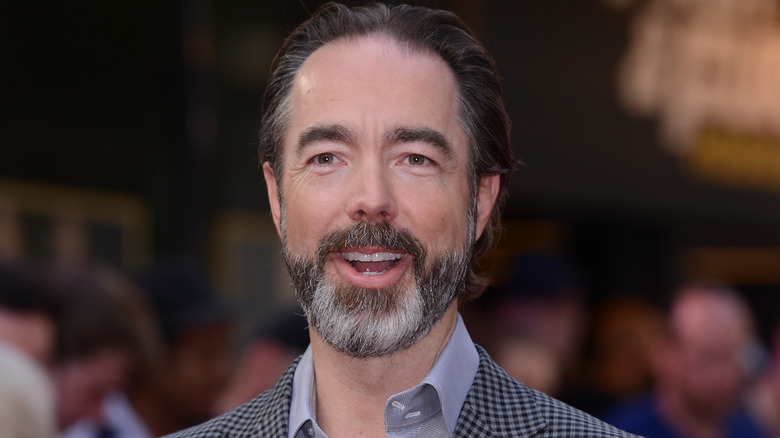 Joe Maher/Getty Images
The original "Shazam!" had pretty much everything — laughter, tears, screams, and explosions. What more could you want from a superhero movie? All that goodness was largely thanks to screenwriter Henry Gayden, who's also worked on projects like "Earth to Echo" and "There's Someone Inside Your House." Never fear, Gayden returned for part two, but he wasn't working solo this time around.
Gayden was joined by Chris Morgan, which makes sense as "Fury of the Gods" has a ton of action. After all, Morgan has penned the scripts for multiple entries in the "Fast & Furious" franchise, including "Tokyo Drift," "Fast Five," "Furious 7," and "Hobbs & Shaw." (That makes Shazam's "I've seen all the 'Fast & Furious movie' joke even more meta, especially since he's talking to "Fast & Furious" star Helen Mirren.)
How did critics and audiences respond to Shazam! Fury of the Gods?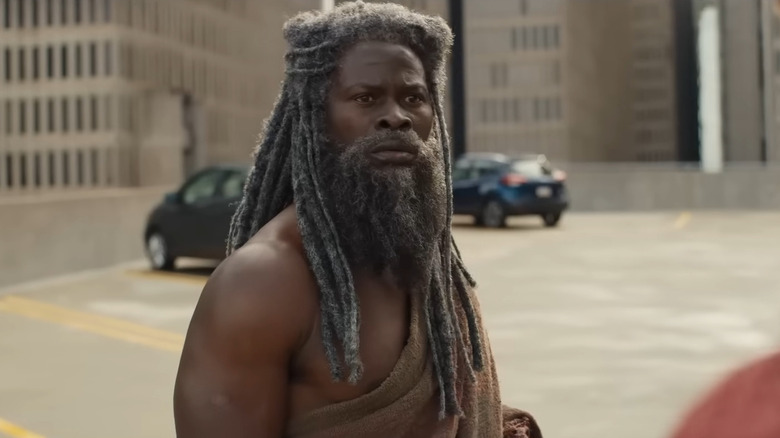 Warner Bros.
Everybody loved the first "Shazam!" It was the perfect blend of laughs, heartfelt emotion, superhero action, and surprising horror. It felt like the kind of movies they made back in the 1980s, and as a result, it earned high marks from critics and audiences. So what about "Shazam! Fury of the Gods?" Did it earn the accolades of the original?
Sadly, "Fury of the Gods" found itself dealing with the fury of the critics. Currently, the film has a 52% critics' score based on 205 reviews. Many critics found the film to be too muddled and far less inspired than the first film. "The sense of wonder has gone," wrote Charlotte O'Sullivan of the London Evening Standard, with William Bibbiani of TheWrap saying, "The best parts of this new movie are drowned out by pointless CGI monsters and tedious action sequences."
However, not everyone was so hard on the film. Our very own Alistair Ryder had a fun time watching "Fury of the Gods," comparing Sandberg's tone to Sam Raimi's and writing, "In a genre that's increasingly missing that human element, focusing entirely on the heroes and villains with no thought for the people and places they claim to protect, 'Shazam! Fury of the Gods' is an unexpected breath of fresh air. No, it's nowhere near the best of the genre, but by keeping its stakes firmly rooted within the hopes and fears of a nuclear family unit, it has a heart that many recent superhero blockbusters have been sorely lacking."
Average moviegoers — the ones who actually went to theaters, anyway — seemed to agree with Ryder. The movie currently has an 87% audience approval rating based on 1000+ reviews. It seems Sandberg's light-hearted style really appealed to a lot of people, even if it was a big miss with critics.
How did Shazam! Fury of the Gods perform at the box office?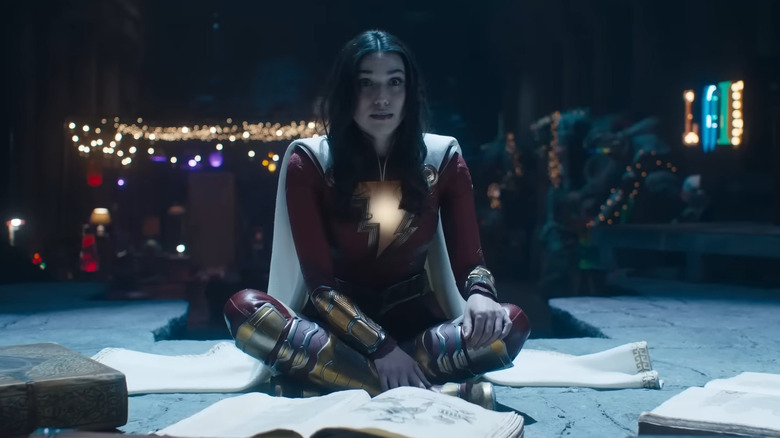 Warner Bros.
Let's start off with the good news. On its opening weekend, "Shazam! Fury of the Gods" opened at #1.
That's where the good news ends and the bad news starts. "Fury of the Gods" only grossed $30.5 million in its domestic debut. Compare that to the original film's $53.5 million opening, and you can see why folks at DC probably aren't super psyched. True, the film's opening gets a tiny bit bigger if you throw in the overseas dollars, leading to $65.5 million. But that ain't great when your production budget alone was over $110 million, to say nothing of the massive marketing budget.
To date, the "Shazam!" sequel has earned a total of $70.2 worldwide, prompting a bit of backlash from the creatives involved. On Instagram, Zachary Levi was quite upset with the film's performance, saying, "It's a real shame if comic book movies have gotten to a place where they have to be nothing but serious and nothing but intense and nothing but dark. That's a sad day. I don't know what else to say about that." Regarding the film's critics, Rachel Zegler tweeted, "It's just cool to hate on fun nowadays."
However, the film's upbeat tone probably isn't what's dooming the movie at the box office. Instead, that probably has more to do with the fact that "Shazam! Fury of the Gods" exists in a weird space, DC-wise. With the old DC Universe coming to a close and the new James Gunn/Peter Safran universe at the near-horizon, "Fury of the Gods" is stuck in sort of a weird limbo, and we're going to guess a lot of fans aren't interested in a franchise film that isn't clearly connected to the rest of the series, especially since Shazam isn't as big a hero as, say, the Flash or Aquaman.
Plus, it's just a weird time for superhero movies in general. "Ant-Man and the Wasp: Quantumania" was a pretty big bomb for Marvel, and "Black Adam" (a movie that wasn't exactly lighthearted) majorly didn't live up to the hype. To stand above the superhero pack, a comic book movie truly has to deliver something special, and it seems like most audiences just weren't interested in what "Shazam! Fury of the Gods" was offering.
What is Shazam! Fury of the Gods rated?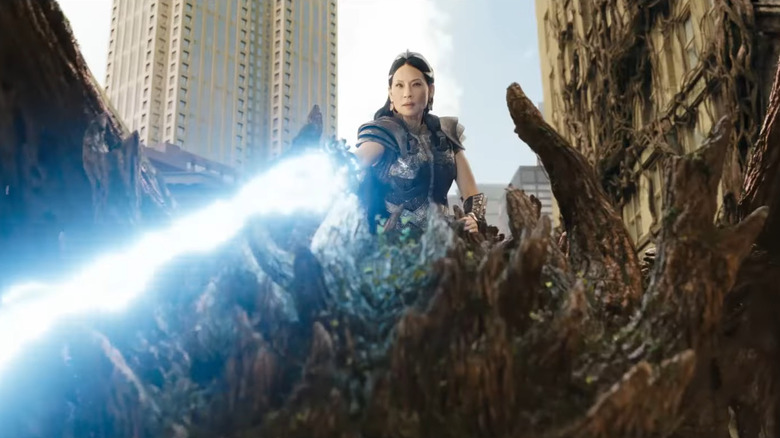 Warner Bros.
With very few exceptions — looking at you "Logan" and "Deadpool" — superhero movies generally earn the PG-13 rating, intense enough to attract older audiences and tame enough so the whole family can watch. And the same is true for "Shazam! Fury of the Gods," which boasts a PG-13 for "sequences of action and violence and language."
That sounds pretty similar to the first film, which was made for all ages but definitely featured some darker moments, like the Seven Deadly Sins devouring a room full of people, as well as teen characters dropping a few PG-13 level curse words and making a few crude jokes. "Fury of the Gods" is about the same in those departments, as it features a whole bunch of monsters, superhero fight sequences, and people getting turned into zombie-like drones.
Does Shazam! Fury of the Gods have any post-credit sequences?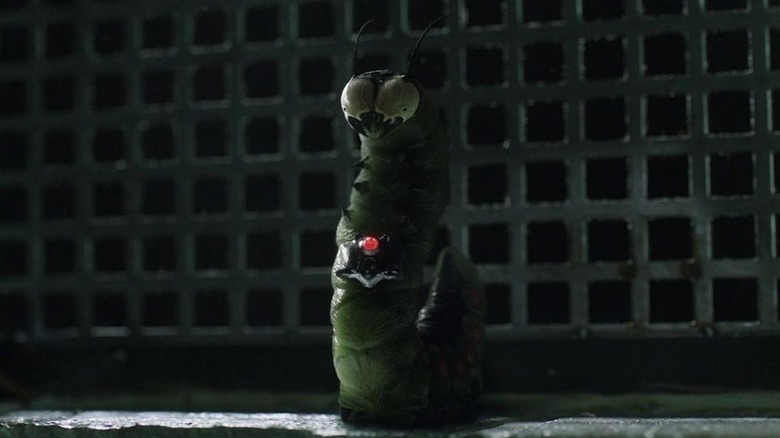 Warner Bros.
Yes, in fact, there are two post-credits scenes. The first comes in the middle of the credit scrawl, and it's quite a bit different from what director David F. Sandberg originally envisioned. After defeating the Daughters of Atlas, Shazam is approached by John Economos (Steve Agee) and Emilia Harcourt (Jennifer Holland) from "Peacemaker." They ask him to join the Justice Society, although the superhero is disappointed they aren't offering him a spot in the Justice League.
Originally, Sandberg wanted the scene to include actual Justice Society members Cyclone (Quintessa Swindell) and Hawkman (Aldis Hodge). However, according to reporting from TheWrap, Dwayne Johnson prevented that from happening. Cyclone and Hawkman hail from Johnson's "Black Adam" movie, and he reportedly didn't want his film connected to "Fury of the Gods." Without naming Johnson, Zachary Levi has more or less backed up this version of events.
All that drama aside, there's one last scene that comes after the credits have finished rolling — one that's a callback to the post-credits scene from the original "Shazam!" Here, we see Mark Strong's villain from the first film, Dr. Sivana, talking with the evil caterpillar Mr. Mind. They briefly met in that aforementioned moment from the 2019 movie, where they were clearly planning to join up and unleash their combined evil. Here, Sivana complains that all this time has passed and they're still locked up. Will they ever get out and get to face the Shazamily? At this point, it kind of seems unlikely.
Is this the last Shazam! movie?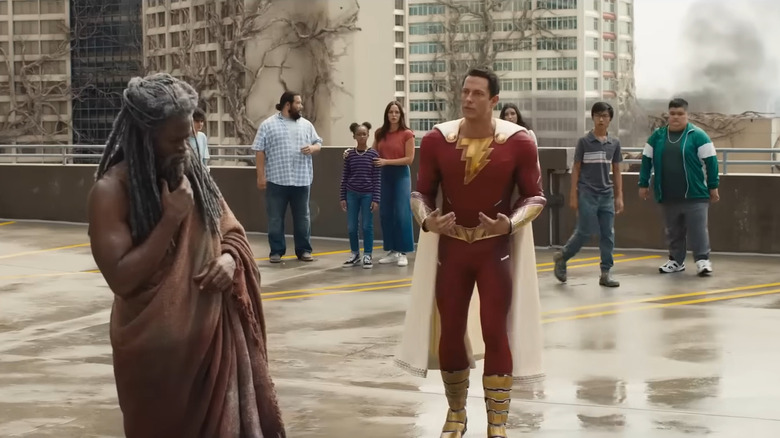 Warner Bros.
There's a lot changing in the world of DC. With James Gunn and Peter Safran in charge, the entire universe is getting something of a reboot, with some superhero movies being canceled and new ones on the way. So where does the "Shazam!" series fit into Gunn and Safran's plans for the future? Will Billy Batson return to fight another day? Or is he destined for the DC dustbin?
While we don't know for sure if we're getting a "Shazam! 3," Zachary Levi has commented on the situation. As covered by The Hollywood Reporter, Levi took to Instagram in December 2022, defending the two new DC heads and asking fans to be a little more open to their new direction. He also gave an update on his own status, saying, "I have no idea what's ultimately going to happen to me. I think I'm in a pretty good position. I think we made a pretty great movie, and I think it's going to do reasonably well. I hope so! But again, regardless of that, if they decide at some point [to recast me], then them's the breaks. That's how it goes."
That same month, distressed Twitter user Ashlinski was responding to a rumor that Levi would no longer be Shazam, saying they would "throw hands" to protect Levi's place in the DC Universe. The tweet caught Levi's attention, and the "Shazam!" actor gave this response (via Deadline): "Oooh, I really wouldn't go believing everything you see on the internet. I'm Gucci, Ash. We all Gucci." 
Hopefully, we'll figure out soon enough what Gunn and Safran have in store for our literal man-child superhero, although with the film's disappointing box office numbers, we fear the worst. The movie was a pretty serious bomb, and Levi's hopes for a third film were predicated on the movie doing "reasonably well." Without the dollars to back Shazam up, this might be the last time we see this version of Billy Batson and his Shazamily.
Are there any DC cameos in Shazam! Fury of the Gods?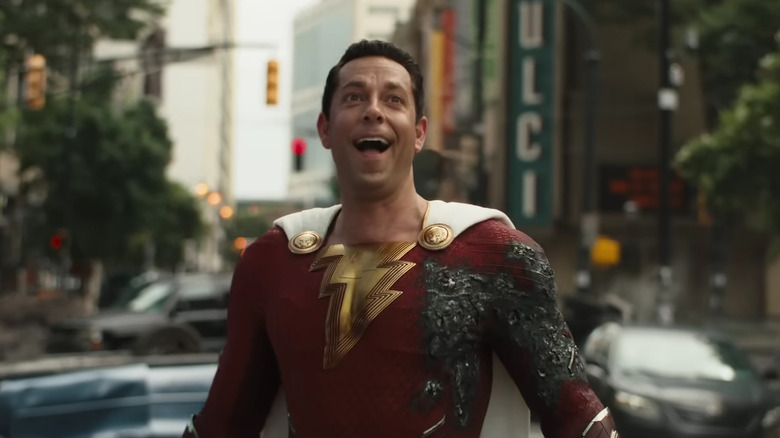 Warner Bros.
The DC movies are in a bit of a weird place. We have a few more left that exist in this strange post-Zack Snyder/pre-James Gunn world, and while they might be awesome films, we're not exactly sure how they'll connect to the franchise moving forward. So can you expect any DC characters to cameo in "Fury of the Gods" when Shazam himself might not return in future DC flicks?
Well, believe it or not, the answer is yes. Be warned, major spoilers on the way — everybody's favorite Amazonian show up. At the end of the film, Billy Batson sacrifices his life to stop Kalypso and his murderous scheme. Fortunately, Wonder Woman appears on the scene and uses the Wizard's staff to resurrect Billy. It's a fortuitous turn of events, although we don't know if Shazam's brief meet-up with Diana Prince will have any actual impact on the series moving forward.
Where to watch the Shazam! movies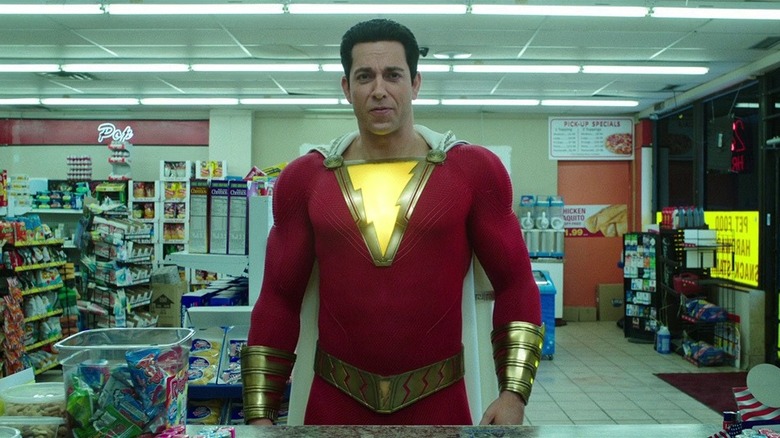 Warner Bros.
"Shazam! Fury of the Gods" hit theaters on March 17, 2023, and after a disappointing box office opening, it's now available for pre-order on sites such as Apple iTunes, Prime Video, and Vudu for $24.99. While you're waiting for the sequel to be released online, you might want to brush up on the hero's history by revisiting the first film. The original "Shazam!" — featuring Billy Batson going toe to toe with the Seven Deadly Sins themselves — is available to stream on HBO Max. If you'd rather rent the 2019 DC flick, you can find it for $3.99 on Apple iTunes, Google Play, Prime Video, Vudu, and YouTube.