The Surprising Netflix Movie That Bumped Extraction From Its Top Spot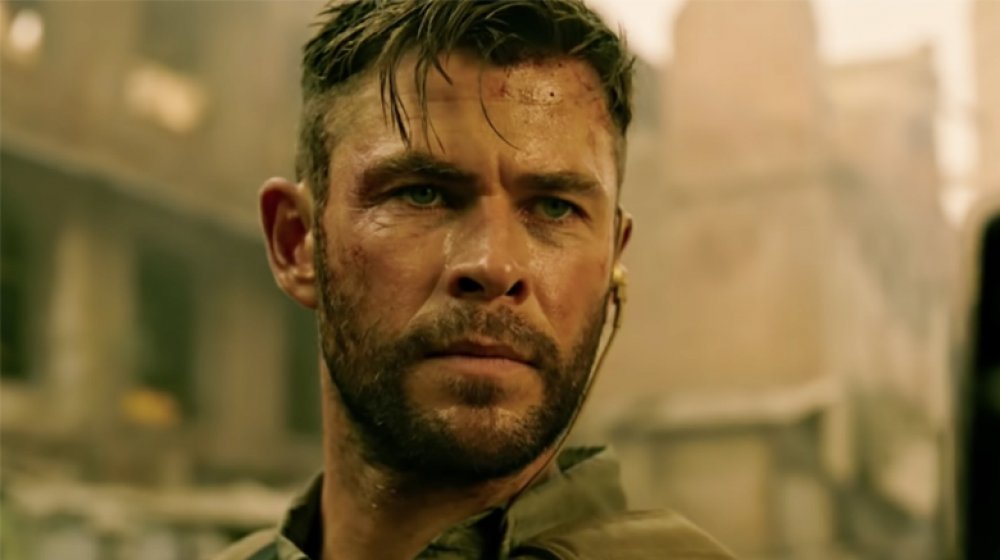 Netflix
Extraction has been extracted from the top spot on Netflix.
Following a heck of a run as the top movie on the streaming service, the Joe Russo-penned, Chris Hemsworth-starring actioner was finally knocked from its perch. The movie doing the knocking: Dangerous Lies, a twisty thriller about a young woman whose life is turned upside down when she receives an unexpected inheritance.
It was a foregone conclusion that Extraction would become one of the most popular original films in the streamer's history. It's the kind of movie that could easily have had a respectable theatrical run; Russo was fresh off co-directing the literal biggest movie of all time in Avengers: Endgame, and Hemsworth was fresh off of starring in it. The flick sported a $65 million budget and, as a co-financed international production, it was shot on location in Thailand and India, giving it a distinctly globe-trotting flavor.
It's also pretty darned good, scoring mostly positive reviews and falling in line with Netflix's viewership expectations. It was expected to have the biggest premiere in the service's history, and what do you know, it did (via Digital Spy), knocking out previous record holder Bird Box. Heck, the movie is so popular that less than two weeks after its release, there's already talk of getting a sequel into production ASAP. So, what kind of an absolute barn burner of a film did it take to knock Extraction out of that top spot?
So, what is Dangerous Lies all about?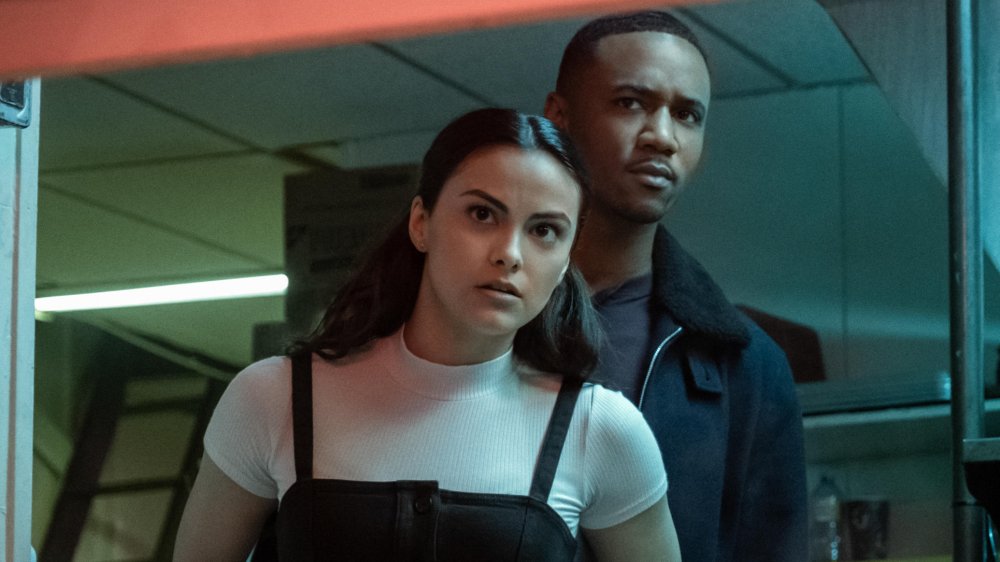 Netflix
Well, it's not a big-budget actioner. Instead, Dangerous Lies is a densely plotted, seedy little thriller featuring faces that are mostly familiar from TV. The flick stars Camila Mendes (Veronica on Riverdale) as a woman named Katie who works as a caretaker for an elderly man (Elliott Gould). When he passes away, he unexpectedly leaves Katie his entire estate, which happens to include a giant stash of cash found on the property. Katie's husband, Adam (Jessie T. Usher, The Boys) is thrilled with the development, being ready to leave their financial struggles behind to start living in the lap of luxury. The situation is complicated, however, by several parties who are interested in Katie's good fortune, including an investigator (Sasha Alexander, NCIS), an attorney for the deceased (Jamie Chung, The Gifted), and a shady real estate agent (Cam Gigandet, The Magnificent Seven).
The flick hasn't exactly been a critical darling, garnering mixed-to-negative reviews, and many of its positive notices have damned it with faint praise ("It might be kind of tedious, kind of sloppy, and mostly silly, but you could never accuse Dangerous Lies of false advertising," wrote one reviewer). Streaming audiences, however, have absolutely eaten it up, perhaps ready for a change of pace from the big-budget bombast and non-stop, incredibly violent action of Extraction (Seriously, it's a good flick, but watching Thor just mercilessly gun down all of those dudes is a little bit unnerving).
If that trend continues, Netflix viewers will soon be ready for yet another shifting of the gears, and there are a couple of films climbing the top ten that are coming up fast in Dangerous Lies' rearview mirror.

Are there any movies threatening to knock Dangerous Lies from the top spot?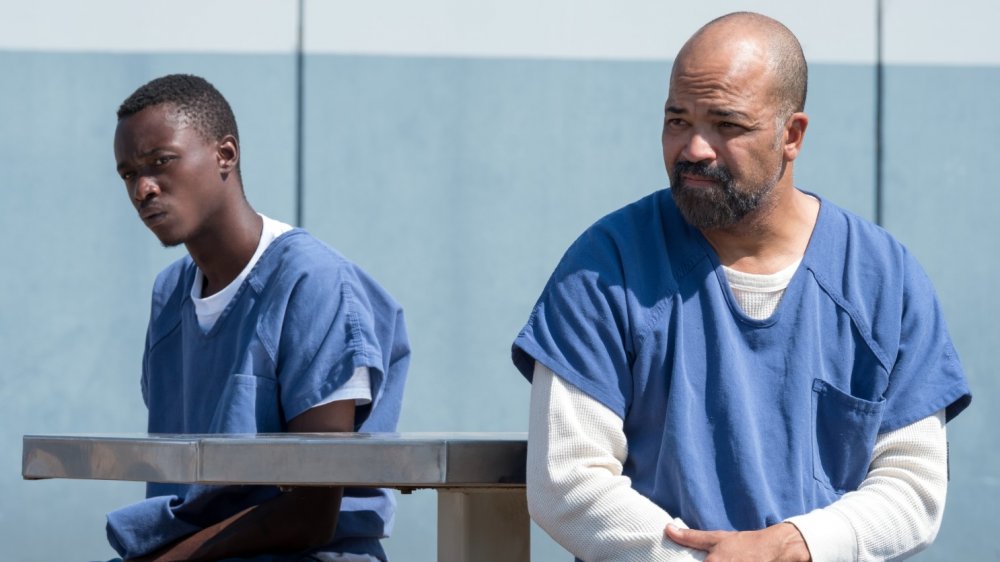 Netflix
The strongest candidate to take over the top spot is All Day and a Night, a tense drama from writer-director Joe Robert Cole, who co-scripted Black Panther with Ryan Coogler. The film stars Ashton Sanders, star of the Best Picture Oscar winner Moonlight, as Jahkor Lincoln, a young man who is arriving for his first day in prison as the film opens. As he does, he looks back on his life, from his troubled childhood to the circumstances leading up to his arrest and incarceration, to try to find a better way forward. The film co-stars Jeffrey Wright (Westworld), Yahya Abdul-Mateen II (Aquaman), and Isaiah John (Snowfall).
The dark horse contender to take Dangerous Lies down a notch or two is Den of Thieves, a 2018 theatrical release which is making a bigger splash on Netflix than it did at the box office. The flick centers on a team of crooks who are looking to knock over the Federal Reserve Bank in downtown Los Angeles, and the L.A. Sheriff's department cop who is bent on taking them down. Its ensemble cast includes Gerard Butler (Angel Has Fallen), Pablo Schreiber (Orange is the New Black), O'Shea Jackson, Jr. (Straight Outta Compton), Curtis "50 Cent" Jackson (Southpaw), and Dawn Olivieri (House of Lies). 
With everybody in virtually every household in the U.S. constantly on the lookout for something new and different to watch, it's doubtful that Dangerous Lies will hang on to the top spot for long. Considering all of the options available on Netflix, though, its ascension is pretty impressive. Place your bets now as to who will come out on top when Dangerous Lies 2 and Extraction 2 face off at around this time next year.