The Extraction Scene You Didn't Get To See - Exclusive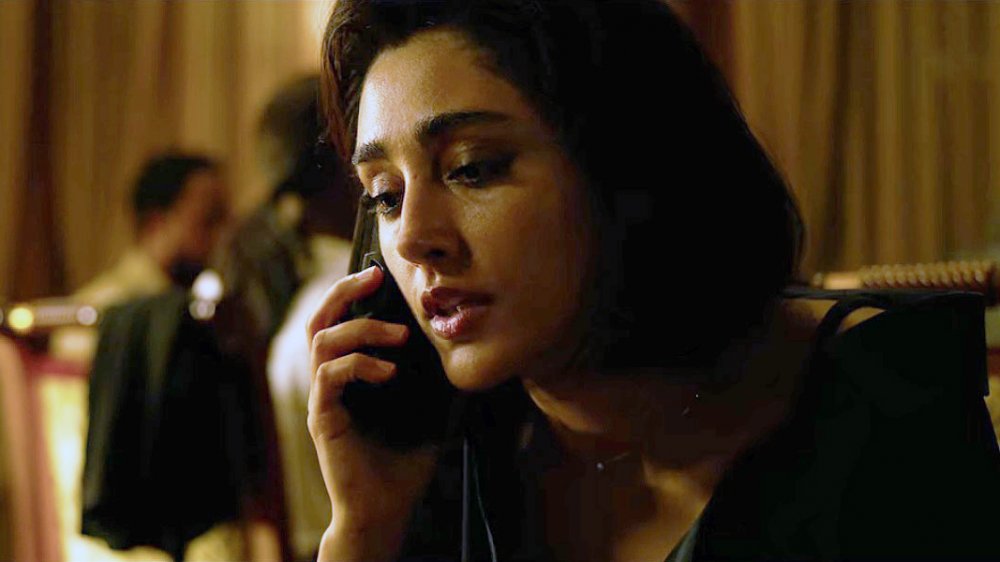 Netflix
Extraction, the Netflix-exclusive action-thriller from first-time film director Sam Hargrave, packs a lot into its 117-minute runtime. From explosive action scenes to gunfights and rounds of fisticuffs to a 12-minute-long sequence shot and edited to look like it was filmed in one uninterrupted take, Extraction presses on the gas pedal the minute fans are introduced to Chris Hemsworth's ex-special-ops-soldier-turned-mercenary Tyler Rake and doesn't let up until the whole affair is finished. To achieve that level of tension — and maintain it while Rake works with his second-in-command Nik Khan (Golshifteh Farahani) on a mission to rescue young kidnapping victim Ovi Mahajan Jr. (Rudhraksh Jaiswal) — the Extraction team had to be choosy about which scenes ended up in the final cut. 
In an exclusive interview with Looper, actress Golshifteh Farahani dropped a few small details about an Extraction scene that fans didn't get to see. 
"There was a scene in the beginning of the movie that told us who [Nik] is really. She's a gun dealer. There was a scene — they took it out, it wasn't fitting — where she's dealing guns and buying guns and she's obsessed with guns. It's her thing, all kind of weapons," Farahani said. "She has, I don't know how many guns around her. And the way she looks at them, it's like she's looking at her lovers. She's obsessed with guns."
Golshifteh Farahani's interpretation of her Extraction character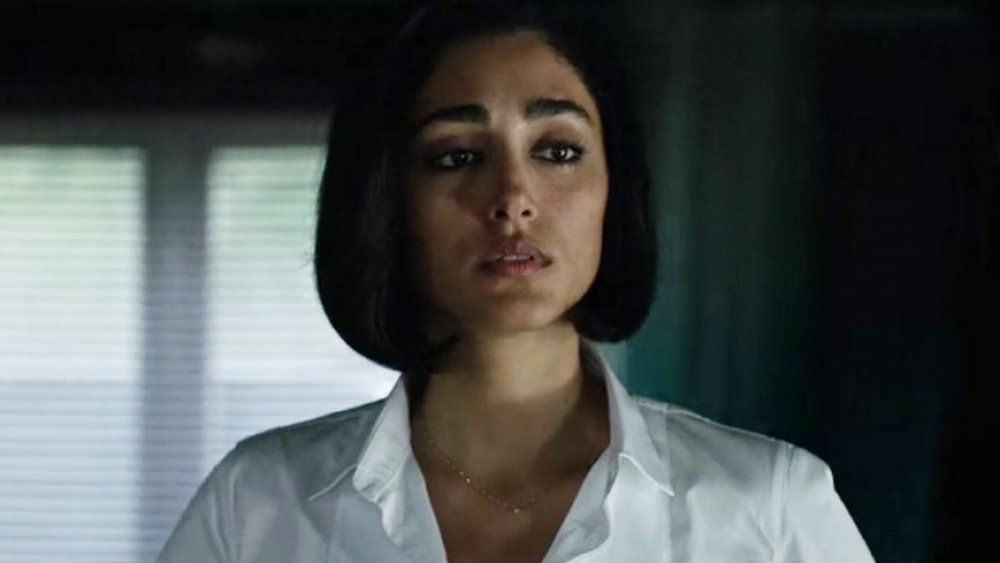 Netflix
That deleted Extraction scene would have provided some additional peeks into who Nik Khan is as a character, but Farahani has insight of her own to spare. The actress shared with Looper how she views Nik, her motivations, and her relationship with Hemsworth's Tyler Rake.
"I think there's a very deep bond of friendship between her and Tyler," said Farahani, revealing that Nik was "written to be played by man, but they turned it into a woman and then they came to me, and I'm very thankful for that." She further said of Nik, "She's not the love interest, she's equal to everyone. She's a partner and she's driving this mission. There is no emotion going on. It's a pure mission, and also [there's] loyalty and friendship. [...] She's very determined, and also, she's loyal. She cannot be corrupted."
Farahani then drew parallels between herself and Nik — "I think I'm also very loyal and I cannot be corrupted," she noted — and shared what she admires about her Extraction character. 
"The thing is, when we all know that there is no money, when we all know that there is nothing in there for any of them — and [when there's] the loss of their people, money, and the death of their team — she still goes in to take Tyler out. Because when you shake hands, you shake hands, and that's it," the actress stated. "You have to stand with your friends. She has that quality, and I like her for that."
Extraction is streaming on Netflix now.