Read This Before You See Dangerous Lies
This content was paid for by Netflix and created by Looper.
Stop us if this sounds familiar: A soapy thriller about beautiful people caught in a web of money, lies, and murder? A cast stacked with attractive up-and-comers, and peppered with a few Hollywood legends? Camilla Mendes — aka Veronica Lodge herself — in a leading role?
But no, it's not the latest season of Riverdale. Instead, it's Dangerous Lies, a twisty new Netflix film that hits on April 30.
Dangerous Lies is the sort of movie that you don't want to know too much about before watching — for this kind of thing, outrageous plot twists are a big part of the fun. But you don't have to go in completely blind. You won't find any spoilers here (at least, not anything that you won't glean from the movie's moody trailer), but you will find the lowdown on Dangerous Lies' premise, its surprisingly stacked cast, and the people who brought the movie to life behind-the-scenes. Here's everything you need to know.
The movie formerly known as Windfall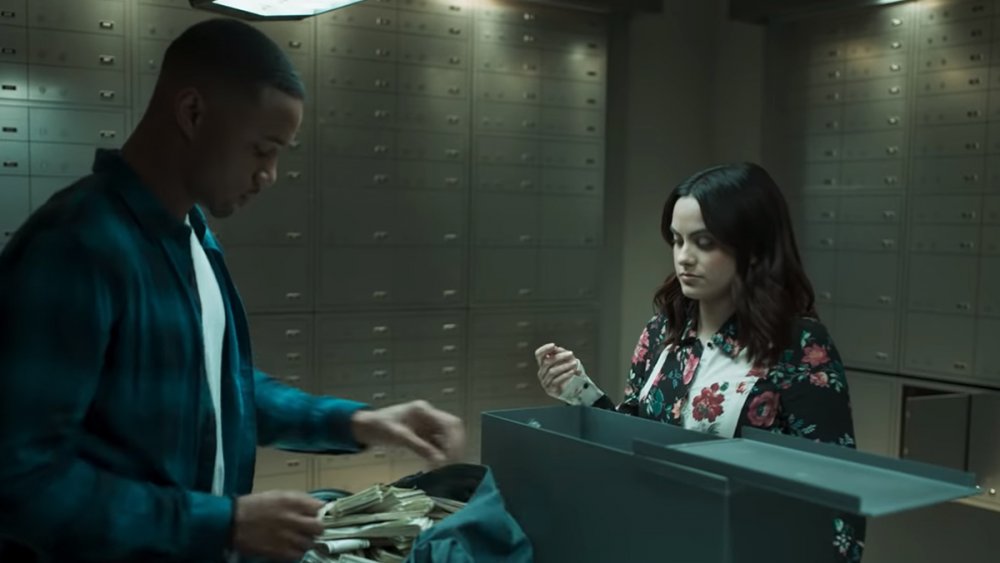 Katie and Adam Franklin's luck is about to change, and not necessarily for the better. The young, broke couple can't explain why Katie's elderly patient, Leonard, left her his entire estate, but they'll happily move into his house anyway, in hopes of making a fresh start.
That's when the mysteries begin to stack up. What's with the trunk full of cash hidden inside the mansion? Why is that shady real estate agent so interested in Katie and Adam? Did Leonard really die of natural causes, or was there foul play involved? And, of course, the big one: Why did Leonard make Katie, a woman he's only known for a few months, his sole heir?
On the surface, Dangerous Lies treads similar ground as 2019's hit, Knives Out (coincidentally — production on Dangerous Lies began in April 2019, months before Knives Out hit theaters), although they're not the same. While Knives Out is a quirky, comedic whodunit, Dangerous Lies plays things much straighter, although it does so with a heightened, pulpy flare. 
Really, it's all there in the title. Dangerous Lies isn't quite as descriptive as the movie's original name, Windfall, but it's dripping with over-the-top melodrama. Expect the same from the movie itself. Don't start watching Dangerous Lies expecting another film from Rian Johnson. But if you like twisty crime thrillers — and, honestly, who doesn't? — these two films could make one hell of a double feature.
Veronica Lodge, all grown up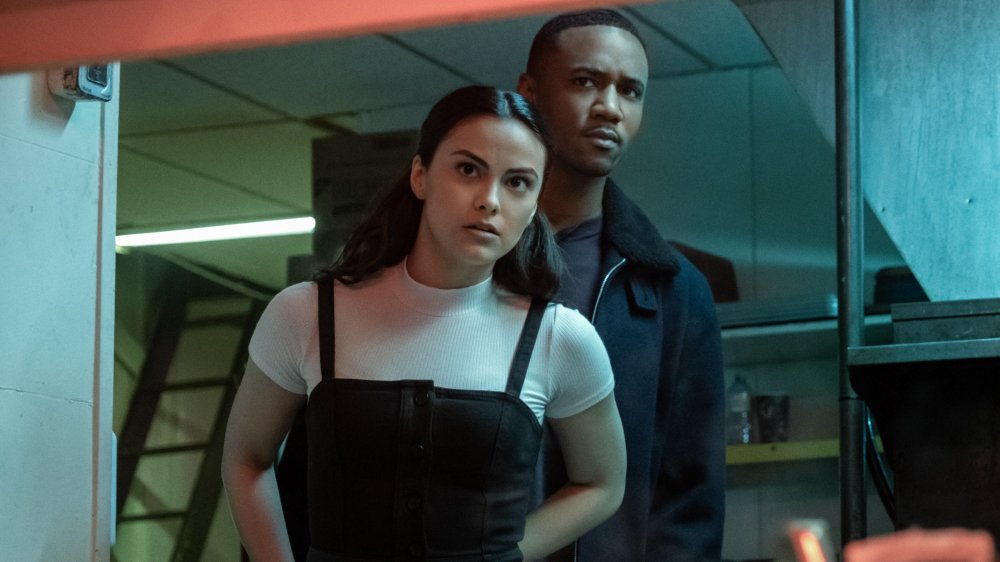 If you can't wait for the latest season of Riverdale to hit Netflix (it's currently scheduled to drop on the streaming service in mid-May), Dangerous Lies should tide you over. Not only is Dangerous Lies a sordid little story full of murder and mayhem, but it also stars Camilla Mendes, who's been playing the shrewd debutante Veronica on the CW's sexed-up Archie comics adaptation for the past four seasons.
While Riverdale, which has a very specific tone and style, may not be known as an acting showcase, Mendes is indeed an excellent actress. She earned rave reviews for her performance in Coyote Lake, and while her feature film career is still getting started, she's appeared in a number of hits, including the Netflix romcom The Perfect Date and Palm Springs, which Hulu purchased for a record-breaking $17.5 million (and 69 cents) at the 2020 Sundance Film Festival. Dangerous Lies should give Mendes a chance to show off her chops, and it'll be nice for fans to see how well she fares when she's unshackled from Riverdale's surreal and bombastic storytelling style.
Mendes' co-star in Dangerous Lies, Jessie Usher, isn't quite as well-known — not yet, anyway — but he's the very definition of an up-and-comer. The young star has already appeared in a few big-budget blockbusters (he was Will Smith's son in Independence Day: Resurgence, and played Shaft Jr. in 2019's soft reboot of that franchise). But you're most likely to recognize him from Amazon's superhero comedy The Boys, in which he plays A-Train. You know, the super-speedster who got high and ran straight through Wee Hughie's girlfriend? Yeah, that guy.
A cast full of familiar faces — and one Hollywood legend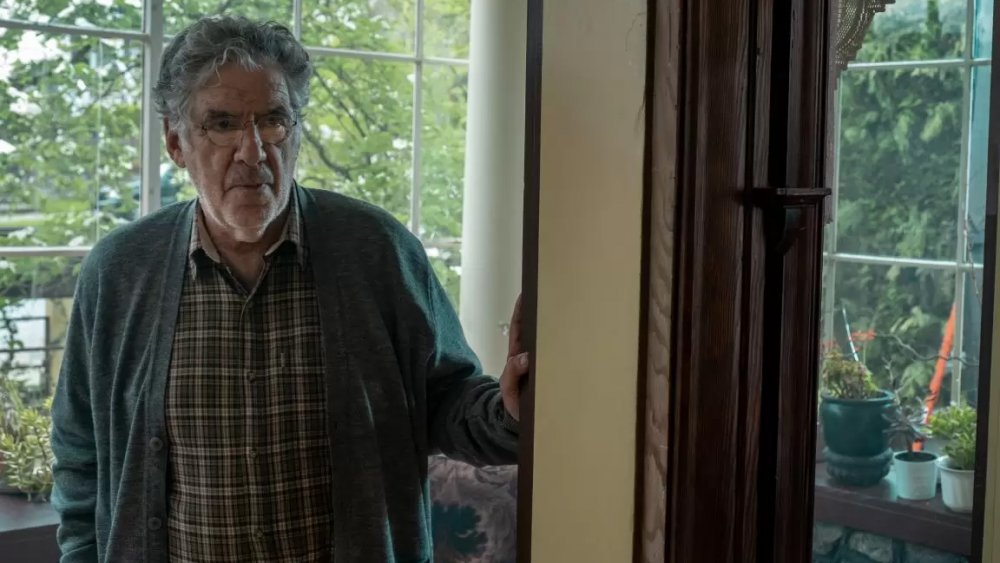 Dangerous Lies' supporting cast is nothing to sneeze at, either. Jamie Chung, the former Real World star who's gone on to appear in projects like Zack Snyder's Sucker Punch, Disney's Big Hero 6, and Fox's X-Men spin-off Gifted, shows up in Dangerous Lies as Leonard's lawyer. Cam Gigandet, who you probably recognize from The O.C. and Twilight, is the creepy real estate agent stalking Katie and Adam. Dawson's Creek and NCIS veteran Sasha Alexander has a featured role, too.
However, the biggest surprise on Dangerous Lies' cast list is actually old-school Hollywood royalty in the form of Elliott Gould, who plays Leonard. While modern audiences might know the actor best as Ross and Monica's dad on Friends, as a member of Ocean's Eleven, or from Steven Soderbergh's Contagion, Gould was a mainstay of late '60s, '70s, and '80s cinema. Gould played Trapper John in the film MASH, which inspired the hit sitcom, portrayed Raymond Chandler's iconic private eye Phillip Marlowe in Robert Altman's experimental mystery flick The Long Goodbye, and scored an Academy Award nomination for his role in Bob & Carol & Ted & Alice.
Gould has led an interesting life off-camera, too. He was friends with Groucho Marx, hung out with Elvis Presley, and was married to none other than Barbara Streisand for eight years. In other words, he's been around, and while he may not be in the movie much — Leonard's death is what kicks off the whole film — his veteran presence goes a long way towards making Dangerous Lies absolutely worth watching.
Seasoned hands behind the scenes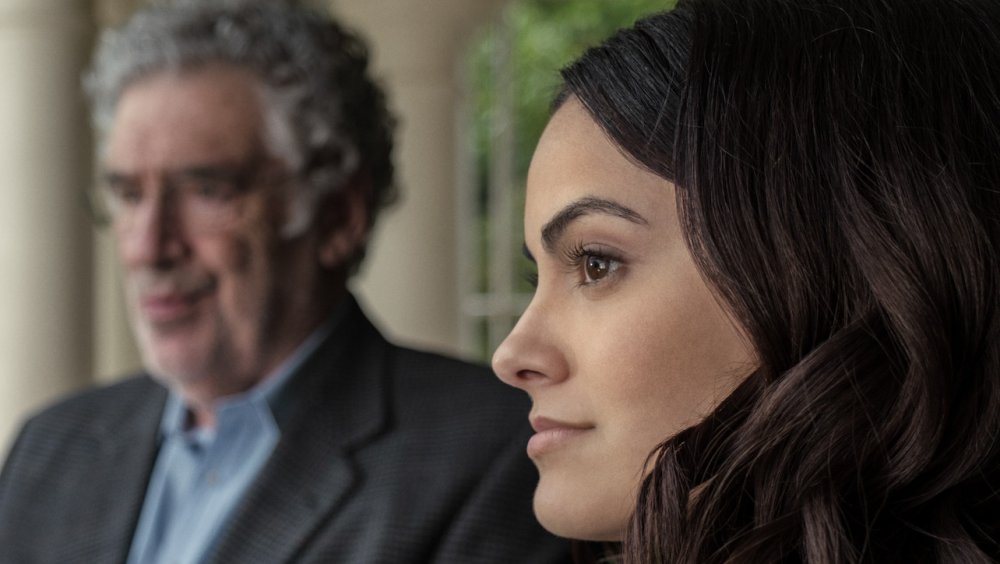 Dangerous Lies' writer and director aren't quite as recognizable as the movie's stars, but don't worry. They both have plenty of experience with this kind of thing. In fact, director Michael Scott — no, not that Michael Scott — has been directing TV movies since the early '90s. If you're a frequent viewer of the Hallmark Channel (c'mon, it's okay to admit it), chances are you've caught a few of them. Scott has over 50 titles on his filmography, many of them with titles like Murder at 75 Birch, Fatal Lessons: The Good Teacher, Along Came a Nanny. Dangerous Lies is going to be right at home.
Writer David Golden hasn't been at this quite as long, although he has an impressive list of credits that include Every Christmas Has a Story, Finding Father Christmas, Christmas Festival of Ice, Home for Christmas Day — yeah, it's a lot of Christmas. Turns out Golden's name is a regular credit on the Hallmark Channel's offerings of Holiday films.
While a pulpy thriller seems like a far cry from fluffy holiday fare, Dangerous Lies actually marks a return to Golden's roots. Although his most recent output definitely skews towards family-friendly, Golden cut his teeth on mysteries like Absence of the Good, in which Stephen Baldwin plays a homicide detective tracking down a serial killer, and Personal Effects, in which a lawyer investigates her brother's murder. With any luck, Dangerous Lies will give Golden the opportunity to cut loose. Anyone who spends that much time telling Christmas stories is bound to have some frustrations to work out. The only way this movie could be better? If it turns out that Santa was behind it the whole time.