The Old Guard Director Dishes On Helming The Action-Heavy Superhero Movie - Exclusive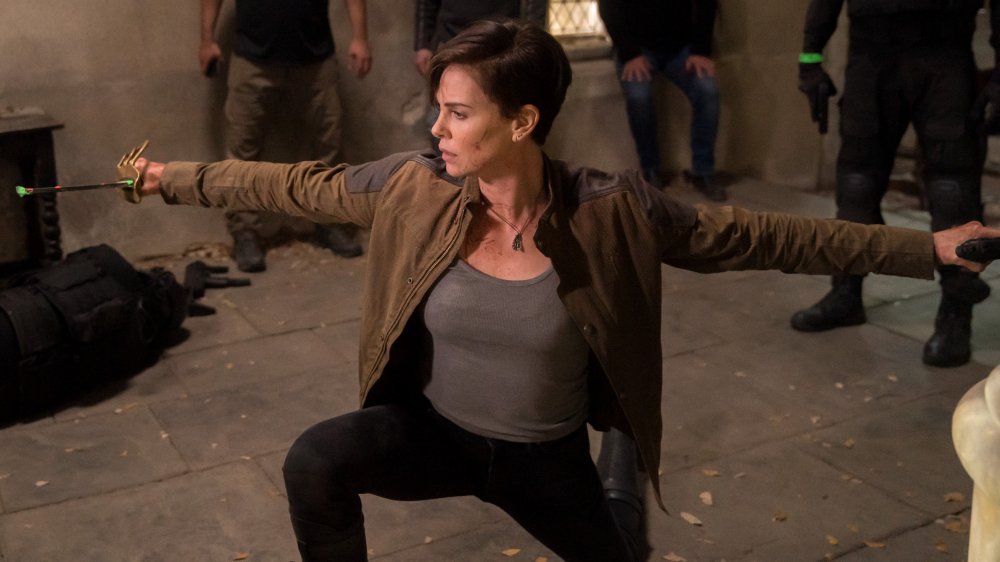 Aimee Spinks/Netflix
Gina Prince-Bythewood hit The Old Guard with a mission. A huge action movie fan and the first Black woman to direct a big-budget superhero film, the filmmaker best known for acclaimed dramas like Love & Basketball opted to shoot one of the most challenging scenes first. "It's important for any director, but even more so for a female director and a female director doing an action film, to set the tone early," she explained in an exclusive interview with Looper. "The crew needs to know you know what you're doing. Then you've got them."
That first scene was the epic fight between the film's two stars, Charlize Theron and KiKi Layne, who play a pair of immortal warriors in The Old Guard. Layne portrays Nile, a tough Marine grappling with her newfound immortality, who challenges Theron's battle-weary ancient immortal Andy. Against Nile's will, Andy has put her on a plane to meet the rest of the Old Guard team. Tensions and frustration boil over, and the mid-flight fight that ensues is up-close-and-personal and intense.
The intimacy and trust needed between two actors punching each other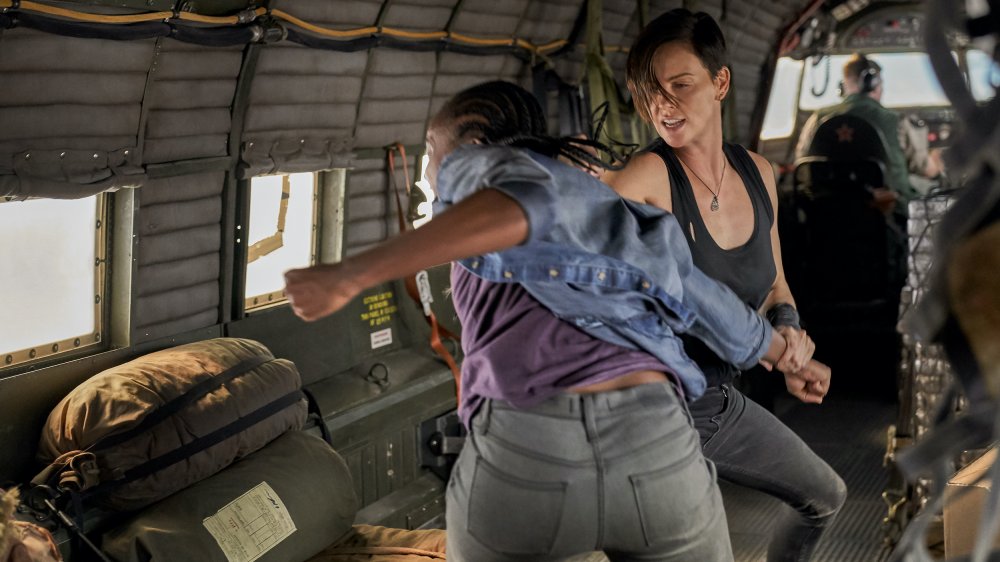 Aimee Spinks/Netflix
As Prince-Bythewood explains to Looper, "I knew I wanted every action sequence to have a story to it, to be character-driven, to have it be emotional." This, of course, applied to the high-intensity fight scene on the plane. 
Theron and Layne spent several months training with fight coordinator Daniel Hernandez, a veteran of the John Wick franchise and the two most recent Avengers films. "I needed the actors really doing it, as opposed to me trying to cut around stunt doubles," says Prince-Bythewood. "I trusted Danny and the rest of his team to get them where they needed to be. I know what good fighting looks like. I cannot put women up onscreen that look whack."
Inspired by movies like The Raid and by the bathroom fight scene between Henry Cavill and Tom Cruise in Mission: Impossible – Fallout, Prince-Bythewood knew that Hernandez, Jeff Habberstad, Brucen Counts, and the rest of the Old Guard fight team worked hard with Layne and Oscar-winner Theron. Given their dedication, she was determined not to let the actors down during filming.
"We formed great relationships during pre-production," Prince-Bythewood tells us. "It just felt right to just go straight in from training right into the scene. I felt like it would set the tone given that we're starting so big, starting with a scene between these two actors who needed to build a trust in a relationship. And there's not a better way than two actors throwing punches at each other."
Eye-level action and footage shot on handheld cameras add to The Old Guard's realism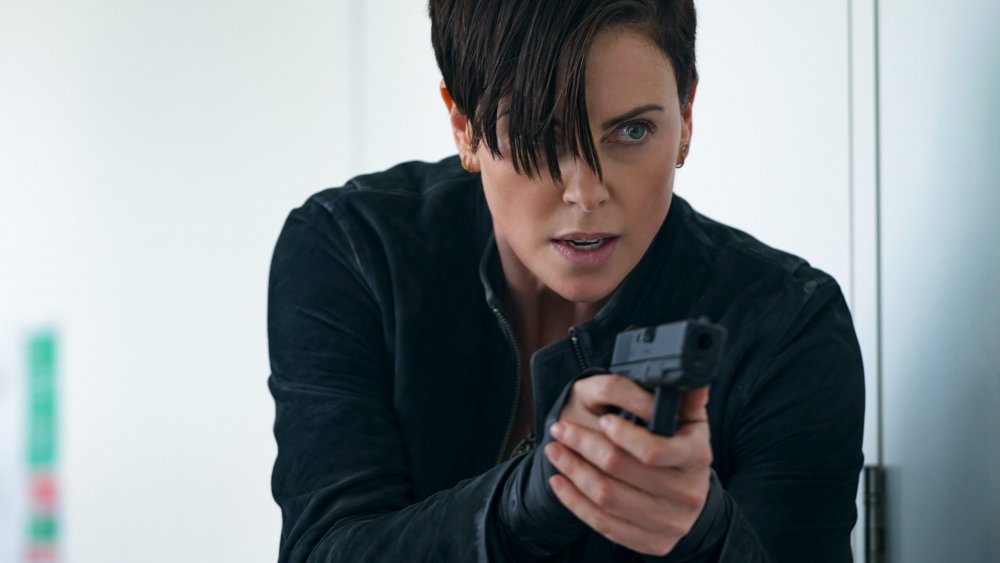 Aimee Spinks/Netflix
Like the epic brawl on the plane, a lot of the action in The Old Guard goes down in tight spaces. Prince-Bythewood and her Old Guard director of photography Tami Reiker formed a working relationship on Beyond the Lights and the pilot for Marvel's Cloak & Dagger, both of which Prince-Bythewood directed. Naturally, the pair agreed that handheld cameras would add to the realism of The Old Guard.
"Nearly the whole film is handheld, [about] 80 percent of it. And we were shooting with 65mm cameras, which hadn't been done on that scale before, because they're very heavy. But I had long talks with my two great camera guys, and they were up for it," Prince-Bythewood reveals. She adds with a laugh, "They did get massages every week."
Equally important was the choice to keep the movie's action at eye-level, as opposed to shooting from way down below or on high. "I wanted to feel like we are capturing the action in the moment, getting the feel in the body slams against the walls and into the floors," the director says.
Critics and fans have responded incredibly well to these choices, resulting in The Old Guard rocking a Certified Fresh Rotten Tomatoes score of 81 percent. As James Berardinelli wrote in his review of the flick, "If sequels are made with the same equal mix of character-based narrative and kick-ass action, then The Old Guard could represent the next franchise to become excited about."
The Old Guard is streaming on Netflix now.