Dracula TV Series From Sherlock Creators In The Works At BBC, Netflix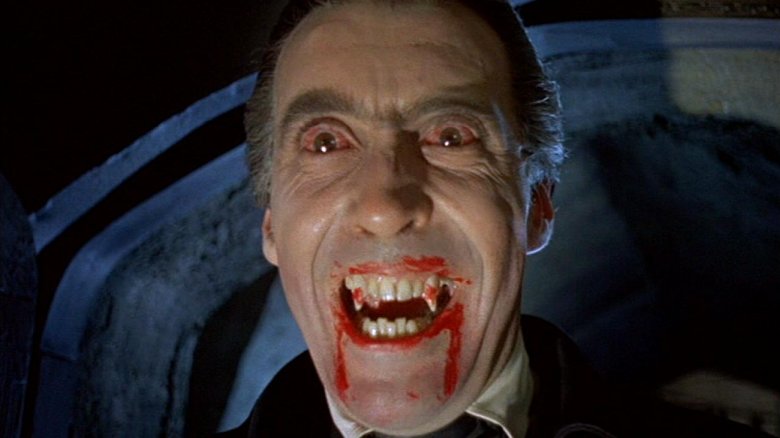 Sink your teeth into this. 
Variety has confirmed that a Dracula television series from Sherlock creators Mark Gatiss and Steven Moffat is in the works at BBC and Netflix. 
The British broadcaster ordered three 90-minute episodes of the upcoming project, and will carry the installments across the United Kingdom. Netflix will handle distribution of Dracula to most territories beyond England, Scotland, Wales, and Northern Ireland. 
Based on Bram Stoker's 1897 Gothic horror novel of the same name, Dracula will follow the titular fang-toothed count as he attempts to move from Transvylania to Victorian London in hopes of finding fresh blood and spreading his curse to others. It's likely that the miniseries, as the source material did, will also heavily focus on the animosity between Dracula and the Dutch doctor Professor Abraham Van Helsing. 
"There have always been stories about great evil. What's special about Dracula is that Bram Stoker gave evil its own hero," Gatiss and Moffat said in a joint statement at the time of the news. Added Sue Vertue of Hartswood Films, the production company behind both Sherlock and Dracula, "There's nothing like fresh blood." 
The director of content at BBC, Charlotte Moore, called Gatiss and Moffat a "genius duo" and described the forthcoming Dracula limited series as "unmissable event television." Netflix's vice president of content acquisition, Larry Tanz, hinted that fans around the world will absolutely love Gatiss and Mofatt's Dracula when he stated, "We can't wait to bring Steven Moffat and Mark Gatiss' brilliant storytelling to our members around the world and we are eager to collaborate on yet another series with the BBC."
Gatiss and Moffat's Dracula follows after NBCUniversal's British-based production subsidiary Carnival Films developed the 2013 series Dracula, which starred Jonathan Rhys Meyers in the lead role, Jessica De Gouw as Mina Murray, and Thomas Kretschmann as Abraham Van Helsing. Unfortunately, critics weren't completely swept away by the show, citing its "melodramatic excess and deliberate pacing" as its detriments but applauding its "lavish production values and twisty narrative" as its redeeming qualities. Ultimately, NBC wound up cancelling Dracula after its first season. 
A three-part event series seems a smart move, as it will avoid a labored stride (a story can't really be drawn out if there are only a few episodes to stretch across) and pack in as much action, drama, and horror as possible. Additionally, Gatiss and Moffat's experience making award-winning television will serve them well in crafting a high-quality, engaging new take on Dracula. Not only did the pair create and write Sherlock, which has scored multiple Emmy Awards and a Peabody Award, but Moffatt has also served as showrunner on Doctor Who and Gatiss has written episodes of Doctor Who and starred on Game of Thrones. 
Dracula doesn't have a set cast or a release date at this time. Check back with Looper for more details on the series has they become available.