The Real Reason Jason Statham Isn't In Fast And Furious 9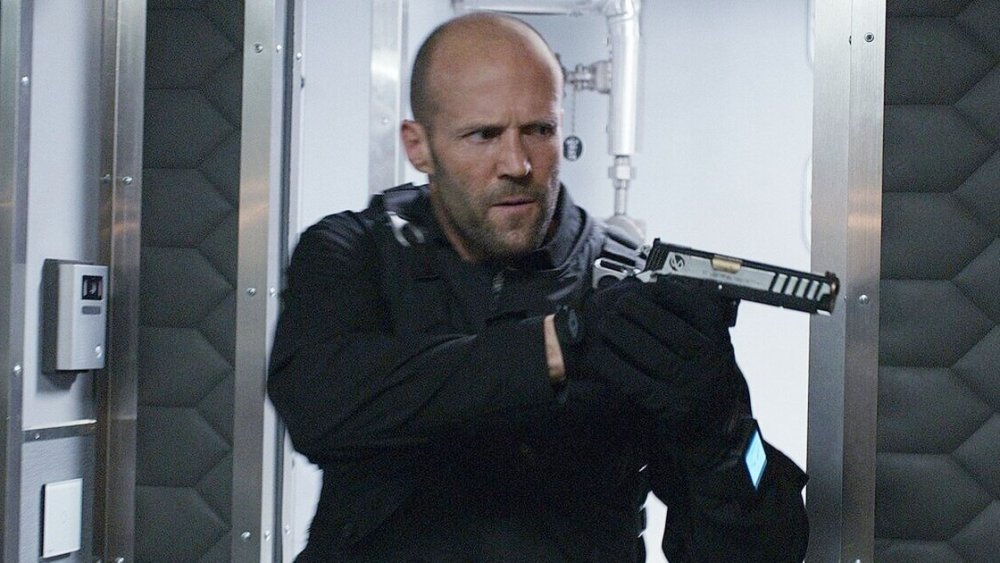 Universal Pictures
The latest installment in the Fast and Furious franchise will be minus one Shaw.
Jason Statham, who portrays villain-turned-family member Deckard Shaw in the high-octane franchise, will be sitting out the upcoming ninth installment, titled F9 — but the reason has more to do with logistics than anything else.
Statham, along with franchise co-star Dwayne "The Rock" Johnson, starred in last summer's spin-off Fast and Furious Presents: Hobbs & Shaw, which became the fourth-highest grossing movie in the entire franchise and opened up whole new possible storytelling avenues for the series. Johnson will also be absent from the festivities for F9, for the same reason as Statham: the tail end of production on Hobbs & Shaw conflicted with the commencement of shooting on F9. 
Johnson confirmed as much during a 2019 interview with MTV News in advance of the release of Hobbs & Shaw, indicating that he had no doubt that the franchise's other stars — including Vin Diesel, Michelle Rodriguez, and newcomer John Cena — would have no trouble carrying the load. 
"The plan has always been for the Fast and Furious universe to grow and expand, " Johnson said at that time. "As of now, we (meaning he and Statham) are not in Fast 9 because they're getting ready to start shooting."
Johnson then seemed to imply that he was all but a lock for Fast and Furious 10, which Diesel has indicated may be a two-parter, and which will bring the main series to a close. He cited "unfinished business" between his character and Diesel's Dom Toretto — but what about Shaw, and his unfinished business?
Will Jason Statham return for Fast and Furious 10?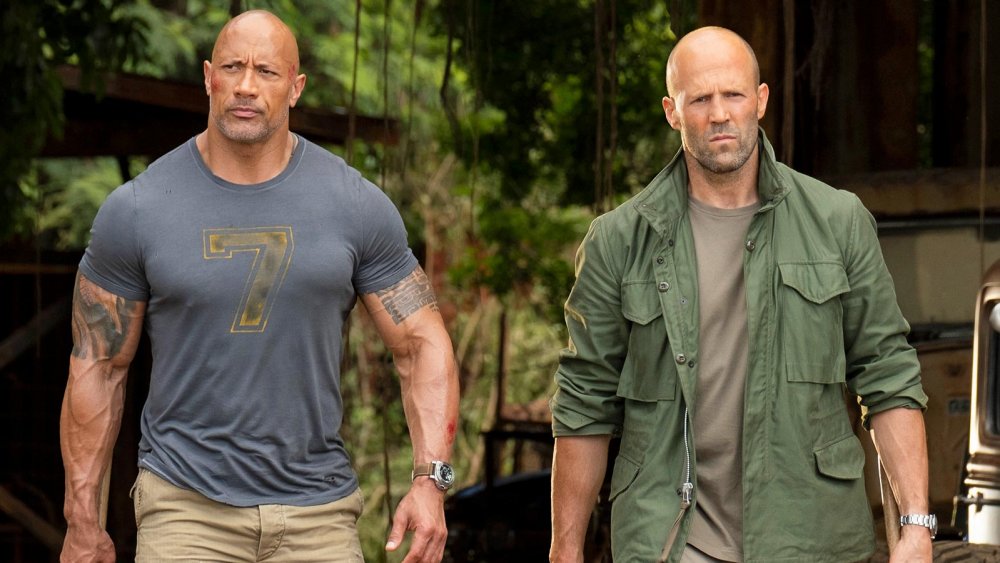 Universal Pictures
It's been heavily rumored that Statham will return for the final installment in the Fast Saga, and it could be easily argued that when it comes to hanging plot threads, Shaw's are in even more dire need of resolution than Hobbs'. As of yet, we don't have official confirmation that Statham will return for Fast 10 — but it would certainly be a heck of a shock if he didn't, as Shaw's character arc is far from complete.
Consider that the character was introduced in the post-credits scene of Fast & Furious 6 as the mysterious figure responsible for the presumed death of Han Lue, Toretto's former business partner and a fan favorite character who it appears may somehow return for F9. The appearance set up Shaw as the villain of Furious 7, a movie which ended with him being hauled off to a high-security prison by Hobbs — but the next chapter, The Fate of the Furious, served to rehabilitate Shaw, as he ended up helping Toretto and his crew take down the cyberterrorist Cipher (and he even saved the life of Toretto's infant son). That flick ended with Shaw receiving an invite to the crew's family barbecue... with nary a mention of that time that he, you know, killed one of their friends.
Hobbs & Shaw, of course, found Shaw and the dude who once threw him in prison cooperating to put an end to the nefarious activities of "black Superman" Brixton Lore (Idris Elba), and yet again, there was nary a mention of the fact that Shaw apparently killed Han in his very first appearance in the franchise. This fact has bugged fans enough that a hashtag, #JusticeForHan, has gained traction on social media — and Statham himself has indicated that Shaw's side of the story has yet to be heard.

How does Jason Statham feel about the Justice for Han movement?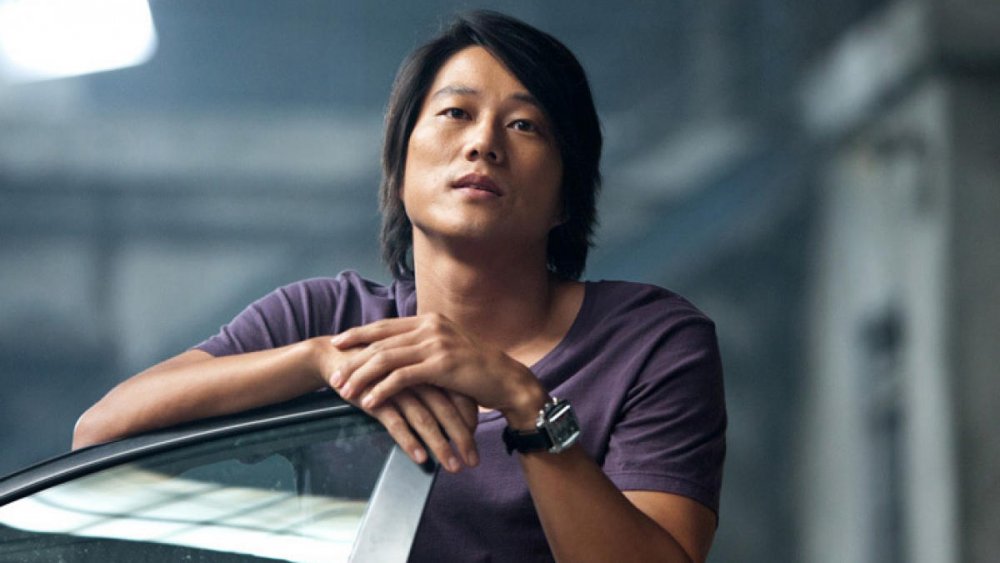 Universal Pictures
It should be noted that as recently as last year, series screenwriter Chris Morgan was insisting that Shaw's reversal had been his plan the entire time. "I remember telling [Statham] from day one, 'You're not a villain. In your own code, you are doing something for your family to protect them,'" Morgan said in an interview. "So even though he's opposed to our team and he does this terrible thing and he is set against them, the slow change for him was being able to reveal that code" (via Vulture).
Statham obviously took Morgan's words to heart, as he echoed them while discussing the "Justice for Han" movement in a recent conversation with the Los Angeles Times. "[Han's death] was for a good cause!" Statham joked, alluding to the fact that in Shaw's mind, he was taking out a member of a criminal enterprise responsible for nearly killing his brother, Owen (Luke Evans).
Statham then addressed the fans who had started the movement. "You're right to [want a resolution]," he said. "It's part of the story that we're working to. It's such a big, giant part of his character, we wanted to be able to handle it gracefully and really give it the due that it needs — which we are moving towards."
It's safe to say that it wouldn't be all too possible to wrap up Shaw's story arc without the character actually making an appearance, so we feel secure in saying that both he and his frenemy Hobbs will be back in action for Fast 10. Of course, we'll be on the lookout for any and all details on the final films of the Fast Saga worth reporting, and we'll keep you up to speed (no pun intended).