Vin Diesel Makes A Head-Turning Claim About Fast And Furious 10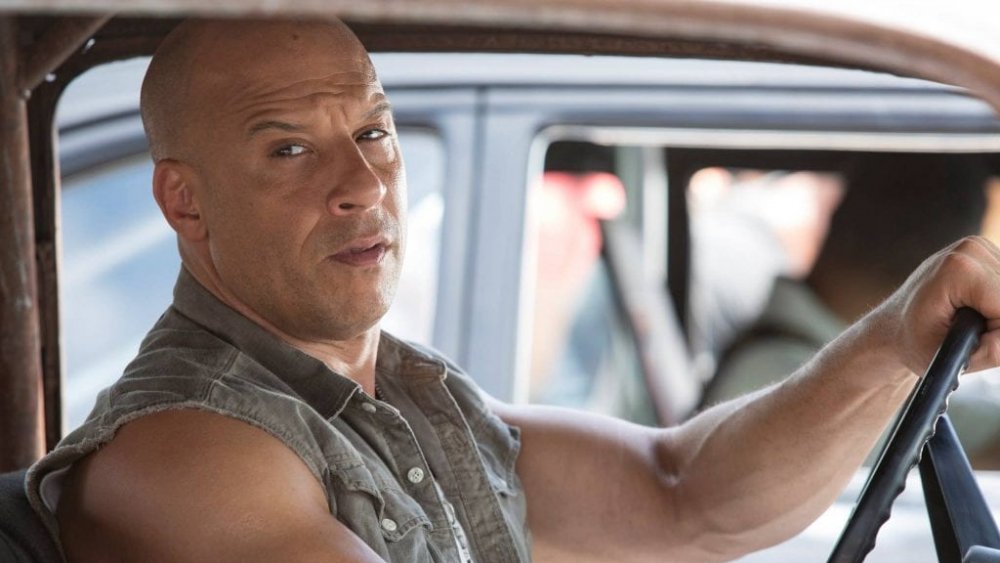 Universal Pictures
The Fast Saga might be coming to a close — but the next flick in the main series still might not be the last.
In keeping with the franchise's "more is more" aesthetic, star Vin Diesel has suggested that Fast 10 might be split into two parts. He made his remarks in a recent, wide-ranging interview with Total Film magazine (via GamesRadar).
The bombshell about the final Fast flick came as Diesel was discussing possibilities for the future of the franchise, which he hopes will extend long beyond the life of the main series in the form of spin-offs. Of course, the first of these — Fast and Furious Presents: Hobbs & Shaw — hit theaters last summer, pleasing the heck out of audiences and cleaning up at the box office to the tune of $760 million worldwide.
"The universe is so robust and so rich with talent and rich with story that, on one level, it's totally feasible to have spinoffs, and I think that's something that is inevitable," Diesel said. "[Studio] Universal deserves it because of how much they've invested in this little saga, and it'd be good to give back to Universal. And for the fans, should Fast 10 parts one and two be the conclusion, it would be nice for this world to continue for generations to come."
We'll talk about those potential spin-offs shortly — but first, let's take a look at how two-part conclusions to popular franchises have worked out in recent history, and examine whether such a strategy would even be feasible for the Fast franchise.
Would a two-part conclusion work for the Fast franchise?
Universal Pictures
Generally speaking, two-part conclusions tend to come about when popular books are being adapted for the screen — and since none but the final volume in each series ever seems to require the two-part treatment, the strategy can be seen as something of a cash grab. Perhaps the most famous example is Harry Potter and the Deathly Hallows, a novel which dedicates an absurd amount of its length to three characters wandering around in the woods, and which it could be argued really didn't need a pair of two-hour films to tell its story.
More recently, The Hunger Games: Mockingjay was split into two parts, which doesn't seem quite so egregious; the novel is slightly more narratively dense, and as there are only three books in the series, it's understandable that the movies' producers would seek to give audiences more to chew on.
Strangely, though, in the case of Potter, the strategy paid off — but for Hunger Games, not so much. Deathly Hallows Part 2 was by far the highest-grossing film in the series, with Part 1 coming in third behind Harry Potter and the Sorcerer's Stone; by contrast, Mockingjay Part 2 was actually the series' lowest-grossing entry, with Part 1 coming in second behind Catching Fire.
Of course, Hunger Games wasn't quite the box office force that Potter was, so the not-so-surprising takeaway here is that the greater your franchise's cultural reach, the more likely it is that audiences will shell out for two tickets to see the conclusion of the story. With a worldwide gross of nearly $6 billion and the two most recent entries in the main series having cleared $1 billion globally, the Fast franchise is one for which the strategy could pay off, big time.
How the franchise could live on after Fast and Furious 10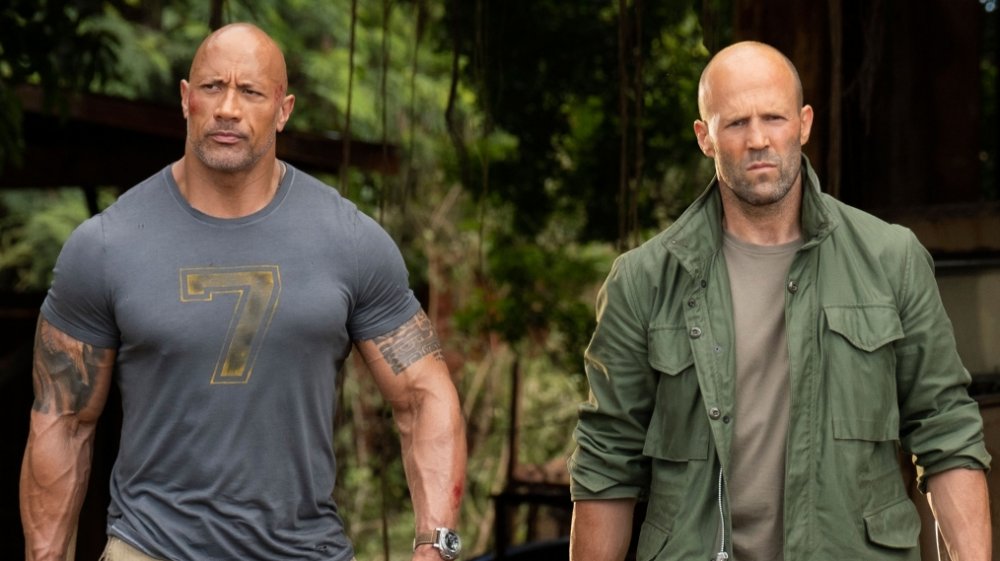 Universal Pictures
Obviously, box office numbers like that tend to prompt studios to look for ways to extend franchises for as long as possible, which brings us to those spin-offs. Hobbs & Shaw is, for the time being, the #4 all-time earner in the series, behind only Fast and Furious 6, The Fate of the Furious, and Furious 7. Dwayne "The Rock" Johnson is a top box office draw, his co-star Jason Statham looks ready to keep kicking ass forever, and the two have excellent onscreen chemistry; it would surprise us not at all if Hobbs & Shaw were to become its own franchise, and while no sequel has yet been confirmed, the flick's three post-credits scenes sure seemed to be setting one up.
Here's what has been confirmed: an as-yet untitled, all-female spin-off which is likely to center on Michelle Rodriguez' Letty (via Entertainment Weekly). Diesel himself has talked up the project, and it's currently being scripted by Nicole Perlman (Guardians of the Galaxy), Lindsey Beer (who is working on several projects including the upcoming Teenage Mutant Ninja Turtles reboot), and Geneva Robertson-Dworet (Captain Marvel).
With a wealth of great characters to choose from, the Fast universe could spin off in untold directions once the main series comes to a close; heck, those spin-offs might even introduce new characters which could receive spin-offs of their own in the future. As long as it keeps bringing the high-octane action, fans will keep lining up for the latest installment — and, speaking of which, you may want to mark your calendar. F9 comes roaring into theaters on May 22, 2020.