The Real Reason Dwayne Johnson Isn't In Fast And Furious 9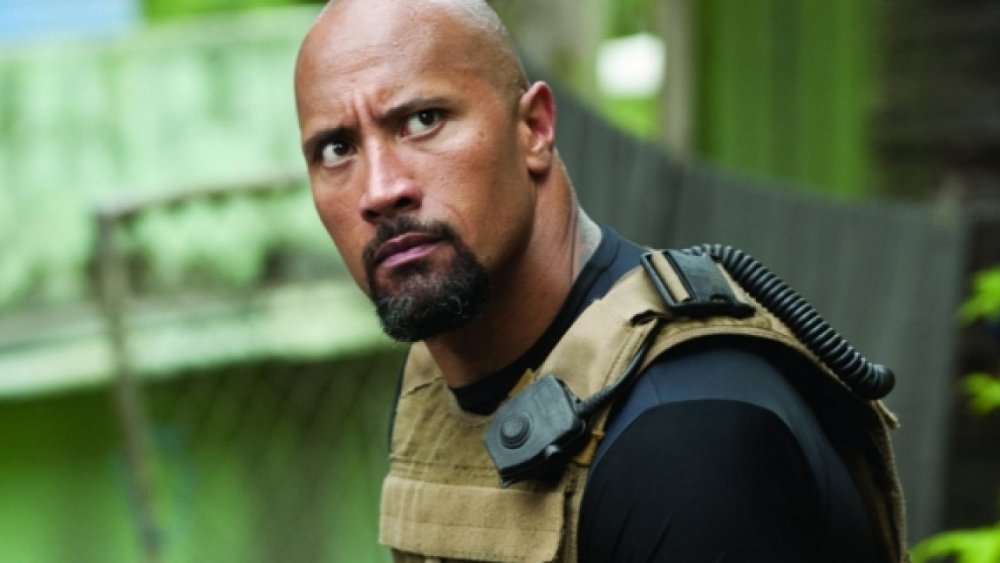 Universal Pictures
A key member of the "family" will be missing from the latest installment in the Fast and Furious franchise.
Dwayne "The Rock" Johnson, who has portrayed Luke Hobbs in the series ever since 2011's Fast Five, will be sitting out the action when the latest entry — titled simply F9 — hits theaters this summer. Given his rocky (no pun intended) history with franchise star Vin Diesel, and the success of last year's spin-off Fast and Furious Presents: Hobbs & Shaw, fans could be forgiven for thinking that Johnson's former federal agent Luke Hobbs might be going his own way — but this doesn't appear to be the case.
In a 2019 interview with MTV News, Mr. Rock explained that his absence from F9 was due to scheduling conflicts with Hobbs & Shaw, an explanation which on its surface seemed a little suspect. At the time, the spin-off flick had just wrapped, and when asked by the interviewer if he would be taking part in the ninth film in the main series, Johnson hemmed and hawed just a little.
"The plan has always been for the Fast and Furious universe to grow and expand, " he said. "As of now, we (meaning he and Hobbs & Shaw co-star Jason Statham) are not in Fast 9 because they're getting ready to start shooting."
We suppose that even the Rock needs to take a breather from all that action-ing every once in awhile, but considering that his work on Hobbs & Shaw was complete and F9 was gearing up (again, no pun intended) to enter production at the time of the interview, it sure seems like could have participated. Perhaps there was... a different, more drama-laden reason?
Did the Johnson/Diesel beef have anything to do with Johnson's F9 absence?
Universal Pictures
It's well-documented that Johnson and Diesel butted heads, and possibly biceps, during the making of 2017's Fate of the Furious. While we still don't know the exact nature of the beef, we do know that it was serious enough that the two didn't actually shoot any scenes for the flick together (it only appeared so by virtue of clever editing), and that Johnson at one point felt compelled to take to social media to refer to Diesel as a candyass, making him perhaps the only person in the universe brave enough to do that.
In a Rolling Stone interview in 2018, Johnson indicated that the beef had been (at least partially) squashed. "Right now I'm concentrating on making [Hobbs & Shaw] as good as it can be, Johnson said. "But I wish him all the best, and I harbor no ill will there, just because of the clarity we have... Actually, you can erase that last part about 'no ill will.' We'll just keep it with the clarity."
That's a little harsh, but by September of last year, the Rock was finally ready to put all the bad blood behind him. "I want to thank brother Vin for your support of Hobbs & Shaw," Johnson said in an Instagram post at that time. "We did it the right way, we did it the smart way, and again brother, I appreciate your support. And of course, all roads lead to one thing... I'll be seeing you soon, Toretto."
Johnson's reference to Diesel's character in the series certainly implies that Hobbs will be back to mix it up with him once again — but if so, he's running out of time.
When will Dwayne Johnson return to the Fast and Furious franchise?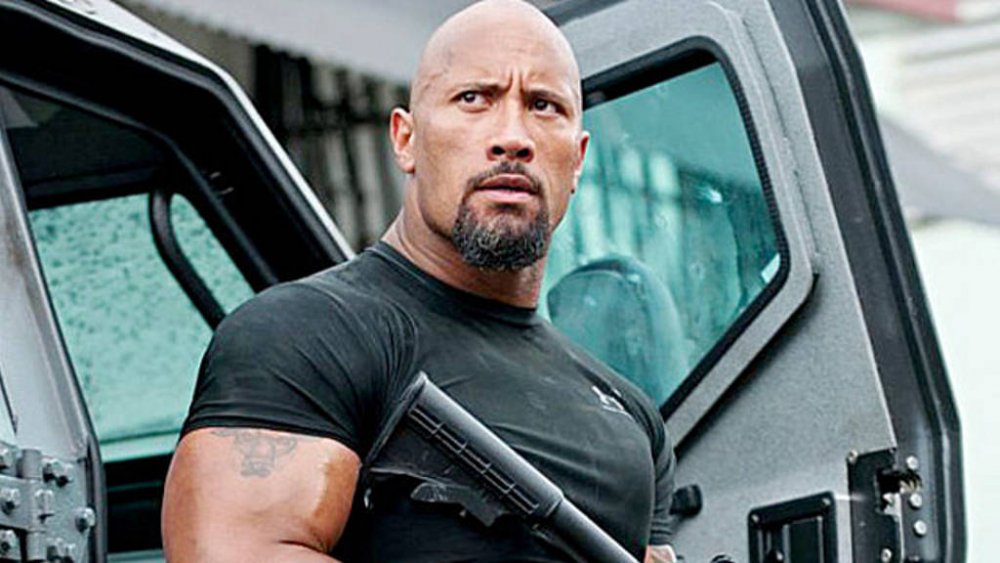 Universal Pictures
This is because it's been widely reported that Fast and Furious 10 will officially bring to a close the series that Universal Pictures is now referring to as the "Fast Saga." It sure doesn't seem like Johnson would let a little thing like a three-year old beef keep him from appearing in the final film of the series that he clearly loves, and in that MTV News interview, he opined that there was some "unfinished business" between Hobbs and Toretto.
While nothing has been officially confirmed, the rumor mill has gone into overdrive reporting that anonymous inside sources insist that Johnson will return for Fast 10, and it's also worth mentioning that John Cena — who will appear in F9 as Toretto's long-lost brother — has done a bit of blabbing to the press about the possibility.
Asked about the likelihood of an onscreen showdown between himself and Johnson — two former WWE stars who have squared off a time or two in that capacity — Cena all but confirmed that it was happening before seeming to catch himself. "I will say this, man, it's amazing the parallels that Fast runs with WWE," Cena said. "In Fast, never say never" (via ComicBook).
Well, Mr. Cena, we're not going to be the ones to say "never," and in fact, we're going to go ahead and say "probably." Bringing the Rock back into the mix for the conclusion of the high-octane Fast Saga, after all, is likely to yield only one result: the fastest, most furious flick of the whole bunch.