Hobbs & Shaw Will Set Up 'Justice For Han,' Promises Writer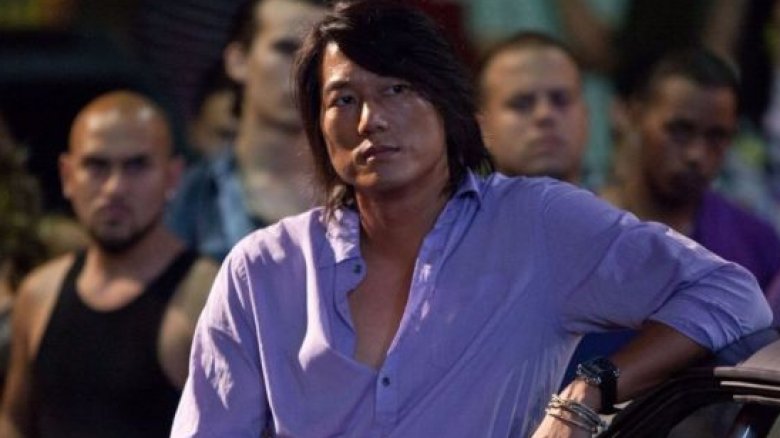 Fast & Furious fans might want to brace for a potentially colossal impact, 'cause justice is finally coming for one of the franchise's best-loved characters.
While Fast & Furious diehards anxiously await the arrival of the series' latest full-throttle action confection in pseudo-spin-off Hobbs & Shaw, longtime Furious screenwriter Chris Morgan recently took some time to talk with Entertainment Weekly about the Dwayne Johnson and Jason Statham team-up. In the midst of the interview, Morgan let slip a potential franchise bombshell when he spoke on the need for Statham's Deckard Shaw to finally pay a price for his hand in the death of beloved "Toretto Family" member Han Seoul-Oh (played on screen by Sang Kang). 
"I love 'justice for Han.' Sung Kang is a great friend, and Han is a character that I adore," said Morgan. "Justice for Han is owed. It's something we have discussed for a very long time and want to give the right due to. I think the audience will be satisfied and should know it's coming."
For those who are less than familiar with the white-knuckle Fast & Furious machine, Han made his first appearance in the franchise's third entry The Fast and The Furious: Tokyo Drift, where he played mentor to Lucas Black's trouble making drifter Sean Boswell. While Kang's character met a rather brutal and untimely demise in that film, Han was such a fan favorite that the creative forces behind the franchise ultimately decided to set the three ensuing Furious sequels prior to the events of Tokyo Drift just so Han could get back behind the wheel and have some fun with Toretto's crew. 
Unfortunately for Kang, the franchise's timeline finally caught up to Han in Fast & Furious 6, where a post-credits scene revisited Han's death and revealed it was Statham's Deckard Shaw behind the wheel of the car that killed him. The stage seemed set for Toretto and co. to exact revenge when Shaw turned up as the villain in Fast 7, but that uneasy alliance in Furious 6 actually carried over and saw Shaw again working in tandem with Team Toretto instead. That unexpected turn of events upset many a Furious fan, and led them to start the "justice for Han" movement.      
Though Statham's Shaw has teamed up with Toretto and/or his crew in the last couple of Fast & Furious flicks, the series' writing team wants fans to know the character has also been carrying a fair amount of guilt about offing the beloved Han. While it's still unclear how the character will ultimately pay for his actions, Morgan is teasing that atonement is on Shaw's mind, and at least one moment in Hobbs & Shaw will address the character's mindset and set up justice for Han. 
"I would say that the super-arc for Deckard Shaw is going to be one of the most interesting, cool, rewarding character arcs in the franchise ... There's a line in Hobbs & Shaw that is right before the battle in Samoa where Shaw says to his sister, 'There's things I've done that I have to make amends for.' That line was specifically written and put in there just to let everyone know that he is talking about Han — it is on his mind. It tortures him, and he's going to get to it."
As for when Shaw will face the proverbial music, well, that's a bit of an unknown. What we can tell you is the ninth (NINTH?) entry in the Fast & Furious franchise is currently filming, and it's rumored that Lucas Black will be reprising his role as Tokyo Drift-er Sean Boswell for the film. If that turns out to be the case, it's a safe bet he'll have vengeance in mind, and that "justice for Han" may start in Hobbs & Shaw and come to full fruition in Fast 9. Until then, we'll just have to enjoy watching a super-quippy Johnson and Statham crash some cars and blow a bunch of stuff up opposite Idris Elba and Vanessa Kirby in Hobbs & Shaw. That film is slated to hit theaters August 2.