Disney+ Just Dropped A Bombshell For Launch Day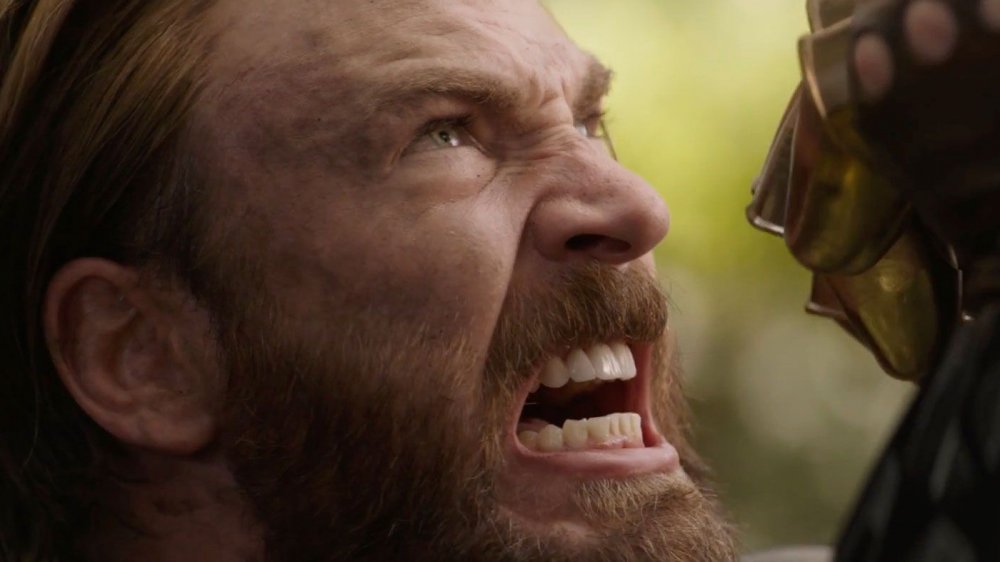 Avengers... assemble. 
Fans can watch Earth's Mightiest Heroes aim for the head, break Fortnite records, get rescued from space, learn how to time travel, overcome all odds, and bid final farewells to some of their crew in a whole new way very, very soon. Marvel Entertainment has confirmed that Avengers: Endgame is coming to the soon-to-debut streaming platform Disney+. 
Fans who are keen to relive the epic highs, crushing lows, and Cheez Whiz-filled middling points of Joe and Anthony Russo's Infinity Saga-closing epic can do so at the launch of Disney+. That's right: there won't be any waiting around to stream Avengers: Endgame for the 12th or 1,200th time — you can load up the flick on Disney+ as soon as it goes live in the U.S. on Tuesday, November 12. Marvel fans in Canada and the Netherlands can also stream Endgame that same day. Those in Australia and New Zealand will have to wait a week for Disney+ to roll out, though Endgame will be available to watch at launch in their countries on Tuesday, November 19.
Though Marvel Entertainment mentioned only those five countries when announcing Avengers: Endgame's impending arrival on Disney+, it's likely that the film will be an at-launch title for the vast majority — if not all — territories. It seems a safe bet that whenever Disney+ launches, regardless of where in the world you live, you can sit down for a lovely three-hour Endgame watch session. Don't forget popcorn and candy to nervously munch on when tensions run high, and a box of tissues to turn to when Endgame hits its many emotional beats. 
It'll be Marvel madness on Disney+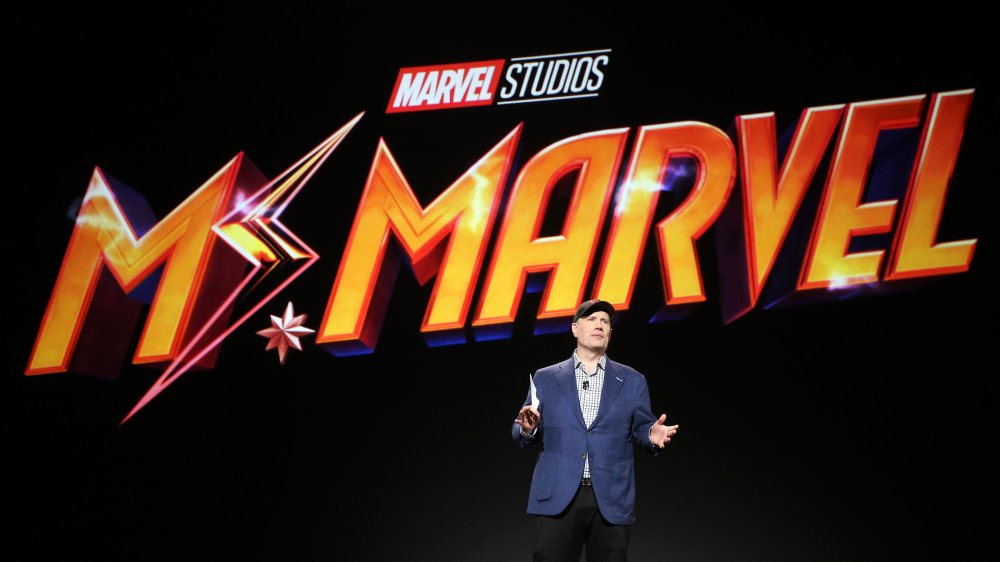 Jesse Grant/Getty Images
Touted as the go-to place for "never-before-seen new movies, TV shows, documentaries, and more from the world's greatest storytellers" with "endless entertainment" and "streaming for everyone," Disney+ is bound to become a massive contender in the ongoing streaming wars. What's helping position the streamer as such isn't just that it's owned by Disney and will feature hundreds upon hundreds of beloved movies and TV shows (from 1937 all the way to 2019) when it arrives — it's also because Disney+ will be the exclusive streaming home for a number of new original Marvel series. 
The first Marvel superhero series headed to Disney+ is The Falcon and the Winter Soldier, a team-up show starring Marvel Cinematic Universe favorites Anthony Mackie and Sebastian Stan as their respective characters Sam Wilson (a.k.a. Falcon) and Bucky Barnes (a.k.a. the Winter Soldier). Also featuring Daniel Brühl as the infamous Captain America: Civil War villain Helmut Zemo, Emily VanCamp as ex-S.H.I.E.L.D. agent (and Peggy Carter's niece) Sharon Carter, and Wyatt Russell as John Walker (a.k.a. Super-Patriot, U.S.Agent, and even Captain America), The Falcon and the Winter Soldier is slated to premiere on Disney+ sometime in the fall of 2020.
In early 2021, WandaVision, starring Elizabeth Olsen's Scarlet Witch and Paul Bettany's Vision, and Loki, the mini-series all about Tom Hiddleston's titular trickster god, will arrive on Disney+. WandaVision, which will also feature Teyonah Parris as Monica Rambeau, has been described as "weird" and unlike anything Marvel has done before — while Loki is being talked about as a time-hopping collection of adventures that sees Thor's adopted brother influencing huge events in human history.
That same year, fans will feast their eyes upon the animated Marvel series What If...? (coming in mid-2021) that features a voice cast filled with MCU mainstays, as well as dig into Hawkeye (coming in late 2021), which sees Jeremy Renner's hero training up a new vigilante to take the Hawkeye mantle. 
But that's not all. Marvel Studios, which oversees all Disney+ Marvel shows, has in development three more superhero series set to debut on the streamer. There's Ms. Marvel, centered around the Pakistani American hero Kamala Khan; Moon Knight, focused on the shadowy vigilante otherwise known as Marc Spector; and She-Hulk, the series dedicated to Bruce Banner's big, green, not-quite-as-mean cousin Jennifer Walters. 
Those three series don't have release dates just yet, but Marvel Entertainment Chief Creative Officer Kevin Feige has said that each and every one of the Marvel-Disney+ series are extremely important to watch if you plan to keep up with the film side of the MCU. He told Bloomberg in November 2019 that fans will probably need a Disney+ subscription to "understand everything in future Marvel movies," as events that take place on the upcoming series will connect to films yet to come in Phase 4 — like Doctor Strange in the Multiverse of Madness, which is set to feature Scarlet Witch as a prominent player and will apparently tie into the Loki series. 
So, while Avengers: Endgame may be the current top dog in the MCU, it's far from the only exciting Marvel property that will call Disney+ home.