The Falcon And The Winter Soldier Casts Wyatt Russell As John Walker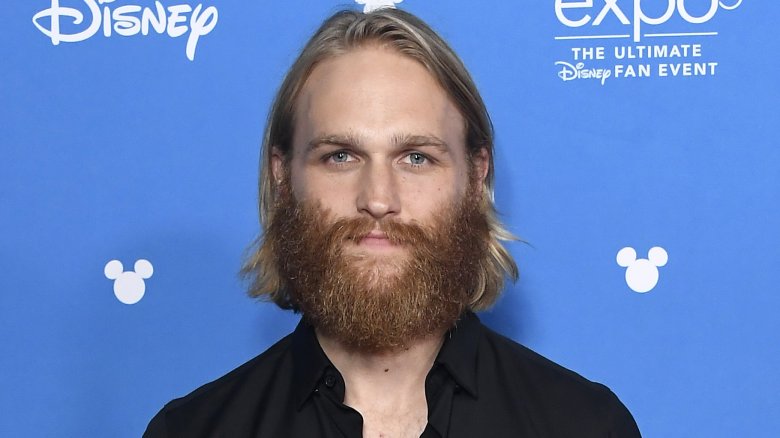 Frazer Harrison/Getty Images
Welcome the MCU, Mr. Russell. 
Black Mirror, Everybody Wants Some!!, and Lodge 49 actor Wyatt Russell has been cast as John Walker in Marvel Studios' forthcoming Disney+ series The Falcon and the Winter Soldier. 
The news dropped at the 2019 D23 Expo on Friday, August 23. Deadline confirmed the casting announcement in its own report issued that night. 
If you're wondering who the heck John Walker is, dear friends, we'll fill you in on the details. Walker hasn't yet appeared in the Marvel Cinematic Universe, which is why staunch screen fans who aren't well-versed in the comic books might not find his name familiar. Those who are big-time Marvel Comics readers will know Walker as Super-Patriot, who debuted on print in November 1986's Captain America #323. First introduced as the super-villain who countered Captain America's fierce patriotism and sense of justice, Walker became a government-sanctioned Captain America in Captain America #333. The Commission on Superhuman Activities tapped none other than Taskmaster (who will be the primary villain in the upcoming Black Widow solo movie) to train Walker to be like Captain America. Eventually, Walker fought with Steve Rogers and wound up handing over the suit and renouncing the Captain America moniker. 
John Walker is also known as U.S.Agent, a highly skilled operative who joined the Avengers West Coast on orders from the government. He got into spats with Hawkeye, and took down a number of baddies including Magneto, Ultron, and Grim Reaper. Later, Iron Man asked U.S.Agent to join Force Works when the Avengers West Coast disbanded. He went solo once that team split up — then helped free Blazing Skull with the Invaders, got beat up by Captain America, joined the Alpha Flight Program in Canada, teamed up with the Omega Flight group, and became a member of Hank Pym's Avengers. 
Clearly, John Walker — a.k.a. Super-Patriot, a.k.a. U.S.Agent — has a rich comic book history and has flip-flopped between villainy and heroism. It's unknown whether Russell's iteration of the character will be good guy or a total baddie, but considering the series features both Anthony Mackie's Falcon and Sebastian Stan's Winter Soldier, it's likely that John Walker might give the two heroes some major trouble. It can't all be sunshine and superhero team-ups, can it? 
The Falcon and the Winter Soldier is scheduled to premiere on Disney+ in the fall of 2020.