What Kevin Feige's Massive Promotion Means For Marvel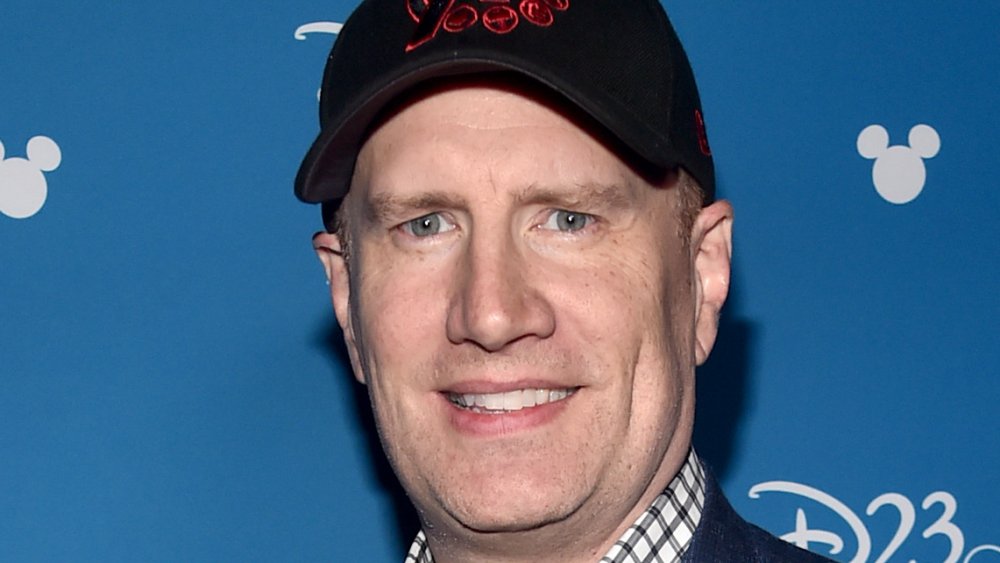 Alberto E. Rodriguez/Getty Images
Marvel Studios head honcho Kevin Feige has scored himself a new title: Chief Creative Officer, Marvel.
The King Geek has received a huge promotion that will place the entirety of Marvel's creative personnel — including those from the film, television, and publishing branches — under his purview. Deadline was the first to report the news.
Feige has been involved in Marvel's film endeavors since before Marvel Studios even existed. His first major job was as an associate producer on the 2000 Fox Studios film X-Men, and he helped to bring to the screen virtually all of the early appearances of Marvel's heroes. Feige served as a producer on Sam Raimi's Spider-Man trilogy, Fox's two Fantastic Four flicks, director Ang Lee's Hulk, the 2003 Ben Affleck starrer Daredevil, and 2004's The Punisher, to name a few.
When Marvel Studios was formed in the mid-'00s, its brass wisely chose Feige to lead the new studio — and on his watch, the Marvel Cinematic Universe has become by far the highest-grossing film franchise of all time. Of the thousands of decisions he's been tasked with making on the studio's behalf over the years, only a few would qualify as anything but complete successes; he's responsible for casting Robert Downey, Jr. as Tony Stark/Iron Man, hiring unheralded sitcom directors Joe and Anthony Russo to direct the biggest films in the franchise, and brokering the deal with Sony Pictures to bring Spider-Man into the MCU, to name just a few of his accomplishments.
Feige has also been the driving creative force behind the MCU, and if not for him, the "Infinity Saga" — which culminated in Avengers: Endgame, the highest-grossing film in history — would never have existed. It's tough to see Marvel's decision to place all of its creatives under Feige as anything but an exceedingly wise one, and once the reshuffling is complete, all creative paths among all of Marvel's branches will lead directly to him. Feige will continue to report directly to Disney's Alan Horn and Alan Bergman.
How will Kevin Feige's promotion affect Marvel?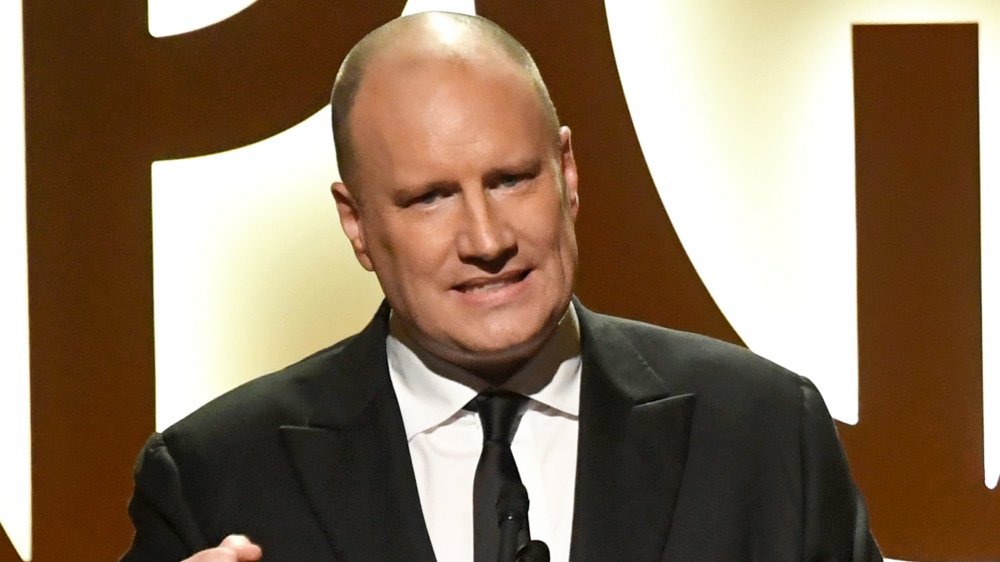 Frazer Harrison/Getty Images
Simply put, the move will allow for an unprecedented level of synergy between all of Marvel's many branches, which include film, television, publishing, and animation. At this point, it doesn't appear as if many jobs will be lost — the restructuring just means that the title of "head honcho," which we've always been fond of bestowing upon Feige, will become a great deal more robust.
Interestingly, Marvel Television — which has become increasingly splintered from the film branch, and has recently appeared to be in danger of being phased out completely as Marvel Studios has taken over, for example, the Disney+ MCU-set limited series — will be moved under the Marvel Studios banner, as will Marvel Family Entertainment, which produces animated series such as Marvel's Avengers Assemble and the upcoming Spidey and His Amazing Friends. 
Marvel Entertainment, which encompasses all of the branches, will largely retain its corporate structure. Dan Buckley will remain its president, and will continue in his role as overseer of all things publishing, reporting directly to Feige in this capacity. Buckley will also handle video games, licensing, and events, and in these endeavors, he'll be reporting to Marvel Entertainment's famously cantankerous chairman, Isaac "Ike" Perlmutter, who will also report directly to Feige in an interesting reversal of the pair's previous dynamic. Perlmutter has had oversight of Marvel Television since time immemorial; in his previous role as Marvel Entertainment's CEO, he had developed a reputation for, er, extreme frugality and an uninformed creative approach, and seemed to constantly be attempting to rein in Feige's more ambitious impulses.
Disney acquiesced to Feige's repeated requests for the film branch to break free of Perlmutter's oversight in 2015. Since then, Perlmutter has been left to largely preside over Marvel's television branch, which has produced consistently diminishing returns — particularly following the cancellation of all of Netflix's original Marvel offerings. It'll be interesting to see how the veteran executive — who is not terribly popular among the Marvel fandom, to put it mildly — navigates the waters under this new structure, and dear reader, you may read between as many of those lines as you'd like.
At any rate, Joe Quesada (executive VP and creative director), Sana Amanat (VP of content and character development), and Stephen Wacker (VP of creative and content development) will remain in their roles, and will report to Buckley. 
Interestingly, the news of Feige's promotion seems to bolster what Variety has called a "growing perception" within the industry that Jeph Loeb, who has been in charge of Marvel TV under Perlmutter since 2010, may soon be out of a job. It's recently been reported that Marvel TV might, in effect, be dying on the vine as the film branch shoulders its way into the small screen world via the Disney+ projects. ABC's Agents of S.H.I.E.L.D. is ready to wrap up its run, and the Netflix series have all met their unceremonious ends; this leaves Hulu's Runaways and the in-development Helstrom, along with Freeform's Cloak and Dagger, as the only live-action projects soldiering on under the branch. With its official move directly underneath Marvel Studios impending, it seems probable that the TV branch will simply be absorbed, and Loeb is likely to be a casualty.
We can virtually promise that there will be a great deal more news to report in the coming days around this development, a seismic one in the world of entertainment. Can we, perhaps, look forward to seamless tie-ins between comic and film storylines? A dynamic between Marvel film and television in which everything is truly "all connected?" And, oh yeah, what the heck does this mean for Feige's recent crossing over to the Star Wars side of the Mouse House? We'll be keeping tabs on it all, and you can count on us to keep you informed.