Is The Shining On Netflix?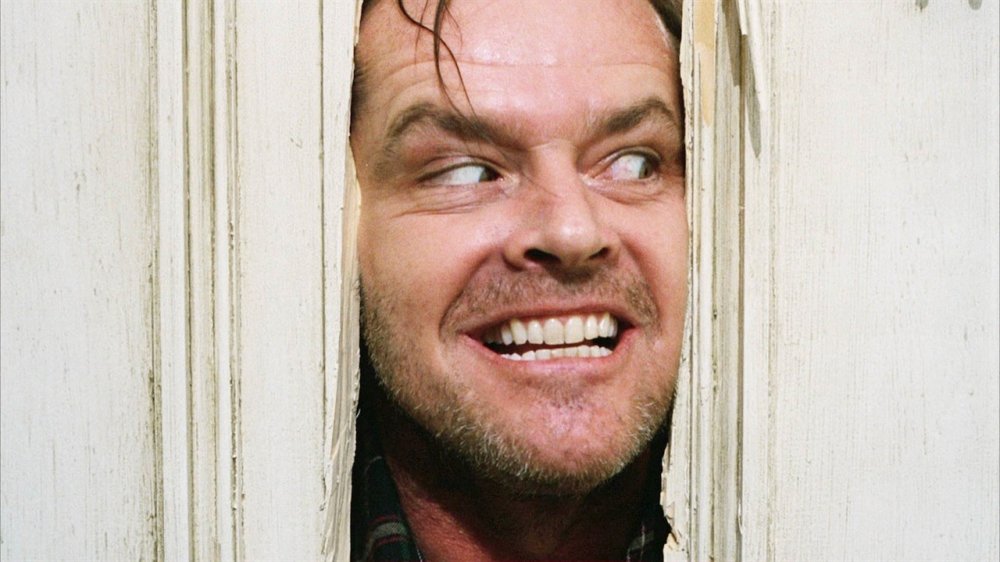 Has there ever been a better time to be a Stephen King fan?
The last few years alone have seen a seemingly endless wave of King adaptations that have helped make the so-called "golden age of the Stephen King adaptations" feel more like a platinum age. With a sinister new version of Pet Sematary having hit theaters in April 2019, It: Chapter 2 continuing to scare up fans after its September 2019 launch, a fresh new season of Castle Rock heading to Hulu in October 2019, and In the Tall Grass currently creeping viewers out on Netflix, 2019 is only adding to the long list of first-rate King adaptations fans have been treated to of late.
As strong a year as it has been for feature films based on the legendary author's novels, the cherry on top of 2019's Stephen King sundae will come with Mike Flanagan's big-screen treatment of Doctor Sleep – which is not only another high-profile King adaptation, but also a sequel to one of the greatest horror movies of all time: Stanley Kubrick's 1980 psycho-terror shocker The Shining. Featuring one of the very best Jack Nicholson performances, a truly heartbreaking turn from Shelley Duvall, jaw-dropping visuals, a pitch-perfect ending, and more moody, gothic energy than an arthouse horror flick, The Shining is one of the rare game-changing genre movies that continues to live up to its cinematic legacy. 
With the film's official second act creeping into theaters in November 2019, it's as good a time as any to revisit Kubrick's menacing supernatural masterpiece. And since Netflix has been doing as much as any production house to give King his cinematic due in recent years, one wouldn't be misguided in thinking that The Shining is readily available on the platform.
However, those fans would be wrong in that belief, as The Shining isn't currently streaming on Netflix. 
How to pay a visit to the Overlook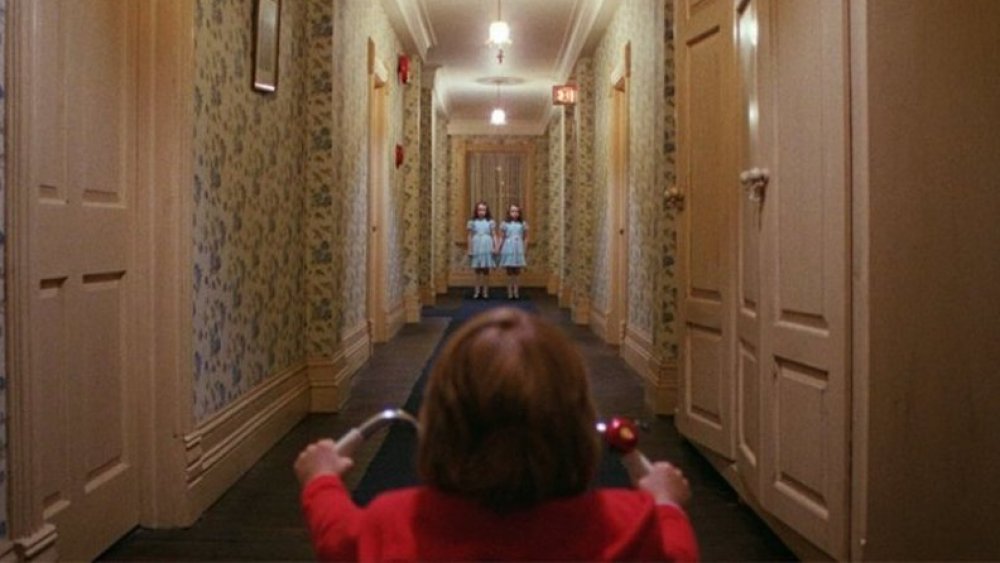 Try and keep it together, horror fans. Though The Shining isn't on Netflix, there are still a million and one ways to pay a visit to the frozen, haunted halls of the Overlook Hotel. OK, maybe not a million and one, but yes, The Shining is out there if you want really want to see check back into room 237.
Your best bet at checking out The Shining from the comfort of your own home is to drop a couple of bucks to rent the film via whatever video-on-demand service you prefer. The film's recent 4K remaster is readily available to rent pretty much anywhere you like. You can also venture out into the real world and pick up a copy of the film on DVD or Blu-ray, though that'll set you back a couple dollars more than a rental. Still, a physical copy would also mean you can down with the spooky twins and bear-suited freaks whenever you like. 
Ideally, fans would be able to scream to their black hearts' content at the bloody mess of The Shining in a darkened theater with a dozen or so complete strangers. But sadly, they've missed The Shining's pre Doctor Sleep re-release, which happened the first week of October 2019. However, we'd be willing to wager that select theaters might be popping up a midnight screening or two prior to Doctor Sleep's launch on November 8, 2019, so be certain to keep an eye out for that possibility. 
It's also worth noting that director Mike Flanagan is touting Doctor Sleep as a proper continuation/adaptation of King's own books. So if you're really looking to dig deep into The Shining, you can always try reading the actual book. (Be warned, though: the unholy literary creep show that is Stephen King's The Shining is likely to mess you up in the head in ways the movie can only aspire to. If you've seen The Shining you know exactly how bold a statement that is.)
If you're looking to rent, buy, or screen The Shining, we'd also recommend you track down Rodney Ascher's mind-bogglingly brilliant 2012 documentary Room 237 and make a proper double feature of things. Trust us when we tell you Ascher's doc offers up all manner of cryptic insights into the labyrinthine nature of Kubrick's film, and may well help you view the The Shining with fresh new perspective. And yes, fresh perspective is a true rarity for a movie that's about to turn 40 years old. Even as it approaches middle age, The Shining is somehow just as creepy as it was when it was released.